DENVER — The State of Colorado has opened four community COVID-19 vaccination sites across Denver and Colorado Springs to meet a potential increase in demand as deadlines for employer-mandated vaccines approach.
Each site can administer hundreds of doses per day. The state's mobile vaccination program will provide buses, staff, and supplies for the sites.
The sites are open seven days a week. Appointments are available but not required.
The Dick's Sporting Goods Park site will have the capacity to administer 1,000 doses per day until October 5. The other three sites will have the capacity to administer 1,000 doses per day through October 3, and up to 250 doses per day after that.
Anyone who is eligible can get their first, second, or third dose at these locations.
Aurora - Aurora Municipal Center
Location: 15151 E Alameda Pkwy, Aurora, 80012
Drive-through clinic
Littleton - Southwest Plaza Mall
Location: 8501 W Bowles Ave, Littleton, 80123
Drive-through clinic
Colorado Springs - Chapel Hills Mall
Location: 1710 Briargate Blvd, Colorado Springs, 80920
Walk-in clinic
Hours of operation: 10 a.m. - 5:30 p.m.
Dick's Sporting Goods Park parking lot
Location: 6000 Victory Way, Commerce City, 80022, Lot F Sept. 20-22, Lot H Sept. 23-30
Walk-up clinic
Hours of operation: 11 a.m. - 9 p.m.
The state is opening these mass vaccine sites as deadlines approach for vaccine mandates at workplaces across the state, and as some are eligible for booster doses of Pfizer and Moderna.
But some providers told 9NEWS they haven't found demand for the vaccine increasing as they expected when the mandates were announced.
"I haven't seen an increase in the populations we serve of people who want to come and get the vaccine because it's mandated," said Dr. Ricardo Gonzalez-Fisher, who runs vaccine clinics for Servicios de La Raza.
"The people who come because it's mandated don't trust it, but they get it because they don't want to lose their job," he said.
Gonzalez-Fisher remembers vaccine clinics when the shots first became available attracting 700 to 1,000 people. Now, he said, some events draw as few as 60 people.
"When we had an extra dose of vaccine, we had a list of people who wanted that dose," he said. "I started noticing weeks or months later that those extra doses were still in our hands."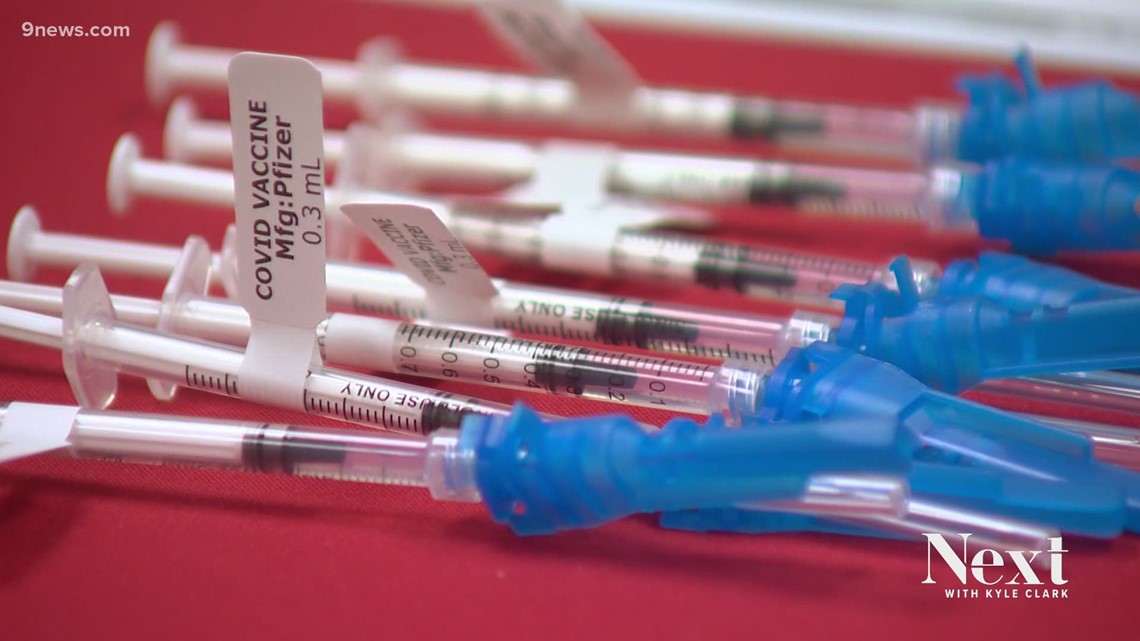 He said for a while, he had to seek out people to take those extra doses: knocking on doors, waving down cars on the street, and even one time walking into a bar and getting three people to come outside and roll up their sleeves.
"The first time that we had to throw one [dose] in our sharps container and say nobody, there's nobody else who wants it, we had to throw one dose of vaccine away, I came home feeling some kind of pressure on my throat," he said. "And that was really, really sad."
Gozalez-Fisher is optimistic this new push will drive more people to get vaccinated.
"I hope. I hope," he said. "But I still think that people need to be educated."
In addition to these mass vaccination sites, there are more than 1,600 enrolled vaccine providers in Colorado, and mobile vaccine clinics continue to make stops around the state. A list of vaccine providers is available on the state's COVID-19 website.