COLORADO, USA — More vaccine doses will be available to Coloradans as two mass vaccination clinics opened Wednesday – one at Broadmoor World Arena in Colorado Springs and another in Grand Junction.
The state plans to launch six mass vaccination clinics in total.
The vaccinations will start slowly, but Gov. Jared Polis (D-Colorado) said each site could eventually vaccinate up to 6,000 people per day – but, to hit that threshold, the state needs more supply.
"Today is an important next step in our vaccine distribution efforts, and I'm thrilled that Colorado is leading the way. As our vaccine supply increases, these sites will play a vital role in rapidly getting shots into arms," said Polis. "I never get tired of seeing the smiling faces of folks who are about to get their vaccine, and these community vaccination sites will help make this a reality for more Coloradans, more quickly. We're all eager for life to get back to normal, and the vaccine is our path forward."
The Colorado Springs vaccination site is a drive-through clinic that can administer 2,000 vaccines a day and as many as 6,000 vaccines once the state receives more supply. Those who are eligible for the vaccine can register for an appointment or call 720-263-5737.
"By opening mass vaccine clinics, we ensure every Coloradan, regardless of race, color or ability to pay, has access to this life-saving medicine," said Dr. Ozzie Grenardo, vice president of diversity and inclusion, Centura Health. "We believe this vaccine truly symbolizes hope as we move toward the end of the pandemic."
The vaccination site in Grand Junction will be open Monday to Friday from 9 a.m. to 4 p.m. and all vaccines are free. Eligible Coloradans can sign-up in English or Spanish.
"Mesa County Public Health has been operating a community vaccination site since early January, and we are thrilled to partner with the state on this important expansion. This allows us to more effectively and efficiently serve residents in Mesa and surrounding counties. Expanding our distribution site is the logical next step on our path forward together, to restore what we love about Western Colorado," said Jeff Kuhr, Ph.D., Executive Director, Mesa County Public Health.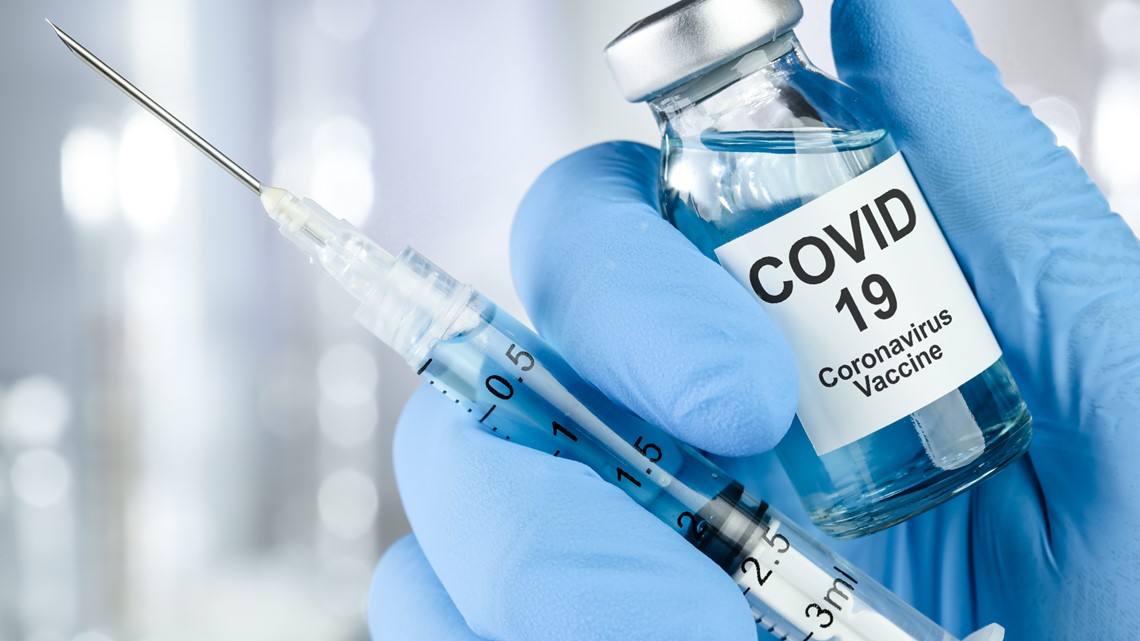 FEMA will run the site, vaccinating around 10,000 people a week to start. The Larimer County Health Department will continue to receive vaccine supply as well. A supply that's increased significantly over the past couple of months.
"We've gone from having a couple thousand a week to right now we're at around 13,000 doses being delivered to the county each week," said Kori Wilford with Larimer County Public Health. "As quickly as it can be done is great. Vaccinations are the key tool to ending the pandemic."
For months we've been told the state has the capacity to administer more vaccines than it's receiving. Now Colorado is ready to put that to the test.
"I think we should see over the next few weeks really an explosion of vaccines that are coming into the state and then hopefully the ability to get those shots in arms," said Dr. Grenardo. "Hopefully we'll be able to hit so many people that the supply will outstrip the demand and we'll be in a much better position than we are today."
The state has plans upon receiving more doses to open vaccinations to all Coloradans by mid-April.
> Top stories from 9NEWS curated daily just for you! Sign up for the 9NEWSLETTER right now to get can't-miss stories, Next and Broncos content, weather and more delivered right to your inbox.