Their hobby is to make things.
So they decided to make things to make a difference.
"The whole idea of a maker space is whole bunch of people get together who like to make things," explained Jacquin "Jack" Buchanan, who helped organize the group and creates the designs for the arms. "I could come in here and make cabinets, but that's not as rewarding as making prosthetic arms for somebody."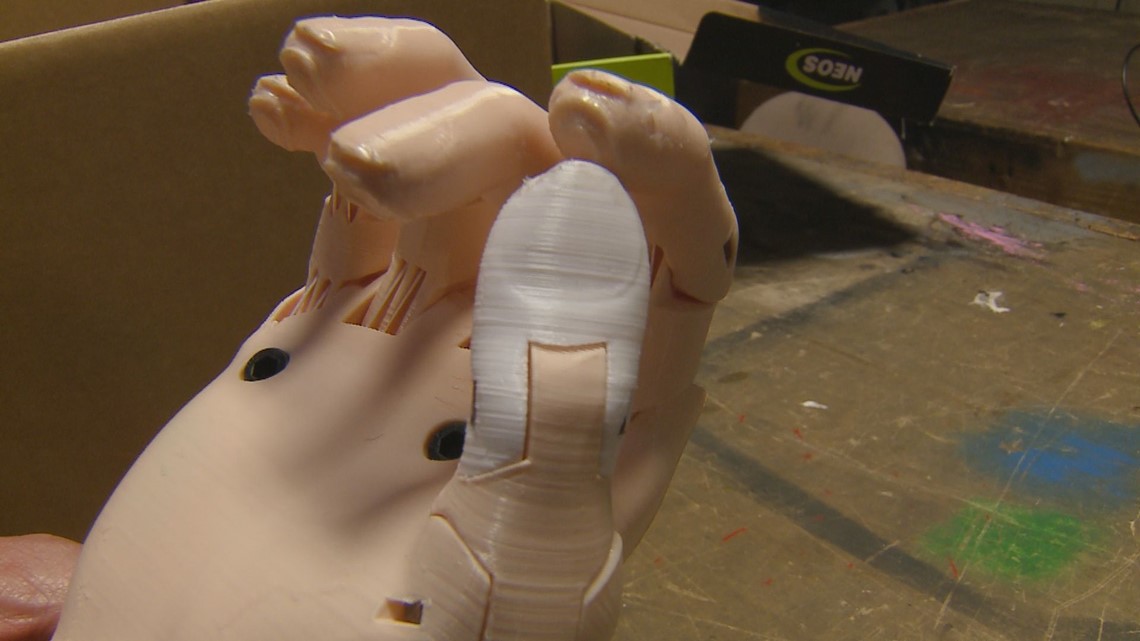 The team in Loveland got together late last year. Besides Buchanan, they include Dennis Clark and his son Brendan, John Skogen, and Bruce Kronberg.
They built their first arm for 8-year old Zadie WIlson, who lives in Kansas City. Her family applied through e-NABLE's website, where Buchanan and the team in Loveland accepted the request. The Wilson family sent Zadie's arm measurements, as well as style, color, and design requests. Once the Loveland CreatorSpace e-NABLE chapter finished the arm, Jack delivered it to the little girl,.
He said it didn't take long for Zadie to get used to her new arm.
"We went out for dinner that night and BOOM! She was picking up stuff, picking napkins out of the napkin holder," he said.
Now, the "makers" are working on a new set of 3D printed prosthetics. A set of six arms will be sent to Kosovo, where a contact of Buchanan's plans to open a clinic and help people who need prosthetics there.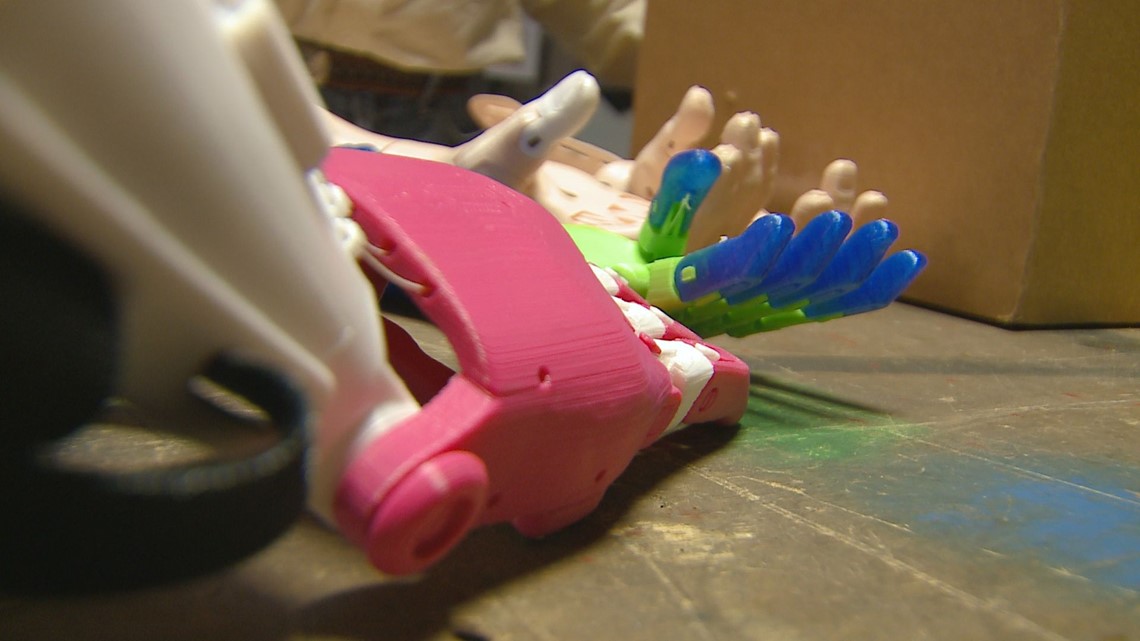 Buchanan said there are several benefits of a 3D printed prosthetic. It's quicker and simpler to make than a traditional prosthetic with more advanced features. Buchanan said it costs about $50 in parts to make each arm, as well as about 40 hours of volunteered time in labor. For a growing child who will size out of the arms quickly, or a service project across the world, Buchanan said it makes sense.
"Every [arm] is a custom fit make," he added. "You make measurements off the recipient, and then you make it to fit."
Plus, Buchanan and the others at Loveland CreatorSpace enjoy helping others through their hobby.
They simply like to make things, and enjoy making a difference.
"The reward is, you're going to get to make something that's going to have an impact on somebody's life," Buchanan said.