DENVER — People facing homelessness due to a related brain injury or other disability now have housing that offers "trauma-informed design" in a therapeutic environment.
The 72-unit project called Valor on the Fax offers comprehensive services to residents, including resource navigation, job training and recreational and wellness activities.
A ribbon cutting ceremony on Wednesday celebrated the "first-of-its-kind" project – one of the largest supportive housing communities in the state to receive public investment.
The City and County of Denver acquired the location in 2017, one of two sites with future plans to create affordability and community-serving uses along the rapidly-changing Colfax corridor.
>> Watch video above: Denver hotel to close as temporary shelter this month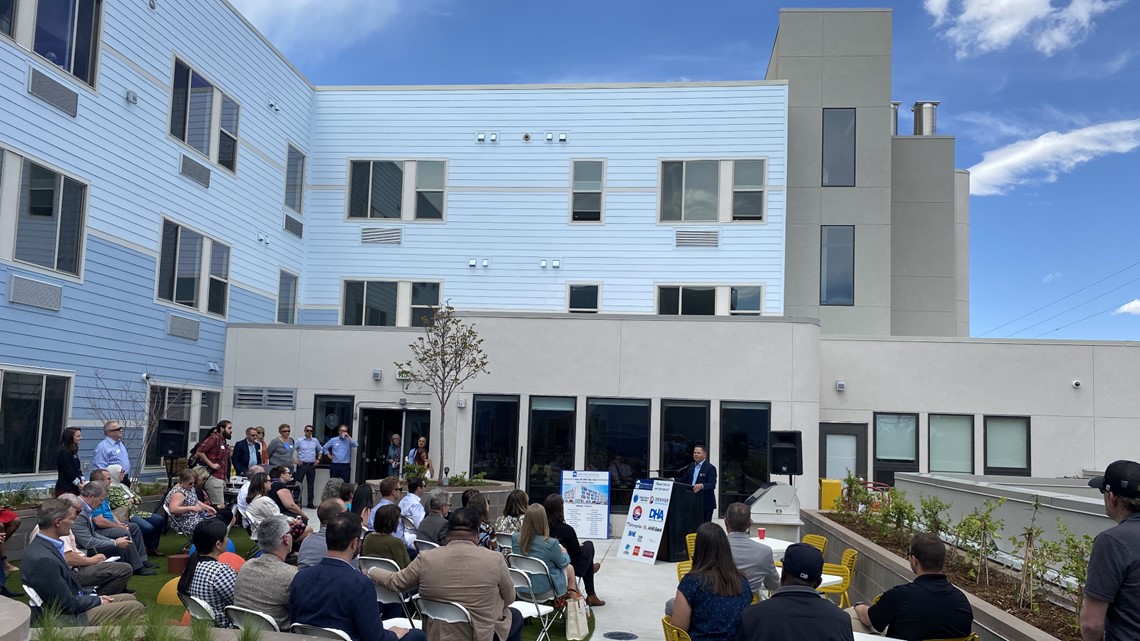 Valor on the Fax located at 7900 E. Colfax Ave. offers apartments with one, two, and three bedrooms and are income restricted to households earning up to 30% of the area median income (up to $22,050).
The first-floor commercial space will be managed by Brothers to provide a wide variety of housing-related services to residents of the East Colfax neighborhood.
The Valor is the latest city-supported affordable housing development to begin construction in Denver. The city and county said a total of 1,870 affordable units have received city financing. There are 31 sites under construction with an additional 599 income-restricted units currently in the planning stage.
9NEWS+ has multiple live daily shows including 9NEWS Mornings, Next with Kyle Clark and 9NEWS+ Daily, an original streaming program. 9NEWS+ is where you can watch live breaking news, weather updates, and press conferences. You can also replay recent newscasts and find videos on demand of our top stories, local politics, investigations and Colorado specific features.