DENVER — Overall overdose deaths declined slightly last year in Denver compared with the year prior, but the percentage of those deaths related to fentanyl increased slightly, according to data released Wednesday.
There were 453 fatal drug overdose deaths in Denver in 2022. More than half, or 244, of those cases involved fentanyl. While the total number of fatal overdoses decreased by about 4% – from 472 in 2021 to 453 in 2022 – the percentage of fatal overdoses involving fentanyl was about 3% higher.
In 2022, the majority of fatal fentanyl overdose cases presented with other drugs in the person's system at the time of death. In 40.6% of fentanyl deaths, methamphetamine was also present, according to the data released Wednesday.
DDPHE said the numbers seem to indicate a plateau, which could be indicative of successful overdose prevention efforts. Since DDPHE began distributing overdose prevention supplies in July 2021, the department has distributed more than 38,000 fentanyl test strips and more than 14,000 naloxone kits.
DDPHE noted that there were two overdoses in the city last year involving xylazine, which is a veterinary tranquilizer that the U.S. Drug Enforcement Administration issued a warning about due to a sharp increase in the trafficking of fentanyl mixed with it.
In both Denver cases, xylazine was found in combination with other drugs. The Denver Police Department reported that it found the substance mixed with fentanyl in Denver's drug supply as recently as this spring.
Xylazine is not an opioid and therefore its effects cannot be reversed by naloxone. However, experts still recommend administering naloxone to anyone who might be suffering from a drug overdose.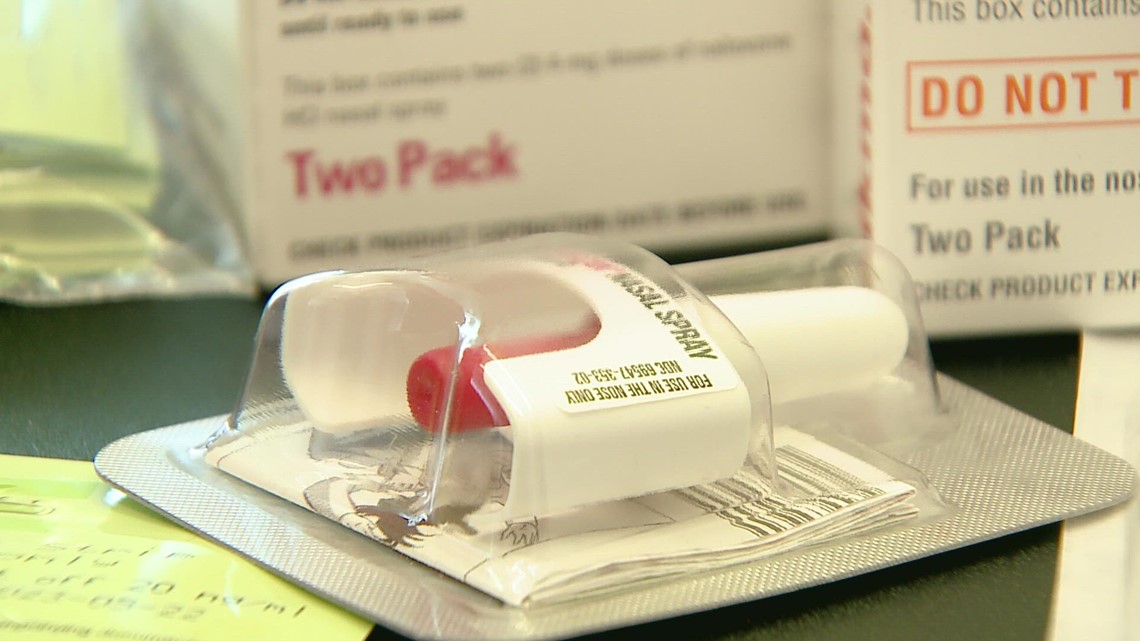 DDPHE provided the following tips to stay safe:
Make sure to have naloxone (Narcan) available because it can reverse the effects of an opioid overdose. Make sure those around you carry naloxone.
Do not use alone. Ensure at least one person can administer naloxone or rescue breaths if needed. Or let someone know you're using, so they can check in.
Use fentanyl test strips to check for the presence of fentanyl before using a substance. Assume any drug, including medications not purchased from a pharmacy, might be counterfeit and might contain fentanyl.
Test the potency of your drugs.
Avoid mixing drugs. Mixing opioids with alcohol and/or benzodiazepines (such as Xanax, Valium and Klonopin) increases overdose risk.
If you think it's an overdose, call 911. Every minute counts.