BRIGHTON, Colo. — Eight hospitals and more than 40 clinics across Colorado and Montana will get a new look over the next several months.
Over the next several months, dark blue signs with Intermountain Health's coral and fuchsia logo will appear at eight hospitals and more than 40 clinics in Colorado and Montana.
Intermountain Health said the dark blue honors the organizations' legacy as health partners to its patients. The combination of coral and fuchsia in the logo is inspired by the natural surroundings of the Western United States.
As new signage is installed at each care site, they will introduce new names:
Good Samaritan Medical Center in Lafayette becomes Intermountain Health Good Samaritan Hospital on the Good Samaritan Medical Campus.
Lutheran Medical Center in Wheat Ridge becomes Intermountain Health Lutheran Hospital.
Platte Valley Medical Center in Brighton becomes Intermountain Health Platte Valley Hospital on the Platte Valley Medical Campus.
Saint Joseph Hospital in Denver becomes Intermountain Health Saint Joseph Hospital.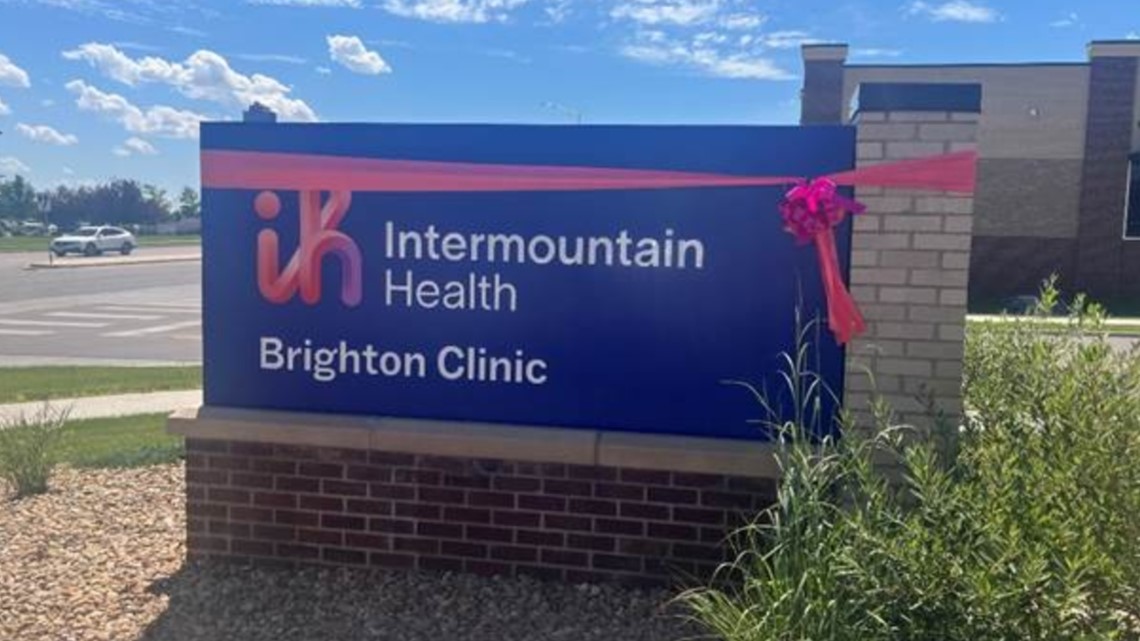 The new Intermountain Health is headquartered in Salt Lake City with regional offices in Broomfield and Las Vegas. Plans for the merger were first announced in September 2021.
The combined not-for-profit system employs more than 59,000 caregivers and operates 33 hospitals and 385 clinics. Intermountain Healthcare will operate in Colorado, Utah, Idaho, Nevada, Montana, Wyoming, and Kansas.
"Intermountain Health delivers exceptional healthcare that is accessible, personalized and provided with unwavering commitment," said Mark Korth, president of Intermountain Health's Peaks Region covering Colorado and Montana. "As we launch our new brand, we bring a legacy of excellence, care for the most vulnerable and a relentless dedication to the well-being of our patients, and we continue to celebrate and recognize our Catholic care sites."
Founded in 1864 by the Sisters of Charity of Leavenworth, SCL Health is a Catholic organization that has operated in Colorado, Montana and Kansas. SCL Health's Catholic hospitals will retain their distinctive Catholic names and continue to operate according to existing practices, said Intermountain Healthcare.
A secular organization founded in Salt Lake City in 1975, Intermountain Healthcare has operated in Utah, Idaho and Nevada.
9NEWS+
9NEWS+ has multiple live daily shows including 9NEWS Mornings, Next with Kyle Clark and 9NEWS+ Daily, an original streaming program. 9NEWS+ is where you can watch live breaking news, weather updates, and press conferences. You can also replay recent newscasts and find videos on demand of our top stories, local politics, investigations and Colorado specific features.