There are no limits to Patrick Boland's letter writing.
"There was one I was really proud of last time," Patrick said, pulling up a letter on his laptop.
The 14-year-old has scripted 451 letters over the past few years.
"Here is part of what I wrote." Patrick started reading. "If you're ever feeling like this disease is making life stressful or just too much to handle, please text me or message any of our telegram groups."
Patrick is trying to reach every single kid – every kid who has CRPS.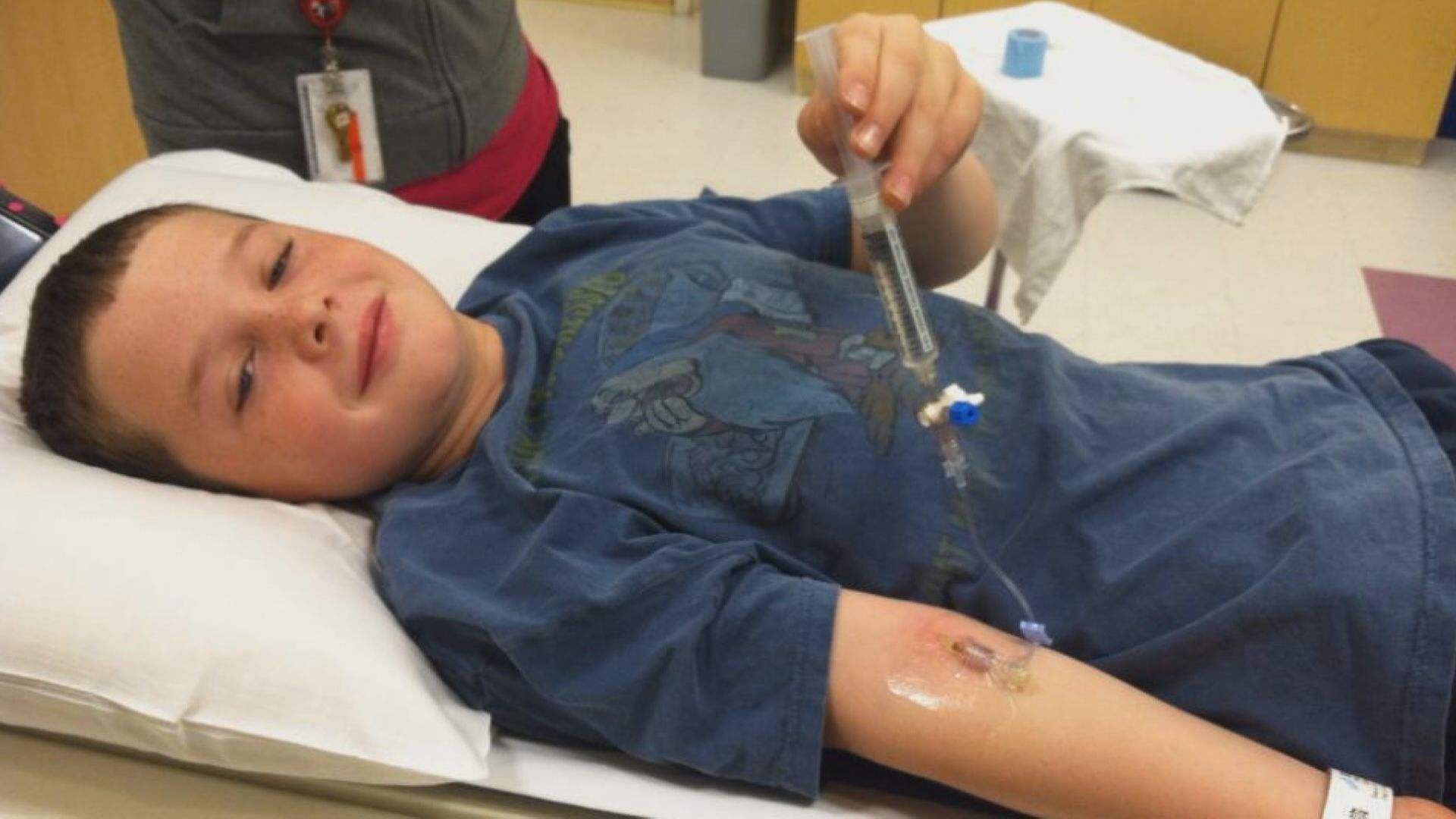 "CRPS stands for Complex Regional Pain Syndrome," Patrick said. "It's a disease that affects your central nervous system. It's the most painful disease someone can get."
Patrick likened the pain to being set on fire or having a digit cut off without anesthetic. Unbearable pain. Pain, Patrick understands.
"My CRPS has pretty much spread everywhere," Patrick said. "It's in my eyes, my gums, my mouth, my throat – everywhere."
Patrick was 9 years old when he jumped off the front steps of his home in Highlands Ranch and injured his left ankle. Doctors told him he'd simply sprained an ankle. His foot turned purple and the pain got worse. He saw specialist after specialist and eventually a physical therapist who suspected he may have CRPS.
"It's kind of your worst nightmare," said Meg Boland, Patrick's mom. "I mean he jumped off two steps in the front yard. It should have been nothing."
The tough part for a mom was not knowing what was wrong.
"It's mind-numbing to watch your kid suffer and that's exactly what we were doing is just watching him suffer and not having a clue what to do about it because nobody could tell us what was going on," Meg said.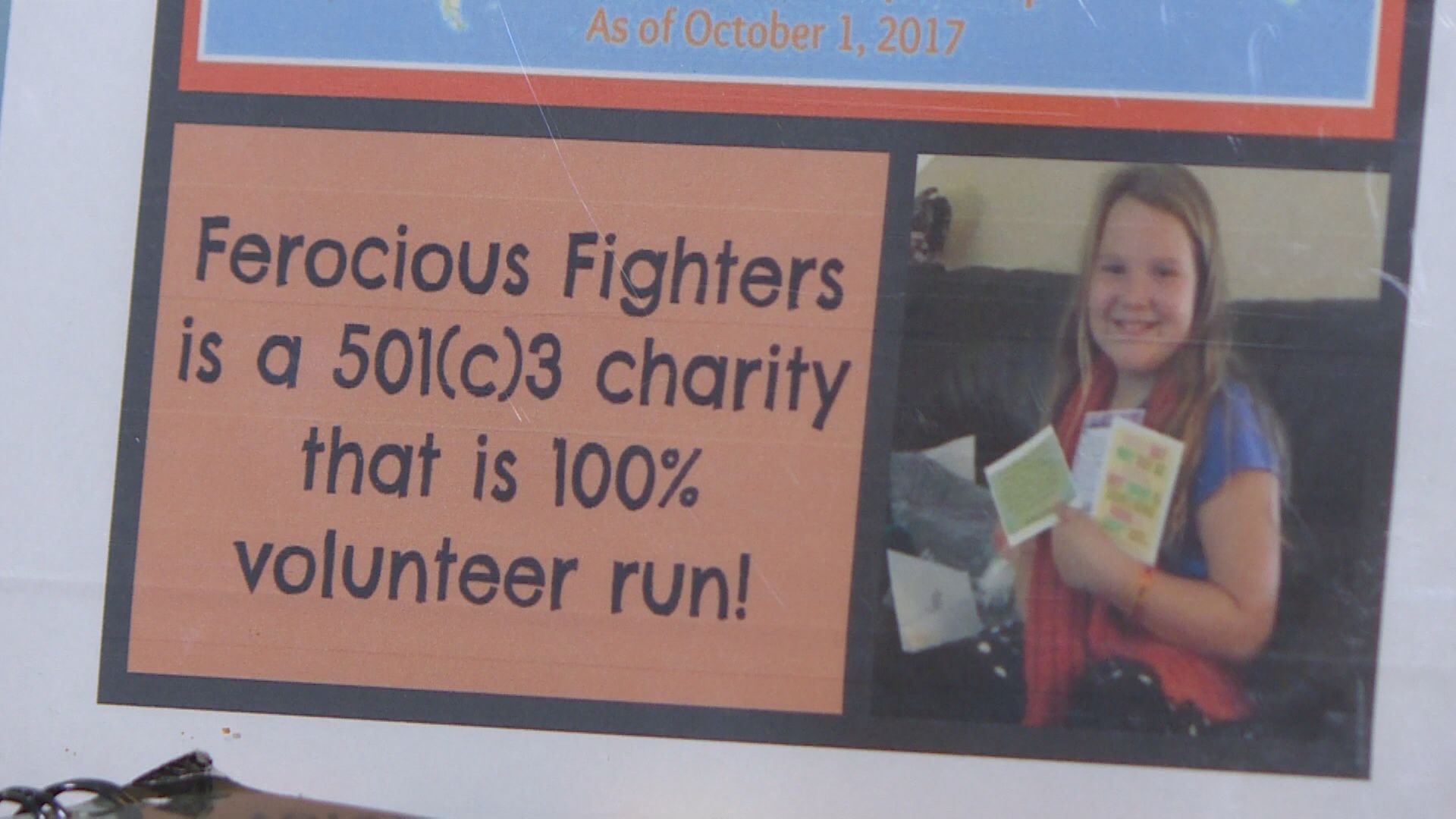 As Patrick began his battle with CRPS, he came up with an idea to help support kids fighting just like him.
"Anytime my pain was high and I was in the hospital, I would be brainstorming ideas for the care package," Patrick said.
Patrick decided he wanted to send care packages and letters to kids with CRPS.
"I thought, we'll send out 10 care packages a year. It's not going to be a big deal. We'll be fine," Meg recalled.
Instead, Patrick convinced her to start a nonprofit called Ferocious Fighters.
"I just thought it was the coolest name ever," Patrick said with a smile. "I wanted something that would look cool on a T-shirt. 'Ferocious Fighters here we come.'"
Meg sought out parents of kids with CRPS through Facebook and Patrick started a support group on Google Plus. They enlisted help from friends and community members to put together care packages.
They sent 70 packages their first year. They sent more than 100 the next. In total, they've sent 451 packages to kids all over the world.
"We've sent care packages to ten countries in five continents," Patrick said.
Next month, Ferocious Fighters will host another "creation day" at the Highlands Ranch Library. They'll fill another 60 care packages with handtied blankets, T-shirts, ribbons, handwarmers, hand-crotched hats, wristbands and bumper stickers. Of course, Patrick will also include his letters.
"I think what I'm hoping for is probably to reach every single kid with CRPS," Patrick said.
Meg knows her son can do it.
"[Patrick] doesn't get a choice about what his health looks like, but he does get a choice with what he does with his life, and he's going to make a huge impact and I'm super proud of him," she said.
Patrick will keep writing and fighting ferociously.