DENVER — The 2018 midterm elections were a historic night for women across the country, but Wednesday holds a special significance for those who call Colorado home.
In November 1893, a state referendum passed women's suffrage into law – making Colorado the first state in the country to pass a measure giving women the right to vote. The Wyoming legislature granted women the right to vote in 1869, buy Wyoming was a territory.
"Colorado beat the national trend by 30 years," said Shaun Boyd, curator of archives at History Colorado. "We're definitely trend-setters in that way,"
The vote passed, in part, with help by a grassroots group called the Colorado Non-Partisan Equal Suffrage Association. The group was spearheaded by our state's former first lady Eliza Pickrell Routt, according to a blog post by History Colorado.
"Through a number of women's suffrage operations pushing the referendum, it won by 55 percent of the popular vote," Boyd said.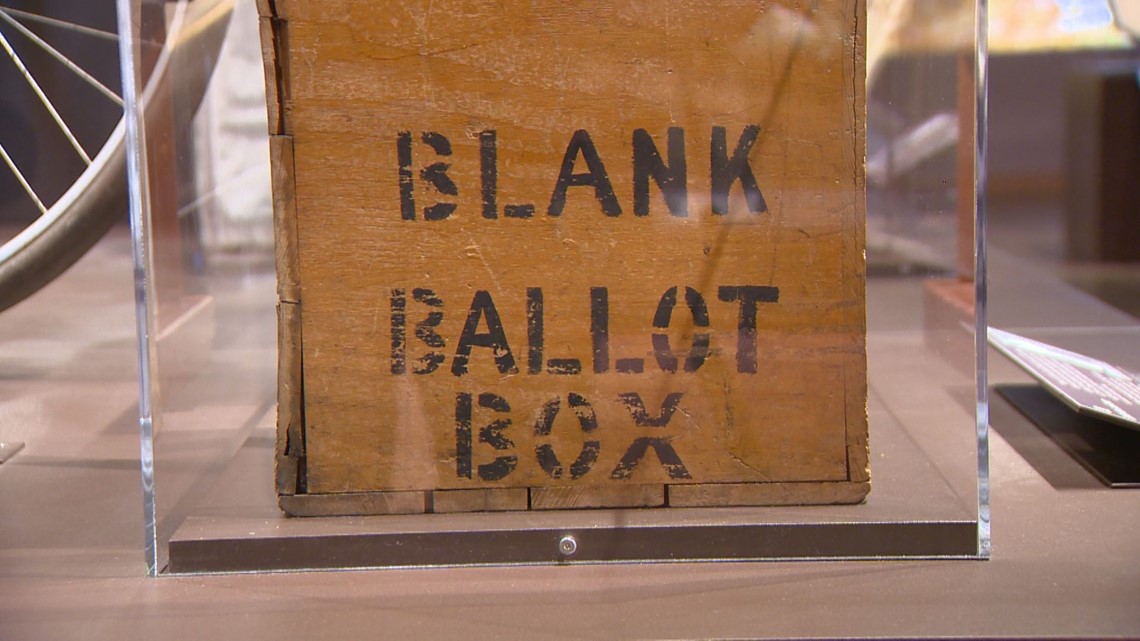 During that year, Coloradans elected three women to serve in Colorado's House of Representatives –Clara Cressingham, Carrie Holly and Frances Klock.
"Women getting the right to vote definitely impacted the first women being elected to the state legislator in 1894," Boyd said. "They had this big impact on being the first to break that glass ceiling."
From raising the age of consent to 18 to passing legislation leading to creation of free education, all three women would go on to make major contributions to the progress in women of the state.
"Women's suffrage and women's history are woven into the fabric of Colorado, and that tapestry is part of what makes Colorado unique and as forward thinking as it is today, in my opinion," Boyd said.