For context, here's a look at what the venue looks like now (in case you haven't been ... but photos don't do it justice).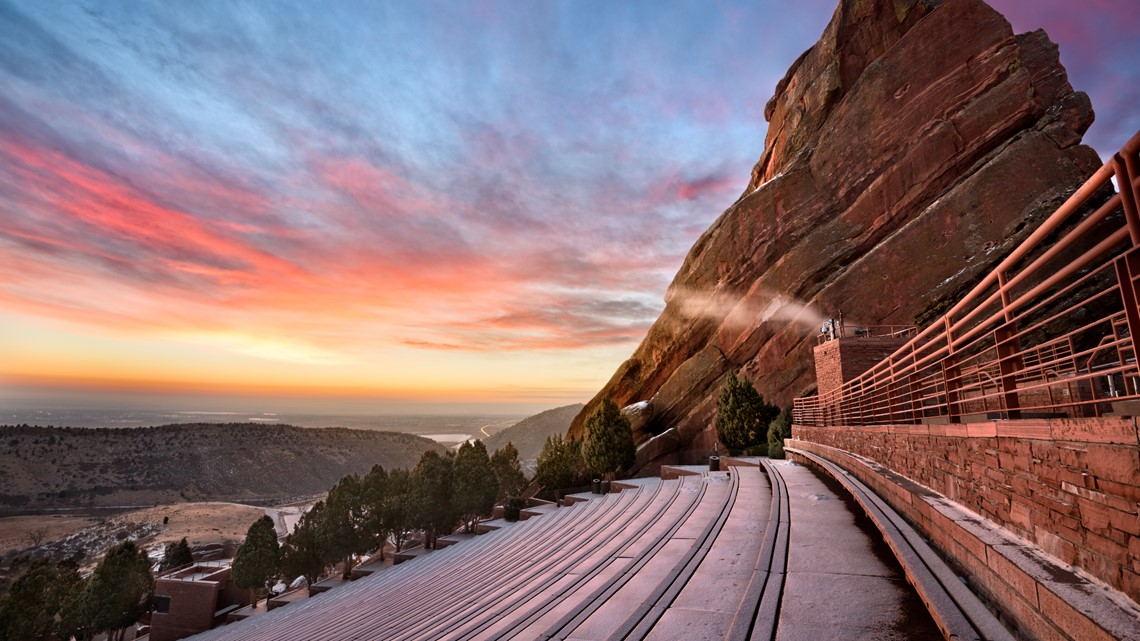 And here it was back then.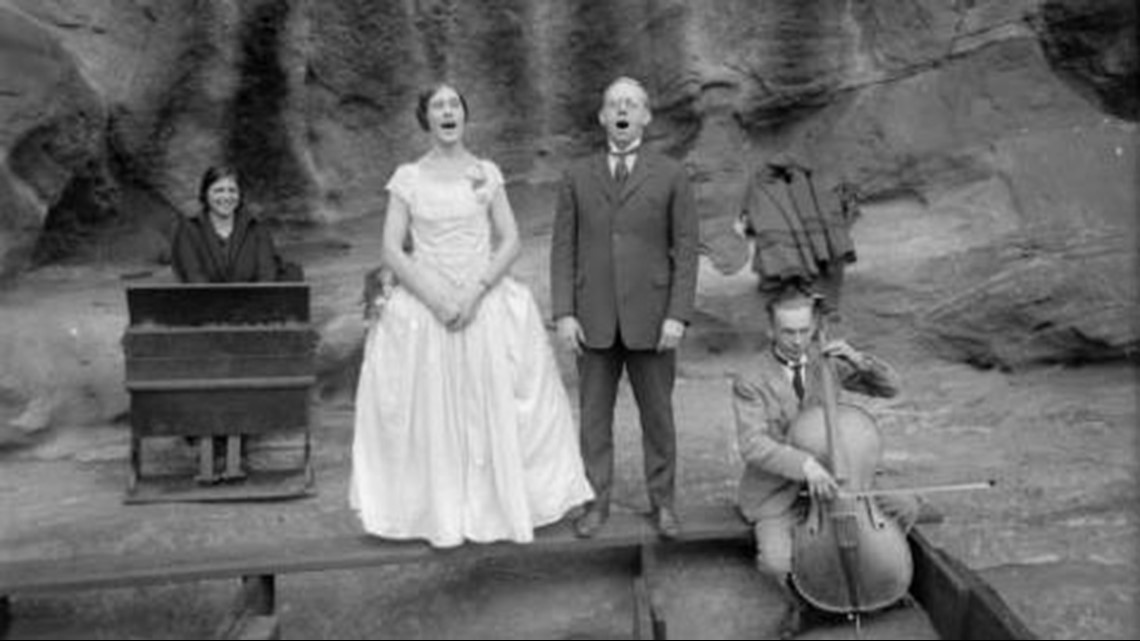 A little different from the EDM shows that are common now, huh?
Some history: it all started with a guy named John Brisben Walker, who in the early 1900s started inviting musicians to perform on a temporary platform nestled between the park's two famous monoliths: Ship Rock and Creation Rock.
Denver architect Burnham Hoyt finished the design of the amphitheatre in 1936.

The venue was first dedicated in 1941, and it took 12 years to ultimately finish building Red Rocks. The first Easter Sunrise service (a yearly tradition) was in 1947.
Here's what the construction process looked like: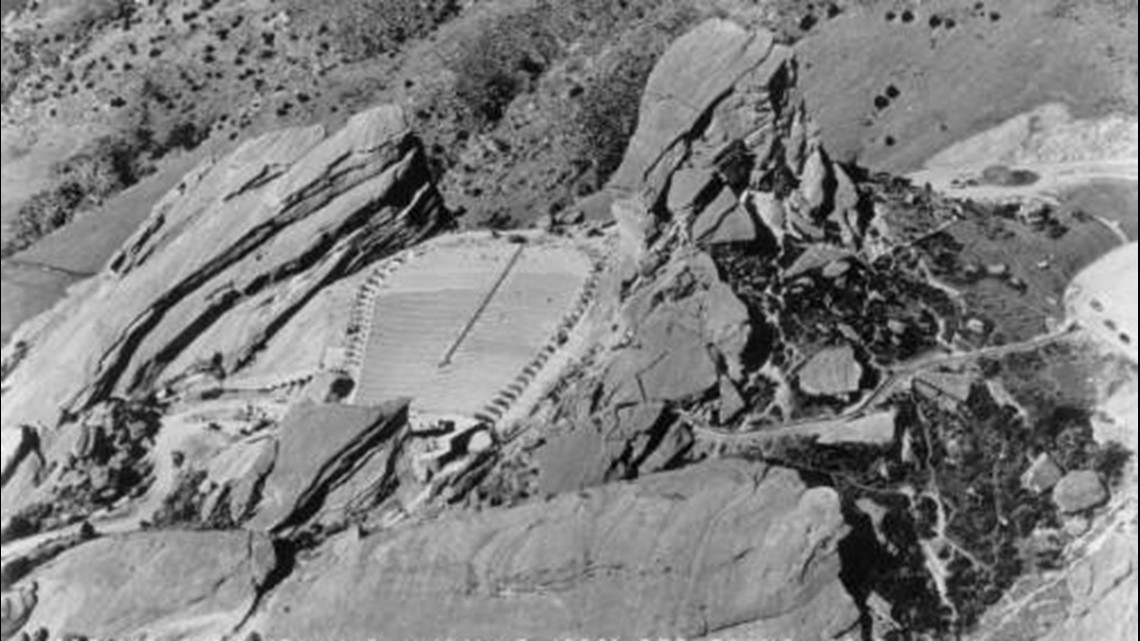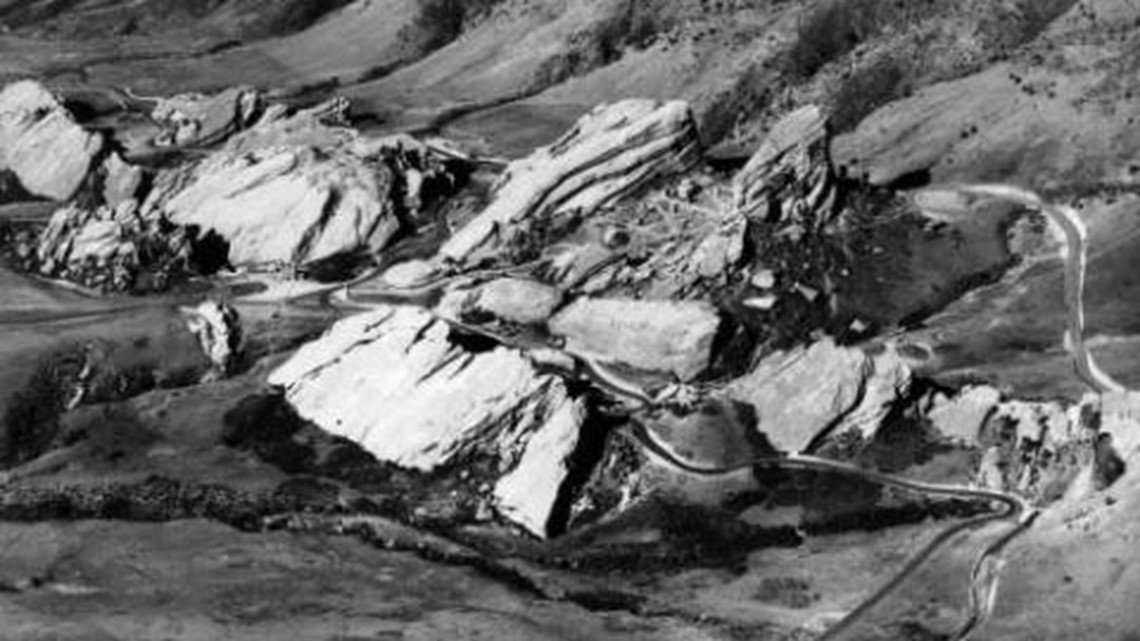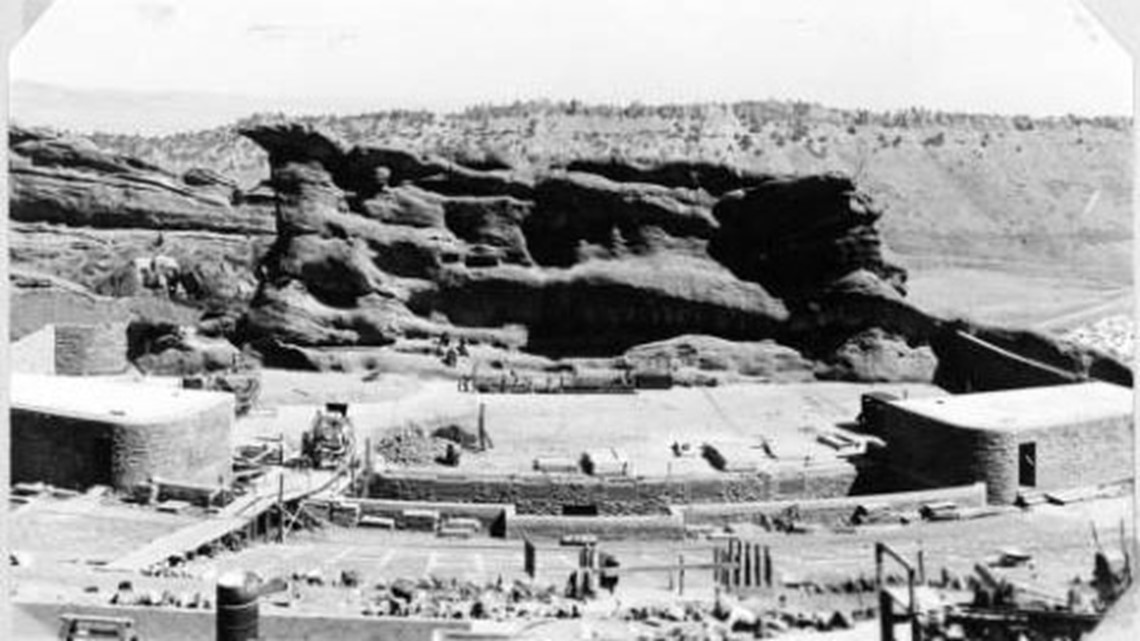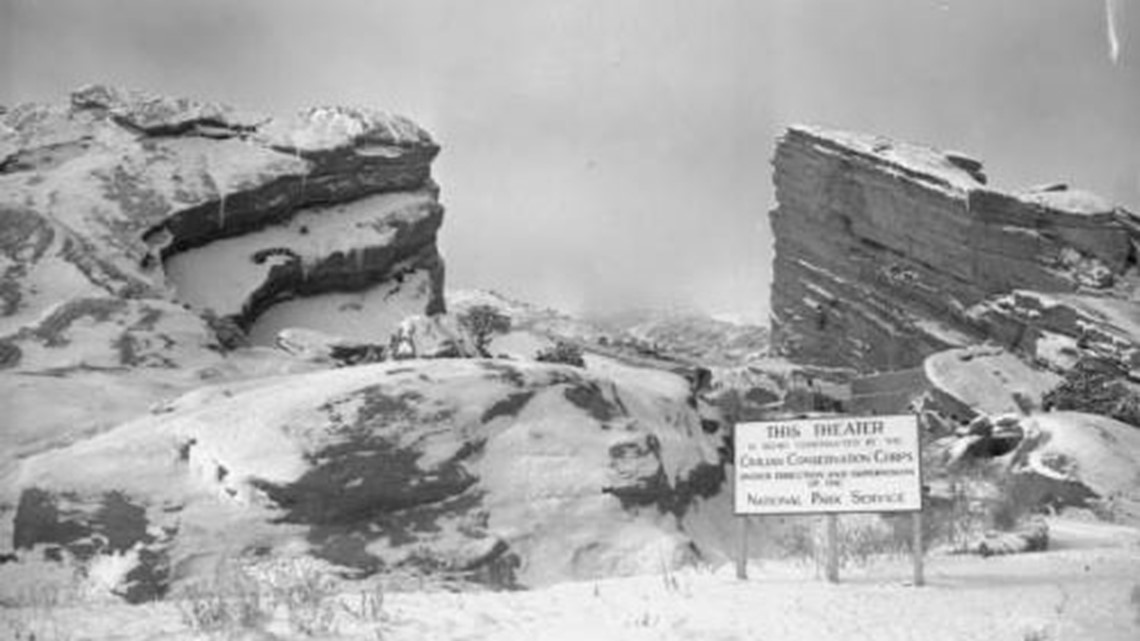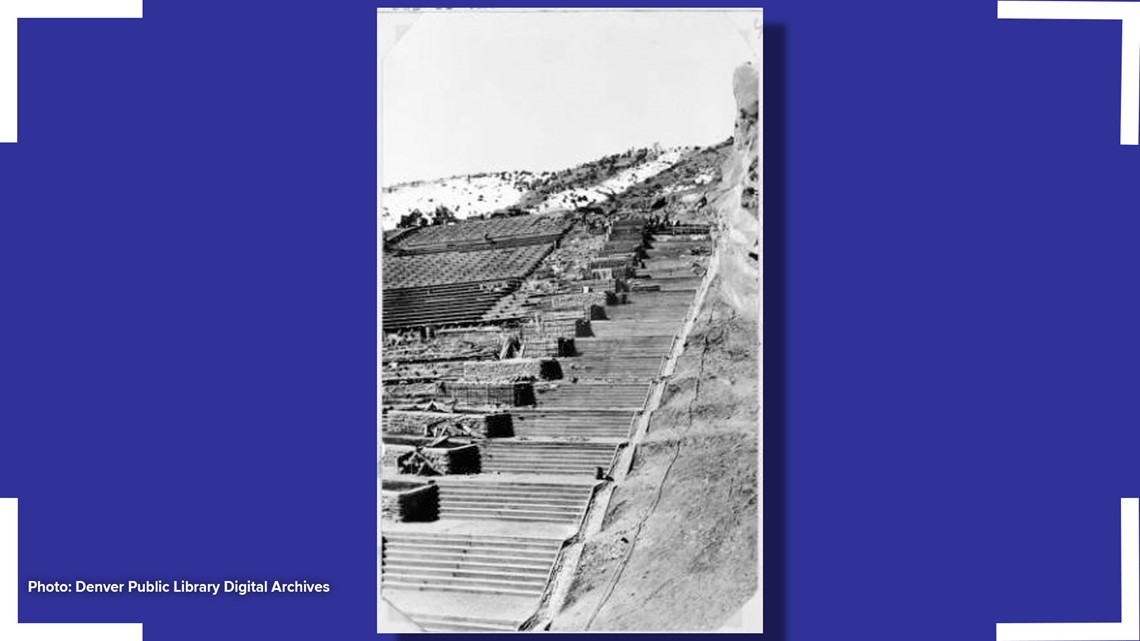 Honestly, it doesn't look too much different than it does now.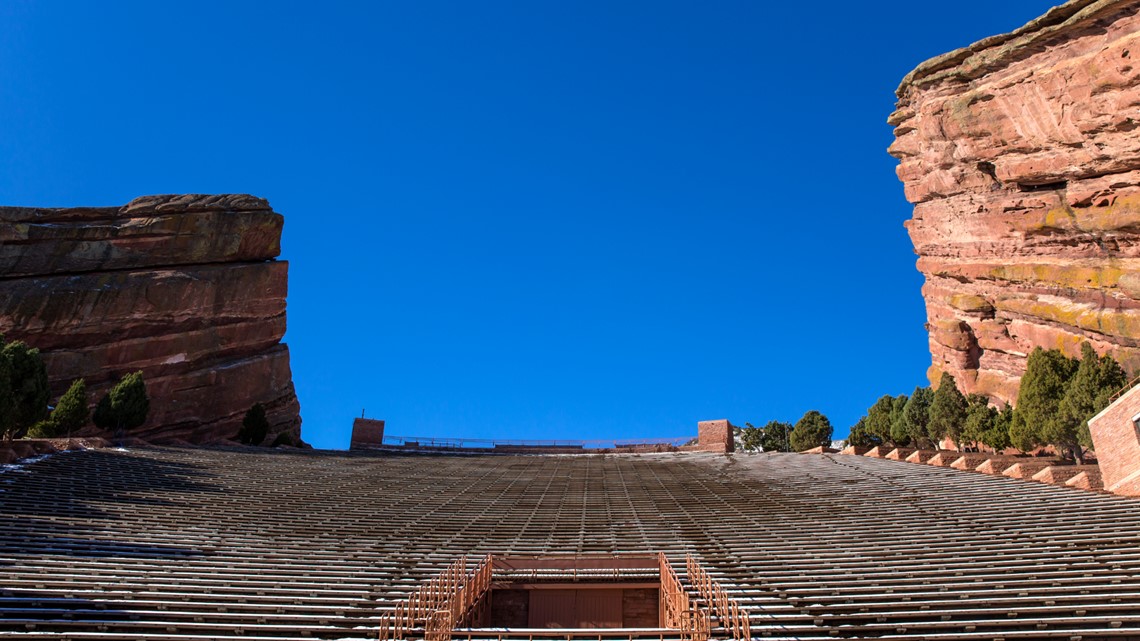 Even though the crowds were a little different, back in the day.

And horses are no longer a part of Red Rocks performances.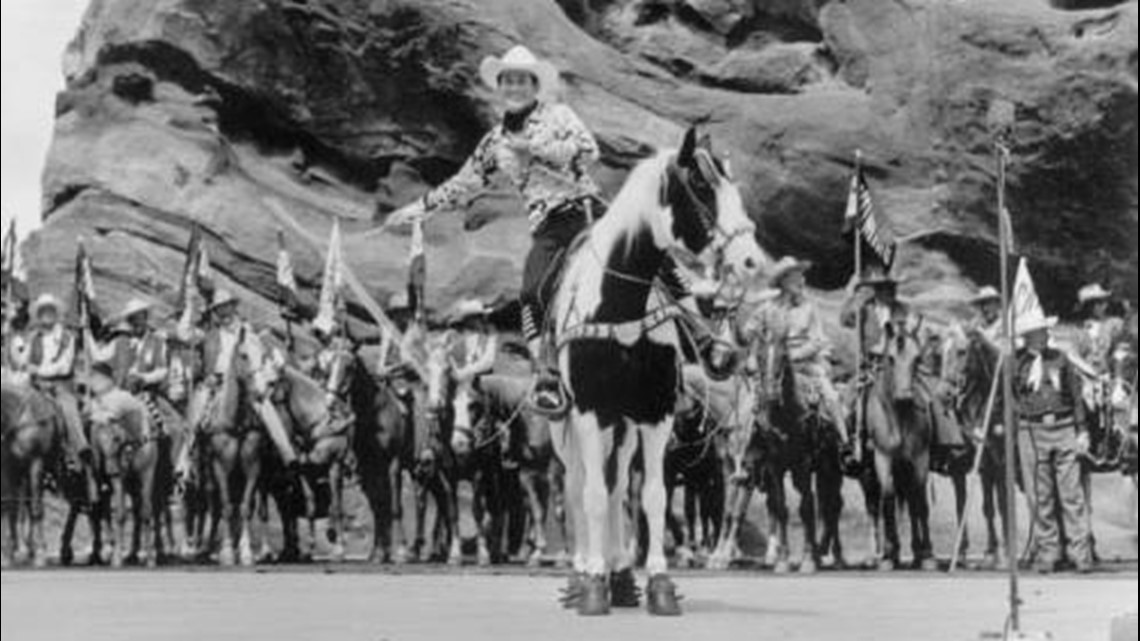 One thing that has stayed the same? Red Rocks is still one of the most beautiful places in the world.