GLENWOOD SPRINGS, Colo. — Forget what you've heard, this could be the best year in Colorado to go chasing waterfalls.
Hundreds of inches of snow fell across the Colorado mountains this year. As of May 29, snowpack levels are running 300% to 600% above average, according to the US Department of Agriculture (USDA).
At some point that snow is going to melt, and when it does, the water will head straight for some of the state's most beautiful locations.
Runoff signs at Hanging Lake
Hikers are seeing higher water levels in the streams and rivers that often run alongside Colorado's most popular trails
One of those locations is the Hanging Lake Trail near Glenwood Springs, where new rules and reservations have limited the number of people allowed on the trail to 615 per day.
While most people are headed to visit the lake, it's another waterfall that's stealing the show: Spouting Rock, which supplies the water to Hanging Lake, typically has one waterfall. This year, it has five.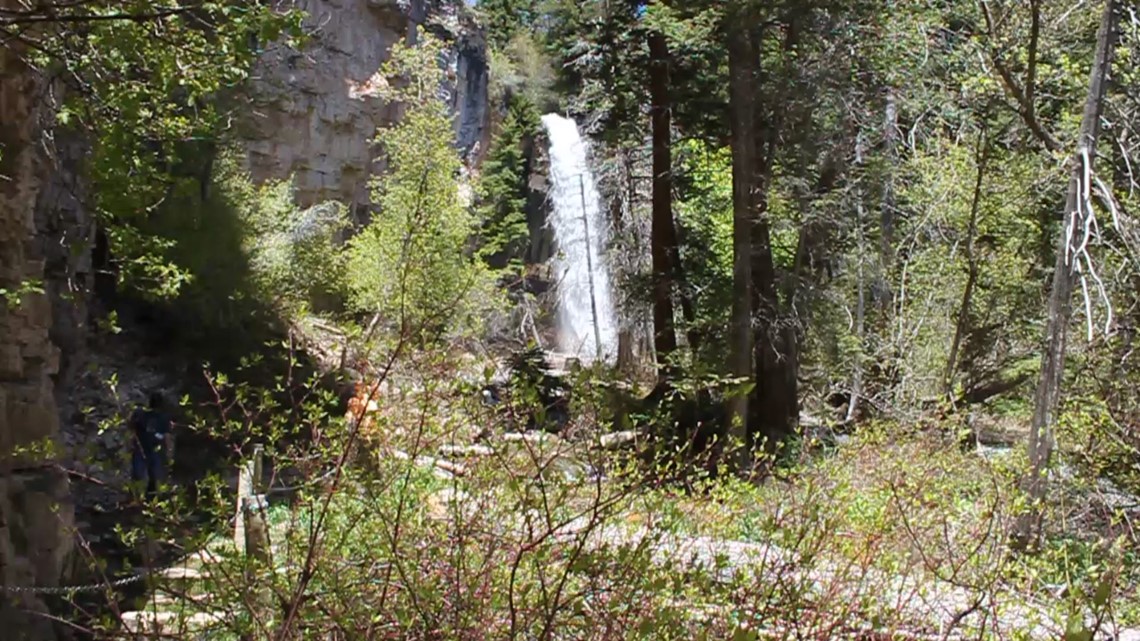 And those waterfalls are causing a new roar to come through the canyon. The noise distracts from a curious sight on the trail.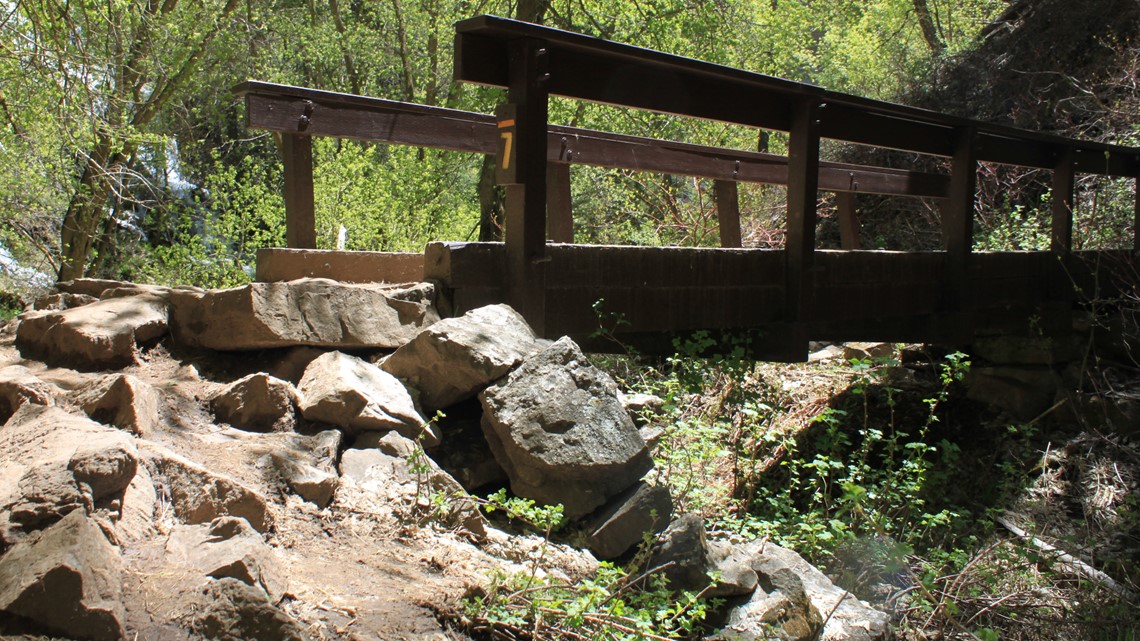 Water no longer runs under the seventh and final foot bridge on the trail. Instead it cascades down the side of the canyon from the lake hanging high above.
Big changes from recent years
Hanging Lake itself has taken on a new look this spring. In recent years a trickle of water has flowed over the two falls that share their name with the more famous Bridal Veil Falls in Telluride.
This year, more falls have formed due to the increased supply of water flowing into Hanging Lake.
(Use the slider below to view the lake as it looked in 2015 compared to 2019. Can't see the slider? Click/tap here.)
Rangers at the lake often point out the small sign leading to the source of all that water: Spouting Rock Trail. The trail starts at the point the Hanging Lake Trail comes to an end. The 0.1-mile extension leads hikers up above Hanging Lake to what is usually a single waterfall spouting out of the side of a cliff.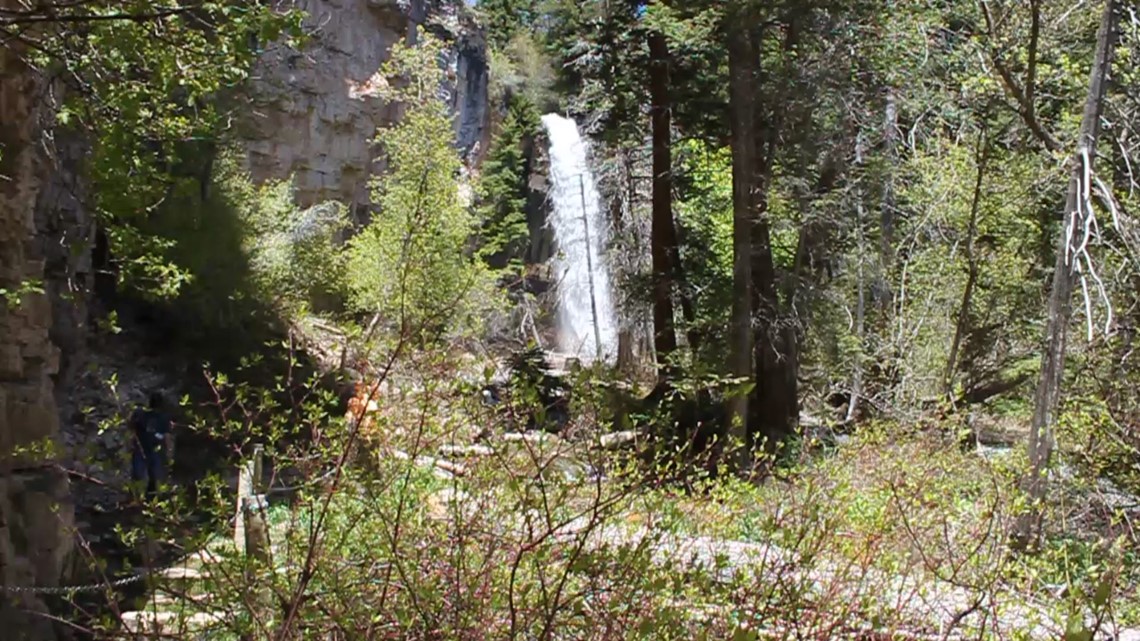 More falls at Spouting Rock
This year, Spouting Rock looks and sounds very different. Water is surging over the top of the cliff and spouting from several different holes.
(Use the slider below to view the lake as it looked in 2015 compared to 2019. Can't see the slider? Click/tap here.)
For those who make the quick dash behind the falls, the view is one of the most breathtaking in all of Colorado.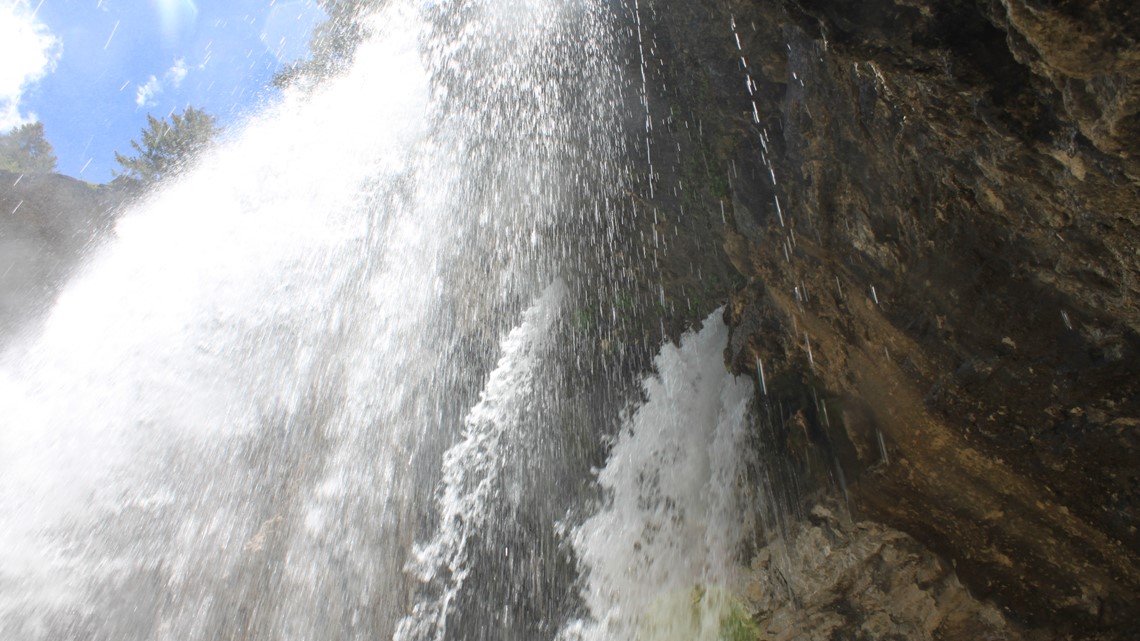 Dangers of getting too close
The area right under Spouting Rock can be extremely slippery.
As with any trail or waterfall, be respectful of the area and stay on the path. The trail is there for your safety and to help protect that area as well.