KUSA – Little information has been revealed regarding John Elway's intentions with the Broncos' No. 10 overall draft pick.
9NEWS has informed Broncos Country of 13 prospects who made pre-drafts visits to the team's UCHealth Training Center headquarters in recent weeks.
But Bradley Chubb didn't take a visit here last year before he became their No. 5 overall draft selection.
We know Elway is at least evaluating three of the top four quarterbacks – Drew Lock, Dwayne Haskins and Daniel Jones, but probably not Kyler Murray. Elway candidly said during his NFL Combine press conference that smaller quarterbacks don't fit under-center offenses. Murray is smaller at 5-foot-10, and the Broncos' offense will have its quarterback taking the snap from under center a higher percentage than other teams.
The Broncos do need to draft a quarterback to develop, but taking one with the No. 10 pick makes considerably less sense after Elway made such a strong commitment to Joe Flacco. A mid-round QB would be fine.
The team's most glaring need, at least on paper, is an offensive guard or center. The Broncos had Don Barclay at left guard, Connor McGovern at center and Sam Jones at right guard during their three-day minicamp last week. Barclay is a veteran journeyman. Jones is untested as a second-year player. McGovern has seven NFL starts at center.
But there is little chance the Broncos take a guard or center at No. 10.
So who will Elway take with No. 10? Check. Trading back from No. 10 would be the most logical move. An extra pick might allow the Broncos to either move up from their No. 41 spot in the second round, or move up all the way back into the first round.
But for now, let's keep it as they sit. It would be a surprise if the Broncos' first-round draft pick wasn't from this list of 9 candidates: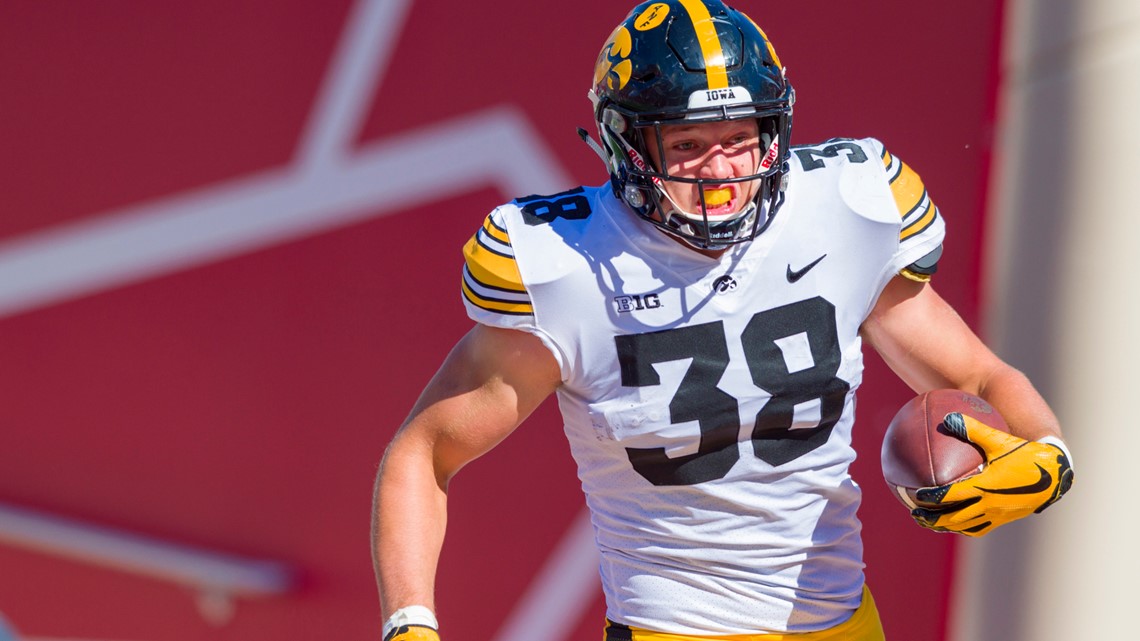 1. T.J. Hockenson
Tight End, Iowa
Mike's Mystery Mockster was the first to list this tight end with the Broncos last month. Since then, several draft gurus have mocked the draft's best two-way tight end to the Broncos.
Hockenson entered the draft after his redshirt sophomore season so he's young with time to mature on his 6-foot-4 1/2-inch, 251-pound frame. He can block and catch, although his 4.7 time in the 40 is a tick slower than preferable.
Jeff Heuerman, who just re-upped with a two-year, $8 million contract, would remain the Broncos' starting tight end, but Hockenson could quickly become Flacco's go-to tight end target.
With the Broncos' Heuerman, Jake Butt and Troy Fumagalli all having an injury history, and with quality tight ends so difficult to find, Elway might jump on what most consider the best tight end in the draft.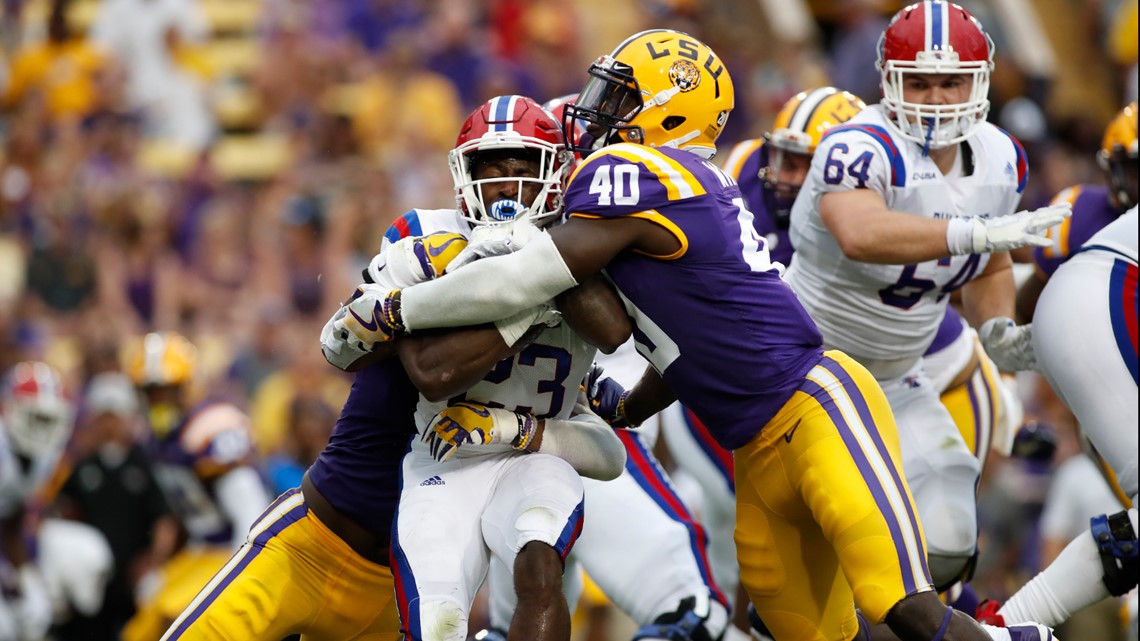 2. Devin White
Inside Linebacker, LSU
Todd Davis and Josey Jewell are terrific inside linebackers against the run. But there is a need for a three-down inside linebacker who can cover. White may be gone by No. 10, and Broncos head coach Vic Fangio said, in so many words, during the NFL owners meetings that White is no Roquan Smith. Fangio's Bears took Smith No. 8 last year.
Maybe Fangio was throwing up a smokescreen. White is a terrific player.
It could be that because of Heuerman and Butt, Elway doesn't want to use his No. 10 pick on a tight end.
And it could be that because Fangio said White isn't quite Roquan Smith at similar stages in their career, the Broncos won't feel they should use such a valuable pick on an inside linebacker.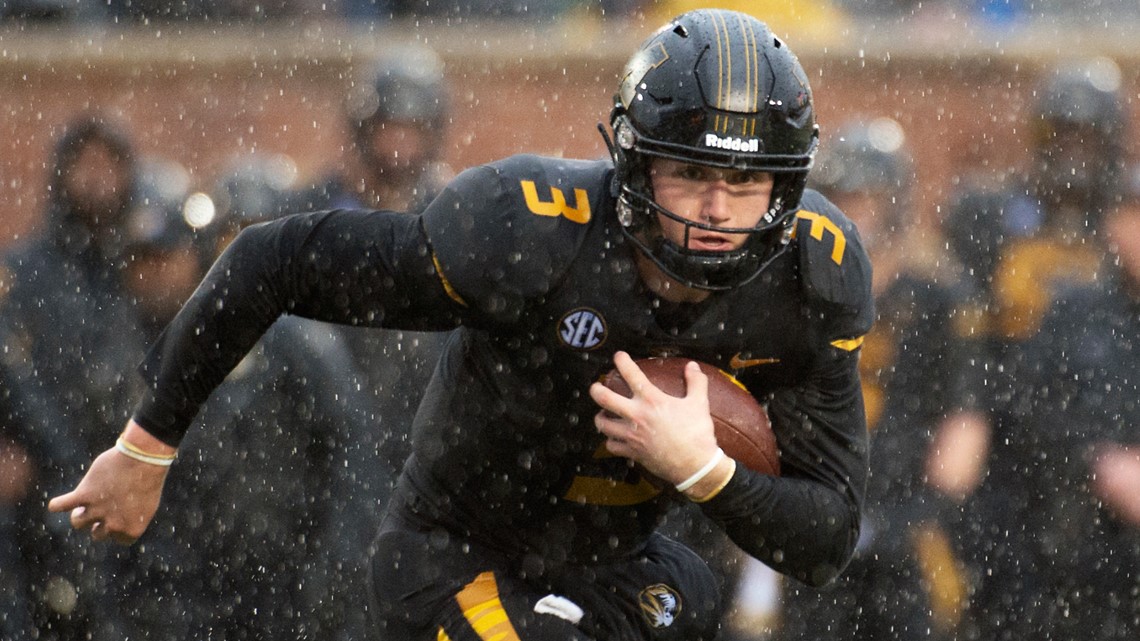 3. Drew Lock
Quarterback, Missouri
A quarterback would meet the value of No. 10 pick, even if he would stand on the sidelines watching Flacco for a year or two.
Elway almost took a quarterback at No. 5 last year. He doesn't plan on picking in the top 10 again for the next several years.
So this might be his last chance to take his franchise quarterback of the future – even if Flacco delivered the not-so-subtle message this week that a player at another position for No. 10 would be best for the 2019 Broncos.
Elway and his top lieutenant Matt Russell watched Lock play in person at Missouri last November and they brought him in for a visit two weeks ago.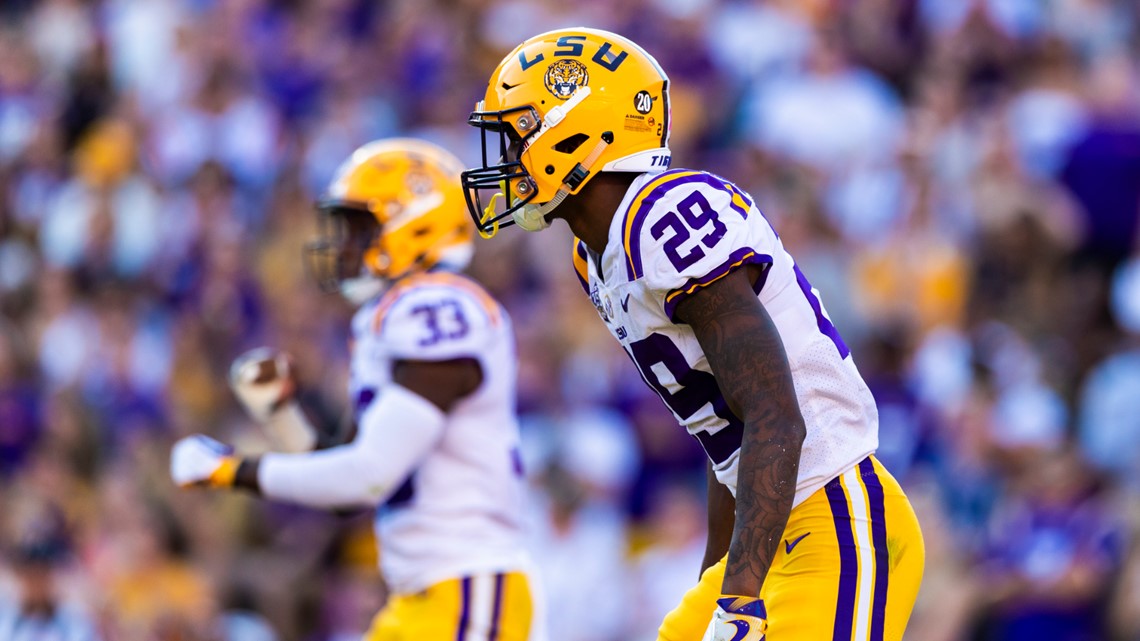 4. Greedy Williams
Cornerback, LSU
Here was the pick in Mike's Mystery Mockster's first Broncos' mock draft. A cornerback would be a need if Kareem Jackson is going to play safety. And it appears he will after he played safety during the Broncos' three-practice, veteran minicamp this week.
Newly signed Bryce Callahan is a slot corner, and Chris Harris Jr. has been a no-show during the offseason because he wants a new contract.
Brendan Langley, a third-round corner in 2017, has moved to receiver. Isaac Yiadom, a third-round pick last year, is coming off shoulder surgery, although he appears to be recovering nicely.
And cornerback is a top-10-worthy position. Greedy has the best skill-set as he's 6-foot-1 1/2-inch and ran his 40 in 4.37. A playmaker who had 8 interceptions in his two seasons for LSU.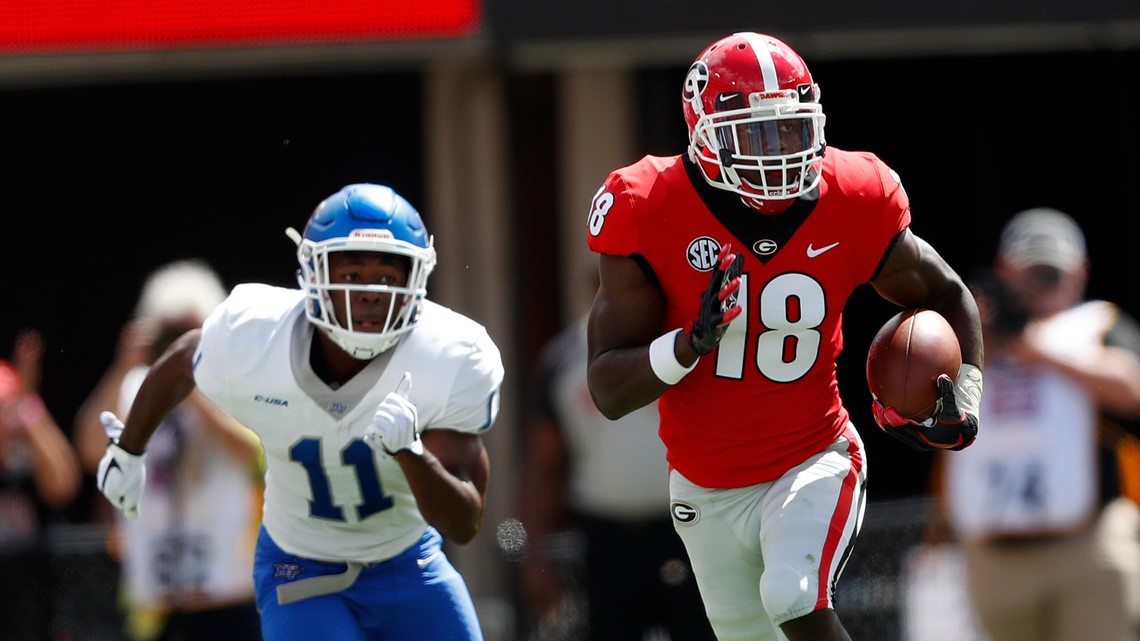 5. Deandre Baker
Cornerback, Georgia
Deandre Baker is built closer to Chris Harris at 5-foot-11-inches and 193 pounds. He ran his 40 in 4.52 but he also has Harris' toughness and competitiveness.
He's a four-year player and Elway/Russell had success in last year's draft with four-year players - from Chubb, Courtland Sutton, Royce Freeman, Yiadom, DaeSean Hamilton and Jewell in the first four rounds, to the undrafted Phillip Lindsay.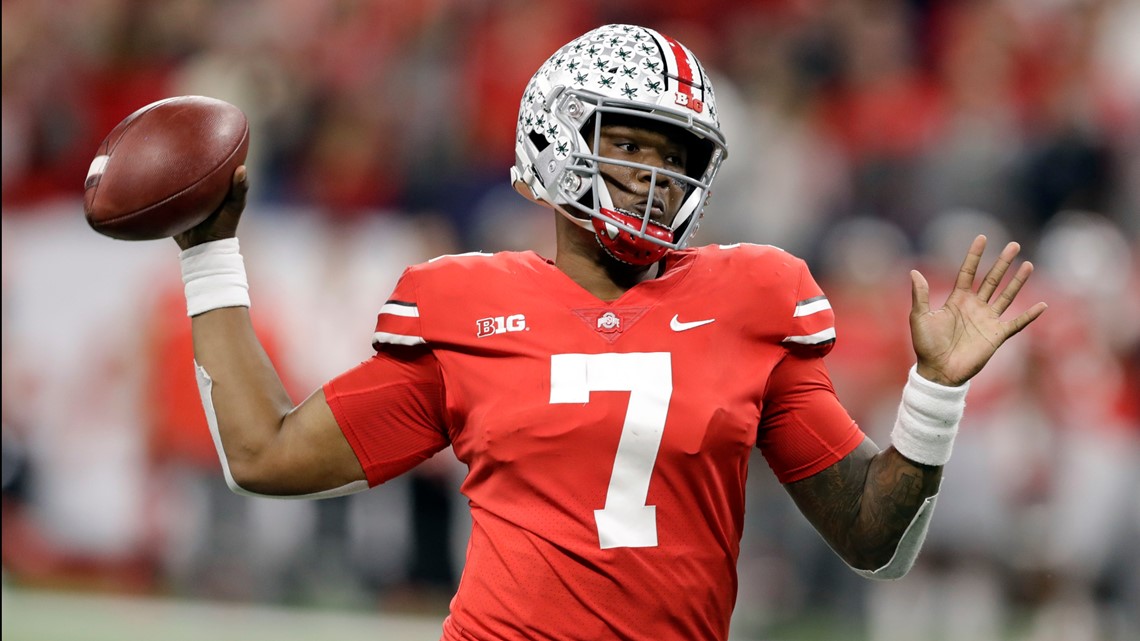 6. Dwayne Haskins
Quarterback, Ohio State
Haskins is only a one-year starter for the Buckeyes, but with a year like he had (13-1, 50 touchdowns), what's the point of going back for another? Despite some recent rumblings, it's difficult to believe Haskins will be available at No. 10. But if he is, Elway would have to at least consider a guy who wore an Elway "No. 7" jersey during his visit to Broncos' headquarters.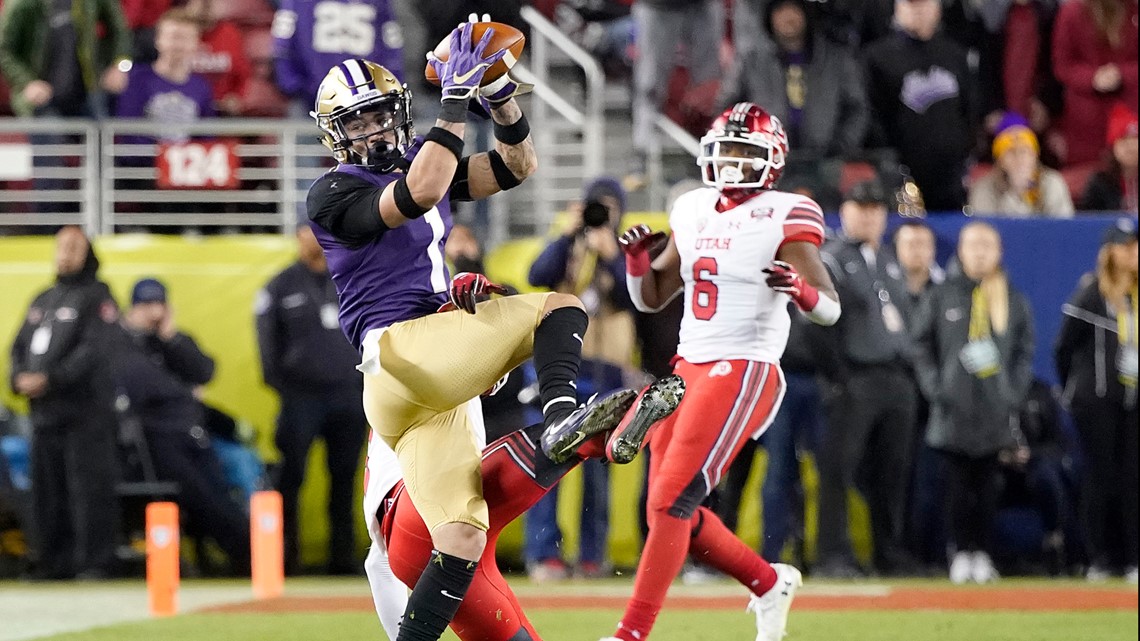 7. Byron Murphy
Cornerback, Washington
Oregon quarterback Justin Herbert might have been the primary reason Elway and Russell went to watch the Ducks play Washington in mid-October. But there were some collateral benefits like watching Murphy play corner.
At 6-foot-1 7/12-inches and 185 pounds, Murphy has the exact measurements of Greedy Williams. Murphy was nearly two ticks slower in the 40 at 4.55.
Had six interceptions in his two seasons at Washington.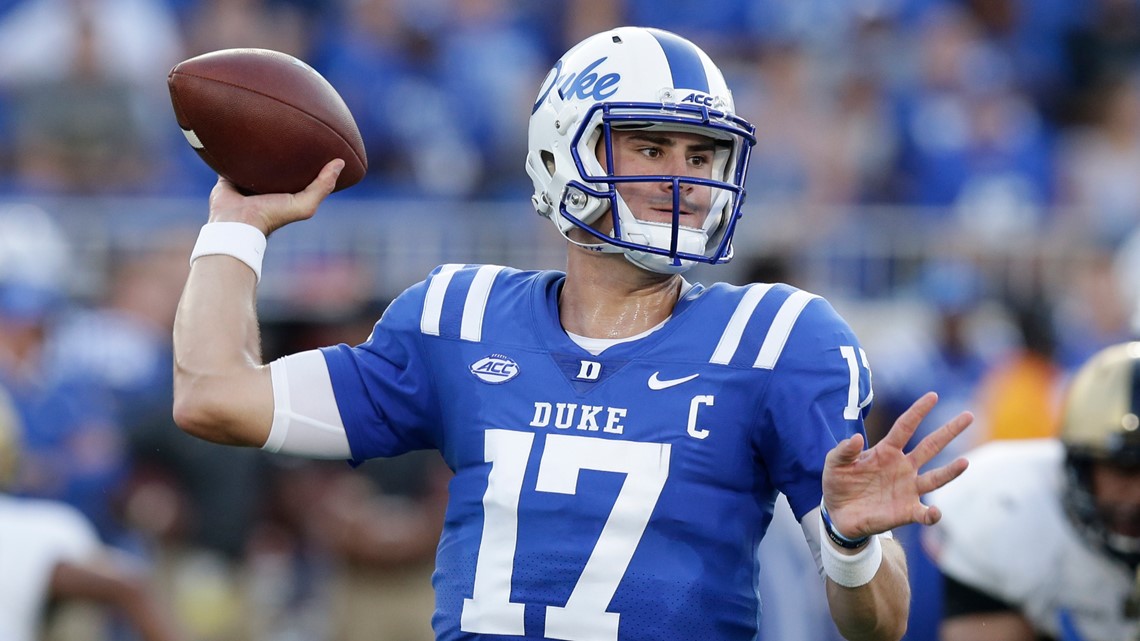 8. Daniel Jones
Quarterback, Duke
Earlier this month, Elway led a Broncos contingent that flew out to watch private workouts for both Jones on the Duke campus and Northwestern's Clayton Thorson.
Jones doesn't have the strongest arm but he may have the best feel for playing quarterback in terms of anticipating his throws against coverage. Sometimes a quarterback with a non-dominant program is better prepared for the NFL as he is more accustomed to playing under duress.
Jones may fall short of top-10-caliber, but he could come under consideration if the Broncos trade back, or trade into the later part of the first round. The Broncos' No. 41 pick would probably be his floor.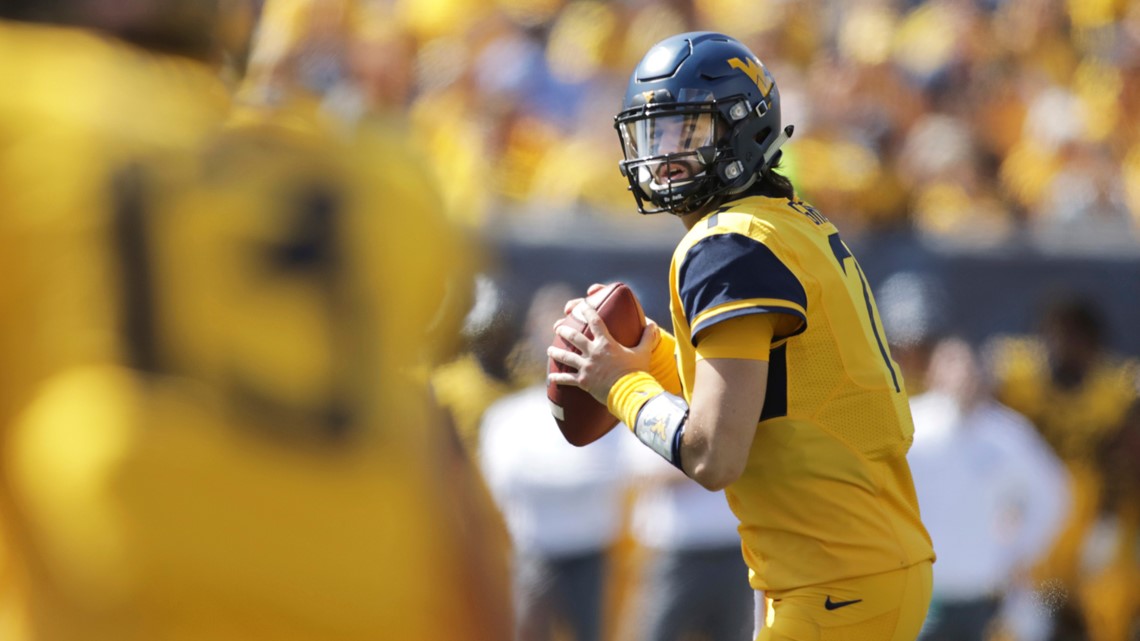 9. Will Grier
Quarterback, West Virginia
Like Jones, he doesn't have a strong arm, but he has other intangibles that Elway likes in his quarterback. Also like Jones, Grier would only come into play if the Broncos trade back from No. 10, or trade back into the later part of the first round. And even that might be a reach.
Grier could also fall into the middle rounds because he's not that fast and has questionable arm strength.
He did have a formal, 15-minute meeting with Elway, Russell and Fangio at the NFL Combine.