ADAMS COUNTY, Colo. — Documents obtained by 9NEWS show Adams County deputies appear to have violated their own internal policy when they strapped a facedown, handcuffed, and mentally ill inmate into a gurney on Christmas Eve inside the county's detention center. The inmate stopped breathing approximately 16 minutes into the restraint.
The death of Arthur Roybal, 38, received little attention when it happened. A press release, issued a month after his death, said Roybal "appeared to be in distress" before being "taken to a local hospital by ambulance where he was later pronounced deceased."
But an ongoing 9NEWS ORIGINALS investigation has started to fill in some of the gaps left off that initial release. And a recently obtained copy of the county's own policy suggests deputies ignored rules surrounding use of restraints inside the county's jail.
>The full initial release is below.
9NEWS asked for a copy of the Adams County Sheriff's Office's policy on prone restraint back in mid-January, but it took until mid-February for the request to be fulfilled.
The county's policy is as clear as it is concise:
"Restrained inmates shall not be placed facedown or in a position that inhibits breathing."
>Read the ACSO use of restraints policy below.
Yet a body camera recording shows deputies placing a handcuffed and facedown Roybal into a gurney before transporting him to the jail's medical bay a little after 7 a.m. on Christmas Eve.
Roybal stopped breathing 16 minutes later and right as medical crews entered that bay.
Anticipating a lawsuit, the Adams County Sheriff's Office has declined to answer any specific questions surrounding the death. An internal affairs investigation has yet to start because, according to a spokesperson, "we are waiting on the toxicology report and the medical examiner's report."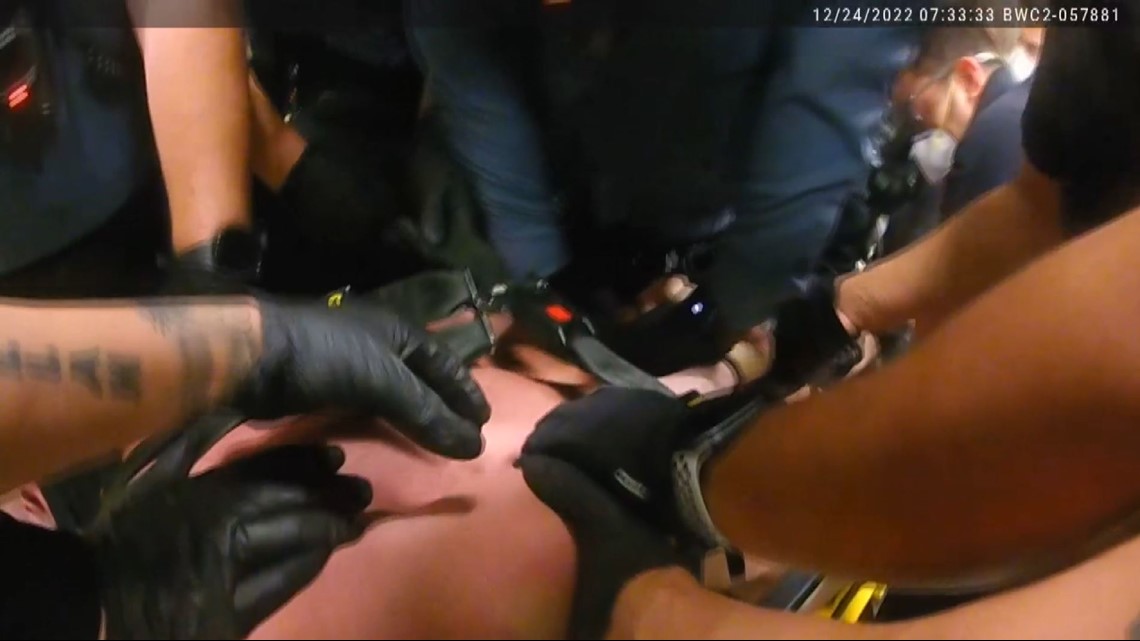 The Adams County Coroner's Office says a final autopsy might not be publicly available before April. "The deputies remain in their assigned positions," a statement from the Adams County Sheriff's Office says
Roybal's brother, Adam Hernandez, said he's disgusted by the lack of transparency when it comes to the death of his brother.
"There are rules. You've got to follow the rules," he said. "Not only do the deputies need to be retrained again, but the nurses need to be retrained again."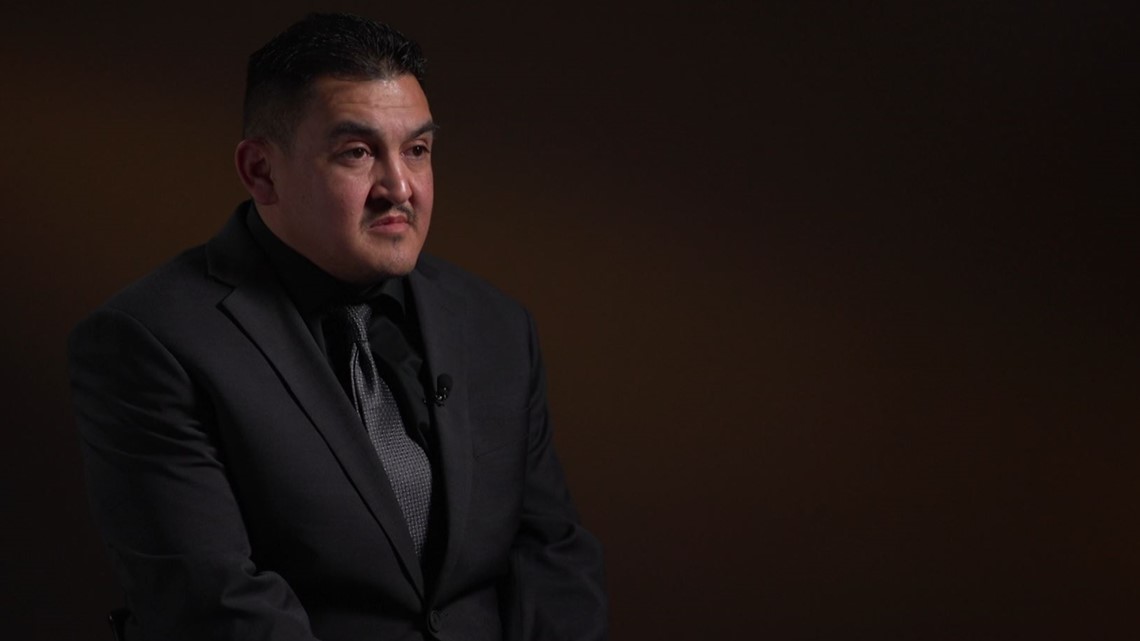 Melissa Becker is a registered nurse and a legal nurse consultant based out of Minnesota. She said the recording of Roybal's facedown transport is "horrific."
Recorded on the morning of Christmas Eve, the body camera footage shows a naked and largely unintelligible Roybal in the throes of a mental health crisis inside his cell. As deputies gathered outside the cell to consider their next steps, a decision was made to handcuff and ultimately extract him.
Minutes later, the deputies and a privately contracted nurse placed a handcuffed Roybal facedown – or prone – into a gurney. They then placed straps over his back and tied him in.
Editor's Note: This raw video contains death, brutality and offensive language, and may be difficult to watch. 9NEWS has chosen to redact racially offensive language.
"This is never a position we put anybody in," Becker explained. "What have people not learned? What rock are you living under in this era of George Floyd and not get how wrong this is."
In 1995, the U.S. Department of Justice warned law enforcement officers to immediately turn over a facedown suspect upon handcuffing in order to "minimize the risk of sudden in-custody death."
The list includes George Floyd and now Arthur Roybal.
State Representative Judy Amabile (D-Boulder) called the death of Roybal "shocking."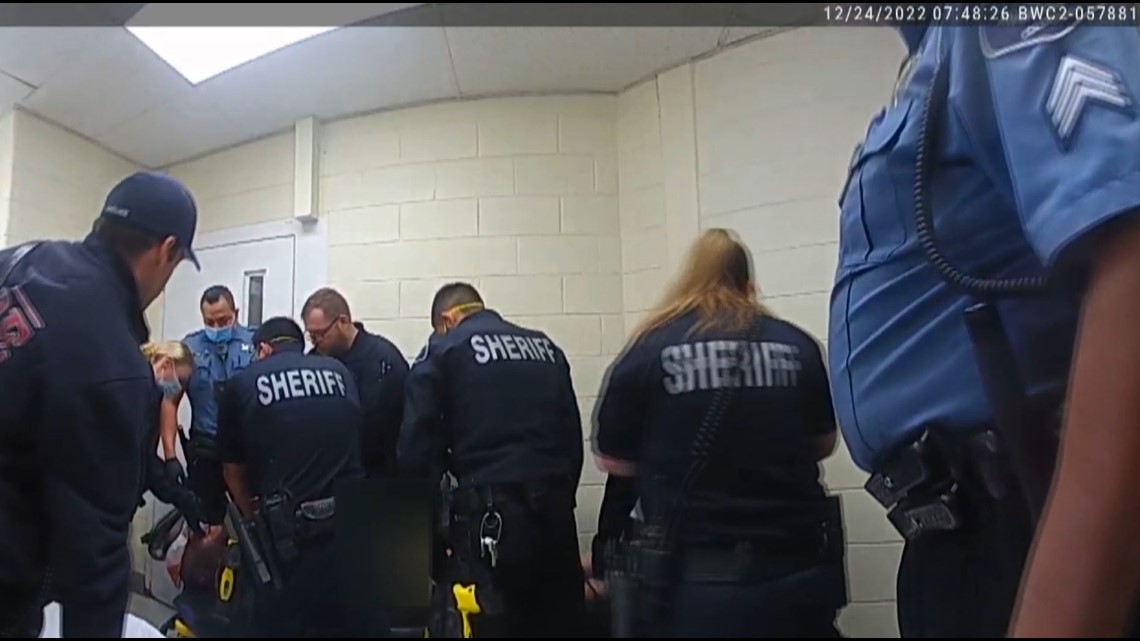 "I don't understand how all of those people in that room didn't know to turn him over," she said. "I know we don't allow that in our prisons. I guess I assumed that we also didn't allow it in our jails, so that's something we should put into law if it isn't already."
As of now, there is nothing in state law that prevents jail staff in Colorado from placing an inmate into prolonged prone restraint.
If you have any information on this story or any other story you'd like Chris to investigate please email Chris.vanderveen@9news.com