PRONE: 16 minutes facedown, strapped down, and handcuffed
A video showing the last minutes of an Adams County inmate's life raises questions over how the mentally ill inmate was restrained.

The final 16 minutes of a mentally ill inmate's life were spent facedown, handcuffed and strapped into a gurney on Christmas Eve inside the Adams County jail, according to a body camera video obtained by the 9NEWS ORIGINALS team.
The death of Arthur Roybal, 38, received scant attention when it happened. A news release issued a month after said little more than "an inmate appeared to be in distress… [and] was later pronounced deceased."
But two nationally recognized use-of-force experts tell 9NEWS the restraint techniques used by Adams County deputies were textbook examples of what not to do and likely contributed to Roybal's death.

The Adams County sheriff has declined our request for an interview. An internal investigation, a spokesperson says, "has not been initiated yet because we are waiting on the toxicology report and the medical examiner's report."
Roybal's brother is considering legal action. Until 9NEWS showed him the body camera video earlier this week, he had yet to see it. When we asked him whether he was OK with the public watching it, Adam Hernandez said, "I am."
"They need to see what the Adams County Detention Center is doing to their prisoners," Hernandez replied.
"Wake up, Roybal!"
:
Initial signs of distress
The deputies assembled outside of Cell 34 inside the Adams County Detention Facility in Brighton right around 7:30 a.m. on Christmas Eve. Inside the cell, Arthur Roybal was naked and screaming, mostly nonsensically.
Court records show he'd been in the jail since January 2022. His arrest record is peppered with all sorts of misdemeanors and felonies. One of his latest arrests involved a kidnapping case out of Adams County.
Through an open records request, 9NEWS obtained footage from one of the many body cameras that were recording that day. The video outlines the last 25 minutes of Roybal's life.
Editor's Note: This raw video contains death, brutality and offensive language, and may be difficult to watch. 9NEWS has chosen to redact racially offensive language.
It started with a unanimous decision that Roybal was no longer safe to be left alone inside his cell. He was naked and screaming. At times, he was kneeling on the ground. At other times, he was pacing back and forth in the cell.
Deputies gathered outside.
"Everybody's coming," said one deputy.
"Possible overdose?" asked another.
"He's gonna hurt himself if we leave him in there," said another.
A decision was made to get him out of the cell before transferring him to a medical bay where paramedics could treat him.
Deputies entered the cell, took him to the ground and handcuffed him.
"I think part one is actually commendable," said Seth Stoughton, a law professor at the University of South Carolina and former police officer.
Stoughton testified during the trial of Derek Chauvin, the officer now convicted of murdering George Floyd in Minnesota. We asked Stoughton to review the video in its entirety.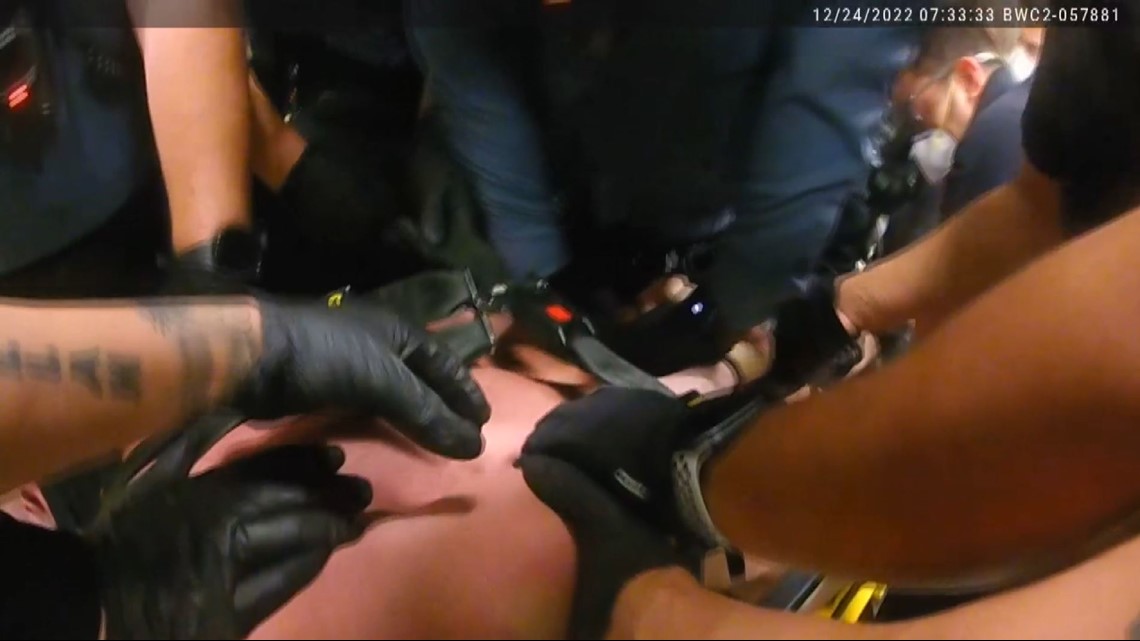 The problem, he said, started with what happened immediately after they carried him down a flight of stairs and placed him on a gurney.
Handcuffed. Facedown. And eventually strapped down.
"I cannot for the life of me understand why officers put Mr. Roybal in the gurney facedown and then strapped him in," Stoughton said.
Stoughton has come to know the risks of so-called "prone restraint" well. It's how George Floyd died and, after watching the video, it's how he believes Arthur Roybal died.
"[Prone restraint] puts pressure on the diaphragm that we know can negatively impact breathing," Stoughton said.
While prone restraint is common in policing and inside jails – it's used often to place a combative person in handcuffs – Stoughton said the risk comes after handcuffing.
"It shouldn't happen. It shouldn't happen," he said. "It's very useful when you're restraining someone and very not useful after they've been restrained."
Five minutes into the prone restraint of Roybal on the gurney, deputies noticed a potential problem.
"Hey. He's turning purple. He's turning purple," said one.
The restraint continued, however.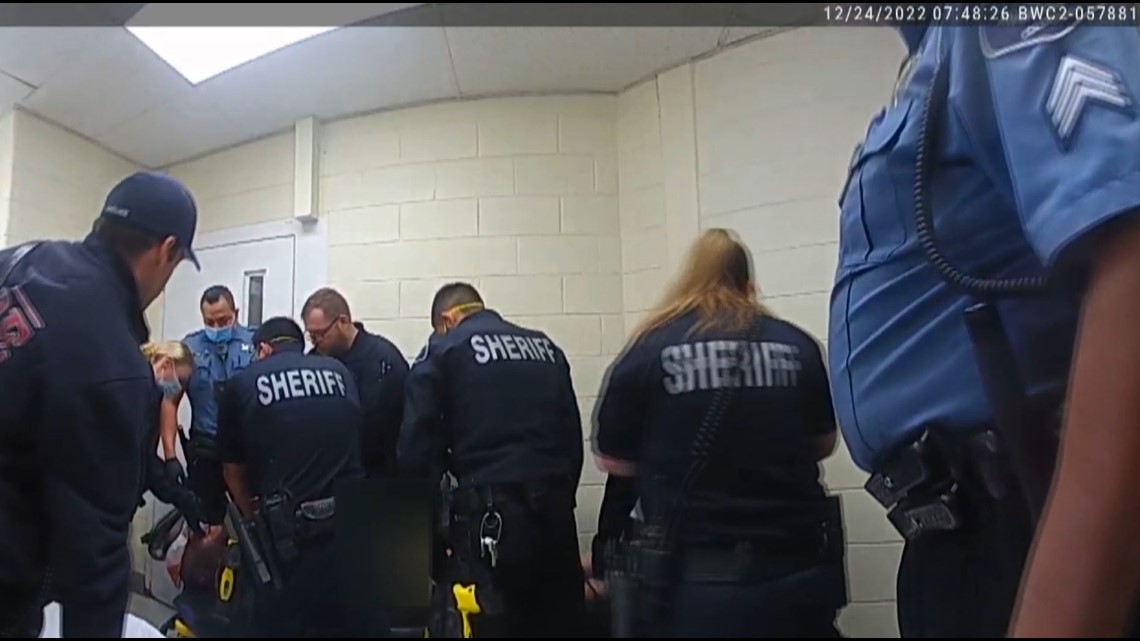 Sixteen minutes into the restraint, right as paramedics walked into the medical bay, Roybal stopped breathing.
"Wake up Roybal," said someone.
"Turn him around," said another.
Narcan was used. It had no effect.
CPR started. An ambulance then took him away. Roybal was eventually declared dead at a nearby hospital.
Gary Raney is a former Ada County, Idaho, sheriff who currently does consulting with law enforcement agencies in dozens of states. He called what happened to Roybal a textbook example of what not to do.
"It's exactly that," he said. "These are exactly the movies we show to teach officers what not to do."
"The likelihood is very significant that had they placed him on his back and raised him up … that we would not be having this conversation today, and he would be alive," he added.
Roybal's brother, Adam Hernandez, is livid.
"He was treated like a pig on a farm," Hernandez said.
"Arthur was my sticker"
:
Brother describes chaotic childhood
Adam Hernandez grew up looking after his younger brother Arthur.
"Arthur was my sticker. We hung around. He followed me everywhere," he said.
The two had a chaotic home life that impacted Arthur early.
"Arthur had a hard time at school with listening. He had a hard time pretty much doing anything," Hernandez said.

By 13, Arthur's mother had had enough.
"Arthur started going in and out of group homes," he said.
Not long after, Arthur started getting in trouble with the law. It was a problem that would end up staying with him his entire life.
"He couldn't get out of jail," Hernandez said.
At this point, Arthur was routinely having conversations with people who weren't there.
"I think he was pretty sick," Hernandez said.
Arthur had demons. Literal to him. Figurative to his family. The morning Roybal was extracted from his cell in Adams County, Hernandez believes he was talking to those demons once again.
"You've heard that before?" I asked.
It was a recent change to state law that made the body camera video available so quickly. When Hernandez filed a complaint with the Adams County Sheriff's Office earlier last month, it set into motion provisions of the law that require a public release within 21 days of the complaint.
9NEWS officially asked for the video weeks ago. It arrived this week. At that point, Hernandez had yet to see it. I asked him whether he wanted to watch the video, and he told me he did.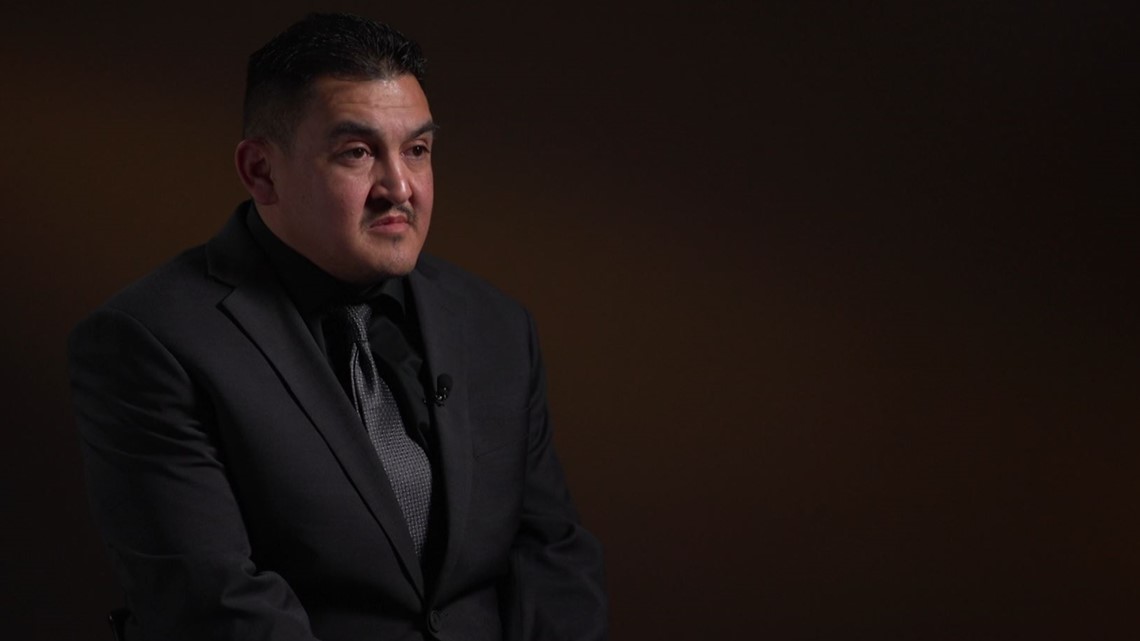 On Monday, just a few hours after receiving the video, we watched it together at 9NEWS. His older brother, currently living out-of-state, watched the video via a web camera.
"I'm thankful you showed me the body camera," Hernandez said.
"To know that I need to fight for my brother," he replied.
It's a fight that's just beginning.
"Due to pending litigation over the case we are unable to comment at this time," wrote Adam Sherman, spokesperson for the Adams County Sheriff's Office.
"Get him off his stomach"
:
"They absolutely should know this"
In 2020, 9NEWS aired the first of what would become a multi-year investigation looking into the dangers of prone restraint.
To date, the investigation has identified more than 130 people who have died while handcuffed and prone since 2010. There are likely many more, but the investigation has been cited nationally as a first-of-its-kind attempt to quantify the true extent of the problem.
Watch the full PRONE investigation below.
The investigation identified a 1995 bulletin from the U.S. Department of Justice that warned law enforcement about prolonged prone restraint. "As soon as the suspect is handcuffed, get him off his stomach," it read.
"To minimize the risk of sudden in-custody death," it said.
Roybal's death will become the 134th death on our list.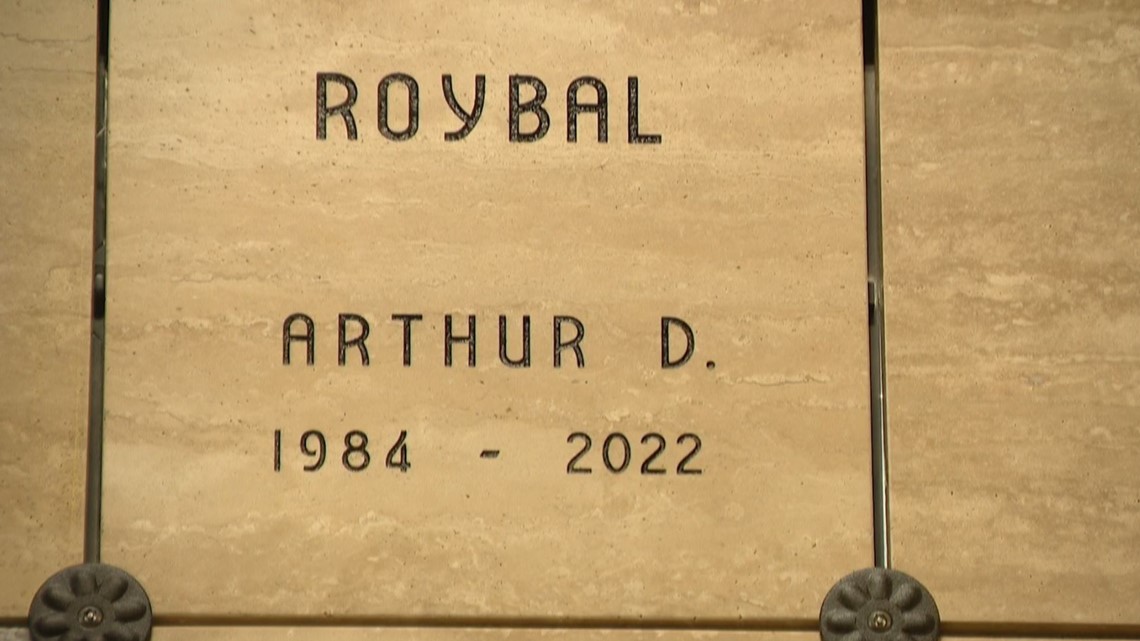 Stoughton, the cop-turned-law professor said any additional death is inexcusable. Police trainers routinely warn cadets of the dangers of prone restraint. EMS crews are repeatedly told and reminded in written policy not to strap anyone to a gurney facedown.
"This is not some arcane, esoteric piece of police trivia," Stoughton said. "This is day-to-day police work."
After watching the body camera video of Roybal's death, Stoughton said he wondered why not one of the deputies spoke up.
"They absolutely should know this," he said.
9NEWS asked for Adams County's policy on prone restraint in mid-January. We have yet to receive any written policy.