Blame: Was the death of Jill Wells an accident or murder?
ON MARCH 28, 2001, JILL WELLS WAS SHOT IN THE HEAD ON A REMOTE RANCH IN COLORADO'S EASTERN PLAINS. JILL'S HUSBAND SAID THEIR 6-YEAR-OLD SON ACCIDENTALLY PULLED THE TRIGGER -- BUT 9WANTS TO KNOW WHO IS REALLY TO BLAME?
Chapter one
:
Chapter 1
After the gunshot that killed her sister, after the cursory police investigation that was wrapped up in just a couple of hours, after the first pangs of doubt and suspicion took hold, the dreams came.
The first one appeared just weeks after the shooting.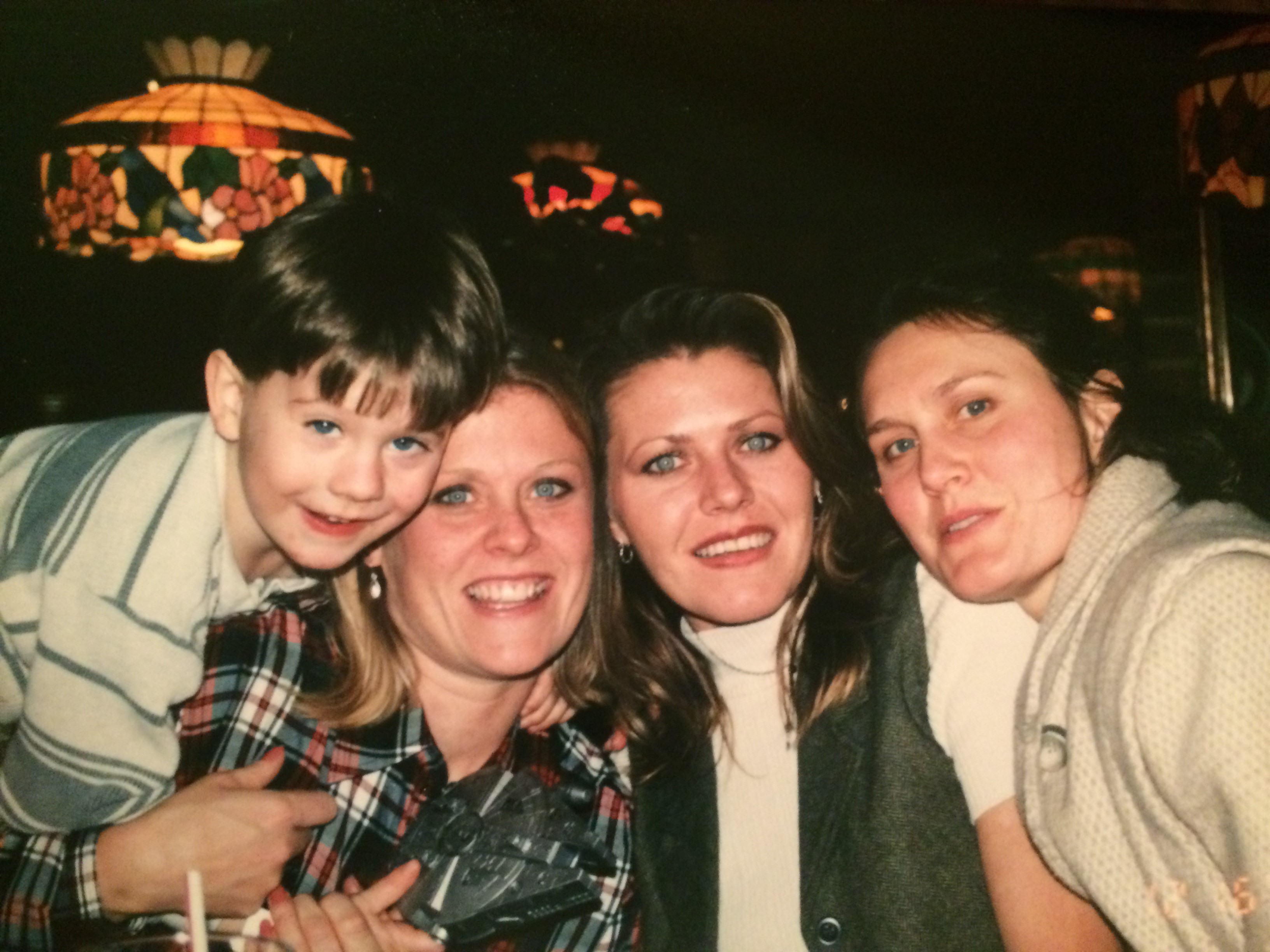 Julie sat on a hard pew in the front row of a Missouri church. Suddenly, there was Jill, standing in front of the congregation in a flowered dress, singing "Amazing Grace." Her voice was angelic, her smile pure joy. It was all so confusing, and Julie sat there with her mouth agape, thinking, "Why are you here?" As Jill's words faded out, Julie jumped from her seat and rushed to her.
"What are you doing here?" Julie asked. "I thought you left me."
Jill reached for Julie's face, gently caressing her cheeks.
"Oh Julie," she said, "I would never leave without saying goodbye."
The sisters embraced, and Julie cried so hard she shuddered — first in the dream, then after she woke, tears stinging her eyes.
The next dream came later, and kept coming.
PHOTOS: Remembering Jill Wells
It unfolded in an upstairs bedroom of the big house in Woodland Park where Jill, 37, a registered nurse at Penrose-St. Francis hospital in Colorado Springs, had lived with her husband and their two young sons. Jill was unpacking a suitcase. And another woman, her sister's college roommate, was living in her home, seemingly taking over her life and her place in the family. They could hear her sister's two sons — including the boy blamed for the shooting — running around in another part of the house, playing with the other woman's daughters, laughing.
Julie's sister began to weep.
"What happened to my life?" Jill asked. "What happened to me? You have to find out what happened to me!"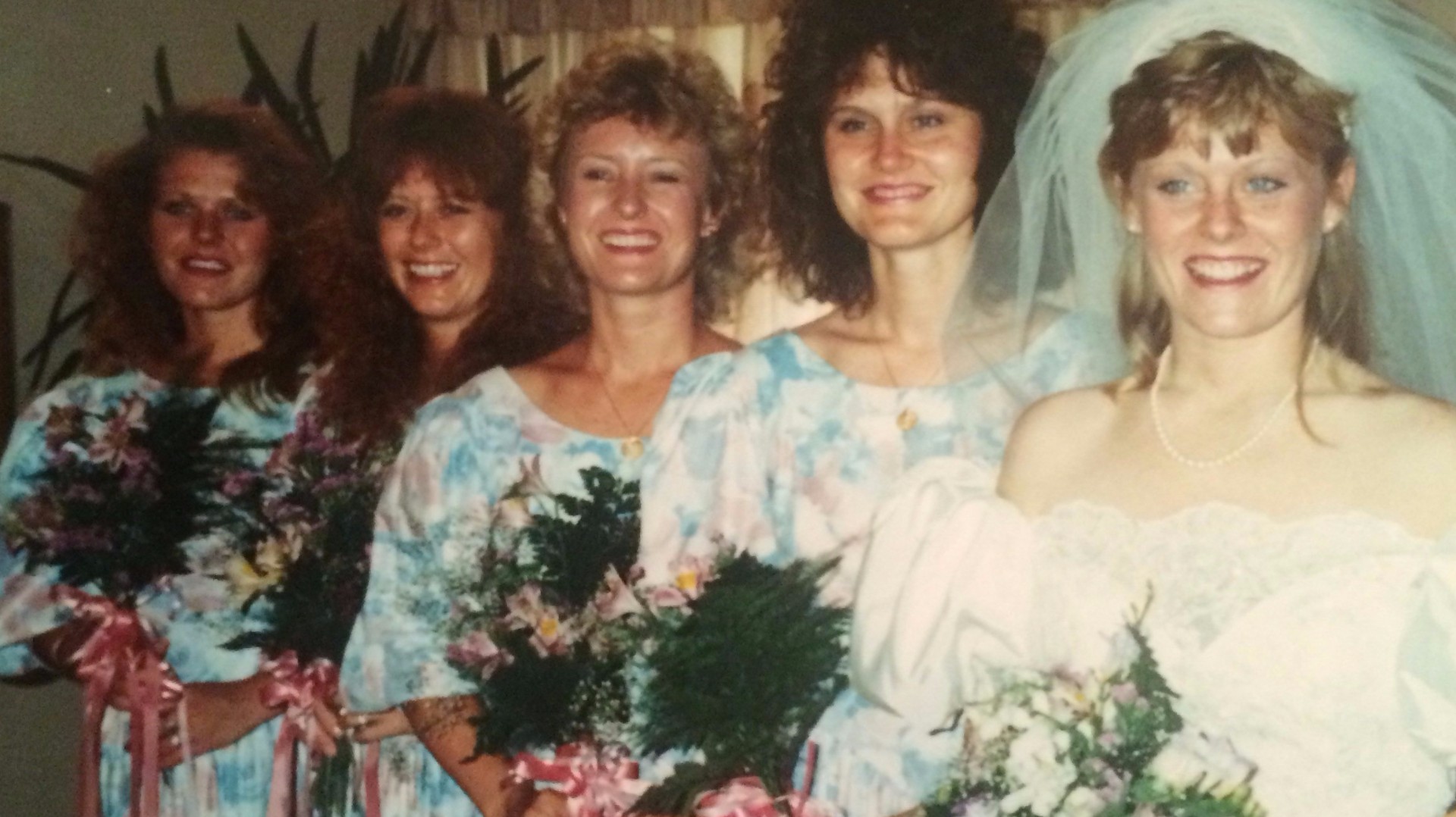 The dreams weren't wrapped in gauzy haze. They were vivid — so real that after awakening Julie's eyes would dart around her bedroom, looking for her sister. Each time, she wanted badly for Jill to be there, her big sister, who taught her to bump a volleyball, who coaxed her always to believe in herself.
Instead, there would be only sorrow. And nagging questions about a shooting that didn't make any sense.
It's been that way ever since March 28, 2001.
That was the day Jill Wells was shot in the head on a remote ranch in the middle of Colorado's eastern plains. The day the responding sheriff accepted with little question the story told by Jill's husband — that their 6-year-old son had accidentally pulled the trigger as the three of them shot at targets stapled to a stack of hay bales. The day that same sheriff effectively closed the case before sundown, deciding not to ask questions that might have exposed the inconsistencies in the story told by Jill's husband, that might have gotten at the marital problems, at the financial troubles, at the rumors of an affair, at the life insurance.
The day the county coroner decided not to have an autopsy performed, not to even ask his own questions.
Halfway between the Front Range and the Kansas state line sits Lincoln County, shaped like a giant backward "L" 72 miles tall and 48 miles wide across the bottom. Only 19 of Colorado's 64 counties have fewer residents.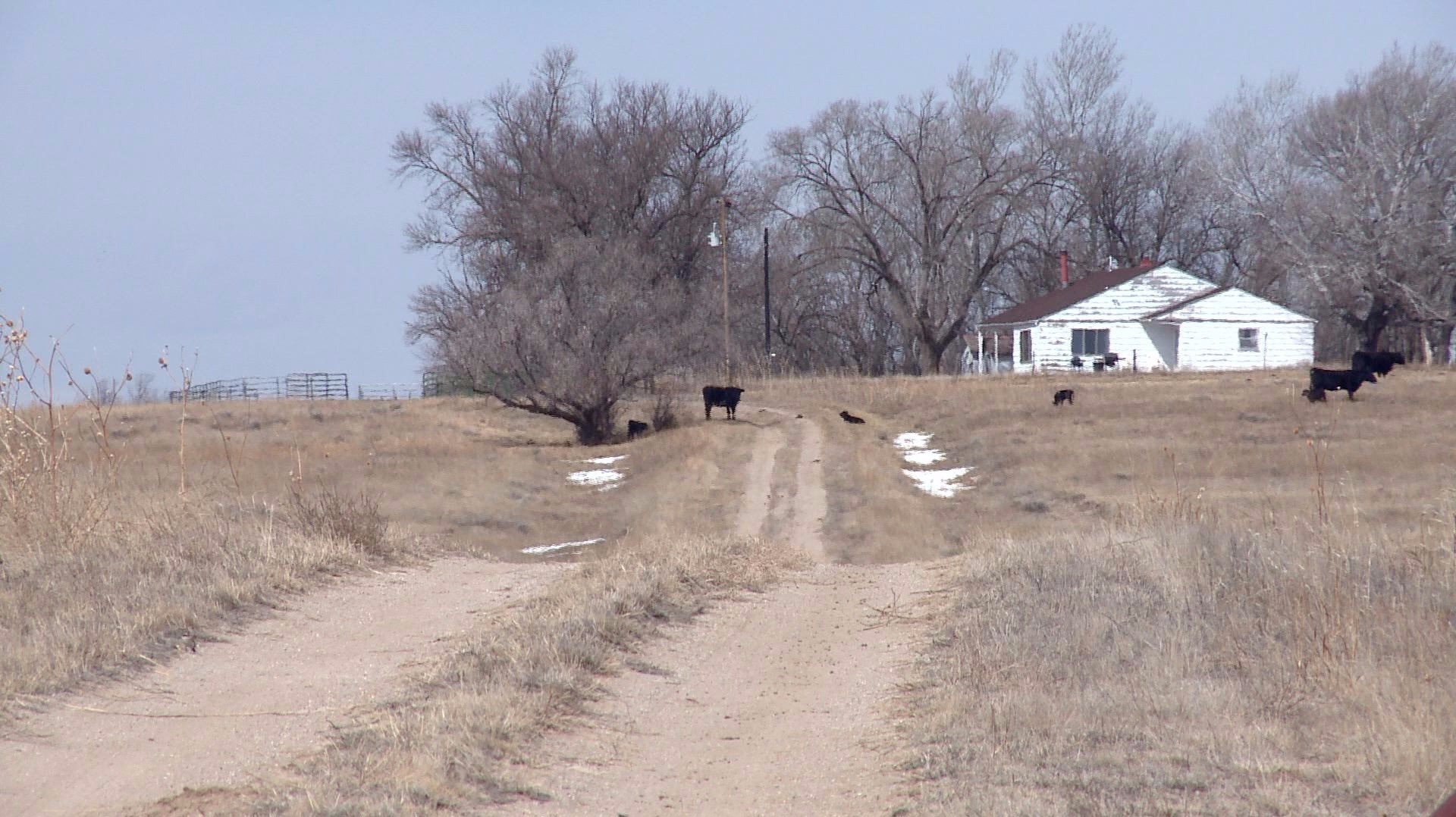 A few hazy clouds streaked the springtime sky on that Wednesday afternoon almost 16 years ago. The temperature in Lincoln County touched 50 — sweatshirt weather. Winter's snows had receded, spring's rains hadn't come. Walking across a farm field kicked up dust.
Traffic along U.S. 287 slowed in Hugo, population 885, passing a sagging downtown whose best days were decades in the past. But it was still the county seat, and south of the highway, across the railroad tracks, sat a complex of modern brick buildings housing county government — the commissioners, the assessor, the courts, the coroner. One wing toward the rear of the building was home to the Lincoln County Sheriff's Office and jail, its nerve center a raised interior room surrounded by smoked one-way windows. Inside, the department's emergency dispatchers work at a radio console, and detention officers have an unobstructed view of inmates.
At precisely 1:48 p.m., the 911 telephone rang. Dispatcher Berta Taylor reached to her left and picked it up.
"Nine-one-one Lincoln County," she said.
"Yes ma'am," the man on the line said, "can you please help me?"
"What's wrong?" Taylor asked.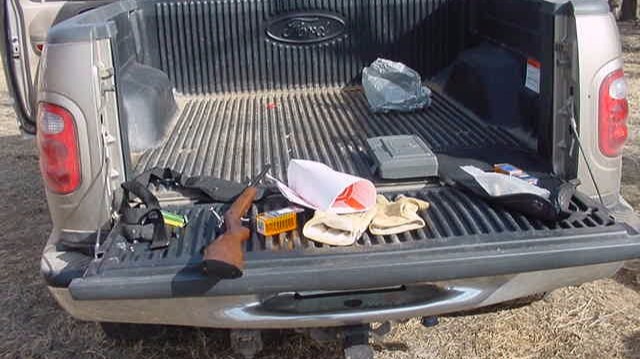 His next words were garbled. Then Taylor heard, "... just accidentally shot my wife."
Taylor stiffened, and her voice picked up speed.
"Oh now hang on — hang on here with me, OK?"
"Just do something," the man said. "Could you send some help for me? I got two little boys in the house. Please."
"OK," Taylor said, her voice taut. "I will help you, but you hang on. Can you hang on with me?"
Taylor clamped her hand over the phone and summoned Alan Yowell, the county's undersheriff, who was in his office down the stairs. Then she turned her attention back to the call.
"Is, is she still alive, sir?" Taylor asked.
"I don't know," the man said, pleading but not hysterical. "I just grabbed my son and ran in the house."
"Okay, now just a minute," Taylor said. "I'm going to let you talk to an officer and we're going to get you help."
"Please hurry," the man said again.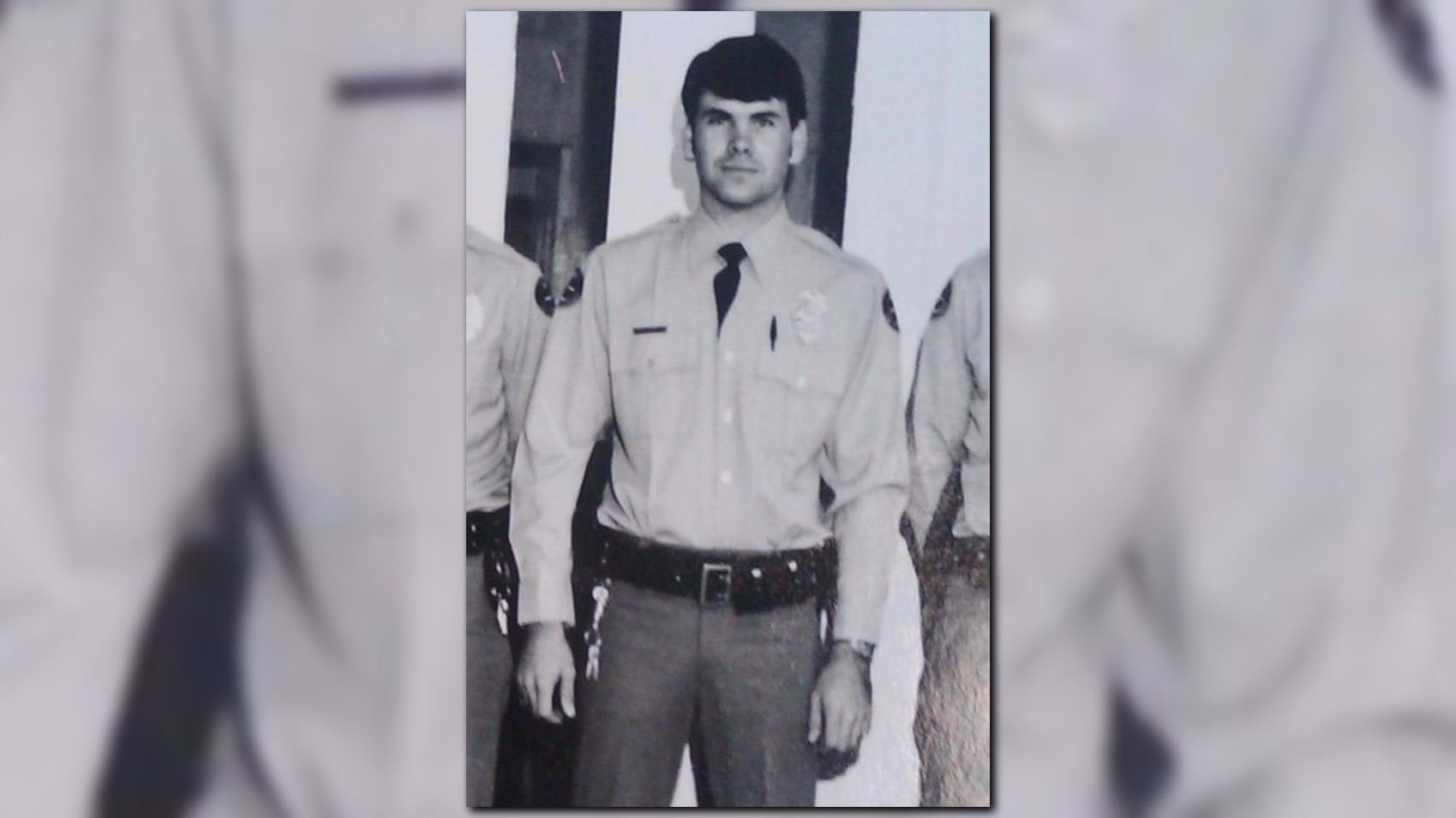 Over the next 35 seconds, Taylor worked to keep him on the phone, learned that his name was Mike Wells, confirmed the address of the ranch he was calling from — located along County Road 24, nearly 30 miles away, not far from a settlement of modest mobile homes and a highway shed known as Punkin Center.
Undersheriff Yowell rushed into the room and took the phone.
"Tell me what happened," he asked.
"My wife and my son and I were out target shooting. And he turned the gun and it went off and shot her. I don't even know where he hit her. But get somebody down here, please," Wells said.
"OK. OK. We'll be there."
Undersheriff Yowell bounded out of the communications center, looking for his boss and father — longtime Lincoln County Sheriff LeRoy Yowell.
First elected sheriff in 1974, he was in the seventh of what ultimately would be eight four-year terms as the top lawman in a county of roughly 6,000 residents. But for all his time in office he'd handled only two murder cases, both in 1986: the slaying of a ranch hand in a drug deal gone bad, and the killing of a man and his father in a hammer attack carried out by a drifter.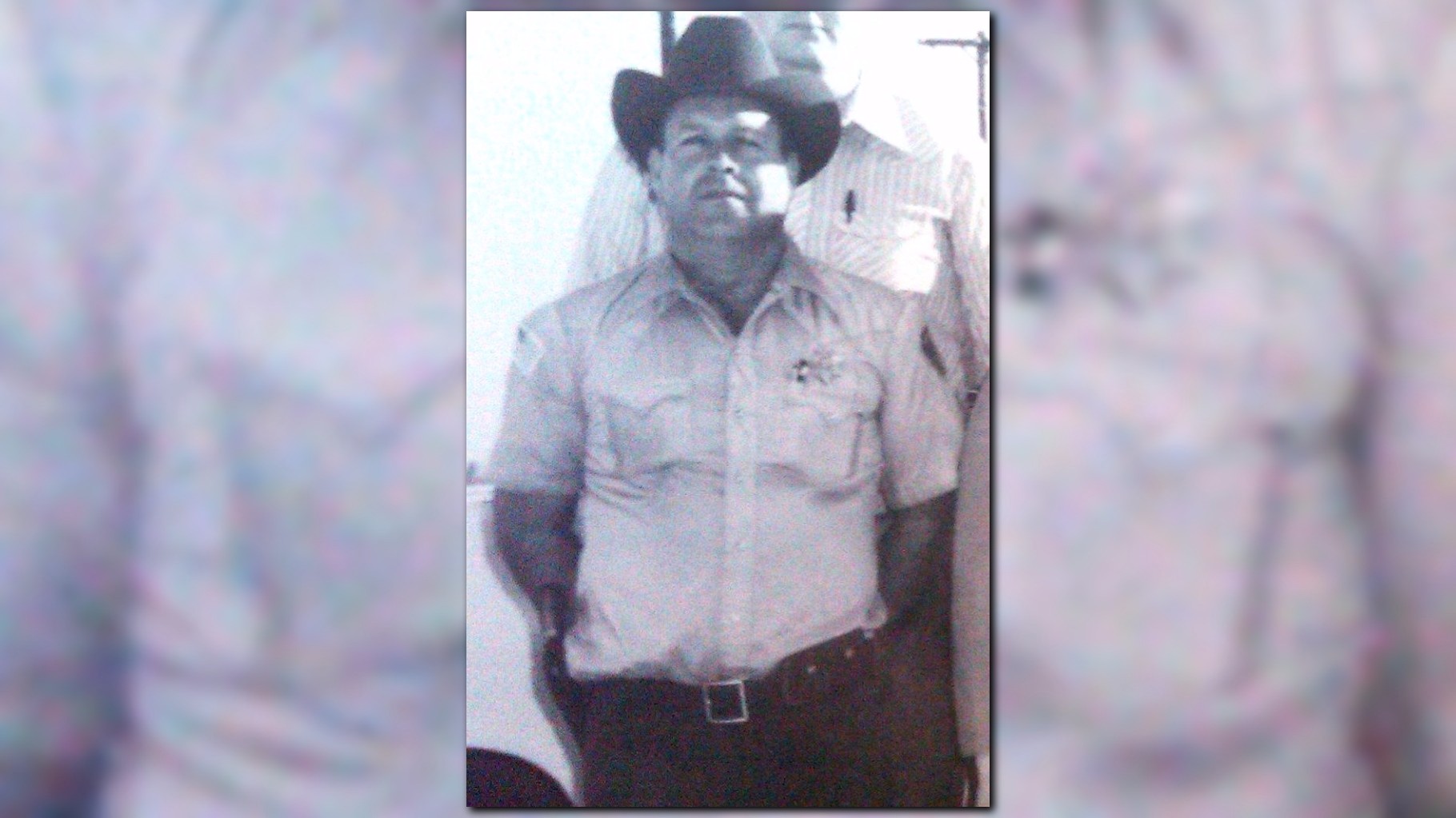 Yowell's three sons had grown up around the office, and two of them had followed him into law enforcement. Alan, the oldest, had already spent more than two decades in the sheriff's office, more than half that time as his father's top assistant. Lynn, the youngest, was in his third year as the police chief in Limon, 15 miles up the highway.
LeRoy Yowell was 60, Alan Yowell 41.
Now LeRoy Yowell was in the passenger seat of the white Ford patrol car. Alan Yowell floored it, heading south on a two-lane road.
The nearest neighbor to the ranch along County Road 24 was more than a mile and a half away across pastureland — twice that by road. Often, the only sounds are the rush of the wind, the hum of a truck's tires on Highway 94 to the south, the thrum of a commercial airliner beginning its descent into Denver.
Key players in the Jill Wells case
Alan Yowell reached Highway 94 and sped west. At that moment, an ambulance approached from the other direction, emergency medical technicians Patrick Leonard and Michelle Leonard, his sister-in-law, on board. They pulled in behind the patrol car.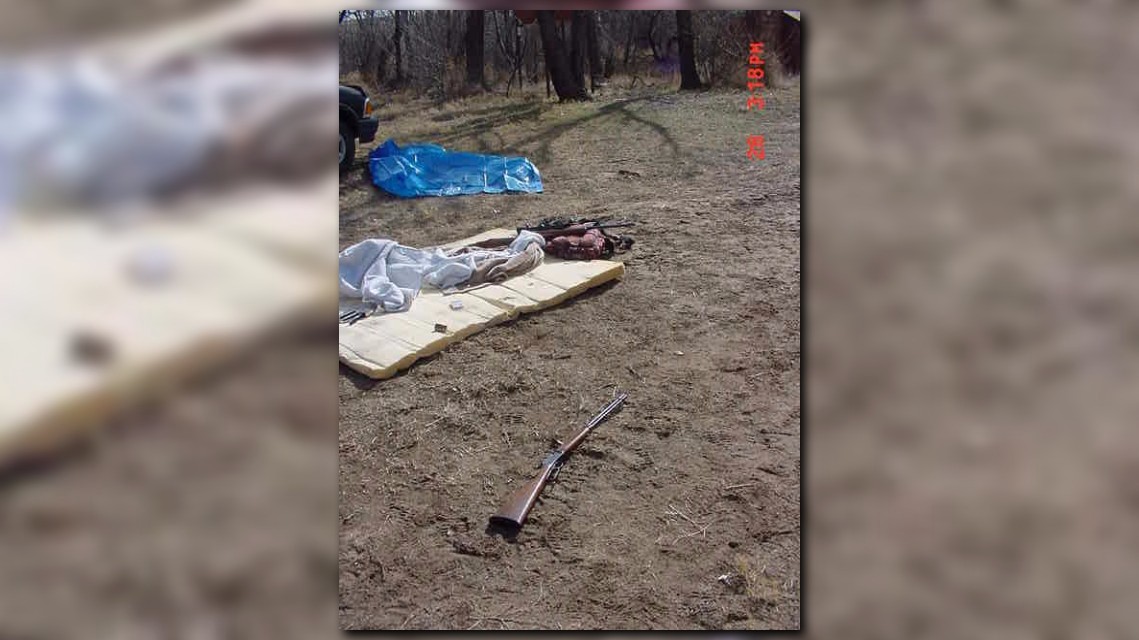 By the time the undersheriff wheeled the Ford off the county road, bounced over a cattle gate, and headed up the long, straight driveway toward the ranch house, more than 20 minutes had passed since Mike Wells had called 911. At the top of a gently rising hill, they reached a white clapboard house amid a clump of trees surrounded by open prairie. Mike and several buddies had rented it for years, using it as a hunting retreat and weekend getaway.
Mike rushed toward the approaching patrol car and ambulance, waving them in the direction of a clearing among the trees north of the house.
Jill Wells lay sprawled on her belly on an old foam mattress, a rifle in her hands as though she was about to fire at a paper target stapled to a hay bale 50 feet away. Blood caked the right side of her head from a wound just above her ear.
Jill Evenson was born in Sioux Falls, S.D., the fifth child and fourth daughter of the Rev. Walter Evenson, a Lutheran minister, and his wife, Joyce, an elementary school teacher. She spent much of her childhood in the small Missouri town of Stover, a little more than an hour southwest of Columbia, where her father was the preacher at a country church.
Her teen-age years in Stover — population 1,000 — were dominated by church and school.
It was there that she first met Mike Wells, a star on the Stover High basketball and baseball teams.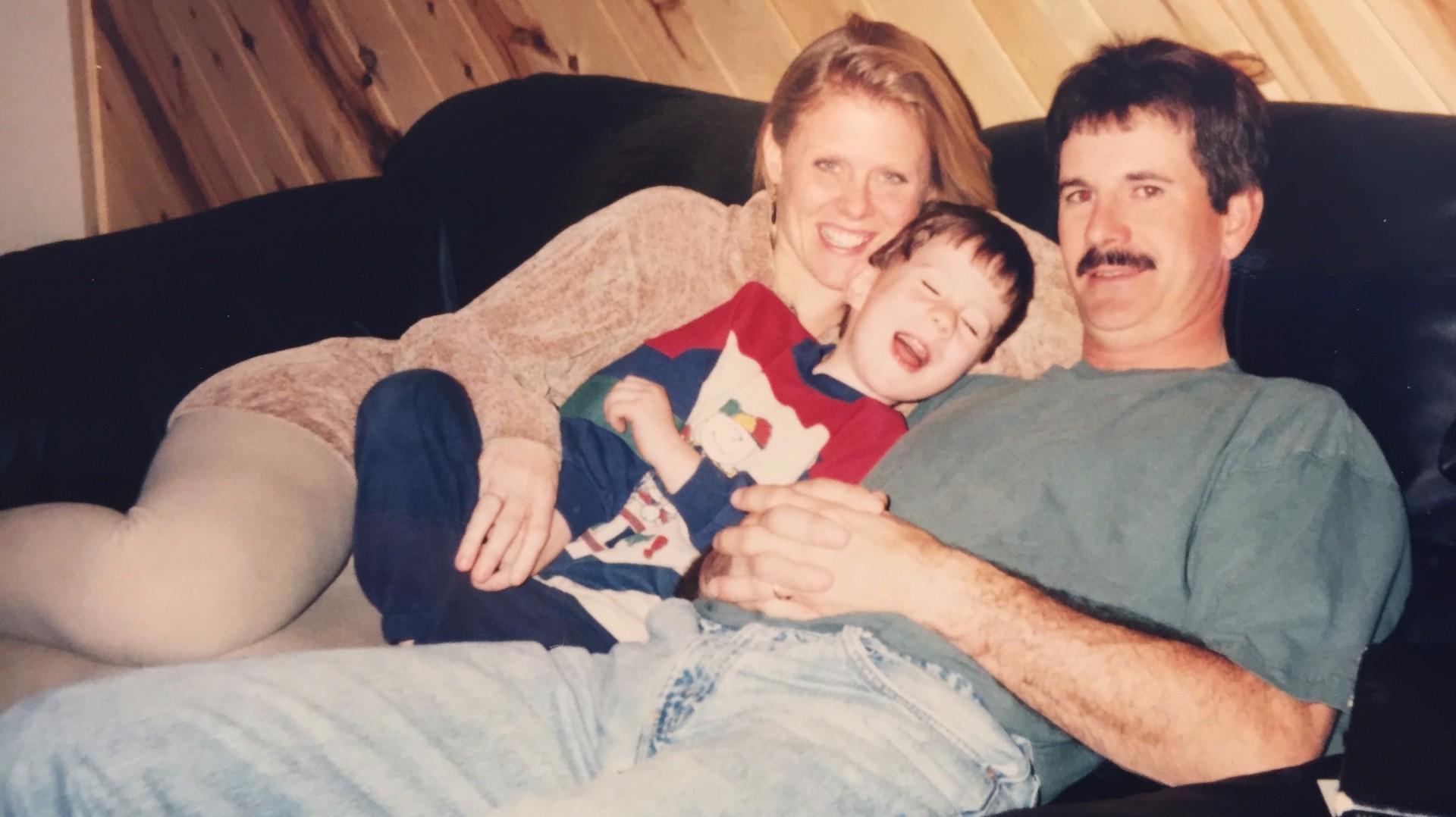 They dated for a time, but after graduation it was obvious they were heading in different directions.
Jill enrolled at Dana College in Blair, Neb., and later transferred to the University of Missouri in Columbia, where she earned a nursing degree. She came to Colorado Springs in 1987, taking a job at the hospital.
By then, Mike Wells had married and soon he and his wife had a daughter and then — less than 15 months later — a son. But the marriage was shaky, and before the new baby was walking his wife had filed for divorce. A judge formally ended the marriage during a March 28, 1989, court hearing. Mike didn't show, and his ex-wife was awarded custody of their kids. He was granted visitation and ordered to pay $200 a month in child support and half the medical expenses.
Around that time, he moved to Colorado, where he rekindled his relationship with Jill.
They married July 20, 1991. And from the outside, their life appeared to be a happy one. Jill continued her work as a nurse and immersed herself in her church. Mike opened his own construction business.
He joined some buddies in renting the ranch near Punkin Center, and he went on hunts in places like Alaska. He earned his pilot's license. He built an impressive home in Woodland Park and decorated it with the trophies of his many kills.
There was no questioning Mike's skills in the backcountry — his friend Mark Horvat, one of the partners in the ranch rental, considered him one of the best outdoorsmen and hunters he'd ever been around. That carried additional weight because Horvat was more than 15 years older than Mike.
But Mike also had a reckless streak, crashing snowmobiles and even somehow avoiding disaster after flying a Cessna directly into a power line in Lincoln County. Somehow, the wire snapped and the plane stayed in the air.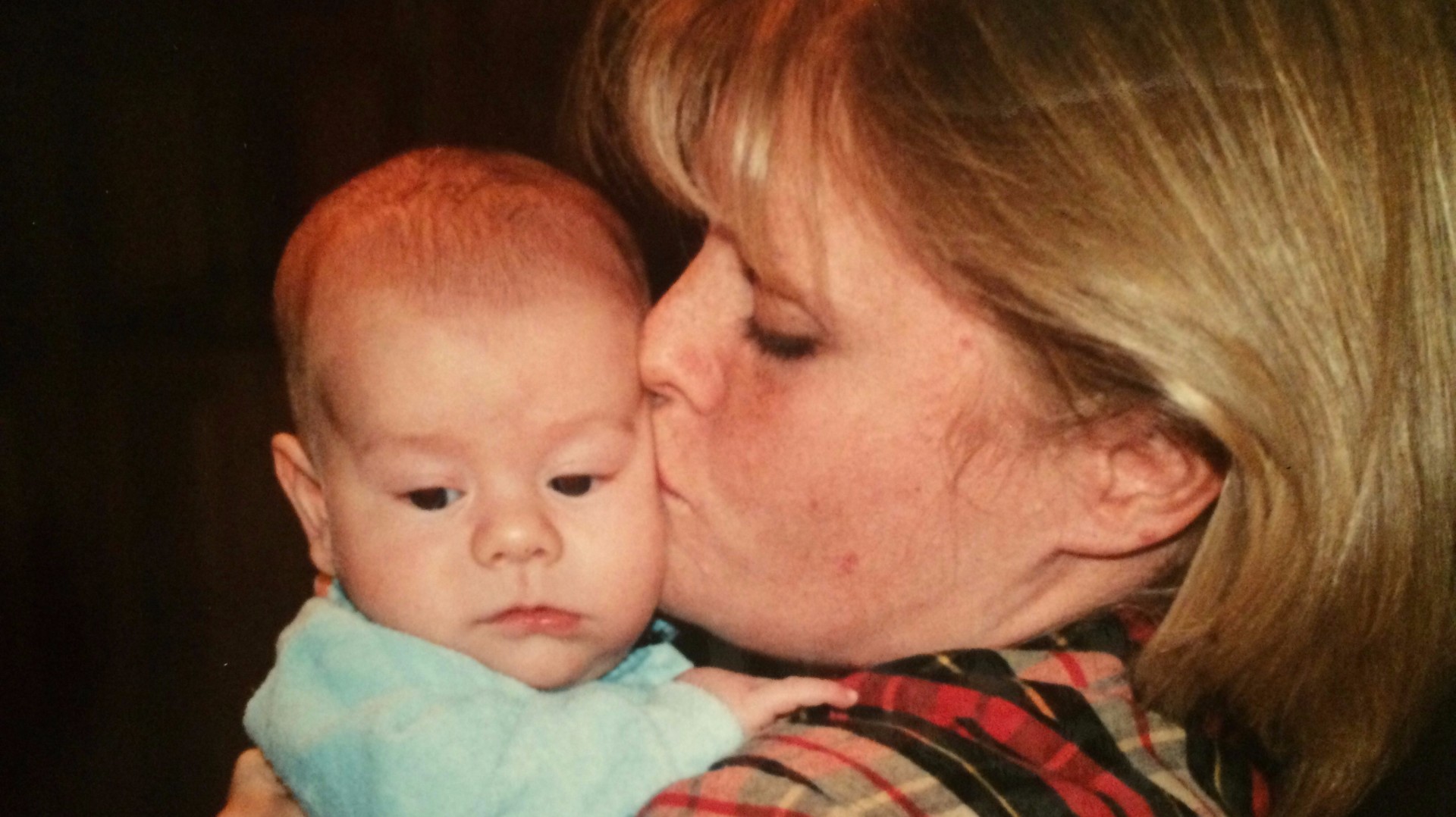 Tanner came along in 1994.
Not long after that, Jill asked for time off work so she could stay home with the baby while he was ill. A hospital administrator told her that wasn't possible, and when Jill went to the human resources office to complain she met a fellow nurse named Kathy Parham.
They hit it off immediately, and Kathy quickly became Jill's closest friend at work. They walked on their lunch breaks whenever they could, Jill rushing down from her work station on the hospital's 11th floor to Kathy's office, where she kept a comfortable pair of sneakers that she'd slip into just before they headed out. They formed a small prayer group with a colleague.
Jill's immersion in her faith continued away from work, as well. She sang in a Christian trio known as Jacob's Well, and grew extremely close to Terri Willoughby, a friend she attended Bible study with every Wednesday. Often, they'd have lunch afterward, and in between they'd talk on the phone three or four times a week.
But despite the two beautiful boys, the impressive house, the construction business, there were problems in the marriage.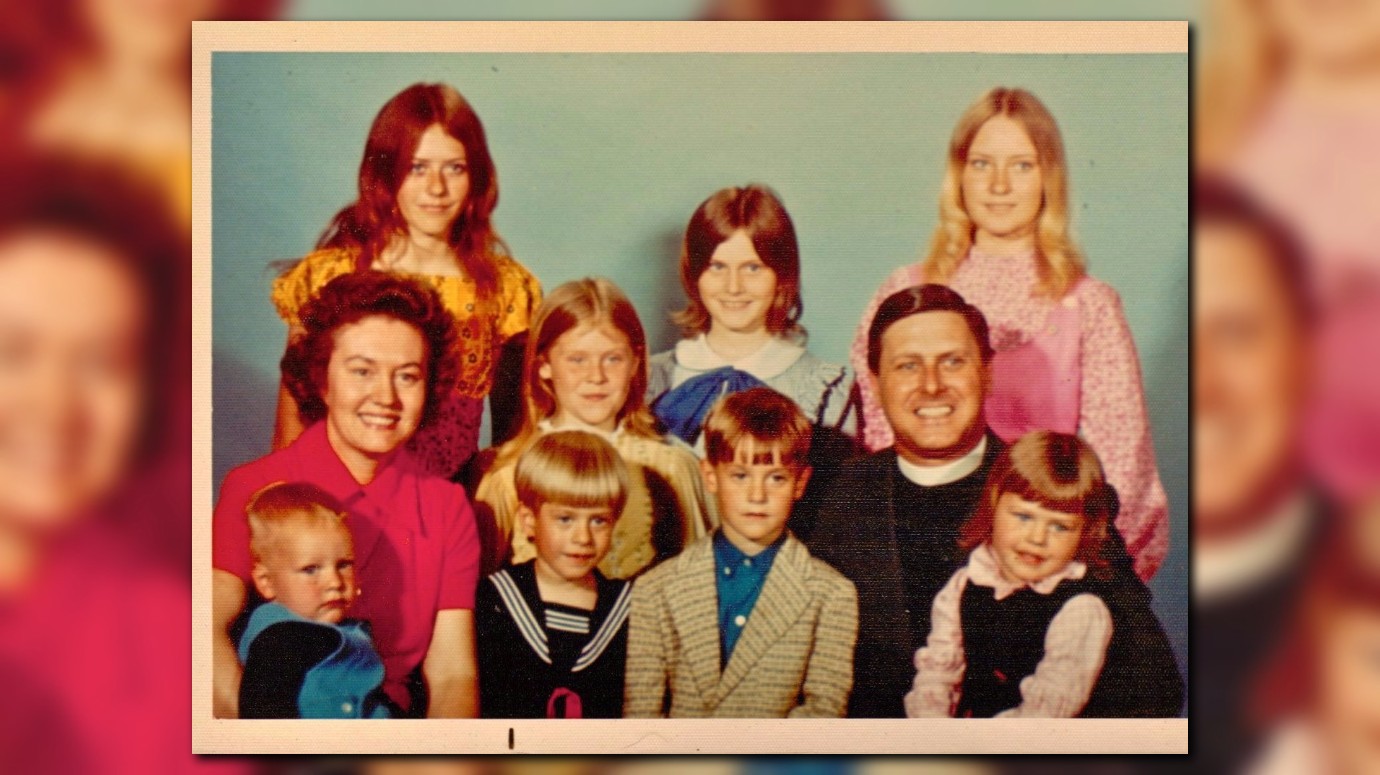 Jill confided to her mother that she and Mike had tax problems. She confided to close friends that her wages were being garnished to pay Mike's child support in Missouri. She told her friends Kathy Parham and Terri Willoughby that what she really wanted to was quit her job and stay at home with her boys but that she couldn't because of their financial pressures. She shared her frustrations with Mike — that he was often not present, emotionally or physically.
Eventually, she confided to those same friends that she had suspected that Mike was having an affair with a close friend of hers — a woman she'd known since college. Jill confronted them both, and they denied it.
"I choose to believe them," Jill told Terri Willoughby.
And then, in early 2001, she confided something else to Kathy and to another work colleague: Mike wanted her to buy more life insurance.
Though it seemed futile, Undersheriff Yowell and the EMTs felt Jill for a pulse. Nothing. They cut her blood-soaked sweatshirt up the back to check more thoroughly for injuries, then rolled her slightly to get a better look, locating an entrance wound just above her right ear. It was hopeless, and they rolled her back onto her stomach — to the position she was in when they found her — and stepped back.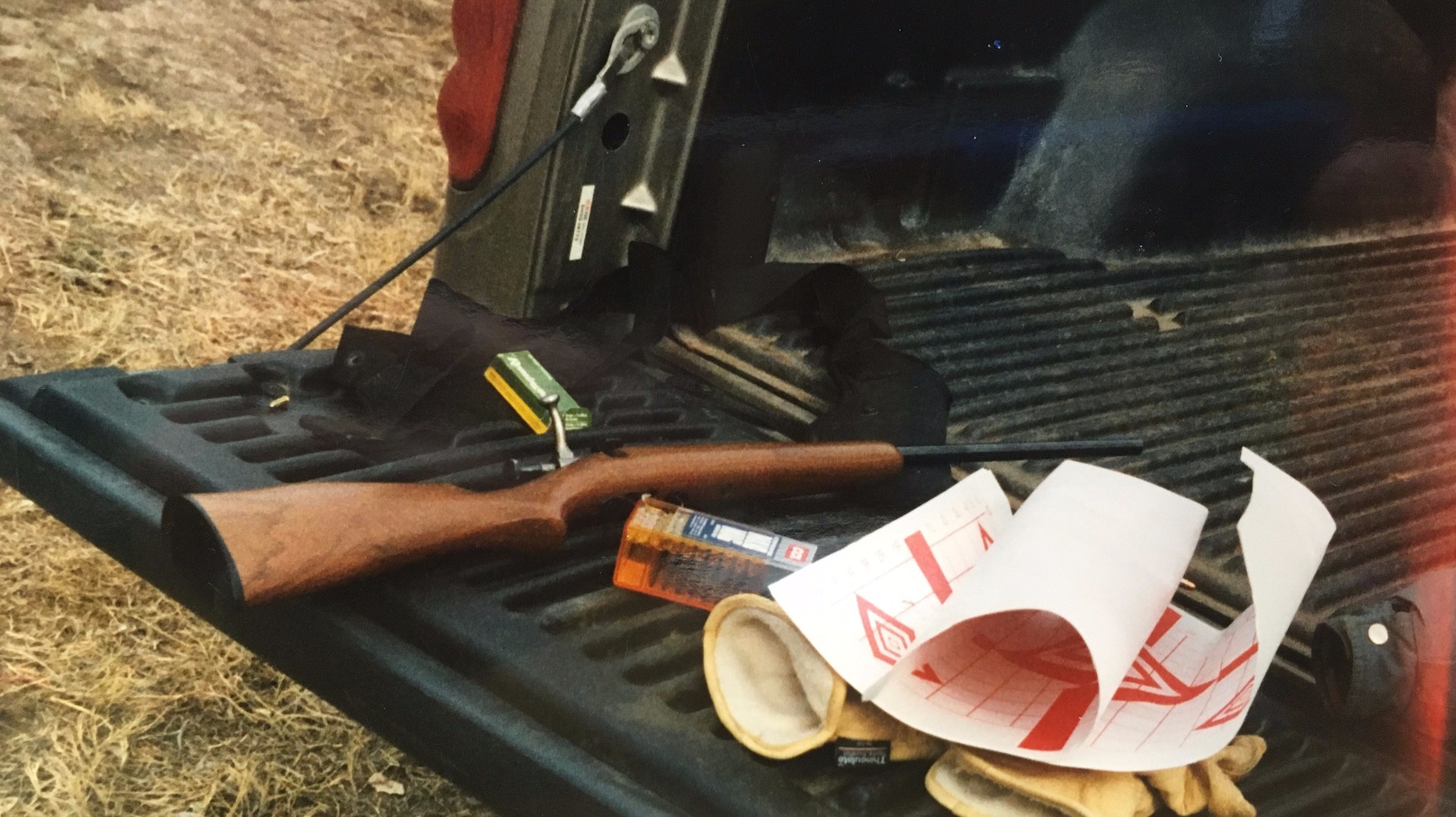 Rural Colorado is a patchwork of small fire departments and ambulance services, many of them relying on volunteers. When a 911 call goes out, it's not unusual for a handful of people to respond in a fire truck or an ambulance — and for others to race to the scene from wherever they are in their own vehicles.
Michelle Leonard's husband, Carlos, the Fire Chief in Karval, was west of Punkin Center when he heard the call over his emergency radio. Bob Webb, a firefighter, pulled up with his wife, Connie, an EMT and victim's advocate.
Michelle Leonard and Patrick Leonard went to Mike Wells, who was away from Jill's body, gagging and spitting up.
Michelle would always remember two things. It seemed obvious to her that he hadn't gone to aid his wife after she'd been shot — she appeared to be completely undisturbed, ready to pull the trigger, and she saw no blood on him, no sign that he'd held Jill in her final moments. And though she'd been on a lot of traumatic calls, she'd never seen anyone at any of those scenes who acted the way he did.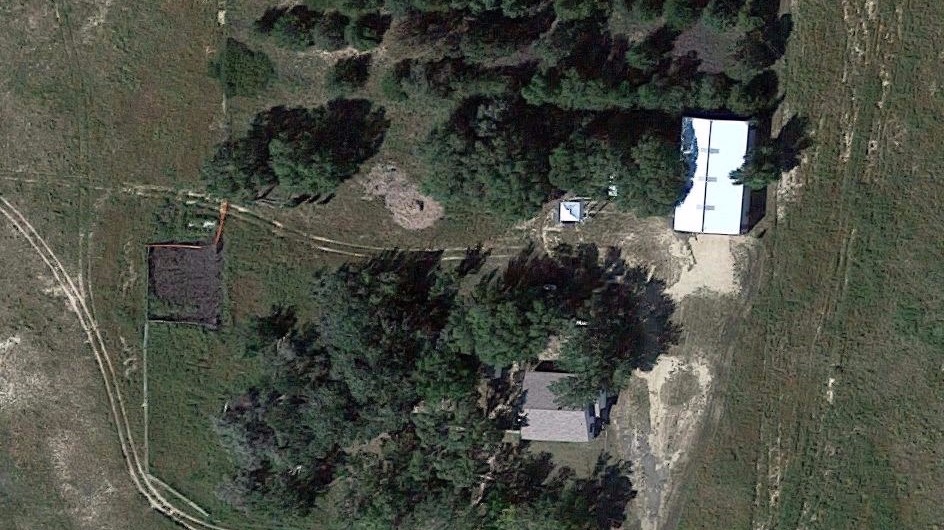 One of the Yowells got on the radio to the sheriff's office in Hugo and requested that victim's advocate Juliet Lundy respond — and to bring the department's camera. No one had thought to bring one.
Dispatchers also called for the Lincoln County coroner, Don Bender, and on-call district attorney, William Sylvester.
Someone suggested that they go in the house and talk to the boys, and Mike Wells flinched and said, "Wait — don't say anything. They don't know what's happened yet."
Patrick Leonard would never forget that moment.
Mark Horvat had settled into a soft chair in the Cinemark 16 theater on Powers Boulevard in Colorado Springs, next to his grandson, for the 2 p.m. showing of Crouching Tiger, Hidden Dragon. His wife, Diana, and daughter arrived and interrupted them with stunning news: Mike Wells had called, Jill was gone, and he needed Mark to come out to the ranch.
Horvat and his wife left the theater and drove toward Lincoln County.
As Sheriff Yowell and Undersheriff Yowell surveyed the scene, they examined the rifle in Jill's hands, her finger on the trigger. Roughly 8 feet away from her body, another .22-caliber lever-action rifle lay on the ground, as if it had been dropped there. Flecks of dirt speckled the stock. Yet another rifle lay on the open tailgate of Mike's Ford pickup. And a pistol rested in a box in the truck's bed.
By protocol, Alan Yowell was the lead investigator. He wrote down a half page of cryptic notes, then turned on a small tape recorder and dictated his initial observations.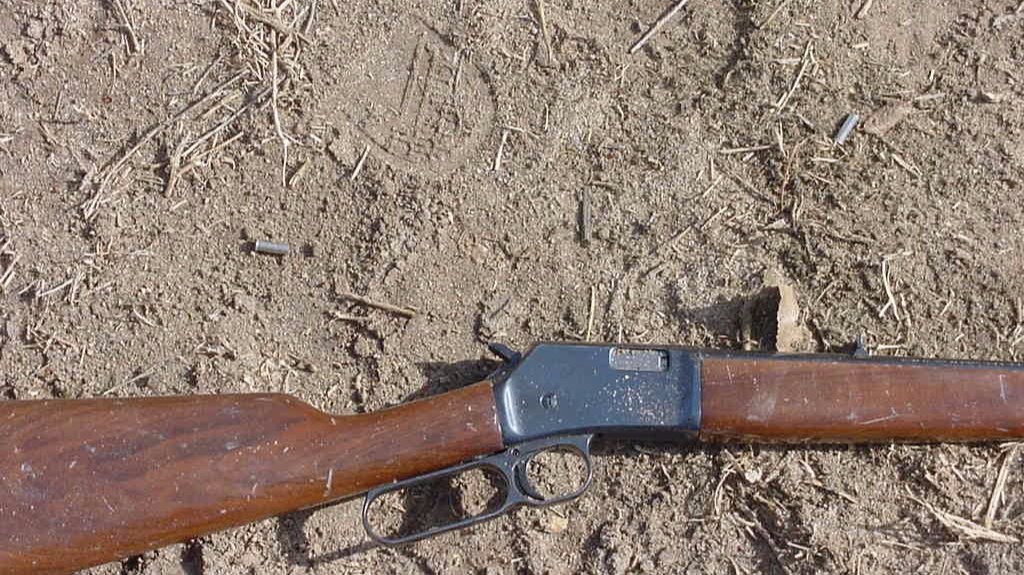 " ... 03/28," he began simply. "Um, received a 911 call from a residence, north of 94 on County Road 24. Spoke with a gentleman on the phone from the office. He stated that his son turned with a gun and it discharged and it struck his wife ... When we arrived she was laying on a piece of Styrofoam in back of the residence. Her left hand and index finger were in the trigger of a rifle with a scope. ... Um, we removed her finger from the trigger of the weapon in case it was loaded and rolled her slightly to take a better look. There was definitely, um, nothing that could be done at that point, and basically at 1411 I pronounced her dead ... Um, the theory at this point without further interviews is that the boy turned ..."
The recorder garbled his next words.
After dictating details about one of the guns, the undersheriff snapped off the recorder. He had talked for two minutes and 38 seconds.
Juliet Lundy arrived. She handed the camera to Undersheriff Yowell — who began snapping photographs of Jill's body — then walked into the house.
Connie Webb, who was a victim's advocate in addition to being an EMT, was with Tanner and Jacob, who were playing and watching television.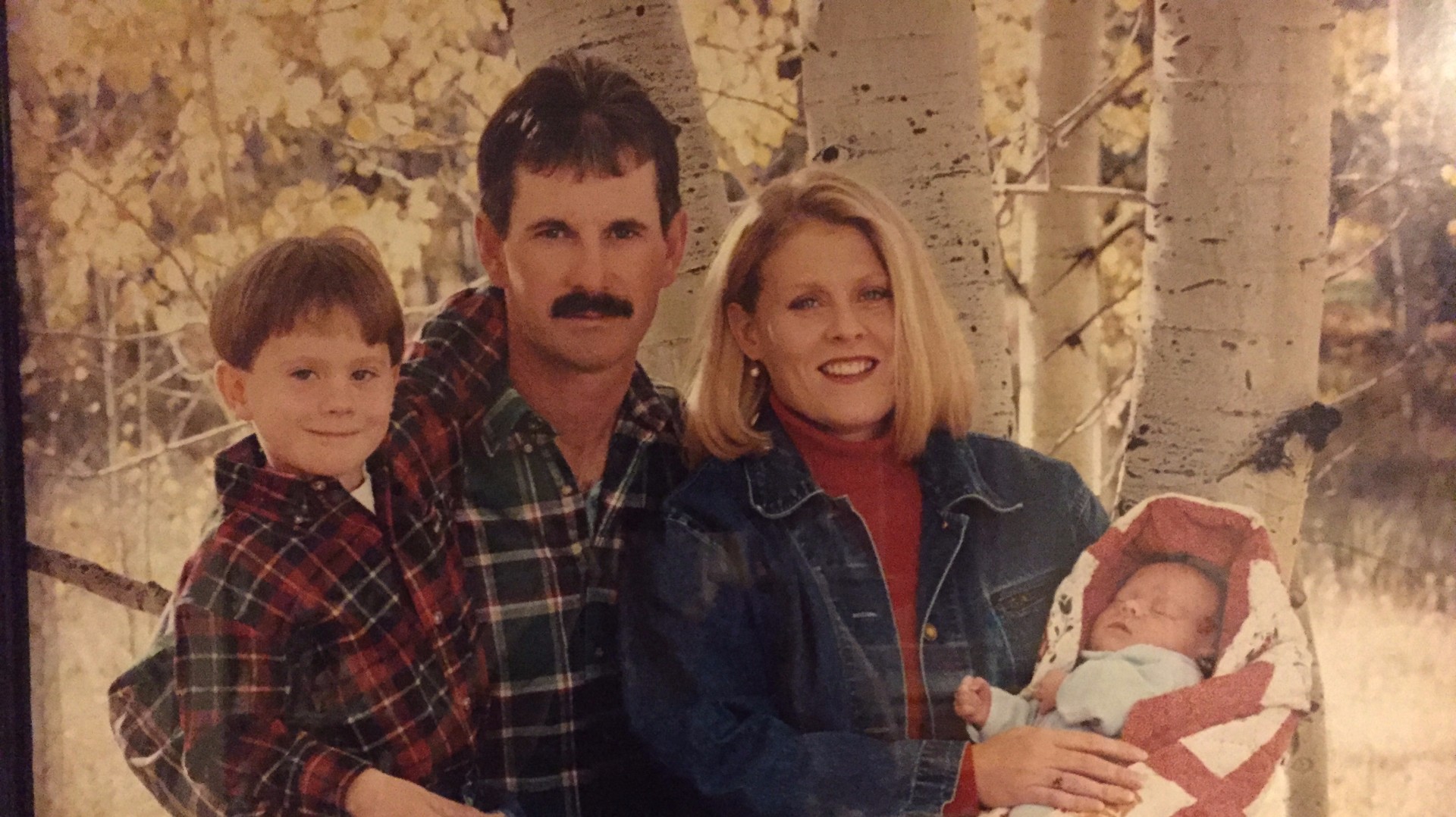 Lundy, who had been a victim's advocate for a little more than three months, sat with Mike. She asked him if there was someone she could call; he told her two friends were already on the way. She tried to explain to him what he could expect — that returning home would be bewildering — and suggested that he take some time before getting rid of anything. The boys, she explained, might one day want something of their mother's, and she urged him to keep her stuff, maybe ask a friend to take care of it or put it in storage.
And then she saw something odd, something that startled her: Mike Wells glared at Tanner.
"Don't look at him like that," she said tersely. "He lost his mother, too."
As she watched Tanner, she wondered why he seemed totally unaffected. She expected questions. What's going on? Where's mom? Who are these people? Why are they here?
A little later, the undersheriff sat down with Mike. He took no notes, and he didn't ask Mike to write out a statement. He turned on his recorder, capturing 55 seconds of broken conversation.
"What went on here?" Undersheriff Yowell asked.
"We were just shooting ... we were shooting," Mike said, sobbing. "I was just watching the line, you know? I went to get his gun to load it, and he was shooting mine. And then ... pull ... came back. He, it's a hard time to lever it, the main lever doesn't close up. It just went — it went off ... I just grabbed him ... went in the house ... and ... I called."
The undersheriff confirmed that Jill was a left-handed shooter, then asked for her birthday. Then Mike said, "and I told him she just bumped her head."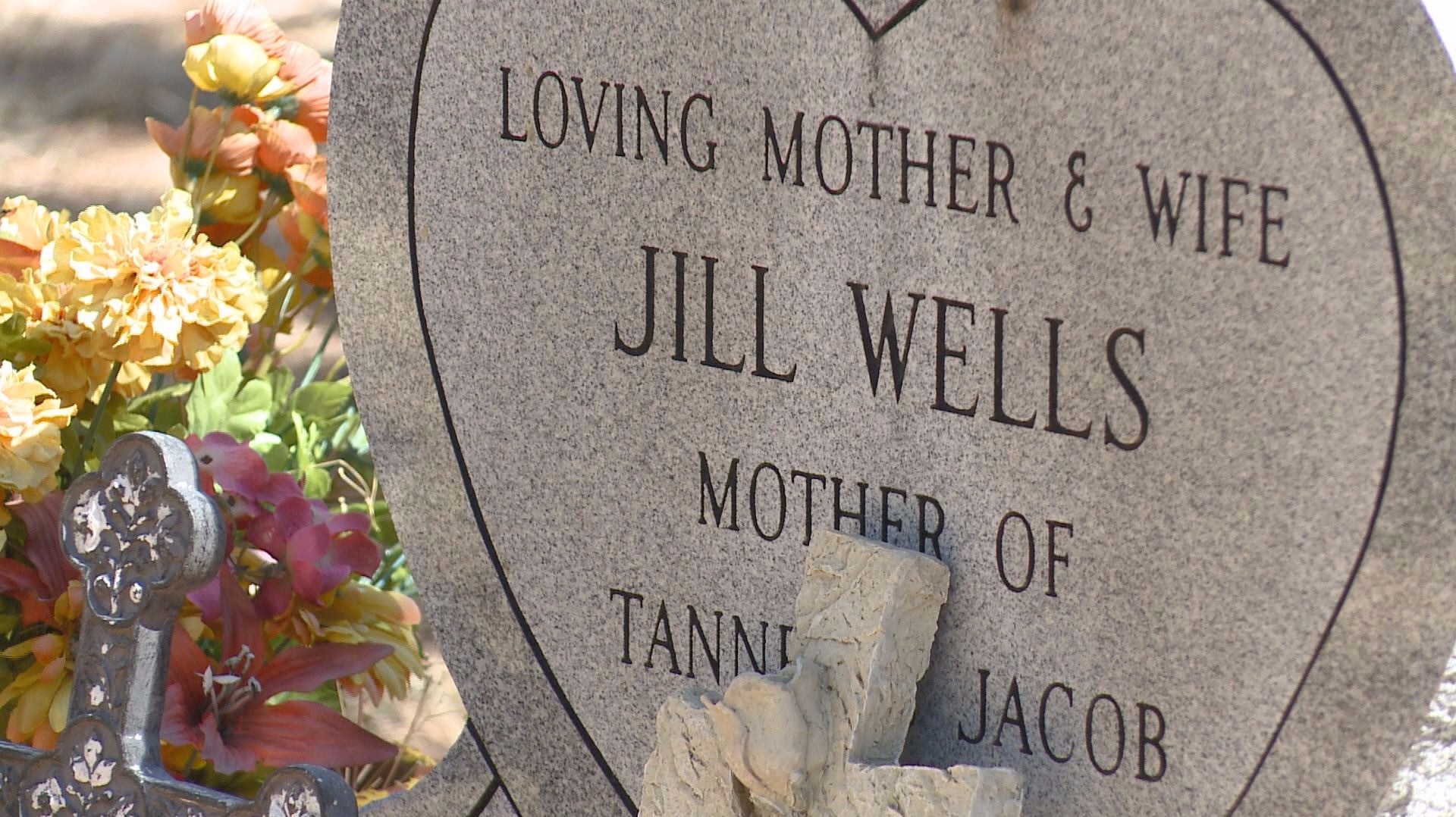 Then came what could have been considered the most important interview — with Tanner.
Again, the undersheriff took no notes. He recorded a little more than a minute and a half of the conversation. It would be clear to the people who later listened to it that Tanner was sitting alongside his father as he talked, a violation of well-established protocol, which would have called for a forensic interview of a child by an expert, conducted away from his family.
"Do you know why I'm down here today?" the undersheriff asked.
Tanner's answer can't be heard — perhaps he nodded his head.
"Okay, why?" the undersheriff asked.
"Because my mom ..." Tanner said.
"And what were you guys doing when your mom bumped her head?" the undersheriff asked.
"Um, shooting," Tanner answered.
A short time later, the undersheriff asked, "From where your mom bumped her head, where were you standing — how far away from her?"
"Um, like two or three steps ..." Tanner said before his voice trailed off.
"Okay. Now was your mom standing up?" the undersheriff asked.
Again, Tanner's answer wasn't captured.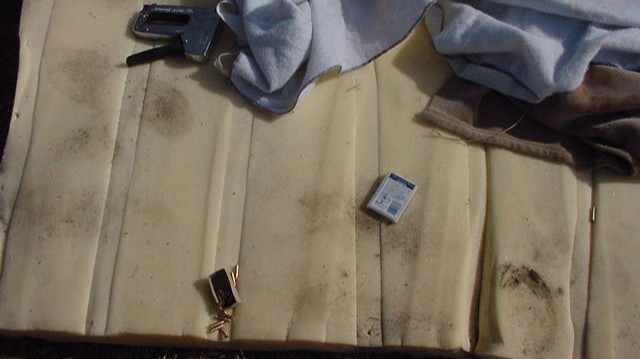 "What was she doing?" the undersheriff asked.
"She was laying down," Tanner said.
"Okay, what kind of gun were you shooting?" the undersheriff asked.
"Um, the rifle," Tanner said.
"What kind of a rifle?" the undersheriff asked.
"Um," Tanner began, and this his voice trailed off.
"What do you mean by ... How do you load it, Tanner?" the undersheriff asked.
"Um," Tanner said, and his voice trailed off again.
"What did you do with that gun?" the undersheriff asked.
"OK," the undersheriff finally asked, "is there anything else that I haven't asked?"
"How many times have you shot that rifle with the lever?" the undersheriff asked.
"A lot of times or just a few times or ...?" the undersheriff asked.
"Kind of a lot," Tanner said.
"Kind of a lot? OK," the undersheriff said, marking the end of the recorded interview.
In Colorado, it is the job of the county coroner to determine how and why someone dies — the "cause" and "manner" of death. The cause can be anything — blunt force trauma, gunshot wound, pulmonary edema. But when it comes to "manner," coroners have only six options under state law. Natural. Accident. Suicide. Homicide. Pending investigation. Undetermined manner.
County coroners have tremendous power, and tremendous responsibilities. They alone can order an autopsy — a forensic dissection of a body that includes careful examination of organs and tissues, testing for drugs and alcohol, microscopic study of cells. In cases where someone has been shot, the bullet can be located and retrieved for comparison to a weapon.
In cases where it's not clear exactly what happened, the conclusions reached during an autopsy can dictate whether there's a police investigation.
And if a coroner mistakenly concludes that a homicide is a suicide, or that a natural death is a murder, it can be difficult — or even impossible — to undo the damage.
Colorado's system of using civilian coroners with few requirements — they have to be high school graduates, U.S. citizens, residents of the county where they serve and cannot have a felony conviction — dates back to the Old West and in many ways has evolved little since statehood was granted in 1876.
It's a system that Massachusetts abandoned in 1877 when it replaced coroners with medical examiners who are doctors.
Colorado, however, remains one of an ever-dwindling number of states that has clung to the past. It is a system of extremes.
In 2001, Dr. Michael Dobersen, Arapahoe County's coroner, oversaw an office with seven employees and an $822,402 budget. He was a forensic pathologist who conducted hundreds of autopsies every year. Denver's Office of the Medical Examiner was even bigger — 22 employees and a $2.4 million budget.
In Teller County, coroner Debbie Smith had a budget of $40,214. She was the office's only employee.
And in Lincoln County, coroner Don Bender operated an office of one with an $18,000 budget – and paid two deputy coroners $50 a call to respond to deaths when he wasn't available. An emergency medical technician, his day job was with the local electric company. He'd been coroner since 1994.
Bob Webb sat in his pickup, whittling on a piece of wood, waiting for Connie to finish up her work so they could leave. He had one thought above all others: The shot that hit Jill was absolutely perfect, in the most horrifying way.
The prosecutor called to the scene, William Sylvester, gave his blessing to Mike Wells' story: That Tanner, who had been firing a child's rifle, had asked to fire his father's "big gun" — the Browning that was found in the dirt a few feet from Jill's body. That Mike had allowed Tanner to fire a single shot, then walked back toward his pickup to get the boy's rifle, which lay on the tailgate. That Mike turned to see Tanner stand and try to cock the big rifle a moment before it went off. That Jill was hit and went limp.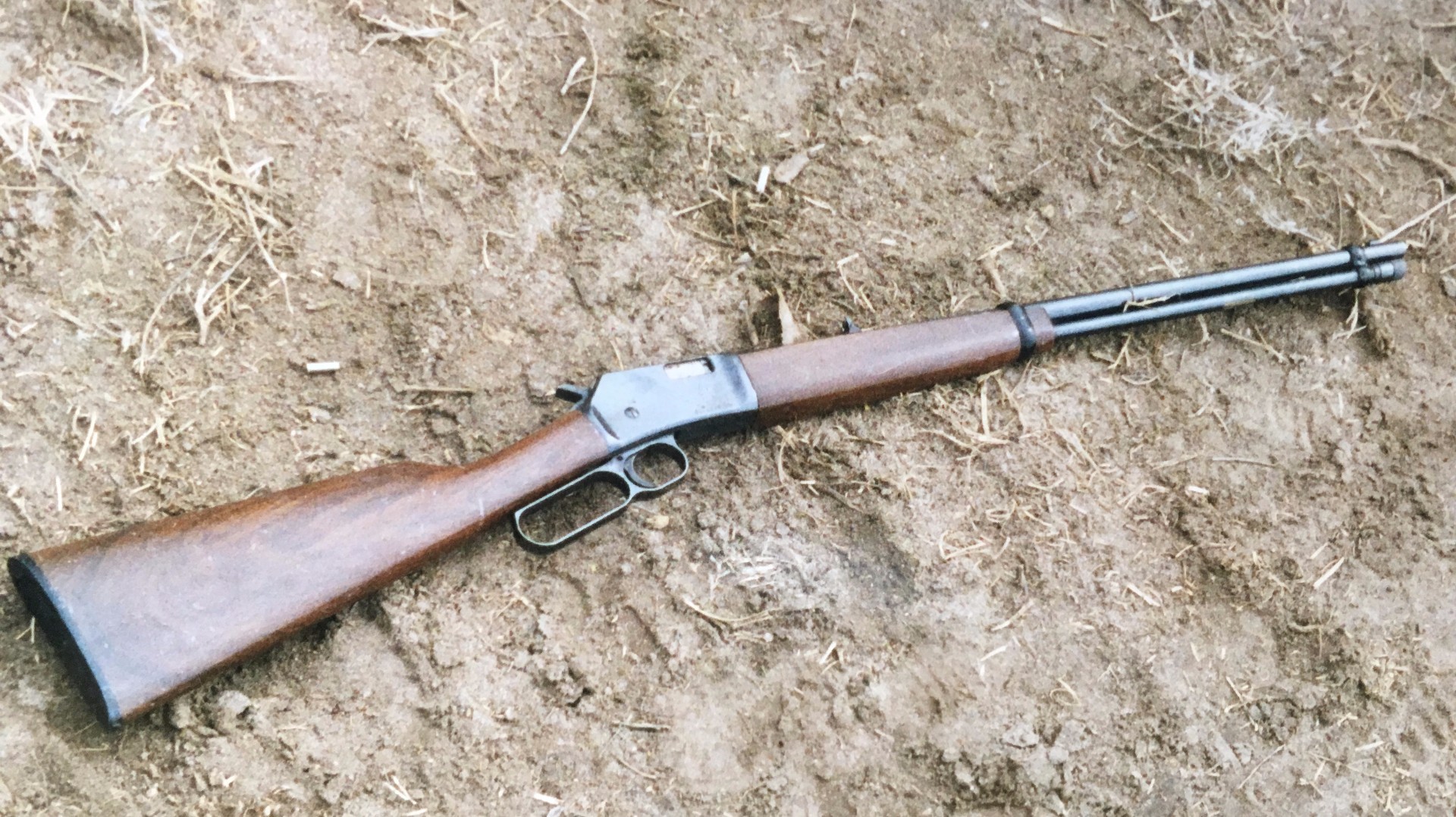 Coroner Bender loaded up Jill's body and drove away, bound for a mortuary. He decided no autopsy was necessary.
The sheriff and the undersheriff confiscated the four guns — potential evidence. They also took Jill's purse. They took no fingerprints, no measurements. They didn't sketch the scene, or arrange for ballistics tests on the guns, or search the house. They didn't talk to Tanner outside his father's presence, and they didn't question Mike Wells in any depth. They took no photographs of Jill's body before anyone touched her.
According to notes the undersheriff jotted on a yellow Post-It note, they left the ranch at 3:58 p.m. The on-scene investigation was over in an hour and 47 minutes.
As everyone dispersed and went their separate ways, Mark Horvat took the wheel of Mike's gold Ford pickup, driving west toward Woodland Park. Mike and his sons sat next to him in silence. Tanner asked where his mother was.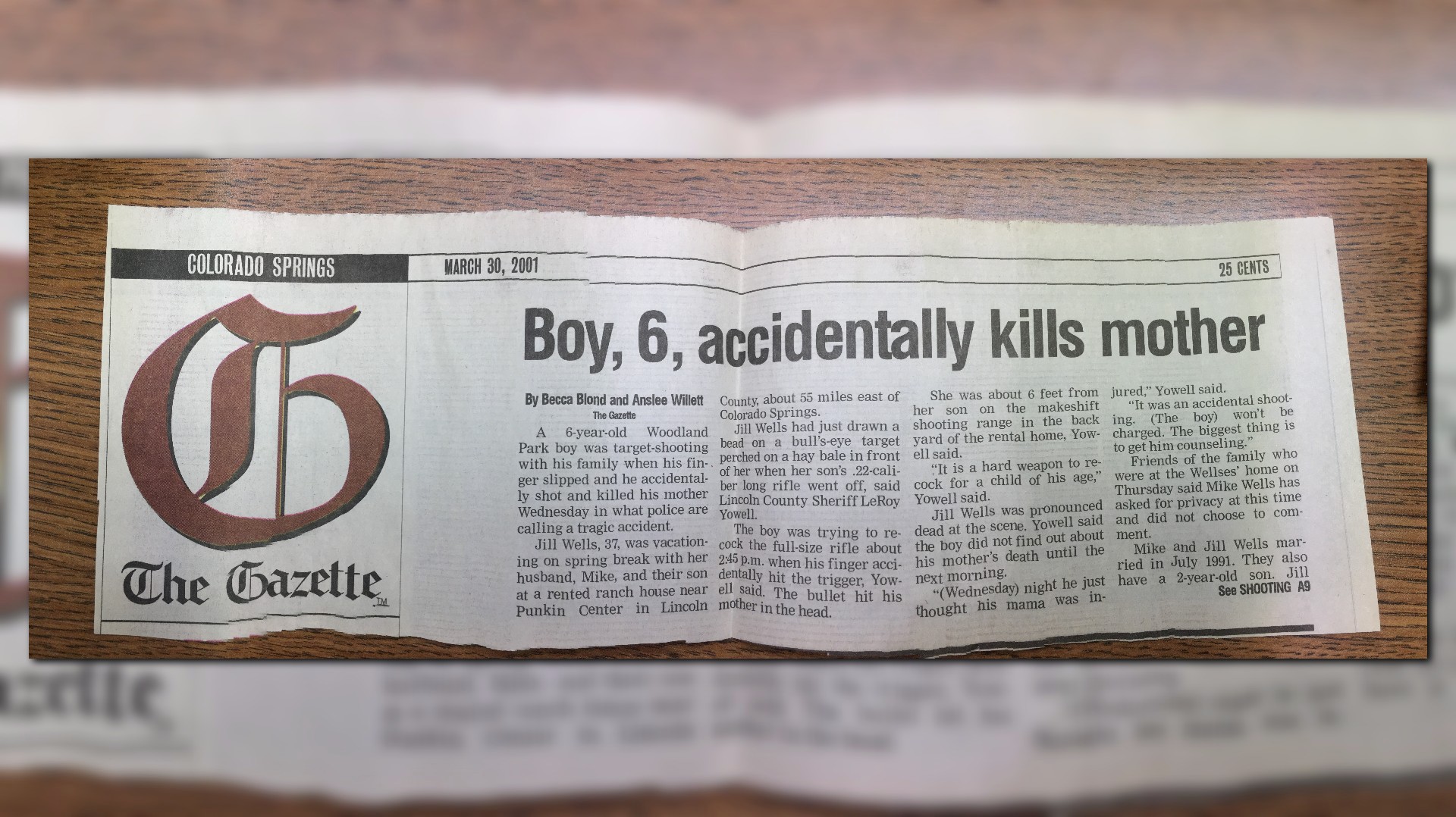 "She's at the hospital," his father told him. "We can't see her right now."
Driving back to the garage in Karval where the ambulance is parked, Patrick Leonard thought about all he'd seen. He was bothered that Mike apparently didn't go to Jill to try to help her, bothered by the way he acted, bothered by the way he tensed when someone suggested that they needed to talk to the boys.
Maybe it was unfair to judge the way Mike was acting. Maybe Tanner really didn't know what had happened. Maybe.
Next to him in the ambulance, a very different thought coursed through his sister-in-law's mind.
Michelle Leonard thought: What a perfect place to commit murder and get away with it.
The day after Jill Wells was shot to death, Undersheriff Yowell — with an assist from his father — inventoried the four guns they'd confiscated at the scene, dictating details into his tape recorder and snapping pictures.
Then something else occurred that would — in hindsight — seem strange.
Shortly after noon — a little more than 22 hours after the 911 call — the sheriff and undersheriff signed a one-page form and turned the four guns over to a friend of Mike's.
Coroner Don Bender finished up his work on Jill's death certificate, listing the cause of death as "Gun Shot Wound To The Head" and typing an X next to "accident" in the section for manner of death.
In a death full of unusual decisions — no autopsy, no fingerprints, no in-depth interviews, no ballistics testing — this was one more anomaly: Coroners routinely take weeks to conclude their work and sign a death certificate.
That same afternoon, the day after his wife's death, back in the big home in Woodland Park, Mike called about Jill's life insurance.
Chapter two
:
Chapter 2
Julie Evenson walked through the door into the lobby of the Lincoln County Sheriff's Office in Hugo, ready to demand some answers.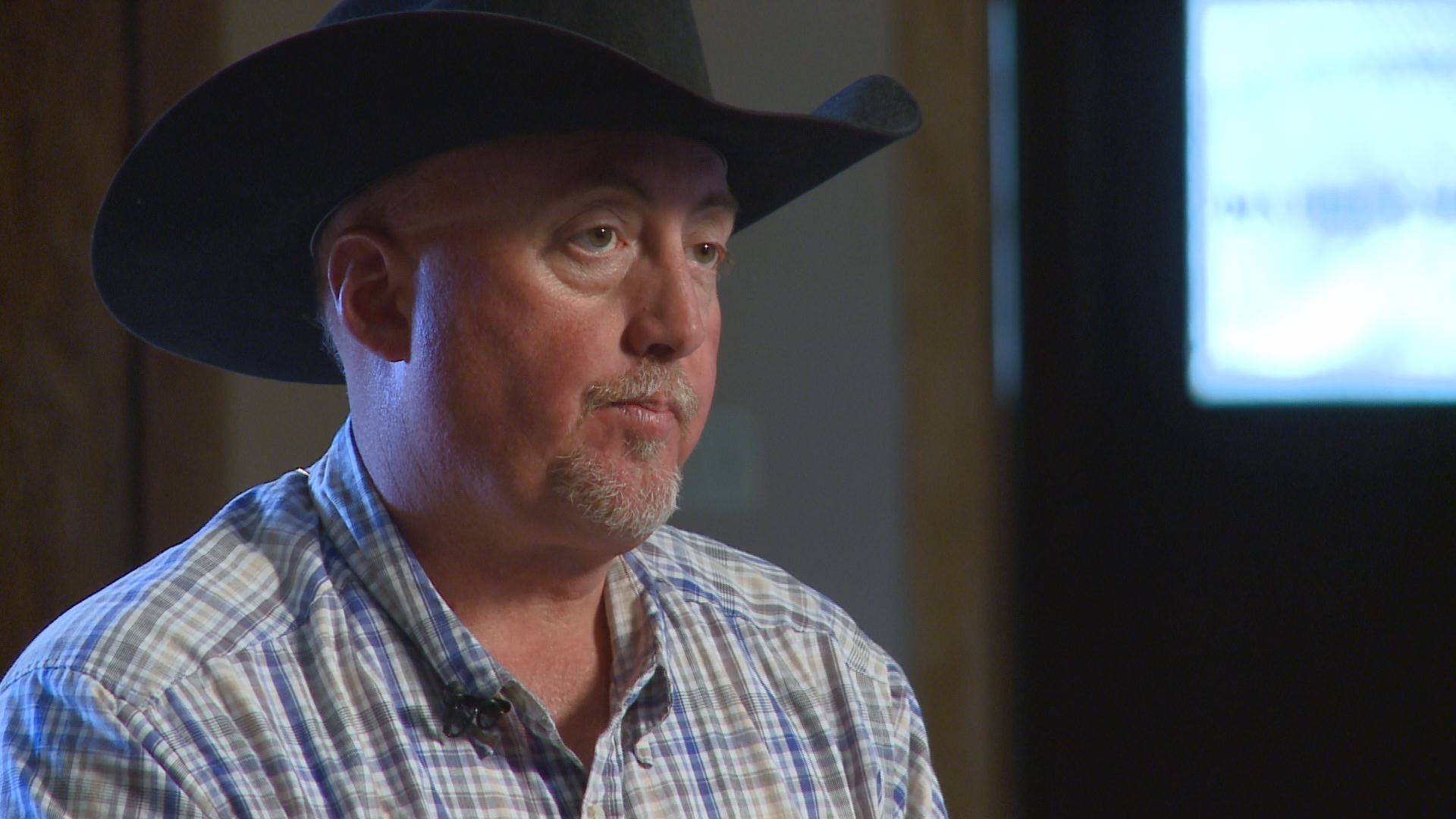 It was 3 in the afternoon on June 29, 2008, a Sunday. Seven years had passed since Julie's sister, Jill Wells, had been shot and killed on a remote ranch, and the passage of time had not assuaged the suspicions.
That maybe the shooting wasn't an accident. That maybe Jill's little boy, Tanner, wasn't responsible.
At the glass window at the far end of the lobby, Julie asked to speak to an officer. As she waited, she had no idea that there was a new sheriff. In 2006, LeRoy Yowell had decided not to run for a ninth term and quietly retired. Tom Nestor had been elected to succeed him.
Deputy Albert Leach asked Julie how he could help her. He'd joined the sheriff's office a year after the shooting near Punkin Center. He'd never heard the name Jill Wells.
Words spilled from Julie. My sister was shot here in 2001. Her 6-year-old son was blamed. I don't feel like it was a very good investigation. I think Mike was having an affair. There was a lot of life insurance money involved. Can you please look into it?
"I was very intrigued and very moved by what she was telling me," Leach says.
Leach handed her a standard form and asked her write out a statement.
"The death of my sister was very tragic for our family," Julie began. "We never really got any closure because Mike never talked about it in detail. We suspected that his story wasn't truthful for many reasons."
Over two pages, she poured out seven years of suspicion and supposition, recounting everything she could remember.
A prior trip she'd made to Lincoln County with her sister Joy — who felt immediately that the story of Jill's death sounded too strange to be true and who wanted to investigate — had been met with a polite but firm response. There was nothing more that could be done.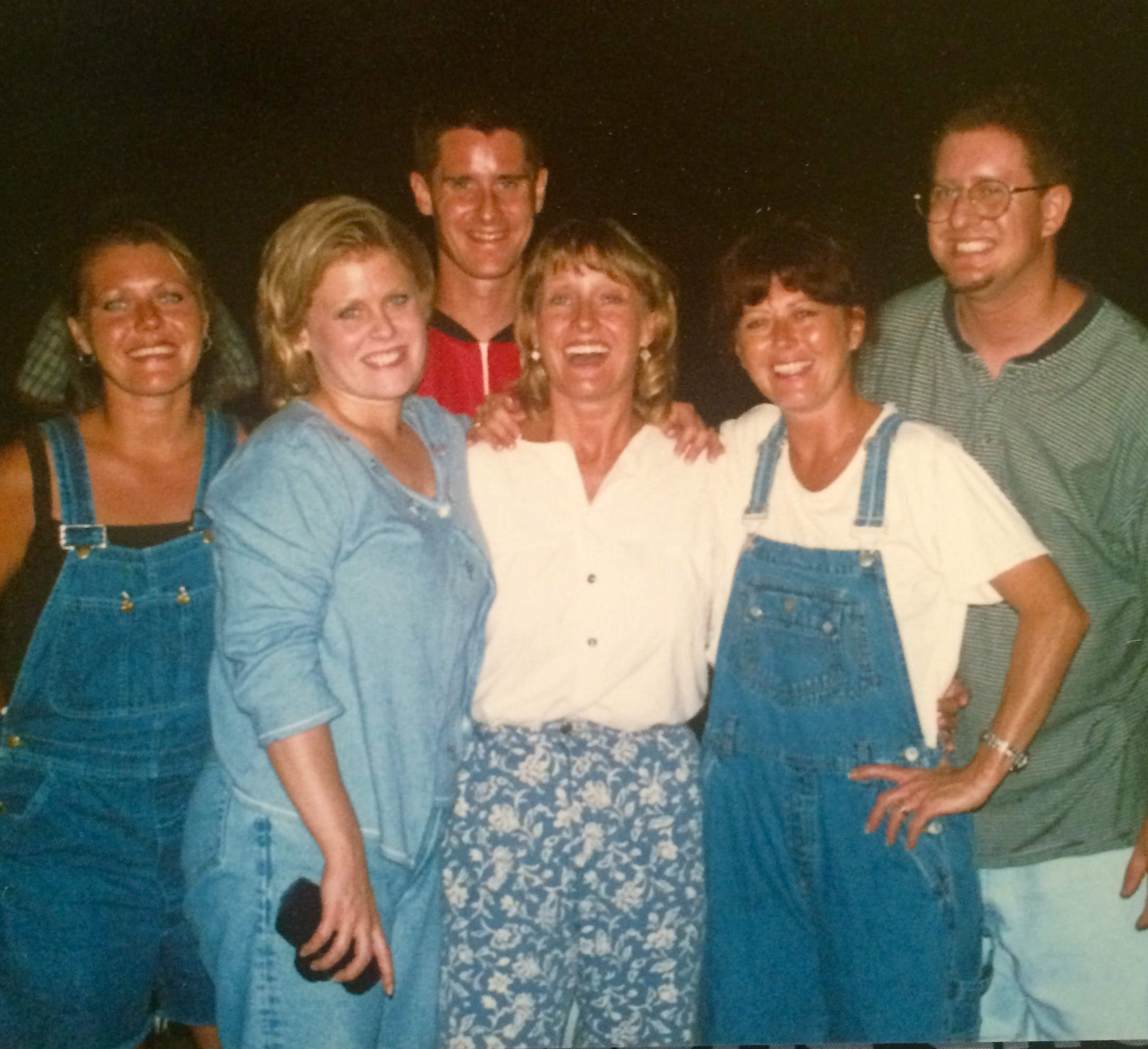 The suspicion was that Mike had been abusing drugs for years — just three days earlier, he'd been rushed to the emergency room, where he reportedly said he'd always felt guilty about Jill's death because he was in the house at the time.
"That's not what the report said," Julie wrote.
A story she'd heard — that Tanner had told a friend he didn't shoot his mother. A rumor that Jill and Mike had raised their life insurance right before her death. After Jill's death, Mike's divorce from his third wife. Mike's ability to bluff, like talking his way out of trouble in a series of minor car accidents.
"I believe he could lie about Jill's death as well," Julie wrote. "Tanner should not be tainted as a boy who shot his mom and his father should admit to the truth and be a man."
Leach sat with Julie for two hours. It was so very different from her previous visit, two years after Jill's death, when she and Joy had left without being able to get Sheriff LeRoy Yowell to meet with them, feeling like little kids who'd been patted on the heads and sent on their way.
For the first time, someone in a uniform was willing to listen.
Joy Evenson was six years older than Jill. And when they were kids, Jill was the little sister who sometimes got on Joy's nerves. But as the sisters grew up, they grew closer. And when Jill was in nursing school at the University of Missouri, Joy shared an apartment with her in Columbia.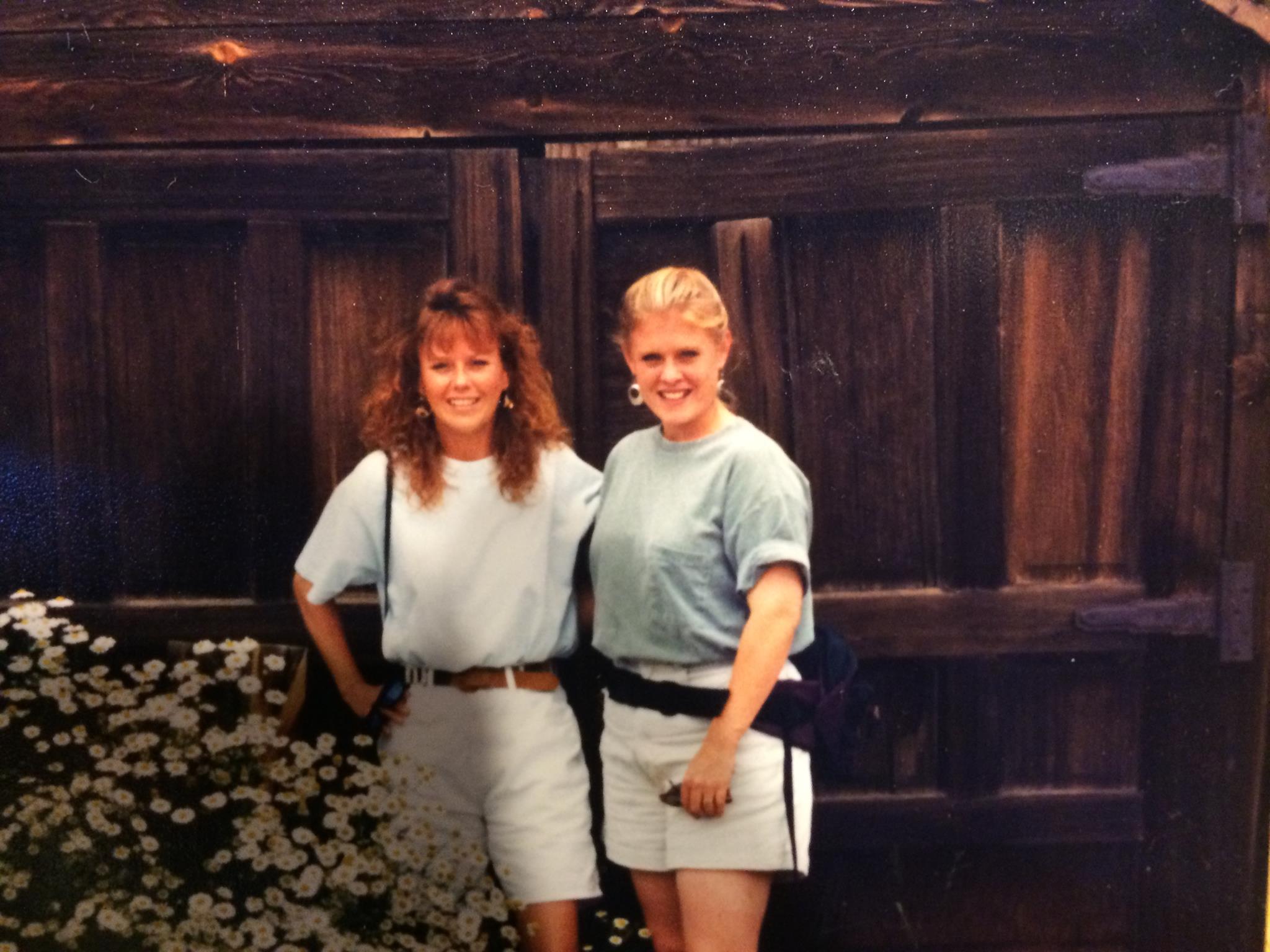 During that year, Joy saw a young woman who was serious about her classwork and responsible and caring everywhere she went, who had an uncanny knack for recalling the funny things she heard people say. Like the day she was talking with one of the residents of the nursing home where she worked about going to a picnic.
Who wants to go to a picnic, the woman asked, and have the birds crap all over you? Jill laughed as she told Joy the story.
Joy was closing up her salon the night of March 28, 2001, when her husband arrived with the shocking news that Jill was dead.
In the days ahead, she and other family members traveled to Woodland Park. They found Mike surrounded by a cadre of close friends. Jill's sisters wanted to talk privately to him, wanted Mike to explain exactly what had happened. Each time they asked, they were rebuffed — one friend or another would step in and say he's too distraught, he's not in any state of mind to be able to do that right now.
Jill's mother also asked to talk to Mike. Alone. He said he would, but then put it off.
It was so unbelievable, and it fueled the feeling that had taken hold deep in Joy's gut — that the story of Jill's death was too bizarre to believe.
She wasn't alone in her suspicions.
A woman who worked at a medical center in Woodland Park called the Lincoln County Sheriff's Office. Sheriff Yowell wrote down her name and the name of another woman who knew Jill, then handed the paper to his son, Undersheriff Alan Yowell.
Undersheriff Yowell apparently called both women. Next to the first woman's name, he wrote "affair." Next to the other one, he wrote, "Jill's co-worker." He took no other notes.
After Kathy Parham got the news, she spoke to another Penrose-St. Francis, who blurted out: Mike did it! Her suspicion was based on a conversation she'd had with Jill about life insurance.
At Jill's funeral, Jill's friend, Terri Willoughby, sat close enough to the front to watch Mike, sobbing throughout the service with Tanner in his arms. And she wondered: "Is this an act, or is this true grief? Is this remorse, or do you have an acting degree?"
The day after Julie's visit, Deputy Leach told Sheriff Nestor and his undersheriff, Gordon Nall, about what she'd said and written. They went to a storage room and pulled out a slender brown accordion file with "Jill Wells" and "118IR01" written on it in black Magic Marker.
Inside the folder they found: The original two-page offense report; three pages of notes from the coroner; a copy of the death certificate; newspaper clippings; photographs from the scene and pictures of the guns taken at the sheriff's office; a Hunters Education Association report on the incident; Jill's driver's license; a printout of Jill's background from a law enforcement database that showed her driving record; one Post-it note showing the times of the 911 call, the arrival of the sheriff and undersheriff at the ranch, and their departure; a one-page document showing they returned the guns to Mike Wells less than 24 hours after the shooting; a yellow piece of legal paper with two names written on it in Sheriff Yowell's handwriting and a few sparse notes in Undersheriff Alan Yowell's handwriting; a small piece of notebook paper containing Undersheriff Yowell's notes about the incident; a folded piece of notebook paper with Mike Wells' birthday written on it; a cassette tape that included Mike Wells' 911 call, Undersheriff Yowell's dictation of details at the case, a one-minute, thirty-one-second interview of Tanner, and a 55-second interview with Mike Wells; and, perhaps most curiously, a one-page facsimile request, dated April 5, 2001, from an investigator hired by Allstate Life Insurance Co. that the sheriff's office turn over "all police reports relating to the death for the above insured."
The "above insured" was Jill Wells.
But it was what they didn't find that troubled all three of them.
Among the constants in American law enforcement is that cops generate paper — lots of paper. A simple burglary or assault can lead to dozens of pages of reports. A death investigation, hundreds. Or more.
Any seasoned detective who opened the Jill Wells file would have expected to find a written statement from Mike Wells. Audio or video-taped interviews with Mike and Tanner. Reports documenting those interviews — the questions asked, the answers given. Logs showing when and where every photograph was taken. Diagrams outlining the scene. Measurements showing the location of critical pieces of evidence, like Jill's body, the targets, the gun, the pickup. An autopsy report. Documentation of ballistics testing on the guns. Reports on fingerprinting.
"At first, it was more curiosity and to see what the case was about," Leach says. "And then a few days after getting into it there was a lot of red flags that come up, that we had a lot of questions and no answers. So I was really curious and wanted to move on with it and I got the sheriff's and undersheriff's blessing at the time to do what I wanted to do."
What he wanted to do was figure out whether it was really Tanner who fired that shot. Or whether it was Mike.
By the time the investigation of Jill's death was reopened, Mike's life was a mess.
In August 2006, he had moved his third wife and their kids into a new home — 8,350 square feet on 21 acres of forested land outside Woodland Park. Off the dining room was Mike's pride and joy, his trophy room. Knotty wooden paneling. High ceilings. A stone fireplace. Leather couches. Animal heads from his many hunts ringing the walls. Off to one side, a built-in gun rack stocked with rifles and shotguns.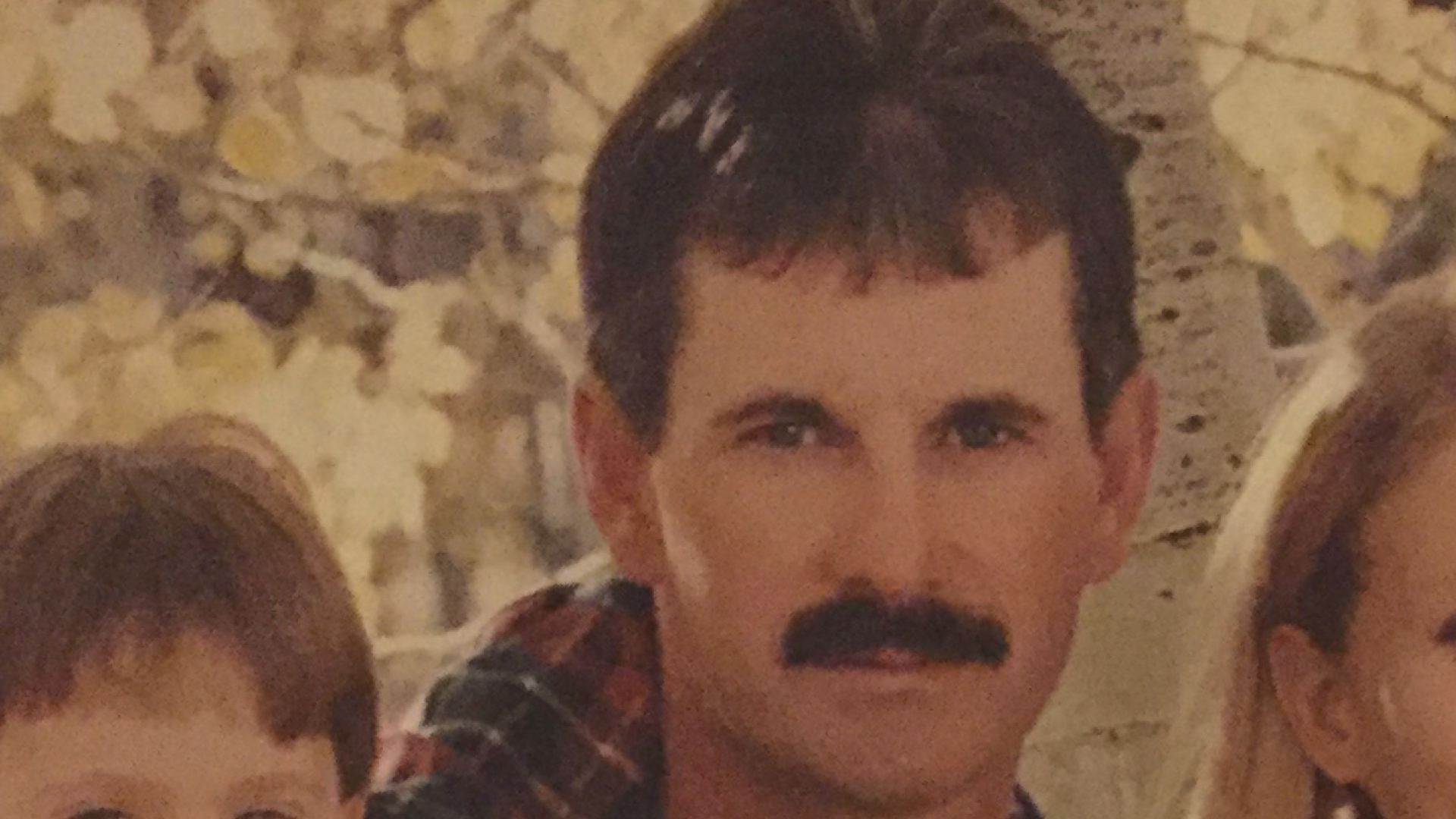 But behind that veneer, Mike's marriage was falling apart amid increasingly erratic behavior. Becoming furious after discovering his truck was nearly out of gas. Coming home from a basketball game with the boys, sitting down at the kitchen table, and passing out, falling face-first into his dinner.
By March 2007, his third wife had moved out. Eventually, she sought a restraining order.
"Mike stated that he is videotaping me and my conversations," she wrote on one of the forms she filled out.
On a questionnaire that asked her to describe the most serious incident she'd experienced, she wrote, "I haven't kept track of dates. He threatens to leave me penniless, to 'bury me,' to skip the country. On Sunday 3/23/08 he arrived at my home despite being told not to do so. This was the 2nd time. On Sunday night he called threatening me ... that he would make my name be mud, subpoena me & have me thrown in jail ..."
In another spot, she wrote, "Mike has many weapons but has not threatened with any of them. There was 1 incidence of physical abuse in the winter of 2006. He was on drugs & I was able to chalk it up to that, probably mistakenly. He is now very up & down & paranoid & I'm unsure what he may or could do."
Less than six weeks later, a judge finalized their divorce.
As they plotted their next steps, Sheriff Nestor pulled out a legal pad, drew a line down the middle, and wrote "what was done" on one side and "what was not done on the other."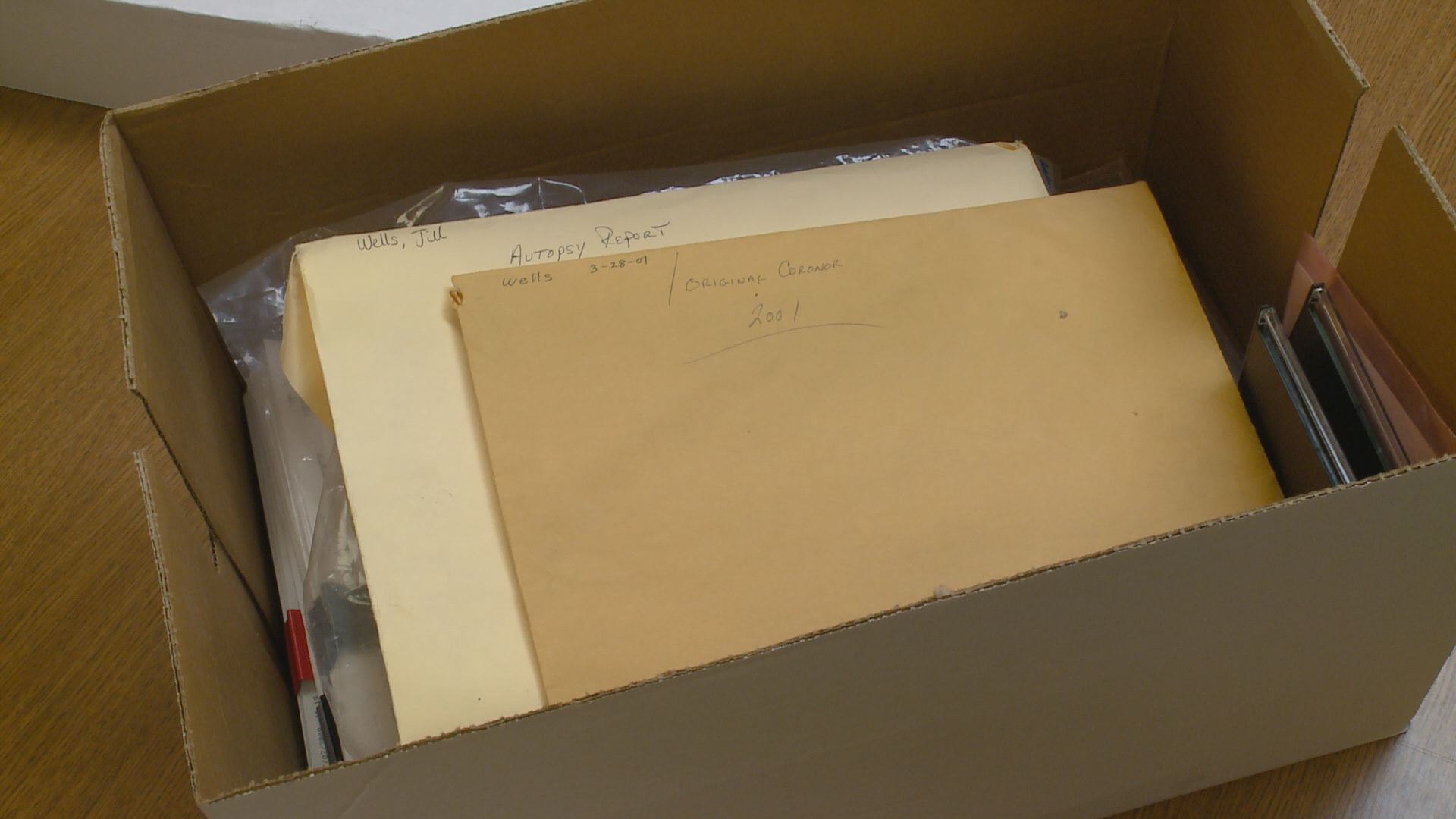 He left the section under "what was done" blank.
Under "what was not done," he wrote:
No life insurance policy/copy
On another part of the paper, he wrote, "what needs to be done" and jotted down a to-do list of sorts — get a copy of the life insurance policy, interview Mike's third wife, interview co-workers, recover the guns, figure out trajectories, determine whether a 6-year-old boy could operate a lever-action rifle like the one reported to have fired the fatal shot.
Leach went to work. He interviewed a Colorado Division of Wildlife officer who knew Mike and was suspicious of his story. He spoke with Mike's third wife, who told Leach that she and Mike began seeing each other a year after Jill's death. She had married Mike in 2004, but now they were divorced. She told Leach that she was "scared" of Mike, that she knew nothing about Jill's death — that Mike had never discussed it with her and she had never asked.
And Leach spoke with Mark Horvat, who'd been one of Mike's closest friends, who drove to Lincoln County and wrote out a statement about his recollections of the day Jill died.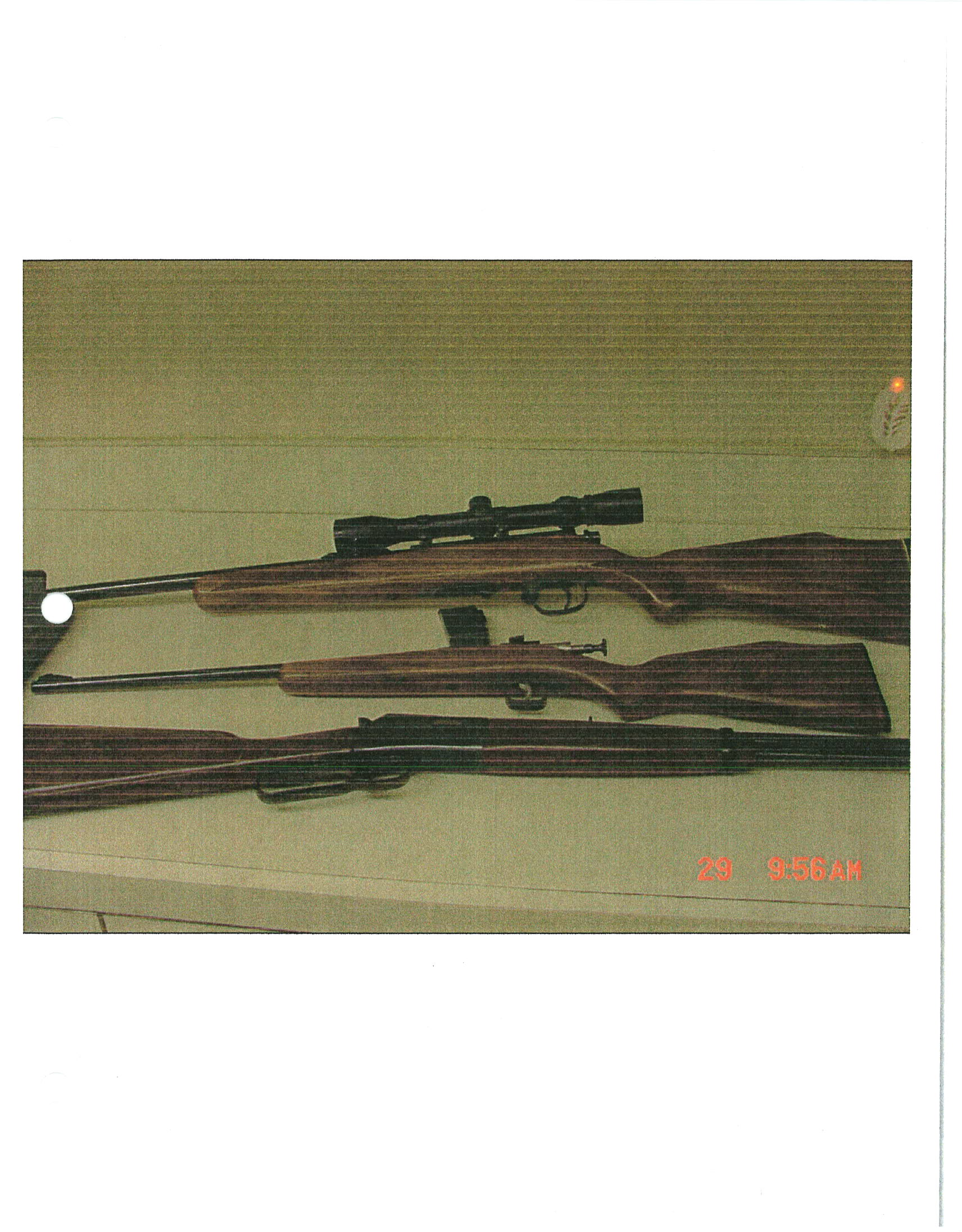 "On arrival Mike embraced me, eventually sort of collapsing and vomiting while leaning on my car fender," Horvat wrote. "Seemed distraught but fairly coherent ... I eventually took Mike and his two sons home to Woodland Park. The only conversation was between Mike and Tanner. He kept questioning his dad about Jill. His response was she was at the hospital. They couldn't see her now. My impression was Tanner wasn't fully aware she was dead. Mike and I didn't speak about anything because of the presence of the children."
Horvat told Leach that a year after Jill's death he quit hunting with Mike and no longer felt comfortable around him.
And he told him something else. He told him he was no longer sure that Tanner shot his mother.
From a single piece of paper in the file on Jill's death, Leach had an Allstate claim number: 774 802 865 DG. In a phone call with an Allstate administrator, he learned there were actually two life insurance policies on Jill. One through Allstate, one through a subsidiary, the Lincoln Benefit Life Insurance Co.
Eight days after Julie's visit, Leach obtained a subpoena and a court order for the insurance company's records. He sent it off to Illinois. Within hours, workers at Allstate had compiled dozens of pages of documents and faxed them to Leach.
Jill had a policy through Allstate, purchased in 1994 and updated the following year, that included a $200,000 death benefit.
Interesting, not earth-shattering.
But the Lincoln Benefit documents floored Leach. He discovered that she had recently applied for a $500,000 life insurance policy with a $750,000 rider that, once approved, would mean a death benefit of $1.25 million. Jill signed the application and took a physical on Feb. 22, 2001, and wrote out the first premium check, for $332.46.
That was less than five weeks before she was shot to death.
Once the insurance company cashed that first premium check, the first $500,000 of the policy was guaranteed. Leach read on, discovering that while the policy hadn't yet been issued Allstate's administrators believed they were obligated to pay Mike $500,000 — not the full $1.25 million.
As he studied the documents, Leach realized that Mike reported Jill's death and started the process of requesting payment the day after the shooting — not really evidence, but the kind of thing that makes an investigator pause. And Leach saw documents showing that Allstate investigators had contacted Sheriff Yowell repeatedly — five times in all — in the weeks after Jill's death, asking questions.
There was a note in the file dated April 17: "Spoke to sheriff Yowell ...He explained nothing has changed since the preliminary investigation. This was clearly an accident involving the 6 y.o. shooting his mother."
Two days later, an Allstate administrator wrote in an internal memo: "Based on this information, I am requesting to honor the claim and pay the husband/bene of the insured/applicant."
The following day, Allstate cut two checks, each of them made out to Mike Wells.
One was for $200,684.93. The other was for $501,712.33.
In the weeks ahead, Leach would learn of two more life insurance policies on Jill, one worth $95,000, one worth $30,000.
If there were red flags when Leach started his investigation, they now snapped in the wind.
Mark Horvat was at the ranch in Lincoln County with Mike Wells when he first realized his friend was abusing drugs.
The two had met in the fall of 1993 — six months before Tanner was born — and quickly became friends. They started hunting together, traveling to Alaska on big adventures to bag trophies. Bear. Caribou. Moose. Mike joined Horvat in a group that rented the ranch in Lincoln County.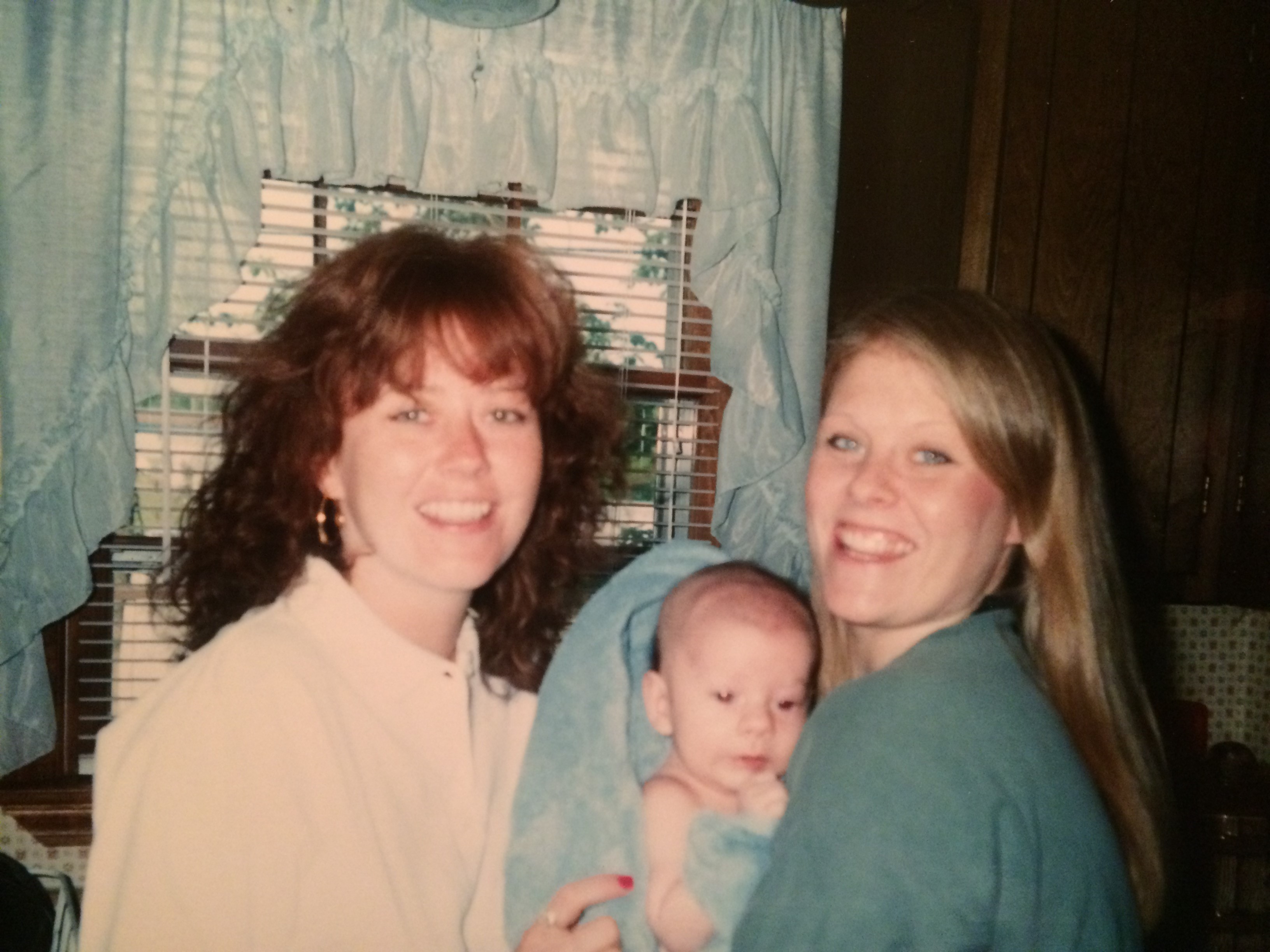 Horvat eventually realized Mike was a big spender who couldn't handle money, but he also saw him as one of the best outdoorsmen and hunters he had ever encountered. He would use the words "enthralled with" to describe how he viewed Mike in those early years.
On that night at the ranch — Horvat would recall it as a year-and-a-half to two years before Jill's death — Mike opened his hand and offered him Vicodin, a drug he'd begun taking after a root canal, he said.
"You'll sleep like a baby," Mike said.
Horvat wanted nothing to do with the pills.
Drugs — and, perhaps, their effects — would be a constant in Mike's life from that point on. Once while Jill was still alive, Mike ended up in the hospital after a bad reaction to drugs. Not long before she died, Jill confided to her friend Kathy Parham that Mike was exhibiting neurological problems that she thought might be signs of multiple sclerosis — but may actually have been the effects of narcotics.
In the years following Jill's death, Mike's drug use accelerated.
There was the 2006 incident of domestic violence against his third wife and the 911 call after he arrived home with slurred speech and then passed out, face-planting into his dinner.
Around that same time, Mike visited Jill's sister, Julie, and her husband in Missouri and was seemingly out of it the entire weekend. At one point, he bent over while the boys were fishing and his cell phone fell out of his pocket and into the lake. On the drive to the store to buy a new one, he passed out at the wheel more than once, drifting into the oncoming lane. Back at the house, he sat in a lawn chair, sunglasses covering his eyes, seemingly oblivious to the fact he was slowing sinking into the mud.
He entered a methadone program, taking the drug designed to help wean him off opioids.
In April 2007 a Colorado State Patrol trooper arrested Mike on a charge of driving while impaired. Tests showed he had three drugs in his system: alprazolam, used to treat anxiety; trazadone, an anti-depressant; and methadone.
Mike enrolled in treatment in the fall of 2007, and that care stretched into the following spring. But then, in April 2008, he was arrested again for driving under the influence of drugs.
And this time, Jacob was in the car with him. Social workers removed the boys from the home, and Mike was ordered to undergo a substance abuse assessment while they lived with a foster family.
During three meetings with a counselor in July 2008, Mike said that he consumed alcohol only sparingly over the years and said his problems with drugs began in 2005 after he was prescribed Percocet for a back injury. The counselor's report shows that he described his marriage to Jill as "good, we were soul mates," his relationship with his third wife as "volatile and controlling." It also said he asserted that he hadn't used methadone since finishing his after-care program.
"In response to this current situation," the counselor wrote, "Mr. Wells admitted to feeling alone and taking 'medication I found in my medicine cabinet to help me sleep, my son could not wake me up so emergency services were called, I was not trying to commit suicide.'"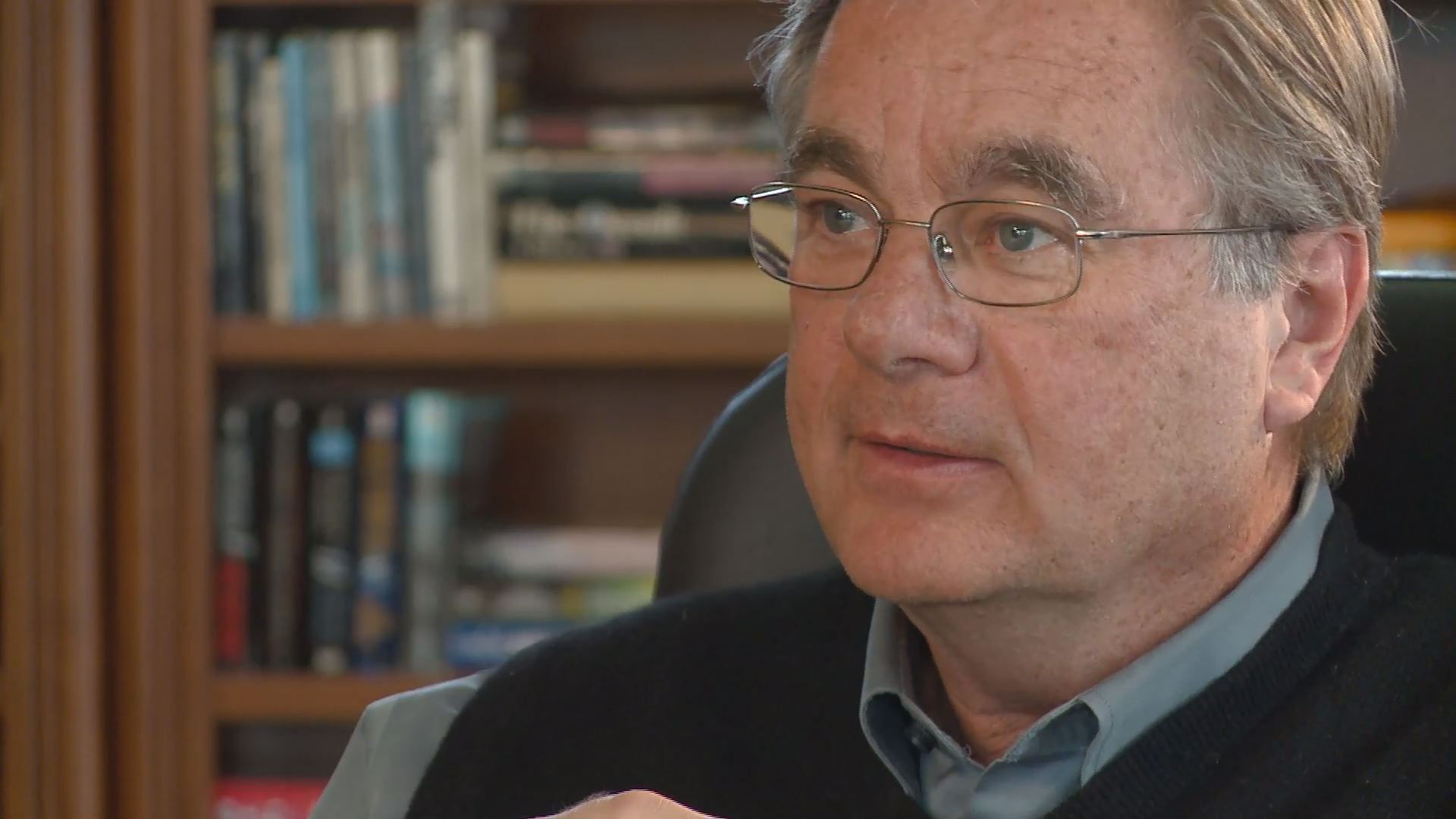 It was apparently a reference to the incident in June 2008, where he ended up in the emergency room after experiencing a rapid heart rate, that brought Julie Evenson to Colorado and ultimately led her to the Lincoln County Sheriff's Office.
The counselor also wrote, "He was open and revealing at times, and guarded at others."
Diagnostic tests showed Mike had "high-medium motivation for change, but at the same time showed an extremely high level of defensiveness." That, the counselor wrote, "indicates that disruption in his life, and involved in substance may be under-reported."
The counselor ordered weekly random urine screens.
The first two, on July 18 and July 25, were clean.
By late July 2008, Deputy Leach was already thinking about what it would be like to sit across a table from Mike Wells and ask him the questions that weren't asked in 2001.
"I wanted to go into it easy and try to build a rapport with him, but then I was gonna just point blank ask the question," Leach says.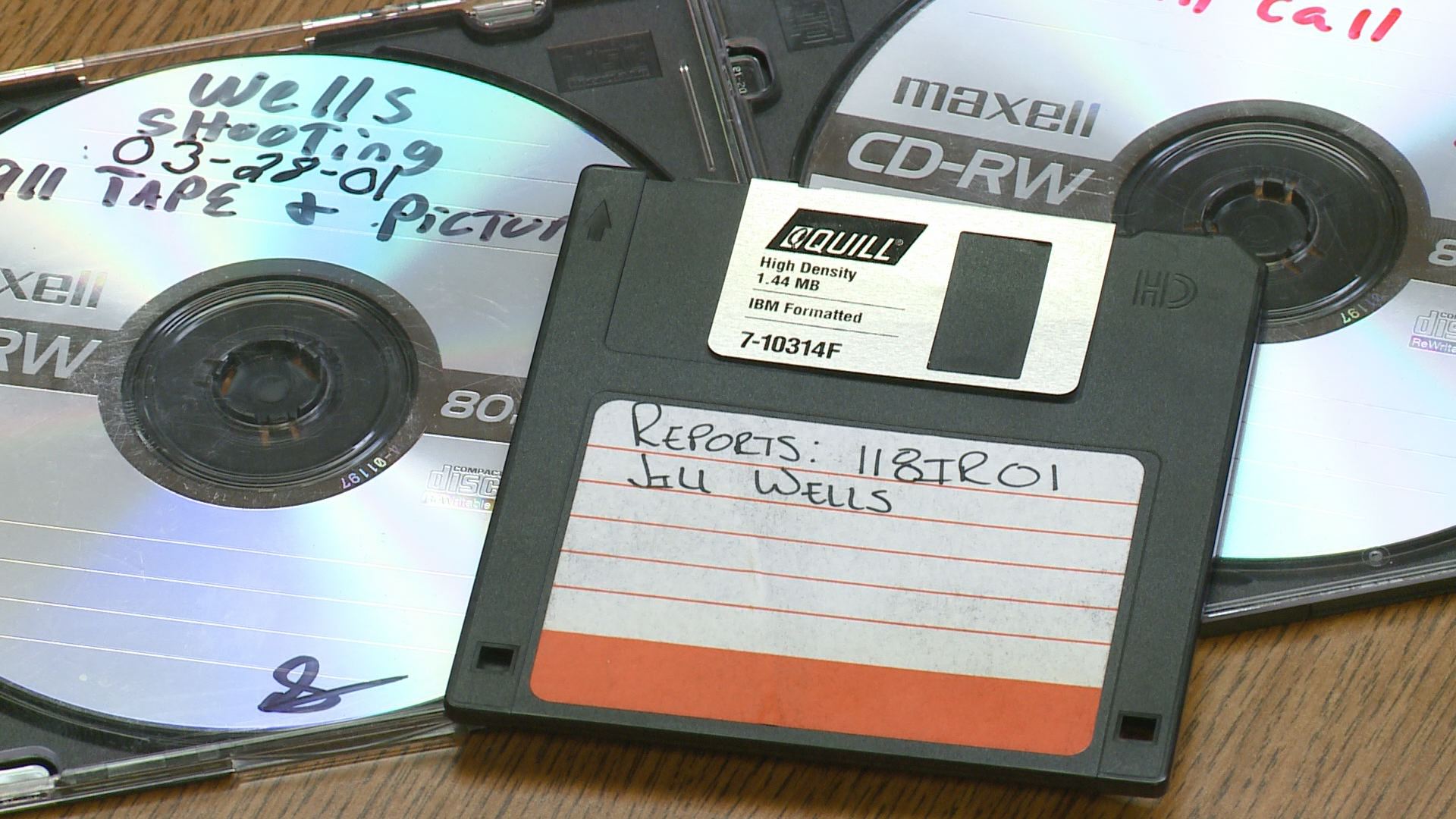 "Why'd you shoot your wife?"
On July 31, Mike Wells was in court to follow up on his April arrest on drugged-driving charges. He was hopeful after that hearing that he would soon have Tanner and Jacob back with him.
On Aug. 1, he spoke to his third wife. He was, in her words, "lucid" and "hopeful" that the boys would soon be back home.
On Aug. 2, a Saturday, a friend called Mike around 4:30 in the afternoon. They talked about meeting later that day to shoot clay pigeons, but the friend never heard back.
By noon the following day, the friend had grown concerned enough that he drove to the big house outside Woodland Park to check on Mike. After ringing the doorbell and knocking on several windows, he found the door into the house open, and went in, calling for Mike. Again, nothing.
The friend walked into the trophy room. When he first glimpsed Mike on an inflatable mattress in front of the television, he thought he was asleep. As he got closer, he realized Mike was dead.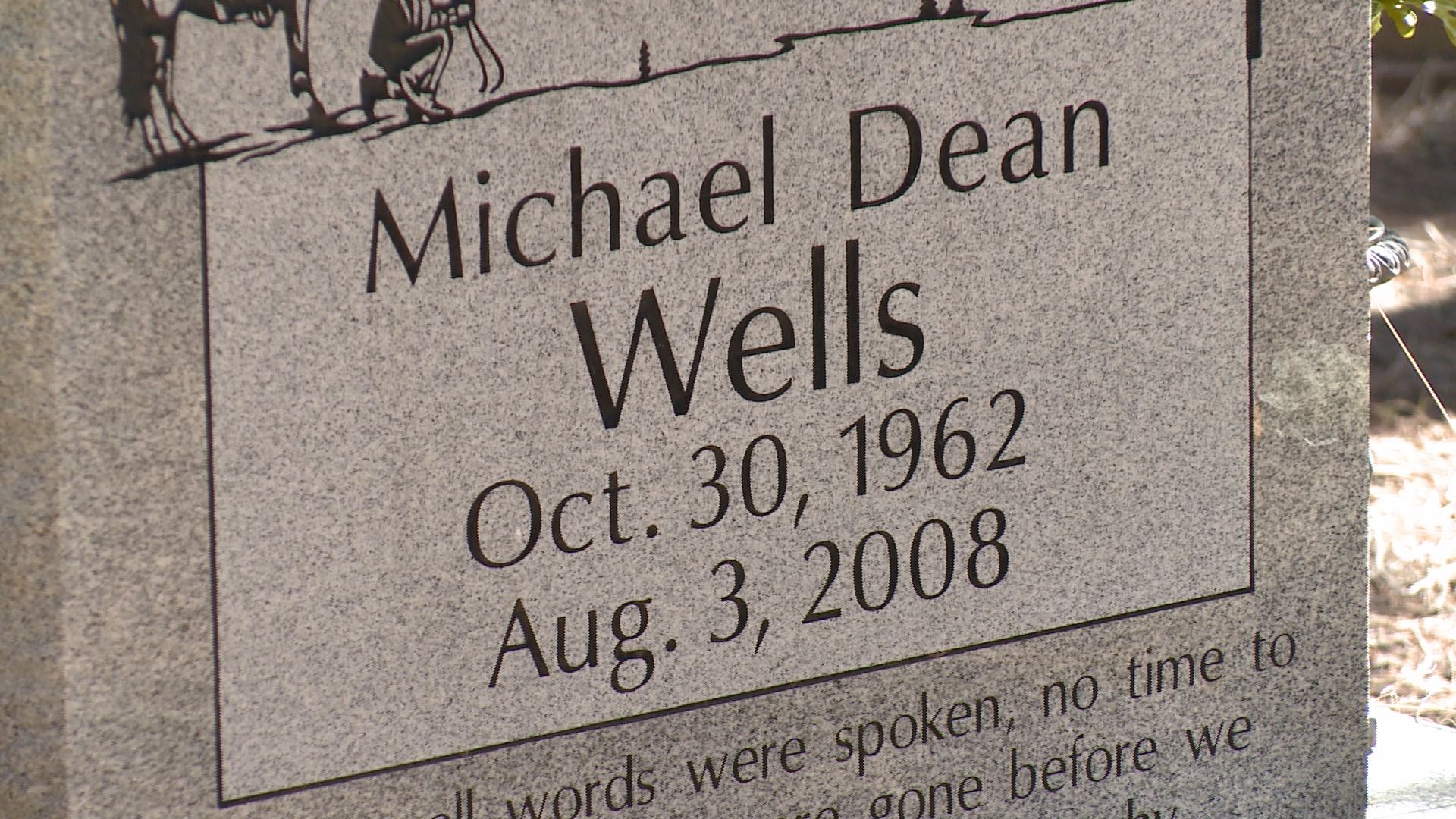 The trophies of his many hunts surrounded him. More than 25 rifles and shotguns filled the rack along one wall.
Julie got the news that same day. She immediately called Leach, and her words hit him like a gut punch. His suspect was dead, and for a moment he felt the investigation had hit a wall.
But Leach, Sheriff Nestor and Undersheriff Nall weren't ready to quit. They still hoped to answer the ultimate question, for Tanner's sake.
Leach called Mike's third wife, asking about the disposition of his property. She told him a Colorado Springs bank had control of Mike's estate. Leach's next call was to a bank administrator.
"Do you know anything about Mike's guns?" Leach asked.
"Yes," the woman replied, "we have all of them."
The bank had 35 guns Mike owned. Among them was the Browning lever-action rifle Mike said Tanner had in his hands when he accidentally fired the shot that killed Jill.
Dr. Earl Byrne, the Teller County coroner, would take almost four weeks before reaching a conclusion about Mike's death — a sharp contrast to what was done in 2001, when the Lincoln County coroner signed Jill's death certificate the day after the shooting.
Byrne interviewed Mike's third wife extensively, asking questions that were as pertinent to Jill's death as to her ex-husband's. She denied that she had an affair with Mike while Jill was still alive. But she also said that he was cheating on Jill with another woman.
Byrne also looked into Mike's legal troubles. And he ordered laboratory tests.
Ultimately, he attributed Mike's death to an overdose of methadone. Although he believed the overdose was accidental, he could not be positive. On Mike's death certificate, he marked the manner as "undetermined."
PHOTOS: The Woodland Park Cemetery
Dec. 16, 2008, was gray and windswept as a backhoe tore into the earth in the Woodland Park Cemetery.
Deputy Albert Leach had obtained a court order to exhume Jill's body. The hope was that an autopsy — however belated — might help reveal more about her death.
At the Arapahoe County Coroner's Office in Centennial, Dr. Mike Dobersen was waiting. More than seven years had passed since Jill died, and there were some things that he couldn't change. He could not, for instance, order the kind of blood tests that could have been done immediately after her death to establish whether Jill had drugs or alcohol in her system. While there was no suspicion that she did, it's a routine step in a thorough investigation.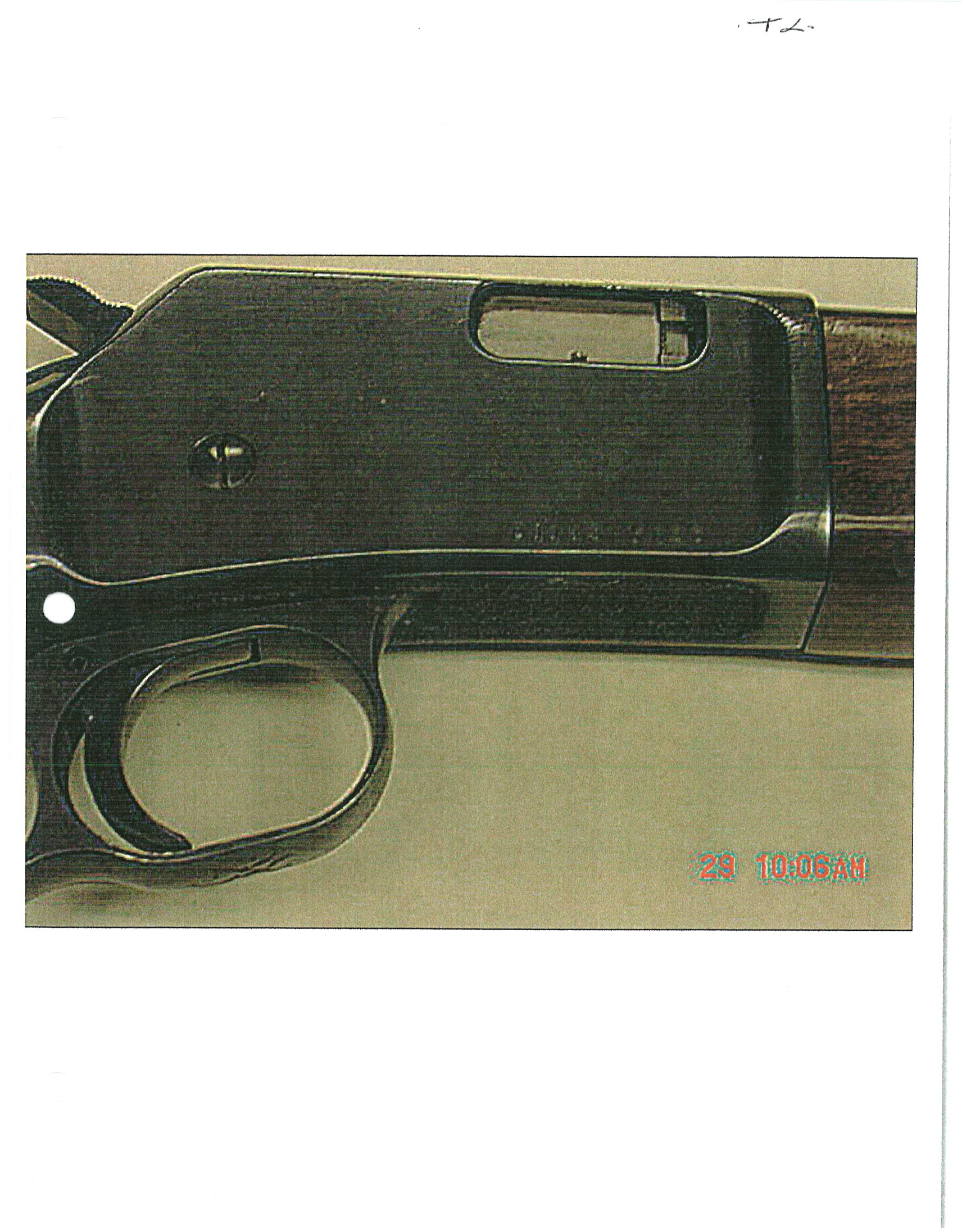 Shortly before noon, a van carrying Jill's bronze casket arrived after the 70-mile drive from Woodland Park.
Carrying out an autopsy so long after a death is never ideal, but Dobersen was able to collect 13 fragments of the fatal bullet and determine its path — two things that could help answer questions about exactly what happened the day Jill died.
Dobersen and the other investigators, including agents from the Colorado Bureau of Investigation, finished their work in a couple hours, then the casket was closed. Later that afternoon, Jill was laid to rest a second time.
In the meantime, Tom Griffin, an investigator with the CBI, took the 13 bullet fragments back to the office and booked them into evidence.
As Dobersen studied the case, he was struck by the failure of Lincoln County coroner Don Bender to order an autopsy — absolutely necessary in cases like this. When he studied Jill's death certificate, he noticed that Bender signed the day after the shooting — unheard of.
He began to think of Jill's death as the poster case for what is wrong with Colorado's coroner system.
Following the autopsy, examiners in the Colorado Bureau of Investigation's firearms lab set out to determine whether the bullet fragments collected during the autopsy could be linked to any of the four .22-caliber weapons known to have been at the ranch the day Jill died — the bolt-action rifles she and Tanner had been firing, Mike's lever-action rifle, and a pistol that was discovered in a case in the back of his pickup.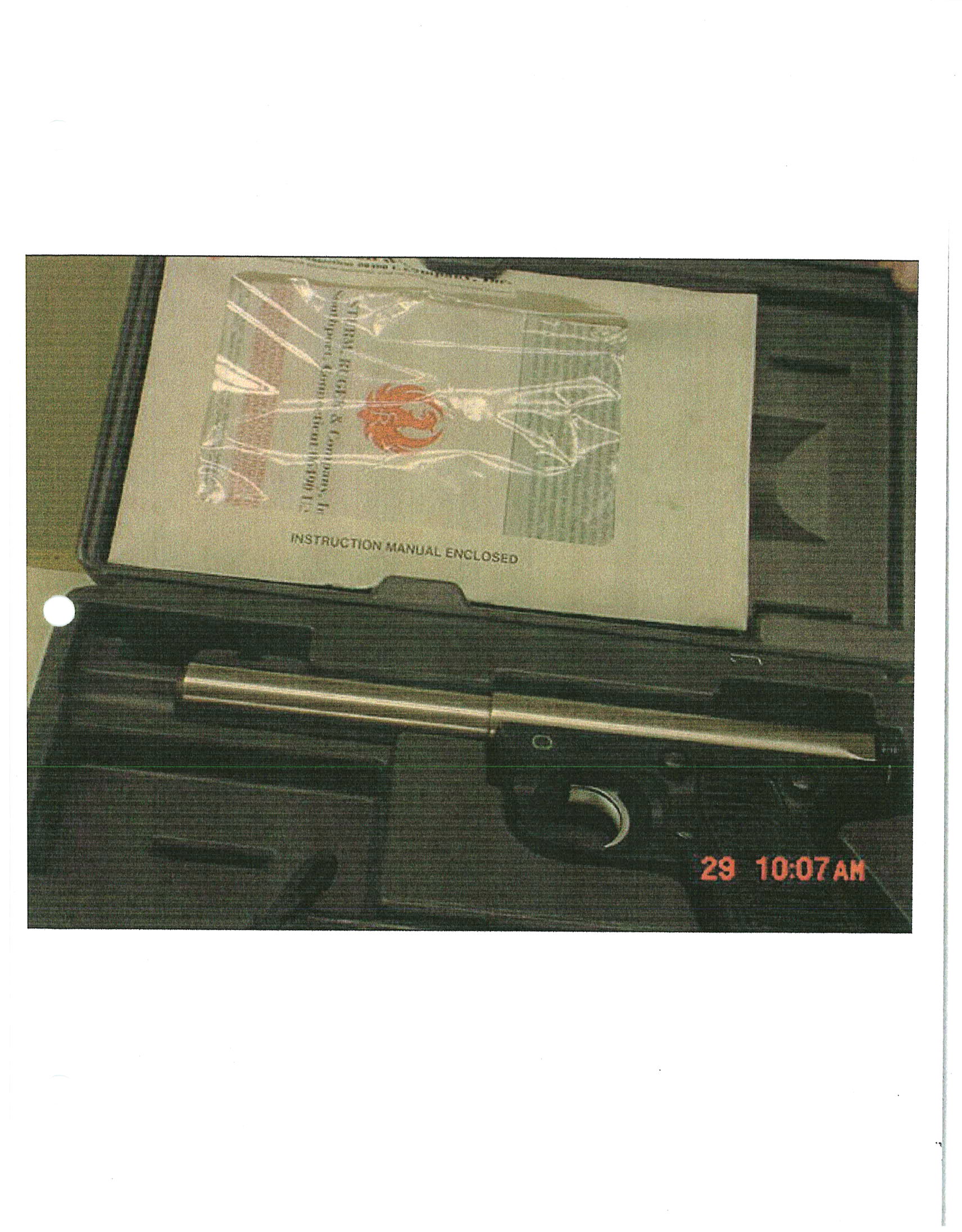 Ballistics work like the kind undertaken at the CBI lab — trying to determine if a particular gun fired a particular bullet — is typical in police investigations. First, an analyst fires a round from the gun into a tank of water. That round is then retrieved and compared microscopically to the bullet obtained at a crime scene or autopsy.
Most rifles and handguns have swirling grooves cut down the insides of their barrels to spin the bullet and help it fly accurately. Known as rifling, those grooves can twist to the left or right, and there's enough variation between weapons and manufacturers that its often possible to tell with certainty that a particular gun fired a particular bullet.
When the CBI examiners compared rounds test fired from the four guns at the scene to the bullet fragments, they were able to conclude that Jill's Marlin rifle, Tanner's child's rifle, and the Ruger pistol didn't fire the fatal shot. But when it came to Mike's Browning lever-action rifle — the one he said Tanner accidentally fired, striking and killing Jill — the determination was different: The gun "could have fired" the fatal bullet "since they are the same caliber and have the same general rifling characteristics."
In a courtroom, those results would be labeled "inconclusive."
The investigation of Jill's death was, for all practical purposes, at a dead end.
Chapter three
:
Chapter 3
It's a story Kathy Parham hadn't thought about in years, a story told by her good friend Jill Wells not long before she was shot and killed on an isolated ranch in Eastern Colorado.
The two women met as nurses at the Colorado Springs hospital where they worked. It was a different era.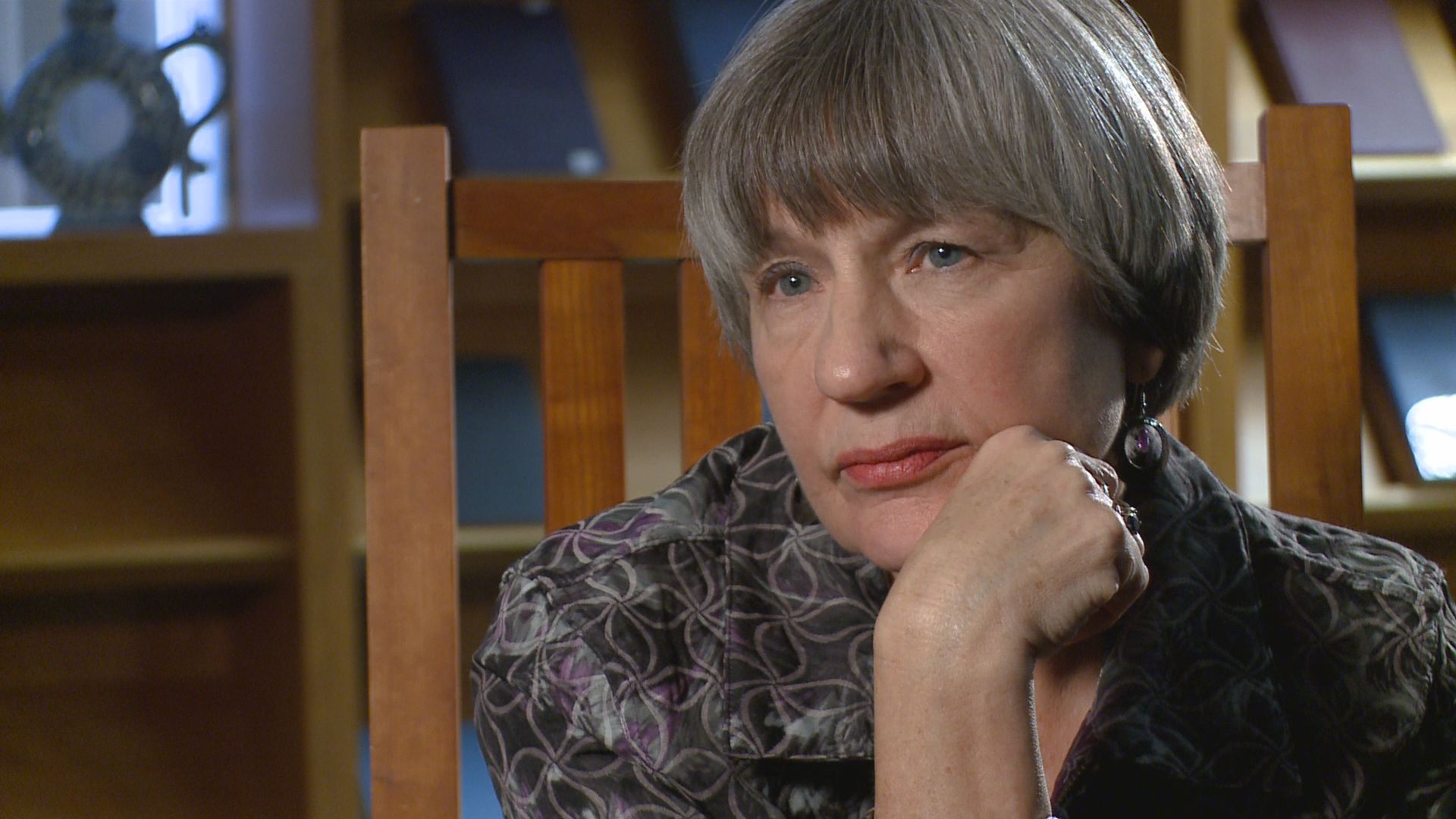 "We looked put together because we had to be very professional," Kathy says. "That was back when we had to wear suits and skirts and pumps. But underneath we were always sporting huge holes in our panty hose and nobody knew what we were like underneath but we always had the presence, the professional presence."
The two women quickly became work friends and then more — "much more," Kathy says.
During their regular lunchtime walks in the park outside the hospital, they talked about their hopes and their dreams. During meetings of their prayer group, they asked for blessings on their marriages. And sometimes, they simply shared their lives, telling stories.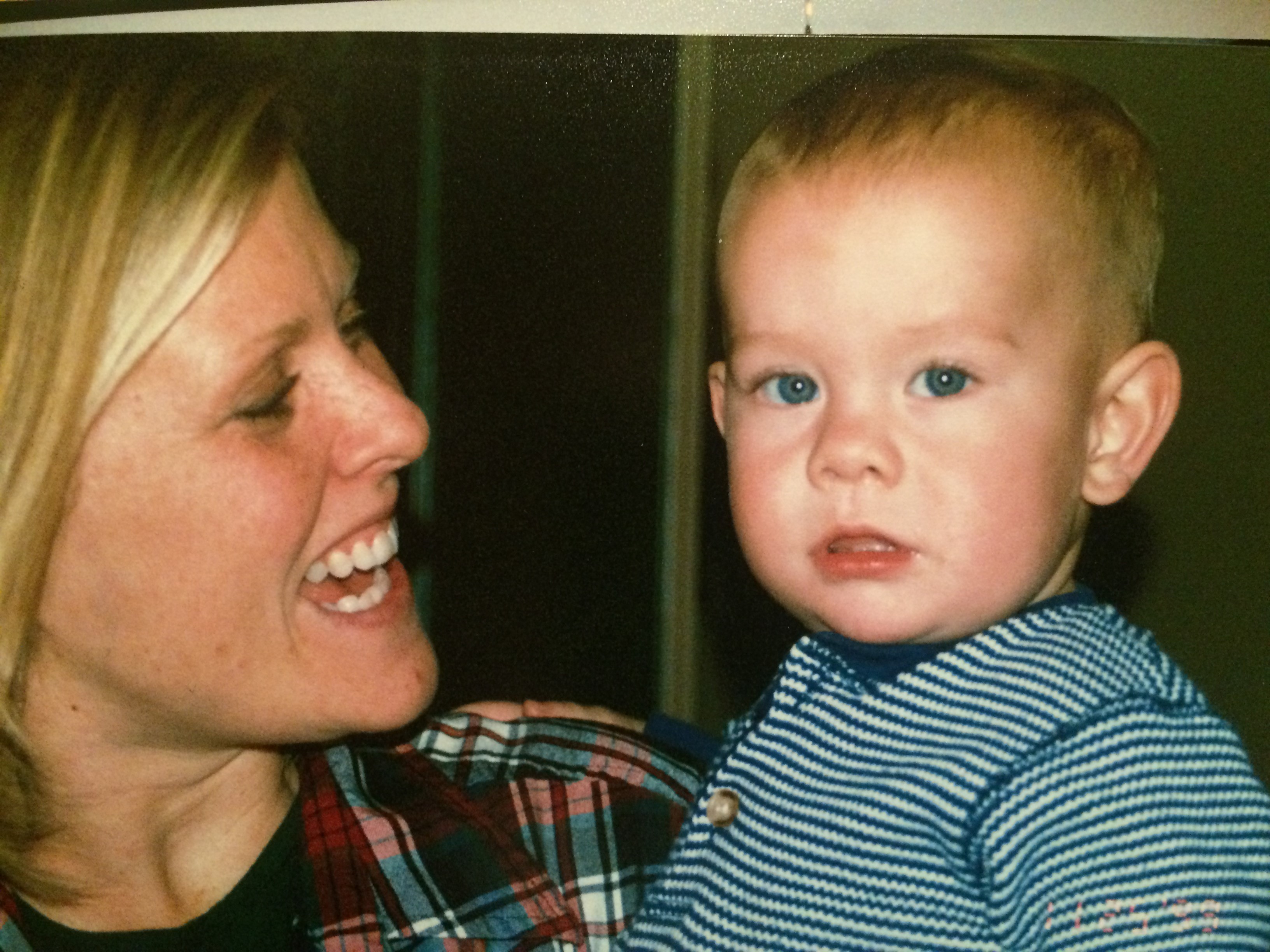 Like the day Jill told Kathy about a family target shooting session with her husband, Mike, and their son, Tanner. The boy wanted to be just like his dad — a crack shot. As he took aim at a target, Mike moved stealthily behind him, out of the boy's sight, raised his rifle, and fired just as Tanner did — a perfect shot that pierced the bullseye. Tanner thought it was his shot that hit dead-center, and he jumped up hollering with glee.
"She thought that was so cute," Kathy says, "just a cute mommy story."
Today, Kathy can't pinpoint the exact date Jill told her that story. But she's sure it was in the last year of Jill's life — sometime before March 28, 2001, the day Jill was shot to death at an isolated ranch in Lincoln County, the day Mike told the responding investigators that Tanner had accidentally fired the shot.
Julie Evenson, Jill's younger sister, has her dreams and doubts and suspicions – and always, the same question: Was Jill's death really a tragic accident at the hands of a 6-year-old son?
She looks at the martial problems and the financial problems. At the alleged affairs and the life insurance — substantive reasons Mike might have pulled the trigger.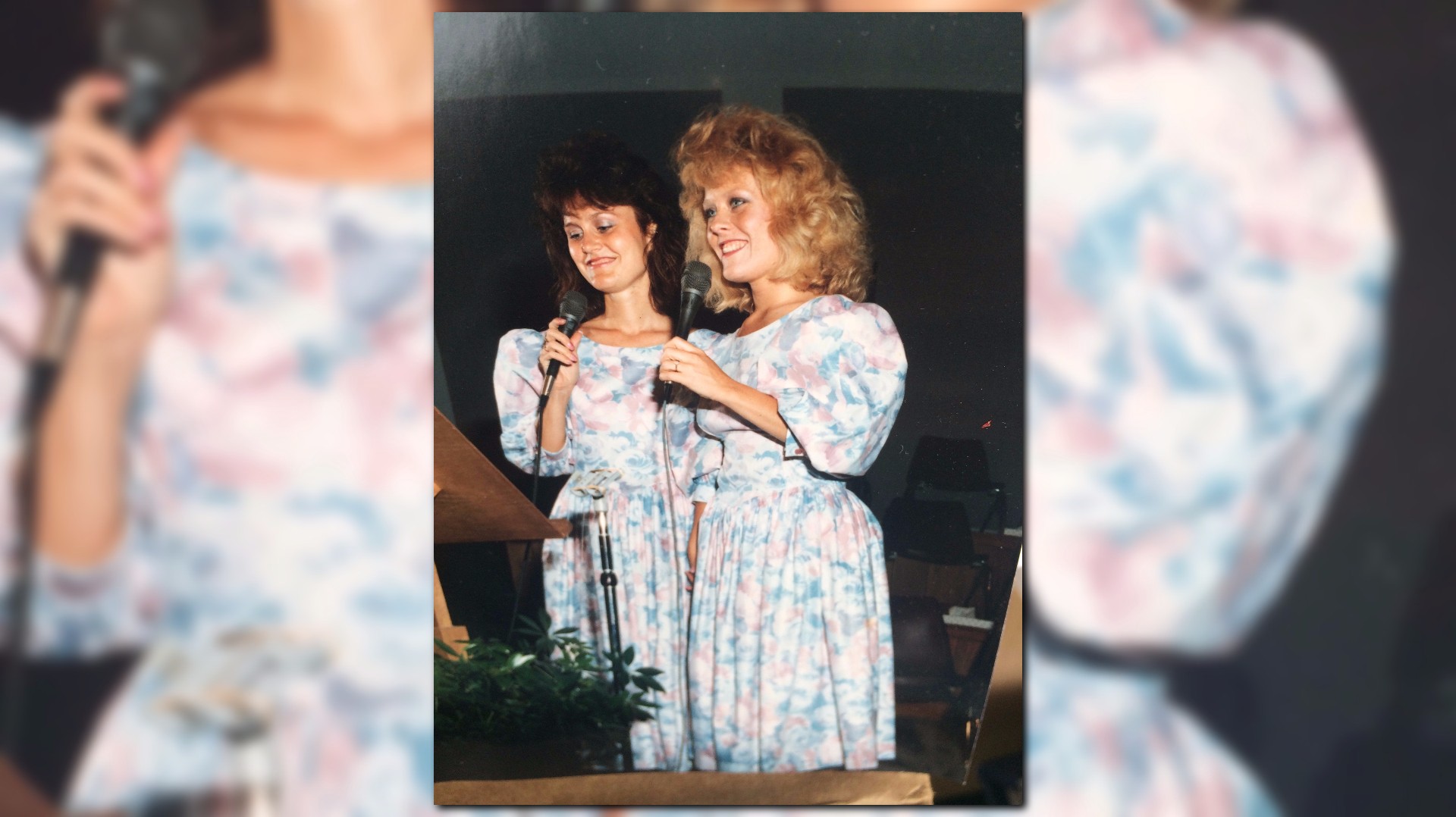 "I don't know," she says, pausing, "if you just put it all together, it makes a lot of sense."
Another of Jill's sisters, Joy Evenson, is even more certain. She doesn't hold back when she is asked what she thinks.
"I think that he killed her," she says. "I'm ninety-nine, one-hundred percent that he totally did it. And you know, he obviously had it planned ..."
She can't forget a conversation she had with Jill a few weeks before she died. She was happy, Joy says, that Mike was going to marriage counseling, that he finally seemed interested in working on their relationship.
Now, she looks back and sees a ploy.
Just after Jill's death, one of Kathy Parham's colleagues blurted out, "Mike did it." It stunned Kathy. And when she visited Mike a couple days after Jill's death, he looked hideous, grabbing onto her and sobbing, not letting go. She concluded there was no way he had killed Jill. But ask that question today, and her answer is different.
"I think just the opposite of what I thought then," she says. "And it just — it just came to me over the years."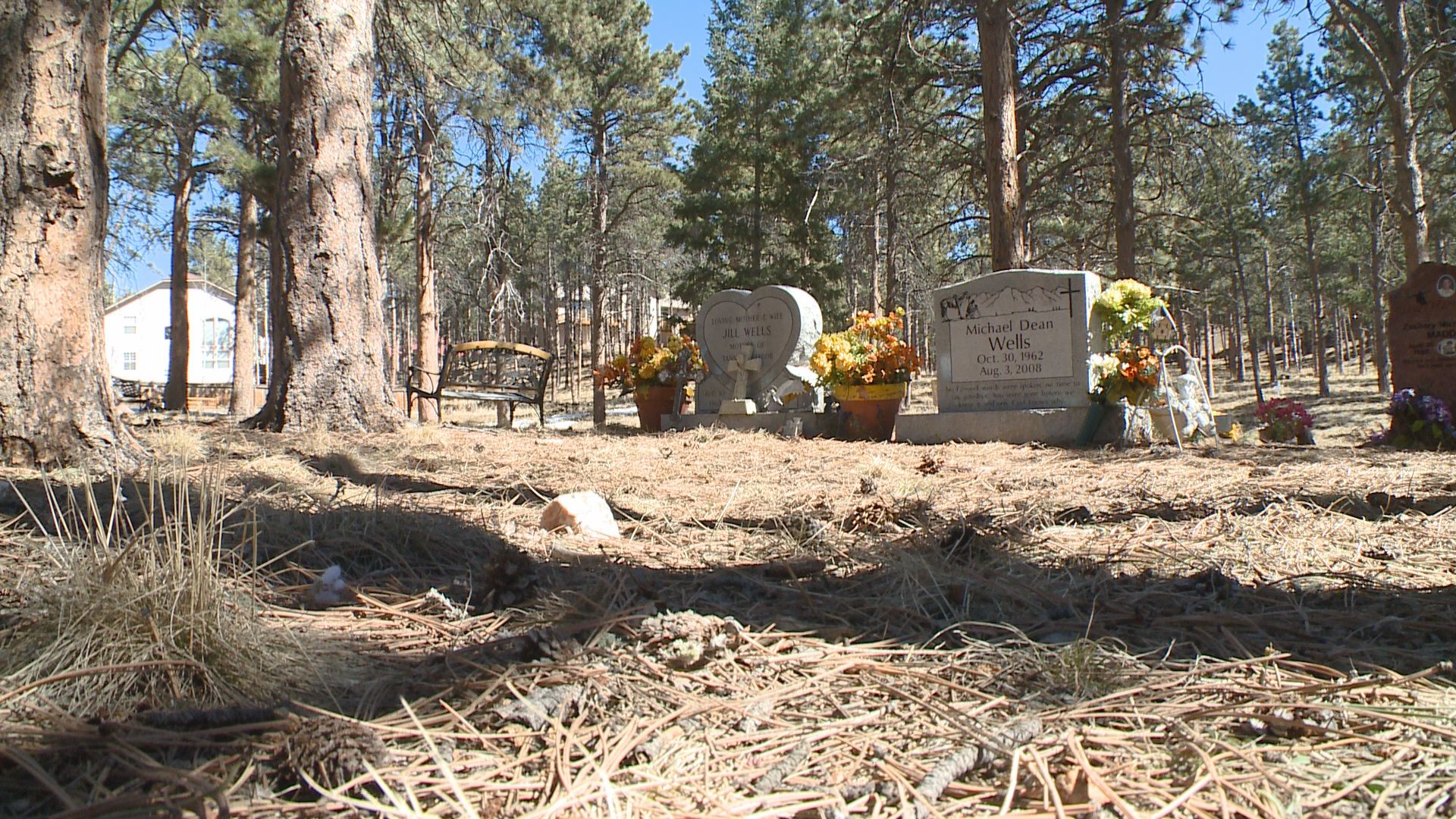 And it's not just members of Jill's family and her closest friends who doubt the version of events laid out by Mike Wells: That he, Tanner and Jill were shooting at paper targets stapled to hay bales; that he let Tanner fire his lever-action .22-caliber rifle; that the boy stood up and tried to cock it; that it went off and hit Jill in the head as she lay prone on a foam mattress, aiming for her next shot.
One person after another finds that scenario difficult — or impossible — to accept.
There are the first responders. Patrick Leonard was on the ambulance that got to the scene just moments after Sheriff LeRoy Yowell and Undersheriff Alan Yowell arrived. Mike's demeanor bothered him. So did the fact he appeared to have done nothing to help Jill after she'd been shot. And so did his reaction when someone suggested the officers needed to question Tanner. For years, he dismissed those thoughts.
Then in 2008, after Lincoln County reopened the case, Leonard saw the two-page report written by the sheriff and undersheriff for the first time.
When he got the line that described Jill's left index finger being on the trigger of her rifle, he shuddered. That's not what he remembered — Jill was holding the rifle as though she was firing right-handed. He was sure of it. And after he examined crime scene photographs, he was doubly sure.
"It's the 'aha' moment, you know?" he says.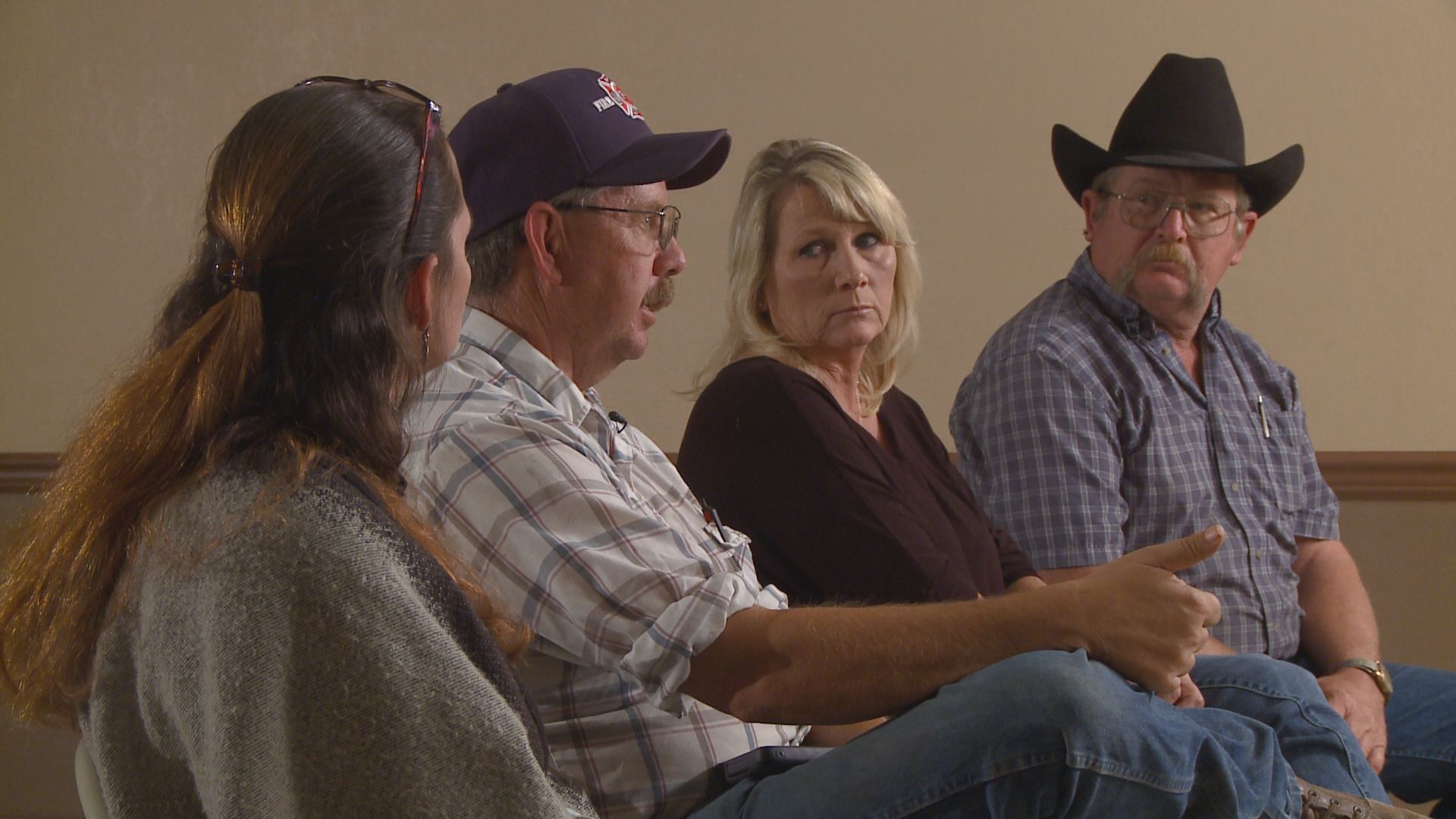 Jill was left-handed, and Mike told Undersheriff Yowell that she was firing left-handed when she died. But the position of her hands in crime scene photos jibe with Leonard's recollections. Those pictures, in turn, led some investigators to conclude the death scene was staged.
Then there's Dr. Michael Dobersen, a highly respected forensic pathologist. He spent more than 20 years as Arapahoe County's coroner and performed more than 6,000 autopsies, including the one on the body of Jill Wells after it was exhumed in December 2008.
Now retired and living in the north-central Colorado mountains, he looks through documents related to Jill's death — the original report, the application for $1.25 million in life insurance Jill filled out less than five weeks before the shooting — and reaches his own conclusion.
"I think knowing everything that we know now," he says, "I think this case would be classified as a homicide."
In some places, deaths are investigated by coroners — civilians with little or no medical background and, in some cases, little training. In others, it falls to medical examiners — physicians.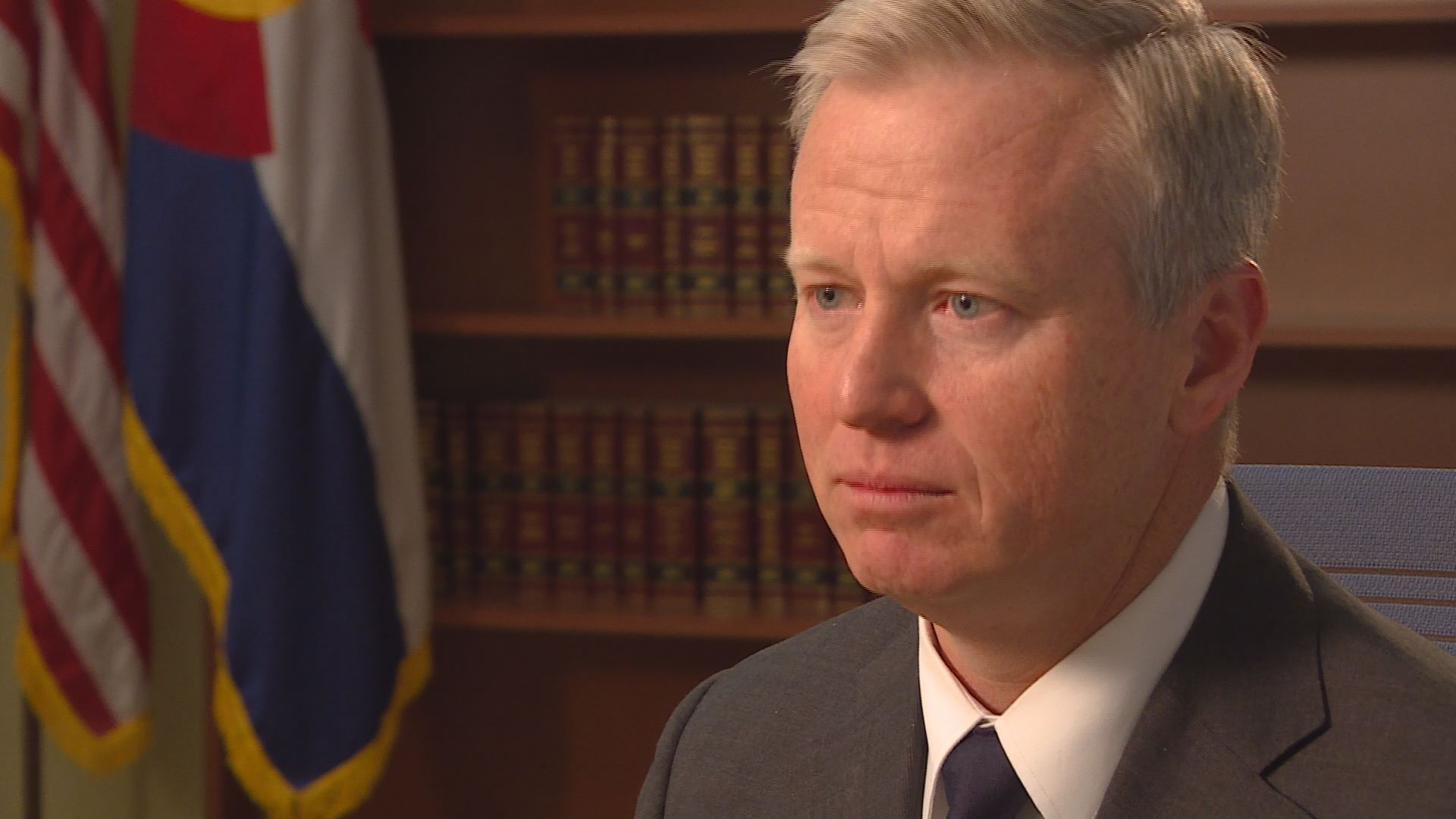 Colorado is one of 14 states that still rely solely on a coroner system, according to the Centers for Disease Control and Prevention. The bulk of them are in the Midwest and West – including Nevada, Idaho, Montana, Wyoming, the Dakotas, Nebraska and Kansas.
Another 15 states have systems that are a mixture of coroners and medical examiners.
The other 21 states have medical examiner systems. The first state to take that step was Massachusetts – making the change in 1877. Three states that touch Colorado — Utah, New Mexico and Oklahoma — all have medical examiner systems.
In Colorado, just about anyone can be a coroner.
"The requirements to be coroner in the state of Colorado — I'm gonna go through a list, and try to memorize these: Be a high school graduate; don't be a convicted felon," says George Brauchler, the district attorney for Arapahoe, Douglas, Elbert and Lincoln counties.
"You don't even have to own a Bunsen burner. You don't even have to know what a Bunsen burner is to be coroner."
LeRoy Yowell sits at the kitchen table in his modest Hugo home, located a few blocks down the street from the department he led for 32 years. He's now 75, nearly a decade removed from the end of eight terms as Lincoln County sheriff. These days, he runs the metal detector at the courthouse, a shiny pistol strapped to his belt.
Ask him what he remembers about Jill's case, and this is how he answers: "Not that much, I'll be honest. Been too many cases over the years."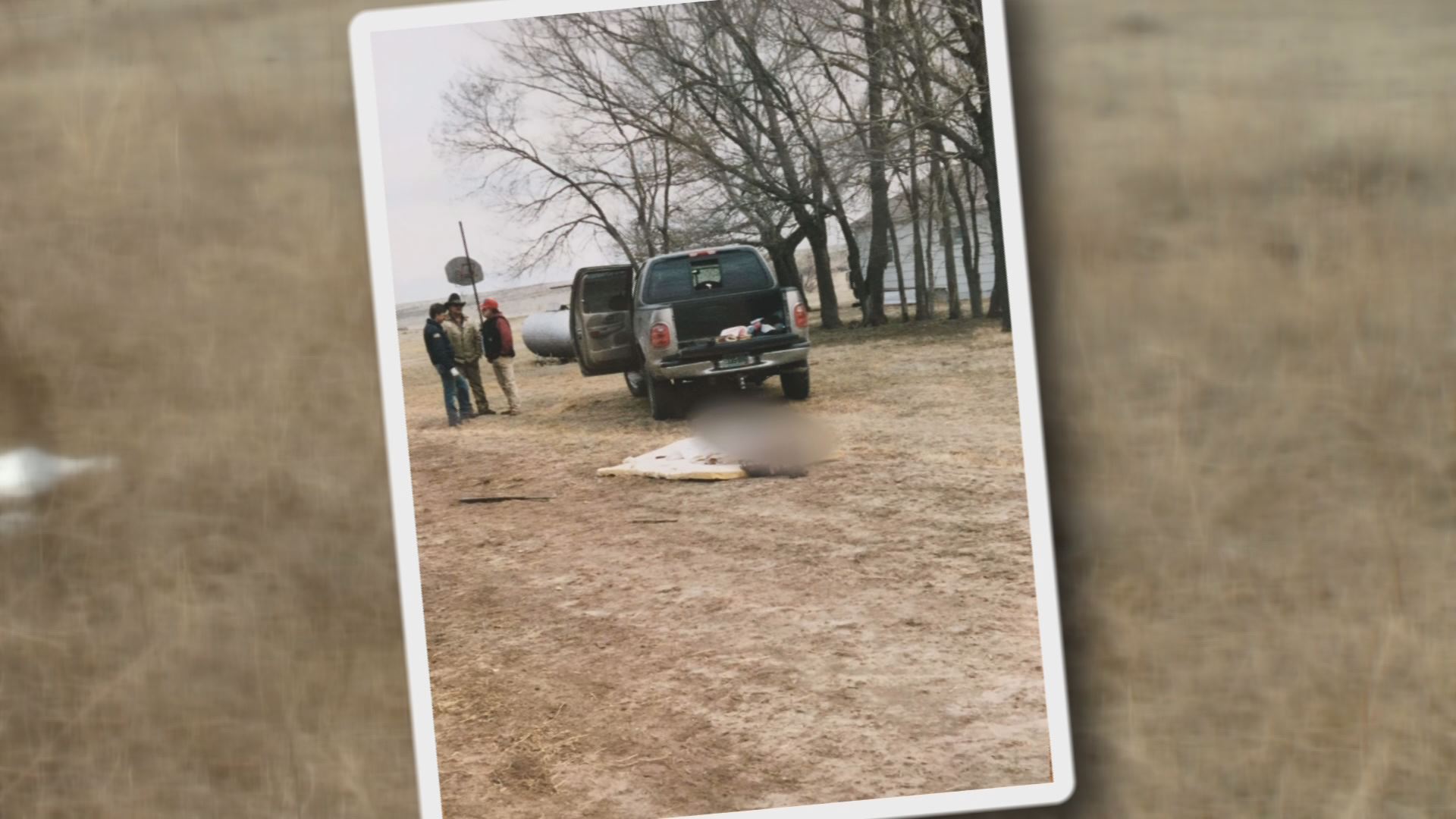 There's a lot he doesn't remember. Not Jill's finger being on the trigger. Not the call from the hospital administrator in Woodland Park suggesting Mike Wells was having an affair. Not the calls from the insurance company's investigator. Not any discussion about taking Mike to the office for questioning, or calling in the Colorado Bureau of Investigation, or arranging for Tanner to be interviewed by an expert in questioning children, something that was routine by that time — even in sparsely populated Lincoln County — in sexual assault cases.
"What I do remember about that one was I was in the office and so was my undersheriff at that time, and we were the ones that responded to it," he says as a television drones in the other room. "After we responded we did call in the DA and then, of course, the coroner come and we all conflabbed, I guess, is the word you wanna use, and agreed that we'd have to go with that Tanner did do it with red flags."
He also can't remember why no one thought to do ballistics tests.
"As I remember, like I said, we kinda done one of these numbers from Tanner's height," he says, raising his arms as though he's holding an imaginary rifle and cocking his head as though he's peering down the sight.
"And everything," he says, "looked like it could have been."
Asked if he could have or should have done more back in 2001, this is how he answers: "Looking back at the time, no. Autopsies? We did very few autopsies in those days, because a lot of it was financial. We didn't have the budget for it and stuff like that and neither did our coroner."
As for the "red flags," the former sheriff says he had suspicions from the beginning — but nothing to go on.
"The gut feeling was there but you didn't have the evidence to prove it," he says.
His son, the former undersheriff, doesn't remember much, either, he says.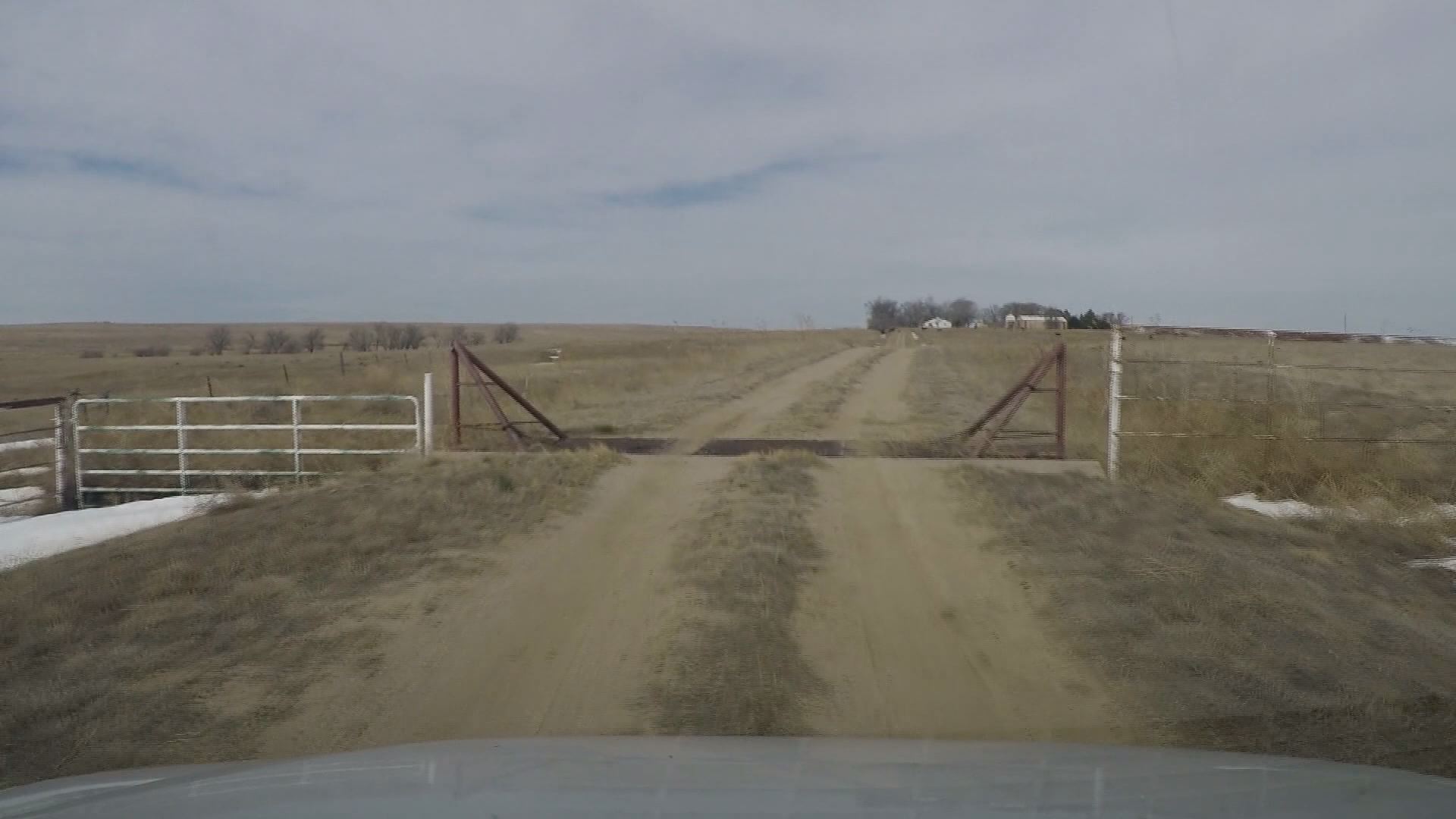 It will be the only insight into Alan Yowell's thoughts on a case. A little more than a year after Jill's death, he pleaded guilty to a domestic violence charge after hitting his wheelchair-bound wife. No longer in law enforcement and living in another state, he did not respond to numerous messages seeking an interview.
The prosecutor who responded that day, William Sylvester, did not remember much about the case either.
One person who did remember it was former Lincoln County Coroner Don Bender.
"If the sheriff's department would have had any suspicions, I would have thought they would have let me know," Bender says. "You know there's nothing to determine — the cause of death was obviously a gunshot to the head.
"So if the police had any questions about it they should have investigated further. All I was required to do — at that time — was just determine, you know, the cause of death.
Bender left office later that year after the electric company he worked for transferred him to Colorado Springs.
"As far as looking suspicious, you know, I always thought that coulda been you know, done by somebody," Bender says. "But, you know, how am I supposed to know?"
When Dobersen thinks about deaths like Jill's, he shudders.
"The cases we talk about are likely the tip of the iceberg," he says.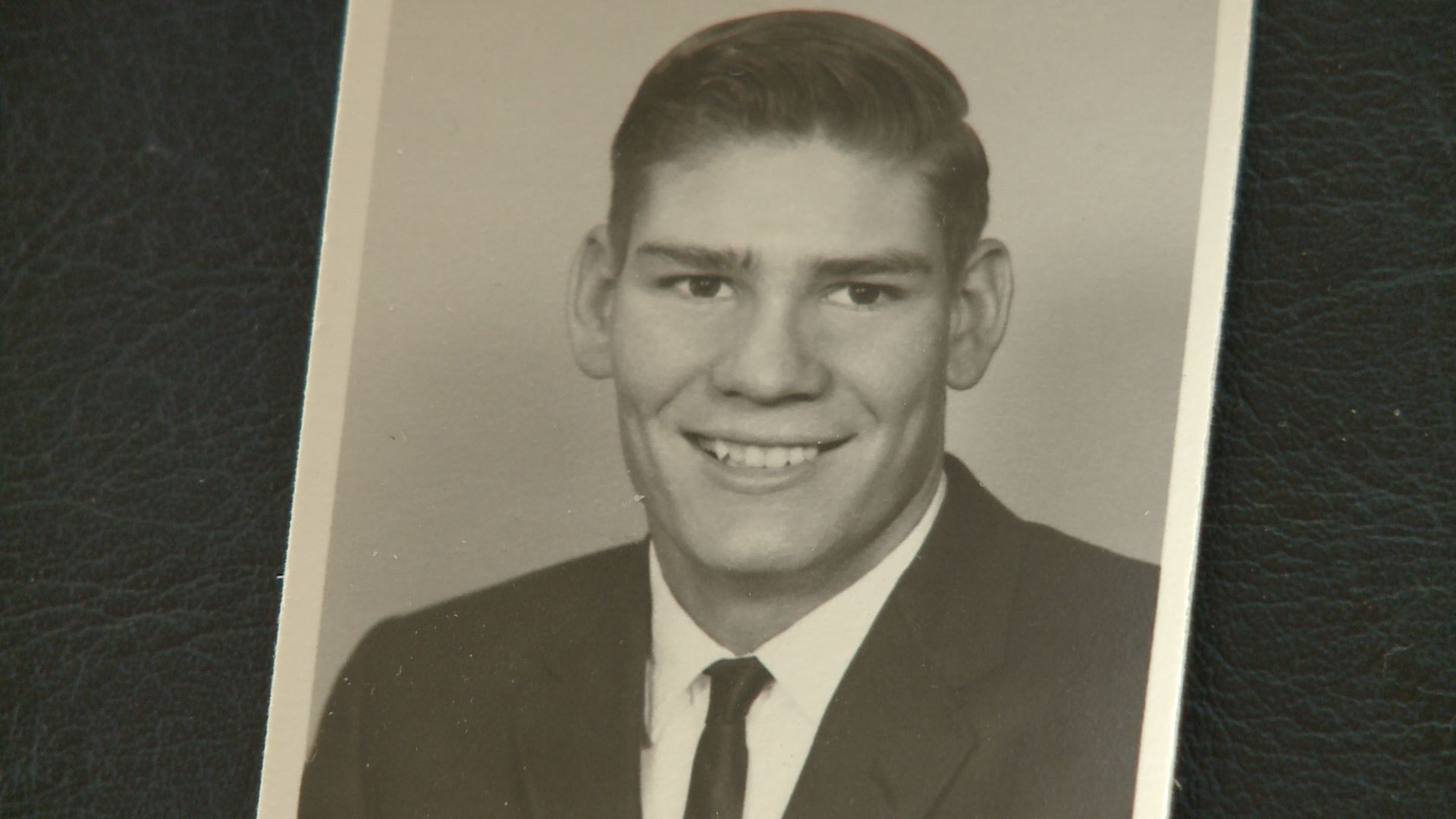 Over the past 25 years, there have been two efforts to reform Colorado's death investigation system — a proposal in 1994 that would have put coroners under the supervision of medical doctors, and a 2011 effort to study the current law and determine whether the state should move to a medical examiner system.
The first was prompted by Vickie Mahrling, whose brother, Leroy Drieth, died in a 1968 car accident originally ruled a suicide. Twenty-five years later, his body was exhumed and a pathologist concluded he'd had his throat slashed before the crash.
The second was sponsored by then-state Rep. Rhonda Fields, D-Aurora. Perhaps better than just about anyone else, Fields knows how important it is that a suspicions, unattended, traumatic or violent deaths be properly investigated: On June 20, 2005, her son, Javad Marshall-Fields, and his fiancé Vivian Wolfe, were gunned down on an Aurora street. They were both 22, both college graduates. A seemingly bright future was gone in killings carried out to keep Marshall-Fields from testifying in a murder trial.
In November, Fields was elected to the state senate, and she's considering taking another run at the same idea.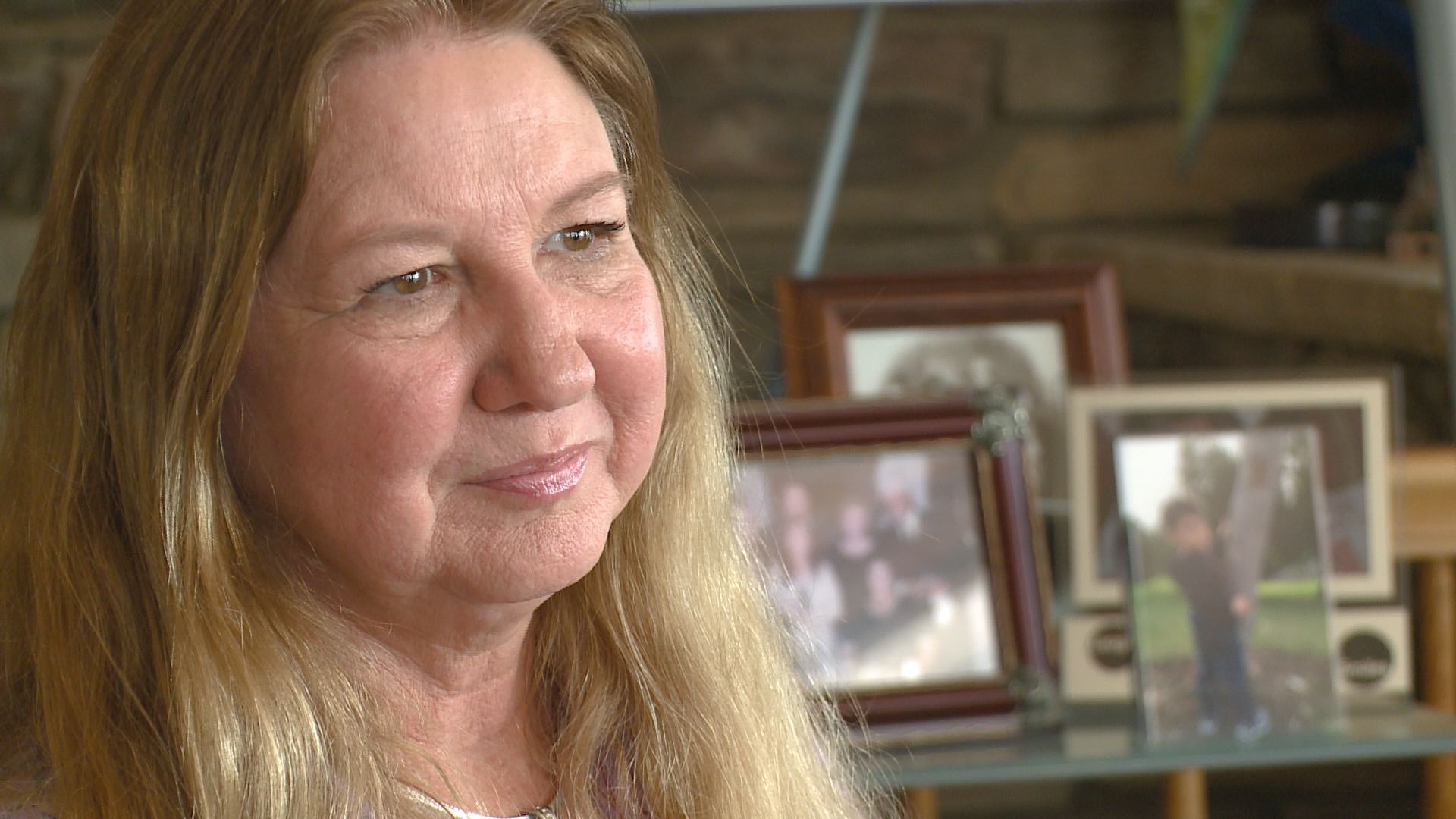 "Some of our coroners across the state may be a mortician, an EMT, the cable guy," Fields says.
On the other side of the argument is Dr. Robert Bux, El Paso County's highly experienced coroner and a board certified forensic pathologist. Speaking on behalf of the Colorado Coroner's Association, he argues that the state's training requirements – new coroners have to take a class about the responsibilities of the job and another in death investigation – are more rigorous than those in many states where medical examiners are in charge.
"That's fact No. 1," Bux says. "Fact No. 2 is coroners do not have discretion on the kind of autopsies they do. They are mandated by state law, what they are. So the problems you're talking about 15 years ago or 20 years ago are not happening today because that's not what the law allows."
But the guidelines, Dobersen notes, are meant to give coroners and forensic pathologists – doctors qualified to perform autopsies – discretion. The one that applies to a case like Jill's calls for an autopsy when "the death is known or suspected to have been caused by apparent criminal violence."
The authorities with the power to investigate in 2001 quickly concluded no crime occurred in Jill's death. If the same thing happened today, there's no guarantee there'd be an autopsy.
Lincoln County Sheriff Tom Nestor lifts the top off a white banker's box in a conference room inside his office. Inside are the contents of the investigation as it now stands, the original slim accordion file replaced with scores of new documents dug up by one of his deputies, Albert Leach, after the case was reopened in 2008.
That investigation led to the discovery of all the life insurance that was in force when Jill died — Mike Wells was paid nearly $800,000 in the weeks following Jill's death. It also led to the exhumation of Jill's body, an autopsy where the fragments of the bullet that killed her were recovered, but ballistics testing that was inconclusive, raising even more questions.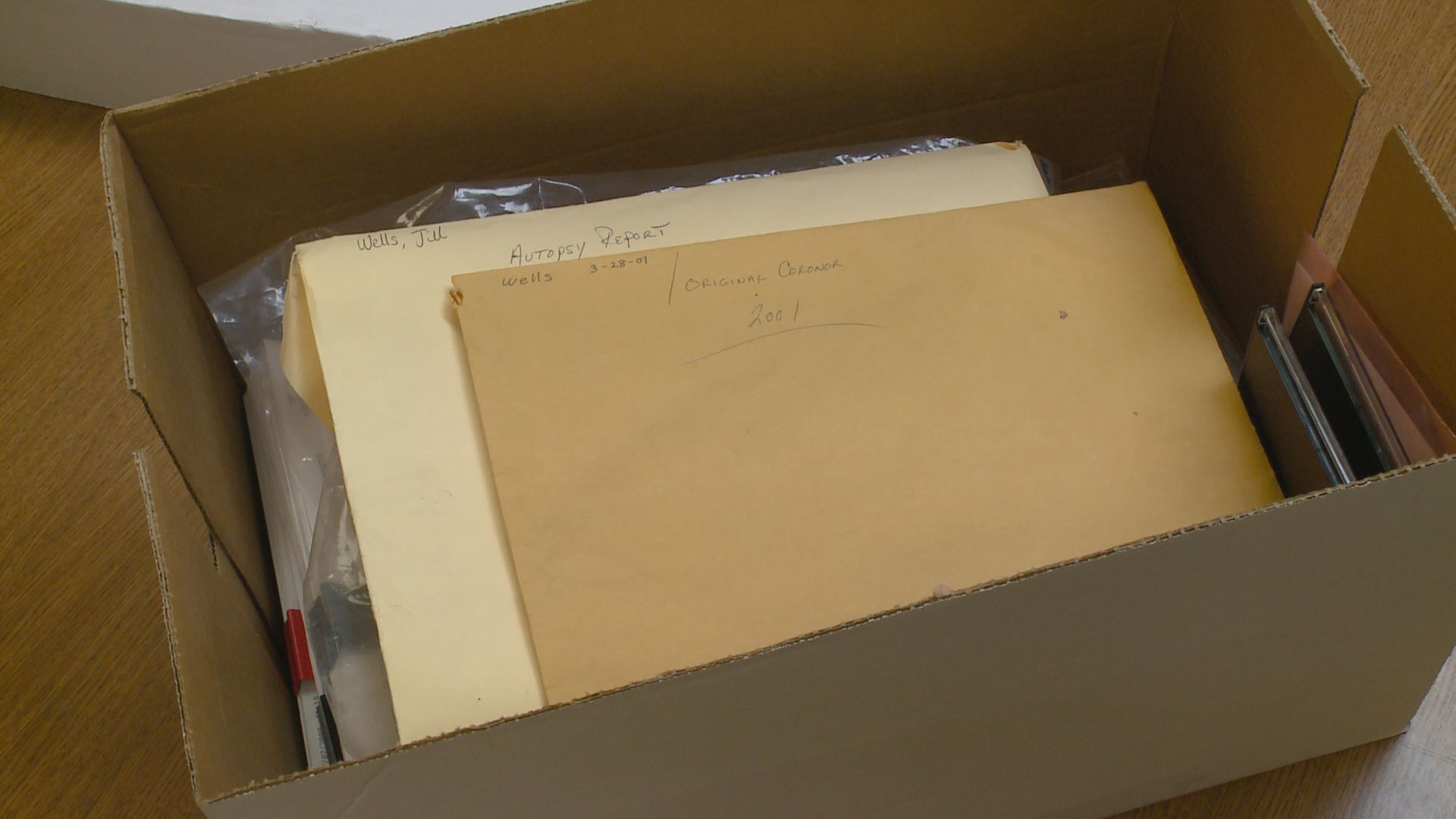 The case remains open, but the reality is that Mike's death from a drug overdose in August 2008 was a crippling blow to the investigation.
"I hope that something comes forward that we don't have that will help us — even if Mike Wells is gone," Nestor says. "If he is responsible for this, I would love to prove that. And I would love to tell Tanner that, you know? It's been 15 years, and this young man's lived with this his whole life, and it's been our goal, whether it helps him or not, to tell him that he wasn't responsible for it."
And although it's Nestor's job to keep an open mind, he acknowledges that, like many others, he finds the official version of events, as determined in 2001, difficult to accept.
"My gut feeling, and what I can prove, are two different directions, I'll tell you," he says. "... my gut — I'm not sure Tanner was responsible for it."
Leach left the Lincoln County Sheriff's Office a couple years ago, but he hasn't stopped thinking about Jill Wells. He remains baffled by the fact no autopsy was conducted when Jill was killed.
He continues to believe all the evidence points away from Tanner as the shooter — and toward Mike. And he feels a keen sense of regret the questions have never been fully resolved.
"Do I feel like they were let down?" he asks. "Absolutely. I feel like Tanner's been let down. And not just back then, but by us right now, because we can't give him the answers he really needs and deserves."
There is one person who still believes that Tanner fired the shot that killed his mother.
The boy who was blamed for Jill's death is now a man. He's in his early 20s and pursuing a college degree. He has a serious girlfriend.
"He is just the most gentlemanly gentleman," says Lynn Evenson one of Jill's older sisters, of the quiet, thoughtful young man she and her husband raised after Mike Wells died.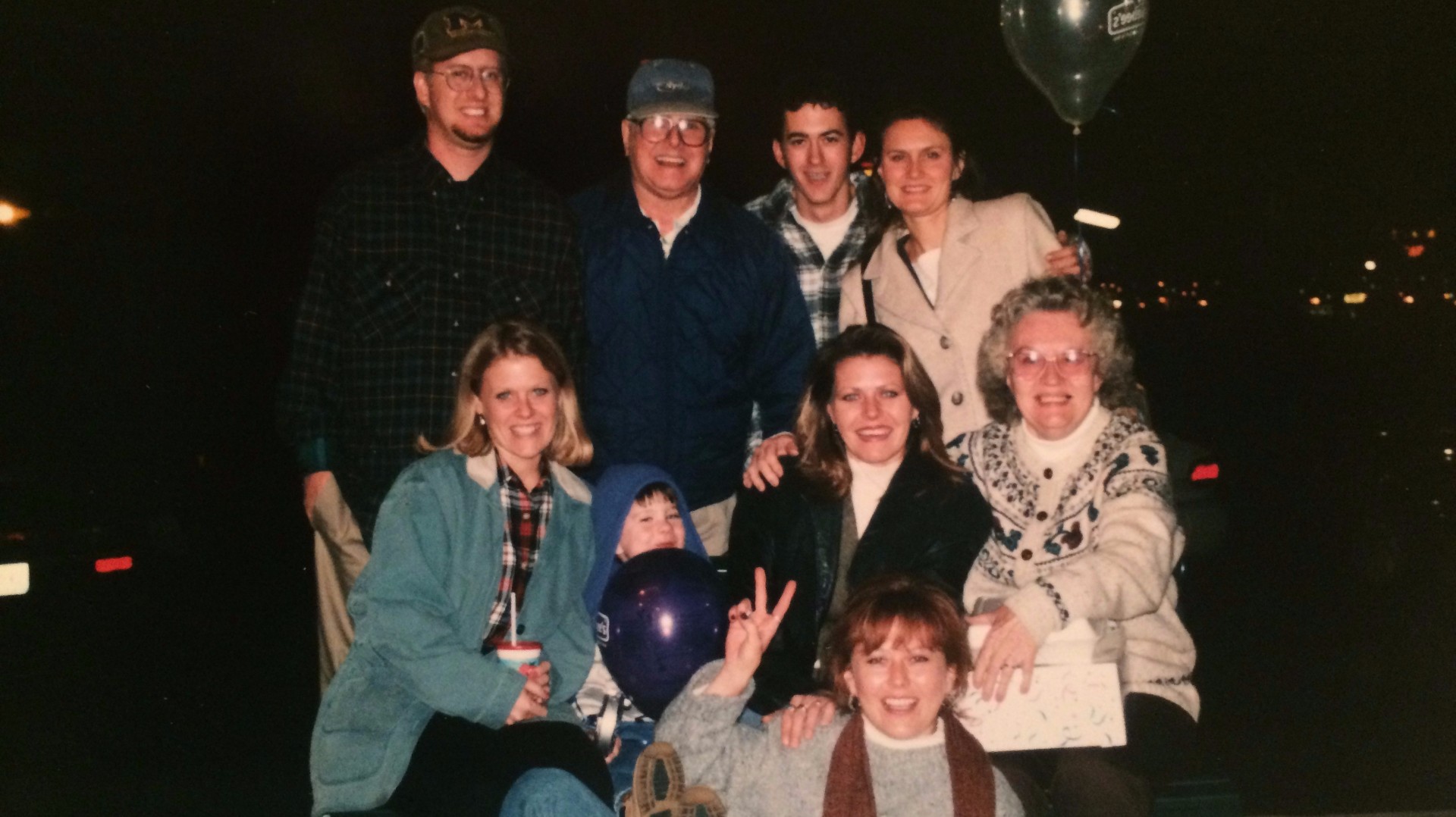 She fought for years to protect Tanner. And maybe for that reason, and maybe because silence sometimes settles in families when the topic is difficult, she and Tanner never really talked about Jill's death.
"I remember one time Tanner, when it was his mom's anniversary of her death, he came, and I'd forgot all about it," Lynn says. "It was probably about three, four years ago. And I was at the computer and he put his arms around me. And he said, I'm so sorry. I said, what are you sorry about? About my mom dying. And I said, oh, Tanner, I said, I'm so sorry. I said, you don't have to be sorry — I'm the one that's sorry. And I love you so much. And he and I just cried."
But just because his mother's death is shrouded in silence doesn't mean he doesn't think about it.
Owing to his private nature, he declines to discuss it. Instead, he writes a letter.
My name is Tanner Wells, the son of Jill Adair Wells and Michael Dean Wells. When I was 6 I lost my mother, at 14 I lost my father. I loved both very deeply ...
Negligence comes to mind when I think back to that day. Now I don't blame my parents for not watching my every move. I don't sit here and wonder what would life be like if they did? I remember the moment for what it was. The past is the past and you can't change that ...
I don't tell many this story as you can imagine. I find it hard to put trust in people, maybe that's due to what happened during my childhood and the shortfalls of trying to depend on a father whose problems aren't just financial but rooted in addiction.
I remember my mother laying down and me getting up. I grabbed my father's lever action which for me at the time was hard to cock. At this point in my life I had shot plenty of times, maybe my parents felt comfortable with me handling firearms by myself. Negligence is a harsh word but it's the truth. I shouldn't have had my hands on a gun I wasn't very familiar with without someone helping me through every step. In that traumatic moment things can get blurry some details you may not remember but the truth is I do.
Now I can't tell you the weather on that day or what the sheriff looked like but I can tell you what I do remember. For so many years I have tried to move on but those memories come up almost every day. I remember nights running to my dad's arms and balling my eyes out and see him do the same ...
Growing up I remember times where people would talk behind my back about my past. In the sixth grade I pushed a kid at recess playing football maybe a little too hard and I'll never forget what he said to me. He yelled "Why don't you go kill your dad like you did your mom." Again I had to cry with my dad and again I have to remember it ...
When people find out about it I tell people that I don't remember so I don't have to re-live that event in my head when they ask what happened ... But the truth is that in that moment my gun fired in my hands. The picture of my mother with her head down as my father grabbed me and ran me inside and put me next to my brother and I asked why he did that? He told me that my mom had hit her head on a rock. I remember talking to many people telling them what happened to my mom and I told them that she hit her head on the rock. But she didn't hit her head on a rock because I had killed her. Yet again I have to remember.
This comes from my heart when I tell you that you can search for anything you want and you may find traces of past deceit and lies. You may uncover things no one wants to believe or hear. Like I have of my father's unfaithfulness ...
I know my father had his troubles with addiction, I know he struggled financially though he never showed it to me or my brother. He could have sought help for his issues and who knows, maybe he wasn't the greatest dad when you put those facts out there, but he was the only one holding on to me when we cried together because of the grief we felt. That day we lost one of the brightest shining spirits to walk on this earth in my mother. But it was me, not him holding the gun. So I sit here and I remember, just like I have for the last 17 years, and just like I'll have to the rest of my life.
-Tanner Wells, Son of Michael Dean Wells and Jill Adair Wells
So is that the end of it? Is that the definitive word about the death of Jill Wells — that her son really did shoot her, that his memory of the incident is the most important piece of evidence?
Dr. Max Wachtel doesn't think so. A forensic psychologist, he said childhood memories are unreliable — and susceptible to being influenced by other things seen and heard.
"It's extremely easy with kids to implant false memories," Wachtel says.
A case in point: An expert interviewing a child will try to determine "how suggestible the kid is by asking a question, like, do you see that bird up there in the corner?"
"And they'll ask a couple of times," Wachtel says. "There's obviously no bird flying around in the corner of the room. And some kids will be like, you know, there's not a bird up there. But I bet a lot of them will say, yes, I see the bird. And then twenty minutes later, yeah, I remember when that bird was flying around the room."
Still, with Mike Wells dead – the prime suspect in the minds of many people – is it even important to try to understand whether Tanner's memory is accurate?
Ryan Brackley, a former prosecutor in Manhattan and now Denver's assistant district attorney, thinks it is.
"I really believe that someone needs to get to the truth in this case," Brackley says. "I really feel that for the sake of this boy and for the sake of his family he needs to know the truth.
"And I feel for the sake of Jill's family, they need to know the truth, regardless of whether or not someone can be prosecuted, it's important. It's important. These are important questions. The answers are important."
Brauchler, the prosecutor, finds himself in a difficult place on that question.
"My job is to seek justice," Brauchler says. "And that justice is built on a foundation of truth ... But I think the bigger question for me and my job is, was I hired by the voters to just seek truth anywhere and everywhere in any criminal case regardless of whether or not we can actually make a difference in the system? That's tough here, because the person that we're suspicious of, the person who seems like they have the motive and they conducted themselves in a way that would bring them scrutiny from the criminal justice system, they're long deceased."
Still, he is considering whether there is an appropriate role for his office in trying to find answers in Jill's death.
If the moment that gun fired was a stone hitting a pond, the ripples can still be felt by the people who loved Jill, who care for Tanner.
In Kathy Parham's small office at Penrose Hospital, where the sunlight slants through the window behind her desk, a pair of white Easy Sprit tennis shoes sits on a book shelf, a crumpled ankle sock stuffed into each one. They are Jill's shoes. Reddish-brown dust streaks the seams, and the laces are knotted just as Jill left them after she slipped them off in Kathy's office following one of their lunchtime walks.
Thinking about the shoes takes Kathy back to April 3, 2001, the Tuesday after Jill's death. Hospital administrators held a small memorial service in the hospital's chapel for Jill's colleagues who weren't able to attend her funeral the previous day in Woodland Park. Jill's parents and other family members came.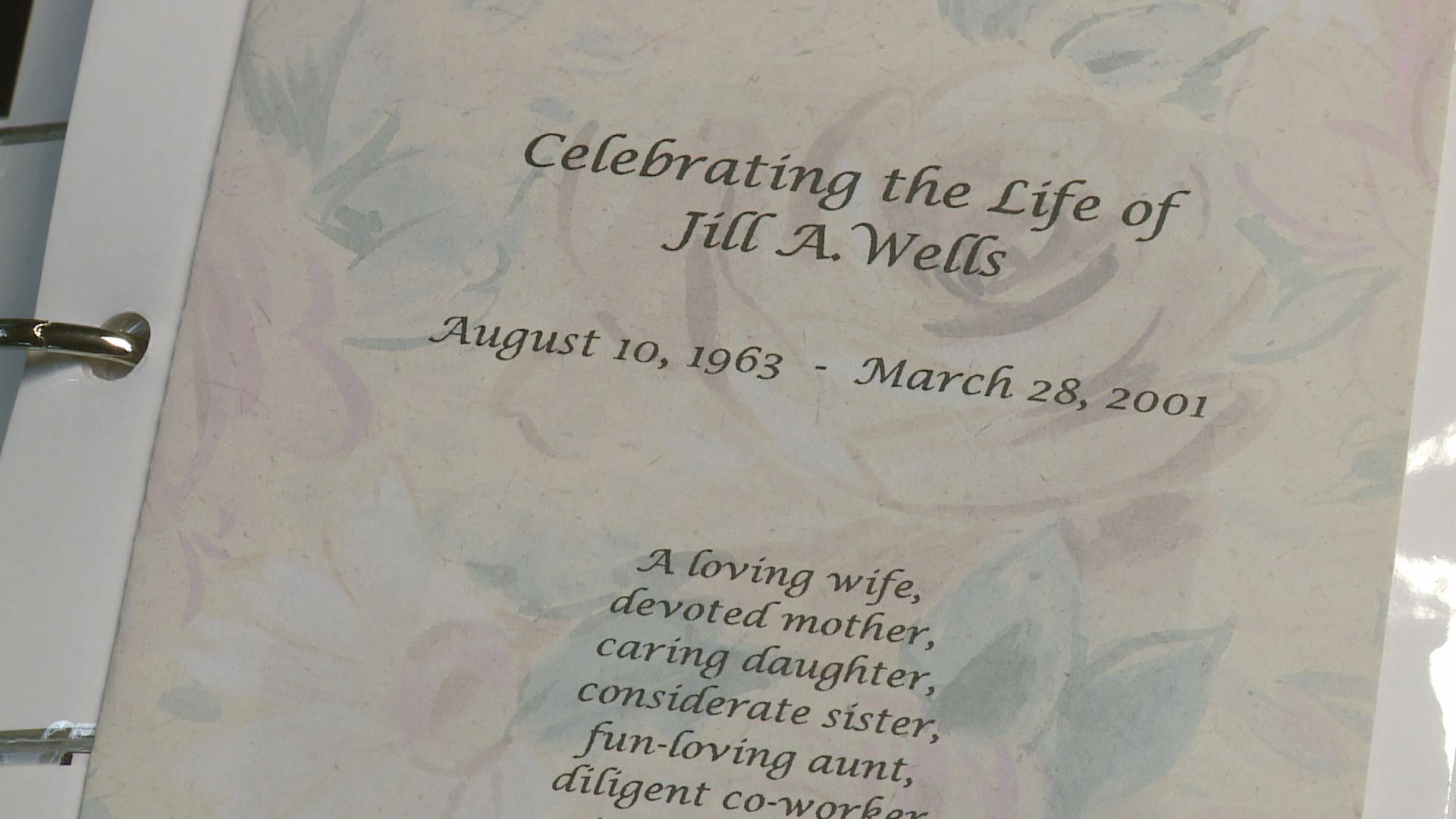 "Her mom had been out here before, and we were taking the family members that were still here to show them – this was Jill's office, and they had come to my office, and I said these are Jill's shoes," Kathy says. "Her office was up on the 11th floor at the time, so she would come down to my office and change her shoes. And so she'd keep her shoes in my office. I said, would you like her shoes? I said these are her socks, these are her shoes, they have her DNA.
"And her mother said you keep those shoes – I want you to have those shoes."
Kathy smiles as she tells the story, then pauses for a moment.
"We do an employee survey, and for many years the question that was asked, do you have a best friend at work?" Kathy says. "She was my best friend at work. Irreplaceable."
As the words leave her mouth, there's a catch in her voice, and her eyes glisten with tears that don't fall.
Today, the dreams don't come so often for Julie Evenson, and as she wanders in the solitude of the Missouri farm where she lives, a camera in her hands, she hopes to catch a glimpse, and a shot, of a butterfly.
The delicate creatures always remind her of Jill — ever since the first time she saw one after the shooting.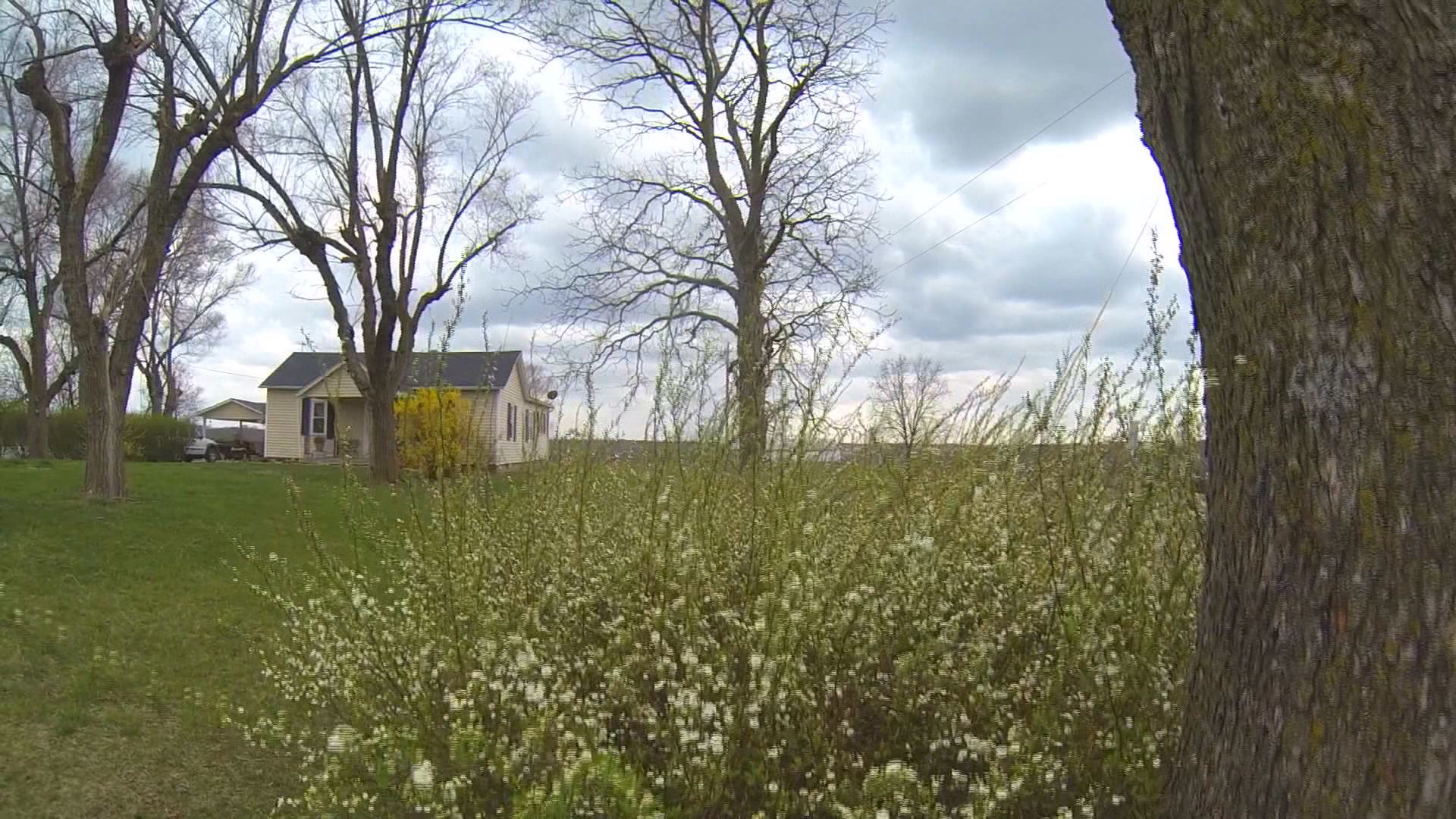 It was Easter 2001. Just 2½ weeks had passed since Jill had died, and a bunch of the people who loved her gathered at Joy's home after church. Their collective pain was still raw, and there were a lot of tears that day. But there was also laughter, and as Jill's parents and her brothers and sisters and their spouses and kids wandered out front after a big meal they began the ritual of saying goodbye, clustering for hugs.
Just then, a butterfly landed on Julie, alit for a moment, and then took flight again, circling before settling anew on the finger of Jill's father, the Rev. Walter Evenson.
"That's Jill," Julie said that day. "She's saying, 'I love you.'"
From that moment on, a butterfly would always remind her of Jill — it's short beautiful life the perfect metaphor for the big sister who taught her how to dig a volleyball inches from the court, who encouraged her to look past her own imperfections to the beauty inside, who coaxed her to stand up for herself.
Contact 9NEWS reporter Kevin Vaughan with tips about this or any story: kevin.vaughan@9news.com or 303-871-1862.