CENTENNIAL, Colo. — Alex Christopher Ewing was sentenced on Tuesday afternoon to three consecutive life sentences for murdering Bruce and Debra Bennett and their 7-year-old daughter, Melissa, in a 1984 attack that sent shivers through the metro area.
Ewing got life in prison with parole possible after 20 years for each of the victims – the maximum under Colorado law at the time of the killings. Because District Judge Darren Vahle ordered that those sentences be served consecutively, he all but guaranteed that the 61-year-old will die behind bars.
Earlier this month, a jury convicted Ewing of six counts of first-degree murder for the killings, which are believed to have been committed with a claw hammer. That included three counts – one for each victim – alleging that he committed the murders after deliberation. The other three counts allege that he killed each of the victims in the course of committing another felony -- but the judge vacated those charges.
Melissa Bennett was also sexually assaulted, and her younger sister, Vanessa Bennett, was brutally beaten, but survived.
Before imposing the sentence, Vahle heard testimony from those most deeply affected – members of the extended Bennett family.
That included Connie Bennett, Bruce Bennett's mother, and Vanessa Bennett, now 41 years old and still living with the aftermath of the attack.
"I'd like to direct my statement to the court and not to the murderer," said Connie Bennett, who discovered the crime scene on the morning of Jan. 16, 1984. "Some people may call him an animal, but I won't because I think animals have a purpose in this world. I feel he has shown no remorse for what he has done. I will not say that he has destroyed our family lives. We are a strong family, and we're leading productive lives. However what he has done has left us with extreme sorrow and a feeling of loss, and a wound that will never heal."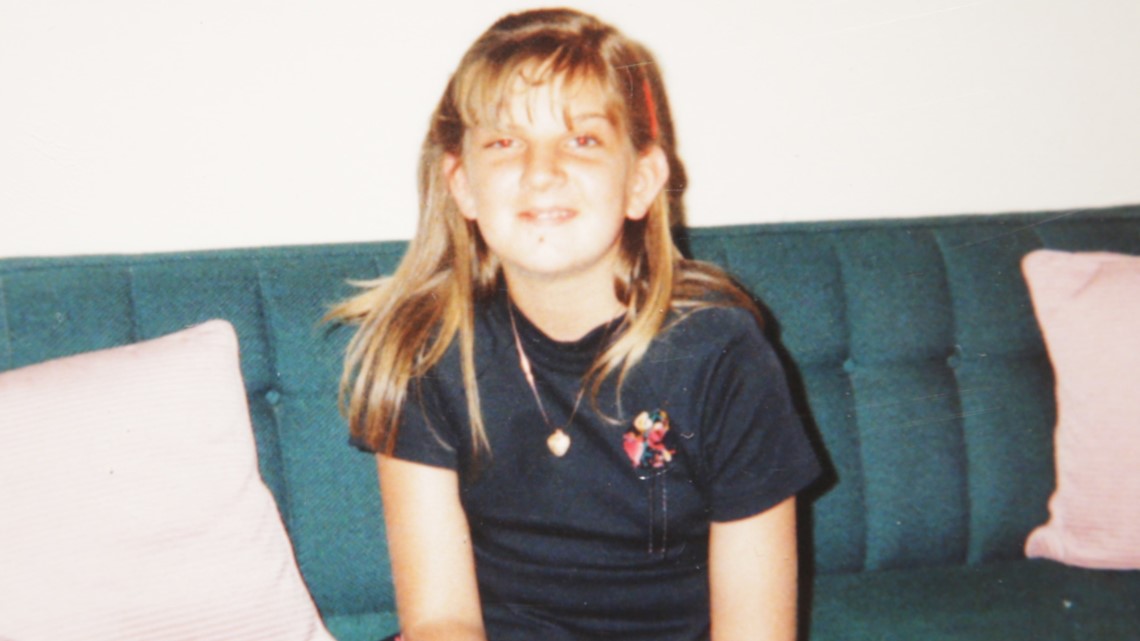 Vanessa Bennett recounted the critical head injuries that left her with a lifetime of problems – depression, anxiety, anger and a two-decade struggle with heroin.
"I'm sober now, but I still can't talk about things – many things – with my family or anybody for that matter," she said. "But all everyone else sees is my anger and my anti-social behavior. I didn't just lose my parents and my sister. I lost my trust in people and my dignity and pride. I lost the person I was supposed to be."
At that point, she broke down, before gathering her emotions and continuing.
"I lost my sanity," she said. "I look in the mirror every day and look at myself and I hate who I am. And I hate what I had to go through and still go through. I hurt myself. I was a drug addict for so many years. I'm a very strong person, though, but when it comes to my family that was the most important thing to me in the whole world."
The damage went beyond them to extended family members.
"What happened on that night isn't just something that happened one night," said Brian Large, a nephew of Debbie Bennett's. "The ripple effect has continued to cause waves, and we can still see those ripples today. The emotional scars run much deeper than the physical scars."
Emma Serna, another family member, held up a family picture of Bruce and Debra and their daughters.
"This picture used to be a symbol of a happy family which suddenly became a symbol of what evil is in our society," Serna said.
Given the chance to speak, Ewing said, "No, thank you."
Before imposing the sentence, Vahle spoke first to Connie and Vanessa.
"It's been four decades that you all had waited to try and have some closure, and closure is such a stupid word. This isn't going to close anything for you," Vahle said.
He told Connie he was "stunned and amazed at your strength over these four decades" and told Vanessa that when he looked at her, he saw "human triumph."
The judge said he'd seen all kinds of evil and wickedness – people who prey on others, people who killed their own children.
"Mr. Ewing, I want you to know that nothing I have seen in that time compares with the level of depravity that your actions showed in this case," he said.
He described the attack as "an unspeakable orgy of violence."
He then sentenced Ewing to life in prison, with parole possible after 20 years, for the murder of Bruce Bennett. Then life in prison, with parole possible after 20 years, for the murder of Debra Bennett – and ordered that sentence to start after the first one ends.
Then, for Melissa – "for the murder of this beautiful little girl not yet 8 years old – the most despicable act of brutality I have ever seen," a third consecutive life sentence.
"I hope in some way the fact that you will languish in prison and someday die there will bring some comfort to these people after waiting 40 years," Vahle said.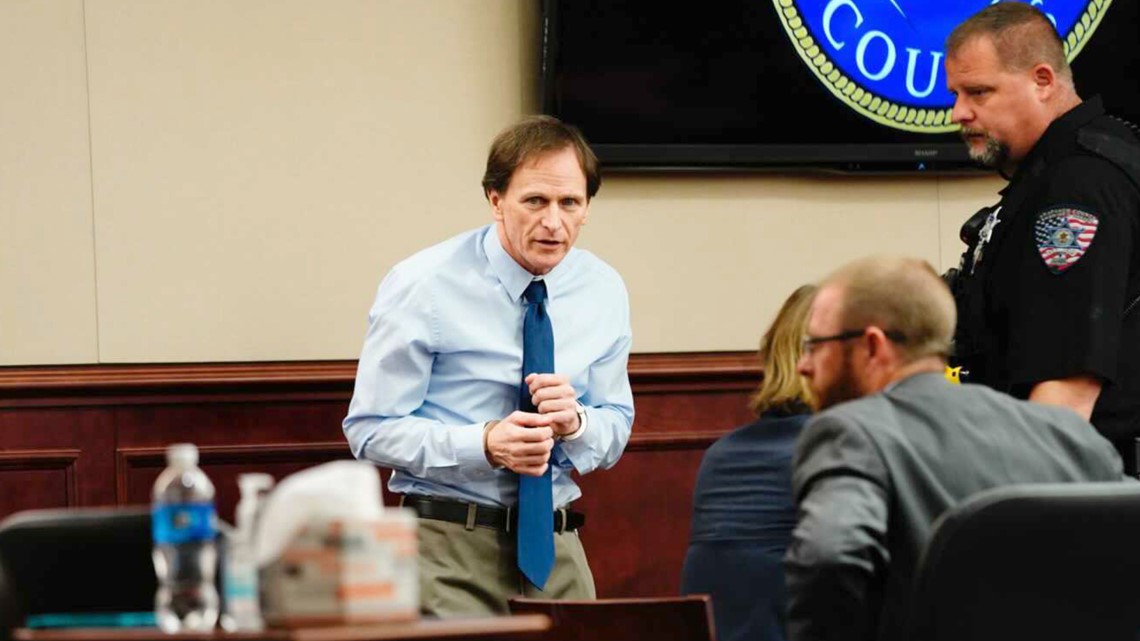 The prosecution's key piece of evidence in the case was DNA extracted from semen found on the carpeting beneath Melissa Bennett's body and on a comforter that partially covered her when firefighters found her.
Defense attorneys argued that other problems with the evidence – like investigators failing to wear gloves – and the fact that none of his fingerprints were found at the crime scene raised doubt about his guilt.
The case was cold for more than three decades before a 2018 DNA hit led to the identification of a Ewing as a suspect in the attack – and another one in Lakewood that same month that left a 50-year-old woman dead.
At the time, Ewing was serving a 110-year sentence in Nevada for a late-night ax-handle assault on a couple there.
After an extradition fight that stretched into 2020, Ewing was transferred to Colorado to stand trial in the Bennett killings and the murder six days earlier of Patricia Smith. She was raped and beaten to death with an auto body hammer in the Lakewood townhome she shared with her daughter and two grandchildren.
Ewing faces four counts of first-degree murder in that case. One alleges he killed Smith after deliberation, each of the other three alleges that he killed her while committing another crime – robbery, burglary and sexual assault.
Under Colorado's felony murder rule, a person can be charged with first-degree murder for killing a person in the commission of another serious crime.
Ewing is scheduled to go on trial in that case in October.
Ewing is also suspected in two other hammer attacks in Aurora that occurred earlier in January 1984, including one in which a woman was sexually assaulted, beaten and left for dead. However, no charges will be filed in those cases, in part because the statute of limitations on many crimes had run by the time he was identified as a suspect.
According to court documents obtained by 9Wants to Know, Ewing was arrested in Kingman, Ariz., 11 days after the Bennett murders, accused of breaking into a home there and beating a man with a slab of granite. Because of overcrowded conditions at the jail in Kingman, Ewing was held for a time at a detention center in Utah.
On Aug. 9, 1984, Ewing was being transported from Utah back to Kingman for a court hearing when he ran off after jail deputies stopped a transport van in Henderson, Nevada, for a bathroom break.
That night, Ewing broke into a home in Henderson, Nev., and attacked a couple with an ax handle, savagely beating them. He was arrested two days later, convicted of multiple charges and was behind bars in Nevada until that DNA hit.