ARAPAHOE COUNTY, Colo. — After a hearing featuring sometimes graphic testimony and extensive discussion about DNA evidence, a judge ordered Alex Christopher Ewing to stand trial on multiple counts of first-degree murder in one of Colorado's most notorious cases – the 1984 slayings of three members of an Aurora family.
Bruce and Debra Bennett and their 7-year-old daughter, Melissa, were beaten to death – a coroner concluded the murder weapon was likely a hammer – in a case in which a suspect was not identified until July 2018.
The couple's other daughter, 3-year-old Vanessa, suffered extensive injuries but survived the attack, which occurred late the night of Jan. 15, 1984, or early the next morning, at the family's new home in the 16300 block of East Center Drive.
Both of the children were sexually assaulted.
Ewing, 59, was serving a 110-year sentence in Nevada for a late-night attack on a couple in Henderson when that state's Department of Corrections required him to submit to a DNA test. Once the results were entered into the FBI's national DNA database, it led to a "hit" to genetic material left at the scene of the Bennett murders.
The judge heard testimony last month from Bruce Bennett's mother, Connie Bennett, and on Tuesday from Aurora police detective Stephen Conner, who detailed the injuries suffered by the victims and the DNA connection to Ewing.
Defense attorney Stephen McCrohan attacked the DNA evidence.
McCrohan got Conner to acknowledge that many investigators didn't wear gloves while processing evidence, that a CBI agent left a fingerprint at the crime scene, and that the original lab work in 1984 failed to find semen on a piece of carpeting taken from beneath Vanessa Bennett's body. Lab testing years later did find semen on that piece of carpeting -- mixed, District Attorney George Brauchler noted, with DNA from Melissa Bennett.
"There is no innocent explanation with that," Brauchler told Arapahoe County District Judge Michelle Amico. "There can be no innocent explanation for that."
The preliminary hearing is the point where prosecutors must present enough evidence to establish probable cause that a defendant committed a crime.
The judge took a break over the noon hour to consider the testimony, photos and video footage from the crime scene, and other documents introduced as evidence before ruling from the bench.
"The court does find probable cause for all six counts," Amico said in ruling from the bench that there's enough evidence to take Ewing to trial.
In all, Ewing faces six counts of first-degree murder -- one for each of the victims alleging he killed them after deliberation, and one for each of the victims alleging he killed them in the commission of committing another felony.
Judge Amico pointed to the sexual assaults on the girls and evidence of a burglary — dresser drawers were apparently pulled open and gone through, and Debra Bennett's purse was found in the front yard — as underlying felonies that occurred as part of the attack.
Amico also ruled that prosecutors had demonstrated that "proof is evident or presumption is great" that Ewing would be found guilty – a determination that makes him ineligible for bail. In making that determination, she cited the fact that the DNA found at the crime scene was taken from semen and that Ewing acknowledged to investigators that he was in Colorado and working odd jobs, including in construction, at the time of the killings.
Ewing also faces four crime of violence sentencing enhancers. The judge set Ewing's arraignment for Aug. 27.
Ewing also faces murder charges in the Jan. 10, 1984, rape and murder of Patricia Louise Smith in Lakewood. A judge ruled last month there was sufficient evidence to take him to trial in that case. He is scheduled to be arraigned in that case Sept. 1.
Tuesday's hearing in the Bennett case began with a prosecution motion — approved by the judge — to drop eight other charges against Ewing, 59, because the statute of limitations had run out. He was arrested in late 2018 after DNA linked him to the brutal killings.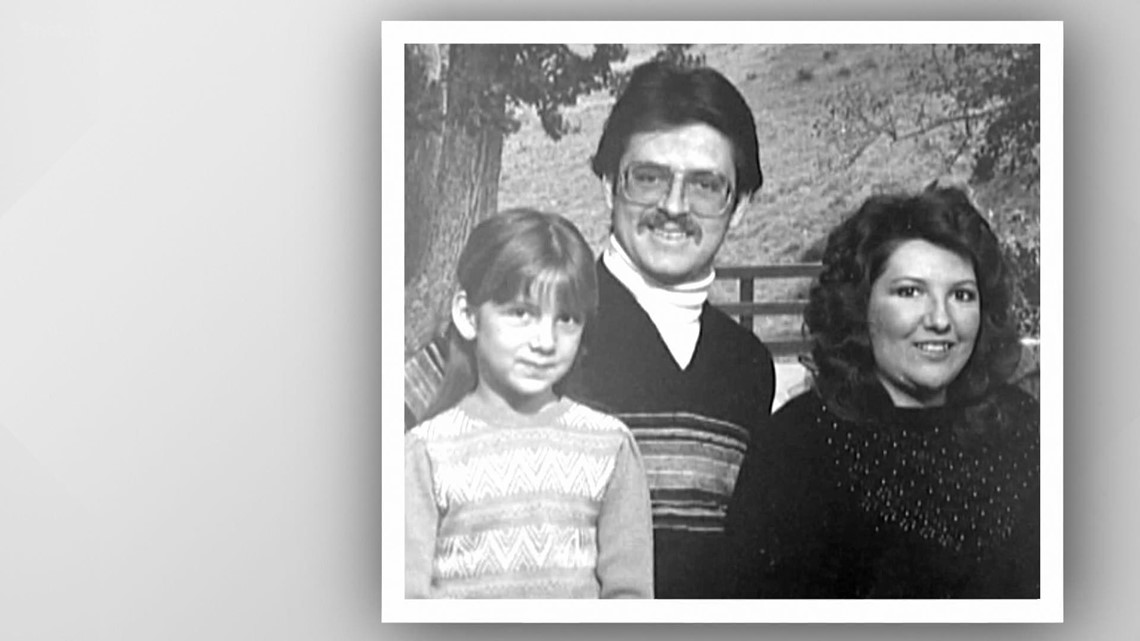 The charges dropped include:
One count of attempted murder
Four counts of sexual assault
One count of assault
One count of burglary
A violent crime sentencing enhancer.
Conner, the only witness to testify Tuesday, described the bloody crime scene officers found at the Bennett home as he was questioned by Chief Deputy District Attorney John Kellner.
At times speaking to photographs of the bloody aftermath of the attacks, Conner detailed the horrific injuries suffered by the victims. Bruce Bennett, for instance, suffered 16 separate blows to the head, apparently from a hammer. His killer slashed his throat, and he sustained other wounds in what investigators believe was a struggle with the attacker that ended with him dead at the bottom of a flight of stairs leading to the home's bedrooms.
Debra Bennett suffered eight blows on the head and other injuries, and Melissa sustained nine, Conner testified.
The hearing for Ewing began on June 16. At the time, defense attorneys requested a delay — in part because they said the pandemic had hampered their ability to meet with Ewing and prepare — and it was granted.
Despite that delay, the judge allowed one witness, Connie Bennett, to testify. She is the one who discovered her son's body and called police
That morning, the couple hadn't shown up for work at the family furniture business, and Connie Bennett said she had gone to their Aurora home because she couldn't reach them by telephone and was worried. When she arrived, she said she saw her daughter-in-law's purse on the ground in the front yard, its contents strewn about.
"I saw it there and I said, 'Oh, there's something wrong,'" she testified at a hearing in June.
Then she said she rushed inside.
"I saw my son, lying on the floor," she said steadily. "He was at the bottom of the stairs, and he was lying on his back, and he had just his briefs on. And I went over there – I just saw him at first and I went over there … I could see he was gone."
Tuesday, she was back in court, sitting less than 20 feet from Ewing, who was dressed in a maroon jail uniform, his wrists cuffed to a belly chain.
After that DNA hit led to the identification of Ewing as a suspect, he waged an 18-month legal fight against extradition. Authorities transferred him to Colorado in late February after he exhausted his appeals.