GOLDEN, Colo. — Todd Grudznske, on trial for a drunken-driving crash that killed a young woman, began Tuesday in court by declining to take the witness stand – and ended it with a failed bid to have the most serious charge against him dismissed.
Wednesday, the jury deliberated for close to five hours but didn't come to a decision.
Prosecutors made the case for 13 charges, including first-degree murder. The defense argued that this case did not warrant such a charge, saying the Aurora theater shooting was an example of malicious intent, not this case.
A 9Wants to Know examination of Colorado court records going back to 1990 found that Grudznske was the ninth person in the state to be charged with first-degree murder-extreme indifference in a fatal DUI crash. None of the others were convicted of that charge.
Grudznske – who prosecutors have alleged drank at least nine shots of hard liquor and four beers in the hours before the wreck – faces 13 separate counts, including first-degree murder.
Closing arguments are expected Wednesday morning, and then the jury gets the case after 3½ days of testimony from dozens of witnesses.
Jurors were not in the courtroom Tuesday morning when Grudznske announced he would not take the witness stand in his own defense.
"I will remain silent, your honor," Grudznske told Judge Christopher J. Munch before the jury was brought in to hear the fourth – and final – day of testimony in the trial stemming from the crash last Sept. 30 at the intersection of Kipling Street and Colfax Avenue.
Jurors will be told before deliberations begin that Grudznske has a constitutional right to remain silent – and that his silence cannot be used against him.
Prosecutors have alleged that Grudznske, 47, spent the morning of last Sept. 30 bar-hopping, then roared down Kipling in his full-size picked and slammed into Wimmer's Mazda at 12:44 p.m. as she waited at a red light at Colfax on her way home after church services and a stop for lunch. Wimmer's car was hurled into a 44 mph spin, starting a chain-reaction crash that involved three other vehicles.
Grudznske had a blood-alcohol level of .341 about an hour after the crash. That's more than four times the point at which a motorist is considered intoxicated under Colorado law.
Wimmer, 25, died about two hours later at a hospital.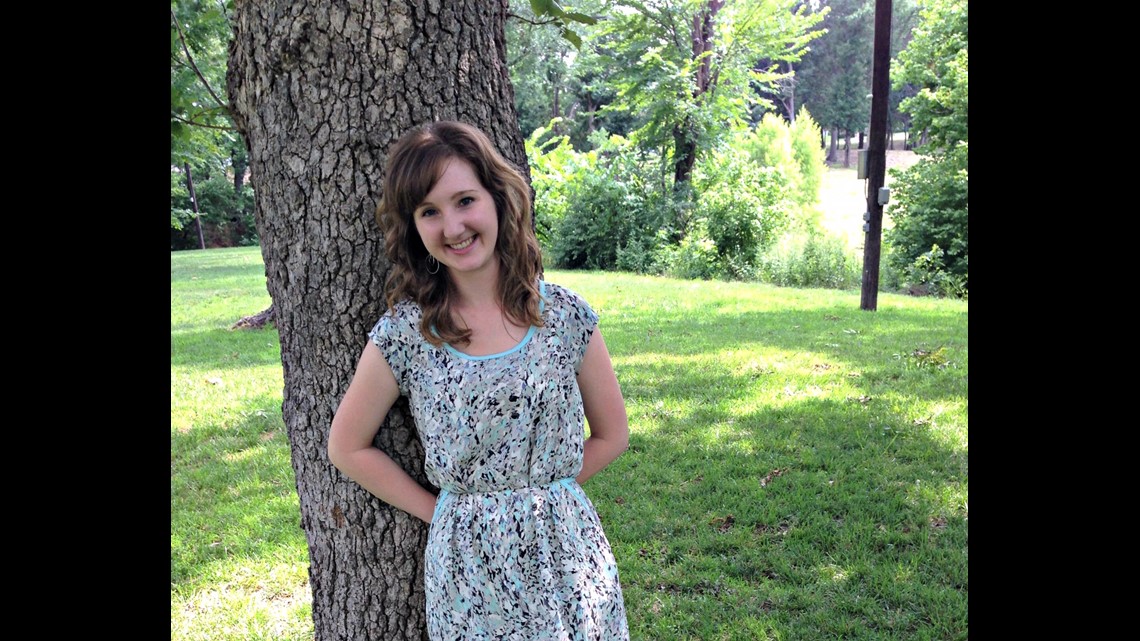 Grudznske's announcement that he would not testify came just before defense attorney Sean Paris opened his case, which he previously indicated would focus on an effort to prevent a conviction on the murder charge and the mandatory life sentence – with no possibility of parole – that would come with it.
Paris called only three witnesses – beginning with a biomechanical engineer who testified that the occupants of the three vehicles caught up in the crash experienced very little chance of serious injuries.
Salisa Martinez's Hyundai Elantra – which was hit by Wimmer's car – experienced forces akin to hopping on one foot, plopping into an office chair, or riding a roller coaster, Lisa Gwin, who is also a medical doctor, testified.
Gwin was retained by the defense to examine the forces involved in the collisions that occurred after Grudznske's truck crashed into Wimmer's car.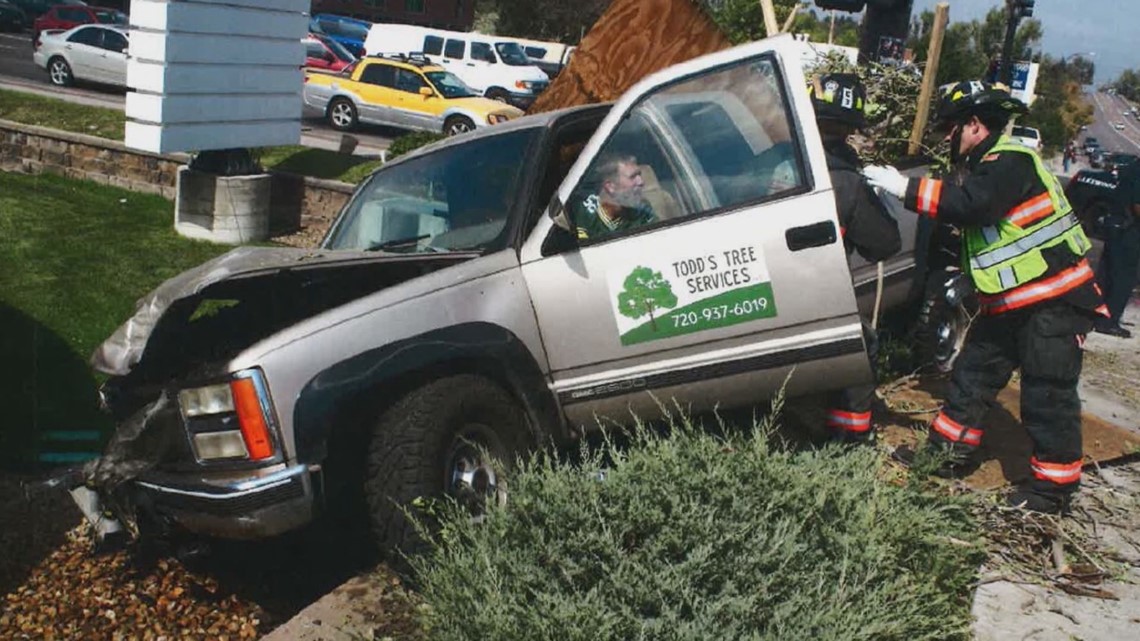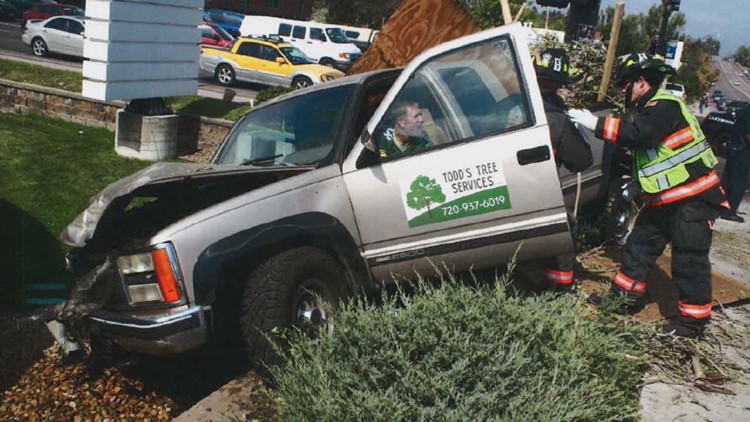 The risk was even lower for Kim Turner, whose Hyundai Tucson was hit by Martinez's car, Gwin testified. And, Gwin told jurors, the risk of injury was "really nil" for Abbe Montoya, whose Toyota Rav4 was hit by Montoya's car, and for her two passengers.
During cross-examination by lead prosecutor Kellie Easton, Gwin acknowledged that the injury scale she relied on – developed by doctors – is different from Colorado law. For instance, a broken nose counts as a "serious" injury under state law – but not in the classification system Gwin relied on in reaching her conclusions.
Gwin also acknowledged that she did not attempt to consider what would have happened if Grudznske hadn't hit Wimmer's car but instead entered the intersection where other traffic was moving.
Paris called his other two witnesses to rebut assertions by the prosecution.
Prosecutors have alleged that Grudznske visited three bars in the hours before the crash – Swig Tavern, 11810 W. Colfax Ave., Tavern on 26th, 10040 W. 26th Ave., and Misfits, 11475 S. Colfax Ave. – and that he consumed alcohol at each one. But they also have suggested that he may have started that morning at a fourth bar, Rockette Tavern, 10006 W. 44th Ave., and called one witness who said he saw Grudznske walking in that area between 8 and 8:30 that morning.
So Paris called Mary Beth Brandon, the bartender on duty at Rockette Lounge that Sunday morning, who testified that he was not in the bar that day, that she did not know him, and that she'd seen him only one previous time.
Paris called Lakewood police investigator Jim Moffatt – who had already testified for the prosecution – to show that a fellow officer's report was at odds with the testimony of an eyewitness who had described Grudznske plowing into Wimmer's car. In court, the man said he never saw Grudznske swerve in the moments before impact. But in the police report, written within 18 hours of the crash, the man was quoted as saying that Grudznske swerved just before hitting Wimmer's car.
Then, just before noon, Paris told the judge the defense rested.
After an afternoon of sometimes pointed discussions about jury instructions, Paris was given the chance to argue separate motions seeking the dismissal of four of the charges.
He first took aim at the first-degree murder charge. The statute – little used in drunken driving cases – allows a conviction of first-degree murder if a jury finds that Grudznske killed Wimmer "under circumstances evidencing an attitude of universal malice manifesting extreme indifference to the value of human life generally," and while "knowingly engaged in conduct which created a grave risk of death to persons other than himself."
"There's no indication of cold-bloodedness or malice," Paris argued, telling the judge that this was no different than numerous other drunken driving cases.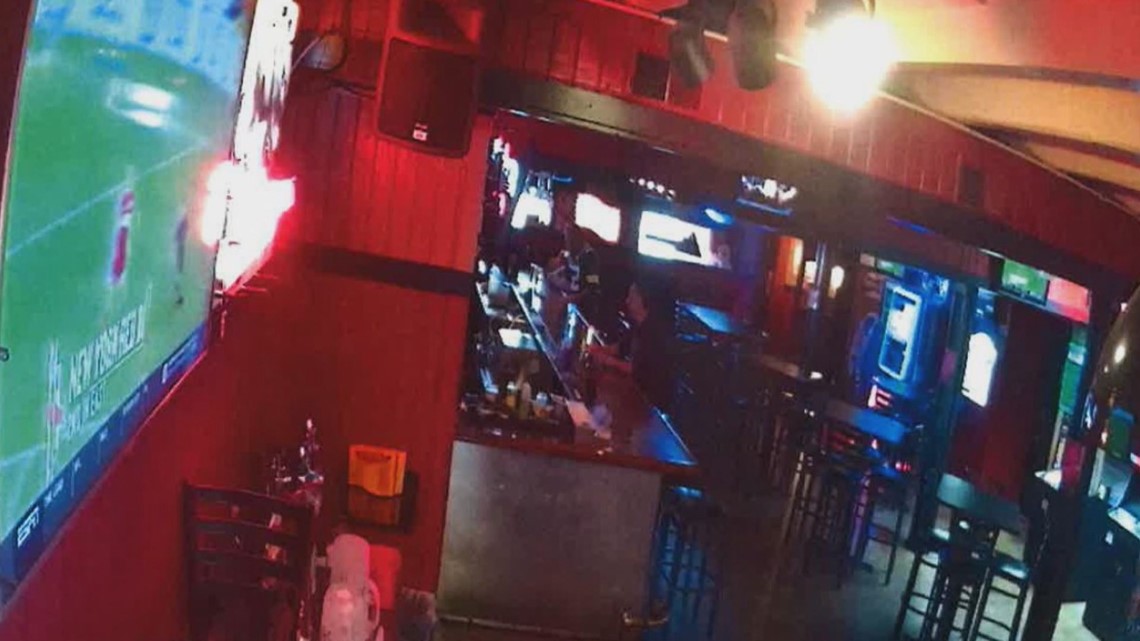 "At the end of the day, this is prosecutorial overcharging in these circumstances," Paris said.
Eastin, the prosecutor, argued that Grudznske went out bar-hopping, jumped into his GMC pickup – a "7,000-pound projectile" – and roared down Kipling at as much as 71 mph.
"It is rudderless, it is directionless -- because the driver chose to get hammered at a .341," Eastin said.
Munch denied Paris' request, ruling that with the evidence considered in the light most favorable to prosecutors a jury could rationally conclude that Grudznske was guilty of first-degree murder.
WATCH: Why were Grudznske's previous drunk driving convictions not admissible at trial?
Paris also lost his argument to dismiss three attempted first-degree assault counts, filed for the three people whose vehicles were caught up in the chain-reaction crash.
In addition to those four charges, jurors will also consider nine other counts:
First-degree murder, alleging that Grudznske killed Wimmer while exhibiting "extreme indifference to the value of human life" and while "knowingly engaged in conduct which created a grave risk of death to persons other than himself."
Two counts of vehicular homicide – one alleging he was drunk, one alleging he was driving recklessly – and one count of first-degree assault, all in Wimmer's death.
Three counts of attempted first-degree murder and three counts of attempted first-degree assault, naming the other three motorists who were hit in the crash.
Felony DUI – he had six previous drunken driving convictions on his record.
Violation of a protection order, issued in a domestic violence case, which prohibited him from drinking.
Reckless driving.
Jurors are expected back Wednesday at 8 a.m. when the prosecution and the defense will each have up to an hour to make closing statements.
Contact 9NEWS reporter Kevin Vaughan with tips about this or any story: kevin.vaughan@9ews.com or 303-871-1862.