Rent or food? Families forced into tough choices as possible COVID-19 eviction crisis looms
While eviction filings are down and rent collection is stable, a surge of requests for rental assistance could indicate a crisis.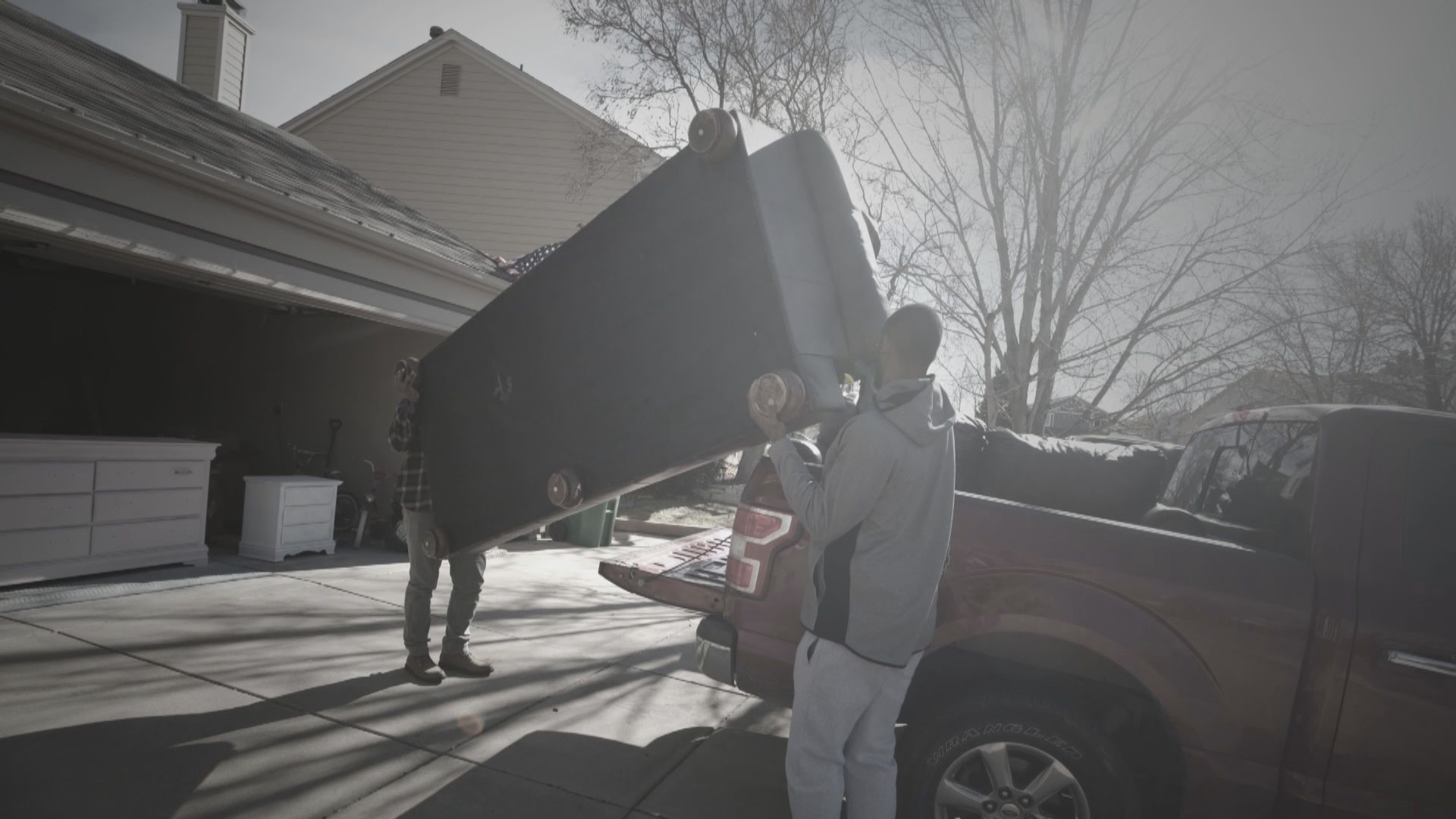 9Wants to Know has found there could be thousands of people teetering on the edge of an eviction, and they may be removed from their homes despite a moratorium.
Unseen evictions
:
A report says up to 200,000 Coloradans could be at risk of losing their homes
The Moore family is one of those invisible evictions. When Tray and Andrea Moore first moved to their Westminster home, they thought they would be there for years as they raised three girls.
"When we first moved here, we looked at each other and said, 'we are planting roots,'" Tray Moore said. "This is our home.
"Never in a million years we'd think we'd have to leave here."
They both lost their jobs during the pandemic. Tray worked in the fitness industry and Andrea lost her job in child care.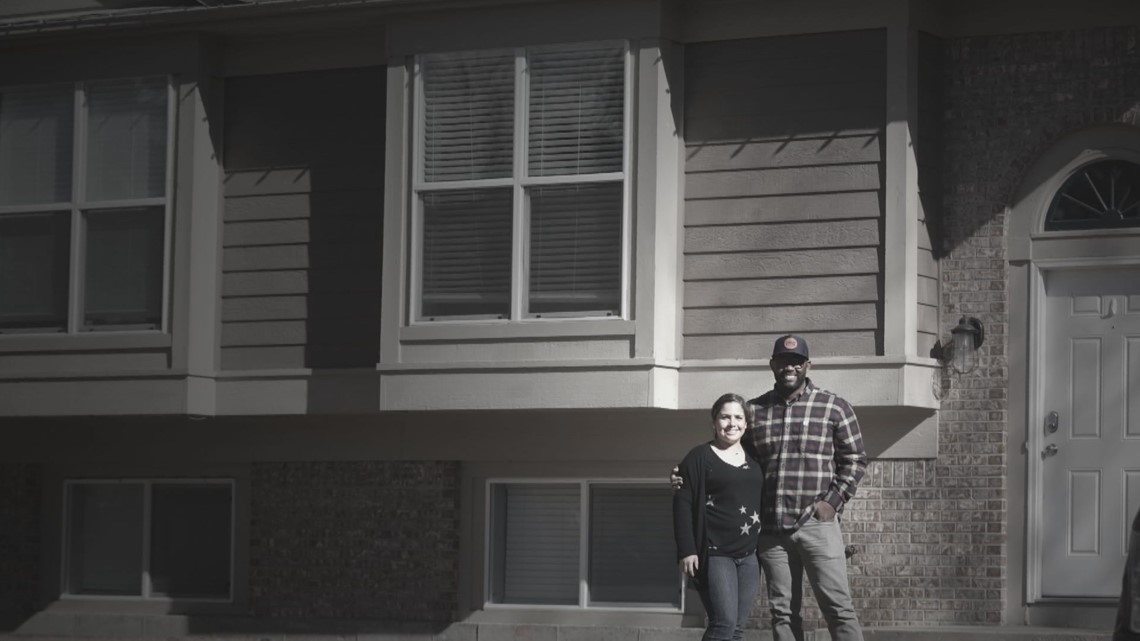 The family got $9,300 behind on rent in 2020, and three days before Christmas, the parents had difficult decisions to make after receiving a letter from their landlord threatening an eviction.
"Unfortunately it was put food on the table, keep the lights on or pay this house," Andrea Moore said.
Other Coloradans are in a similar position.
The Census data also shows residents of the Centennial State are using various strategies outside of their regular incomes to meet spending needs, like credit cards and borrowing from loved ones.
The pressure to avoid an eviction is high given the impact a court ordered eviction has on a person's finances.
An eviction can ruin a person's finances like a bankruptcy, a "Scarlet E," that follows renters around for years, making it hard to get new housing, loans and even a job.
Is it a crisis?
:
Experts disagree over the severity of an eviction crisis
Using evictions filing data from the state court system and Denver courts, 9Wants to Know found evictions filings are down 60% from 2018.
It's unclear how many of those filings have resulted in people being removed from their homes.
There are likely more informal evictions happening than evictions filed on the record with the courts. A 2015 Harvard study conducted in Wisconsin found that for every one official eviction, there are two families that end up leaving their homes before courts get involved.
According to the study's authors Matthew Desmond and Tracey Shollenberger, an informal eviction can happen when a landlord changes a lock or tells someone to leave.
"I would certainly say we are in the middle of an eviction crisis right now, both in Colorado and the U.S.," Neumann said.
While the Centers for Disease Control and Prevention eviction ban will remain in place until March 31, landlords can still seek to collect unpaid rent.
In Colorado, the state's moratorium on evictions expired on Dec. 31, 2020.
"The debt picture here is terrifying," Neumann said. "There's no real good place for it to go. Most tenants who are at the brink of eviction are never able to pay that debt back."
Drew Hamrick represents the Apartment Association of Metro Denver and the Colorado Apartment Association. He does not think Colorado faces an eviction crisis because the state's tenants have been consistently paying rent.
Data from the CAA shows at least 94% of rent has been collected since April 2020.
"Payments are strong," Hamrick said. "Evictions are at an all time low, and there's no indication of that changing anything time soon. There's not a cliff or tsunamis on the horizon."
Yet, some landlords told 9Wants to Know they are feeling the financial squeeze amid the pandemic as tenants use the eviction moratorium to stay in their home.
Terri Sullivan said her tenants are using the CDC eviction moratorium to stay in their home and haven't paid rent since September 2020.
"We had to get rid of a car. We have had to cut back pretty much everywhere," said Terri Sullivan, who rents a townhouse in Colorado Springs. "We had to take some money out of retirement funds to be able to make the mortgages so we could scrape by."
Calls for help
:
More people are reaching out for rental assistance in Colorado
If there is a crisis, it may be found in the number of Coloradans seeking emergency rental assistance.
In January alone, Colorado renters and landlords applied for $52 million in help -- more than all of 2020.
Andrea Moore said she tried getting rental assistance through a nonprofit, but the money never came.
"[I was] probably the most stressed out in my life," she said.
Brett McPherson, a spokesperson for the Housing Division of DOLA, said in an email that before the surge of requests beginning in late 2020 -
About 49% of housing assistance applications were approved in two weeks or less

About 48% of applications were approved in three to four weeks.

About 3% of applications took more than four weeks to approve.
Instead, strangers from around the country stepped in to help the Moores via a GoFundMe.
"I was like speechless," Andrea Moore said. "Within a week, we had reached our goal."
They raised more than $8,000, allowing them to pay the back-rent and downsize into a two-bedroom apartment.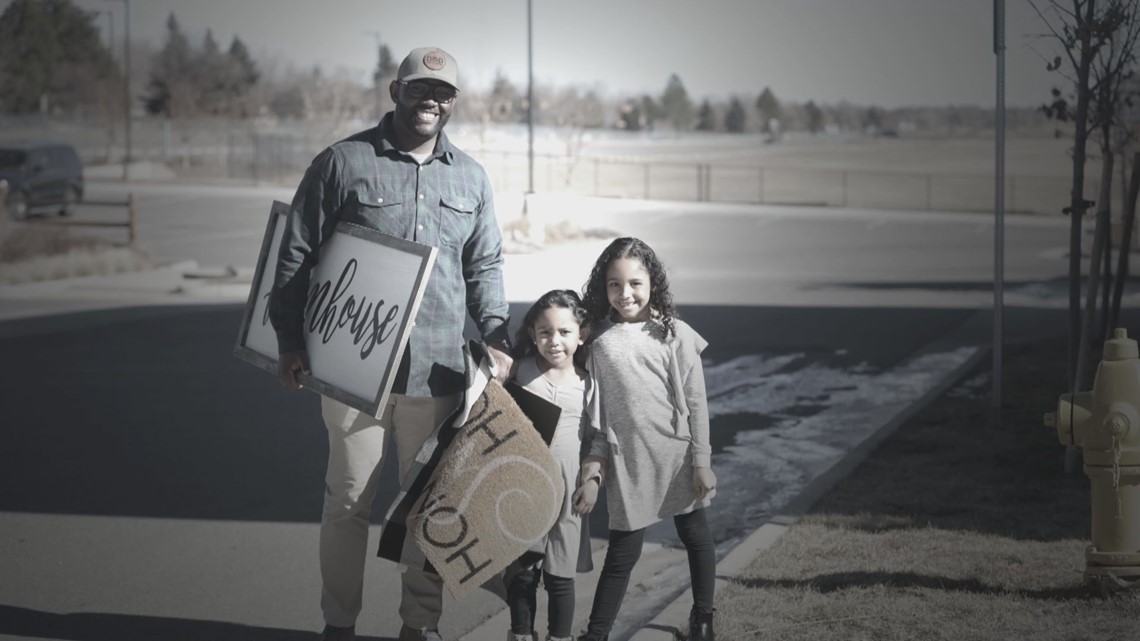 9Wants to Know has reached out to their former landlord, but a spokesperson for the property rental company said it does not comment about any tenant. That landlord never filed an official eviction and the Moores left the home in mid-February 2021.
"I would say that any family going through this is that you're not alone - that this is a very common thing," Andrea Moore said. "Especially this year, more than any other year."
Resources
:
Here are local and national resources for renters