33 non-existent businesses tied to 1 Denver office got millions in COVID-19 relief money
9Wants to Know uncovered someone has revived more than 30 defunct businesses on paper to obtain more than $2 million in COVID-19 relief loans funded by taxpayers.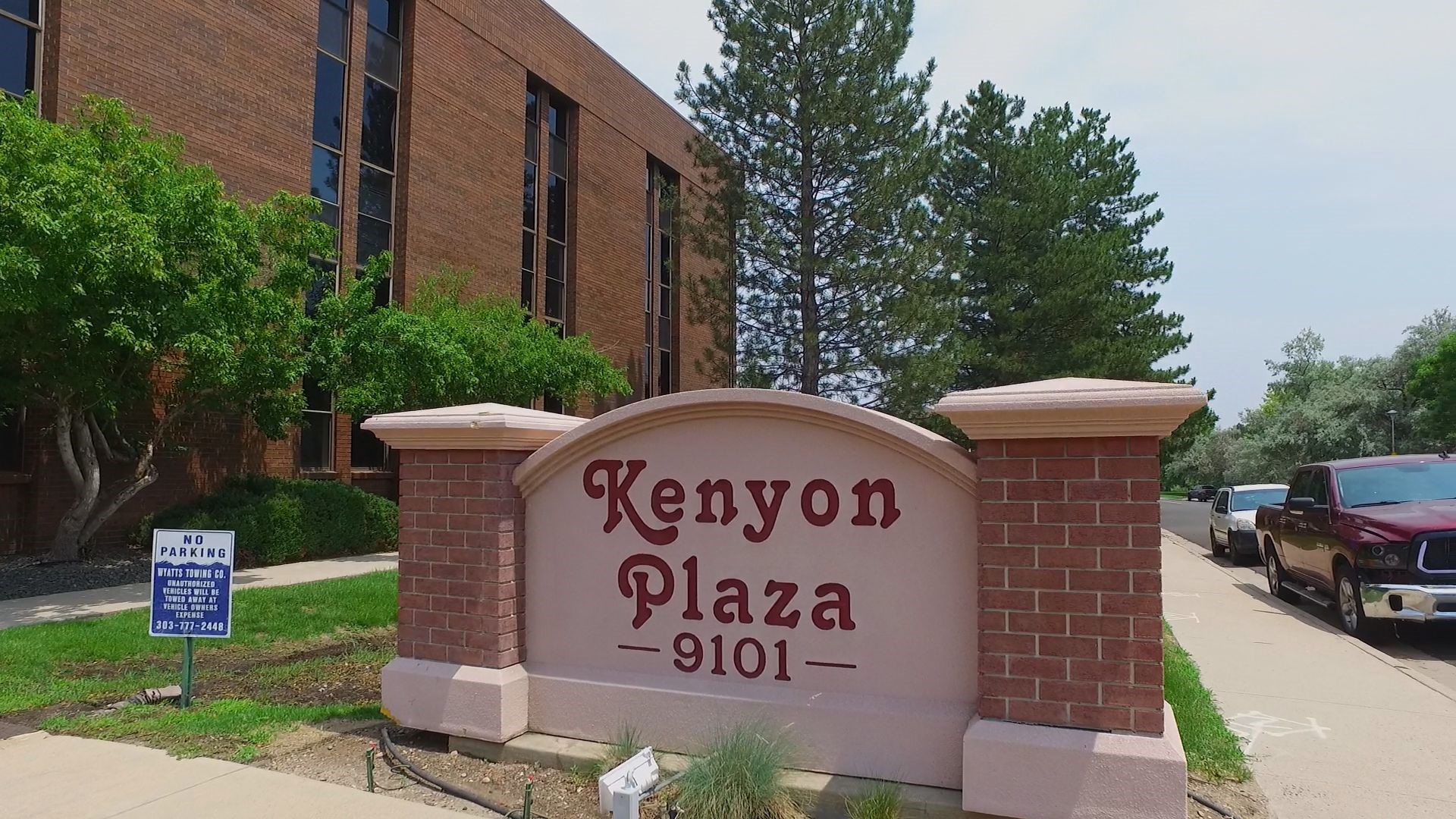 9Wants to Know traced the 33 business entities to a single office suite in Denver, and most are registered to a Gregory J. Folk.
Federal investigators said scammers have been reviving "dormant" businesses on paper and fooling the government into believing the money is going to real entities.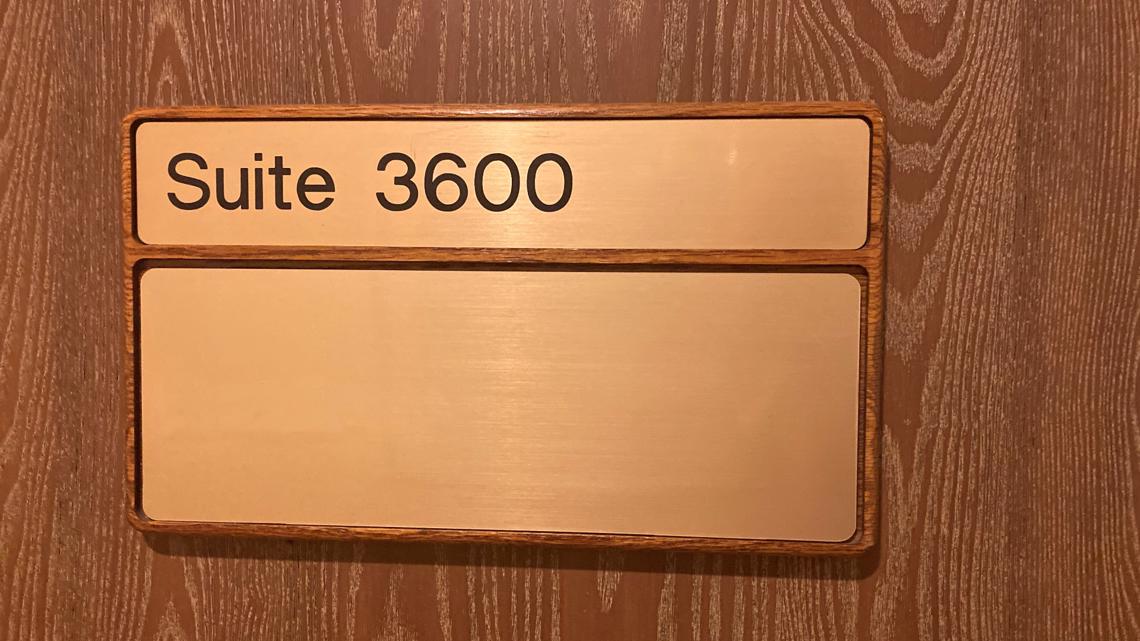 "We've seen this in small town America, people just trying to see if they can get away with it one time," said Amanda Prestegard with the IRS Criminal Investigation Division in Denver. "We are seeing this in all corners of the country."
A recent congressional report revealed that fraudsters may have swindled $84 billion from the PPP and Economic Injury Disaster Loan programs in 2020. The program handed out about $953 billion in all.
The authors of this article discovered the scheme after searching for anomalies through publicly disclosed databases of millions of small businesses that received PPP loans. The money was supposed to help small businesses pay employees during the pandemic.
Uncovering the scheme
:
9Wants to Know extracted massive amounts of Colorado-based PPP data from SBA databases that show what businesses received loans, the amounts and dates of approval. The databases are public record.
Within that extracted data, a pattern emerged showing 33 business entities tied to a single Denver office suite at 9101 E. Kenyon Ave., Suite 3600.
One of those entities is K-9 Star Academy, a dog training business that dissolved in 2001 according to records from the Colorado Secretary of State's Office.
"Until you reached out to me, I had no clue that was even going on," said Cyle Chapman, who ran and eventually closed K-9 Star Academy.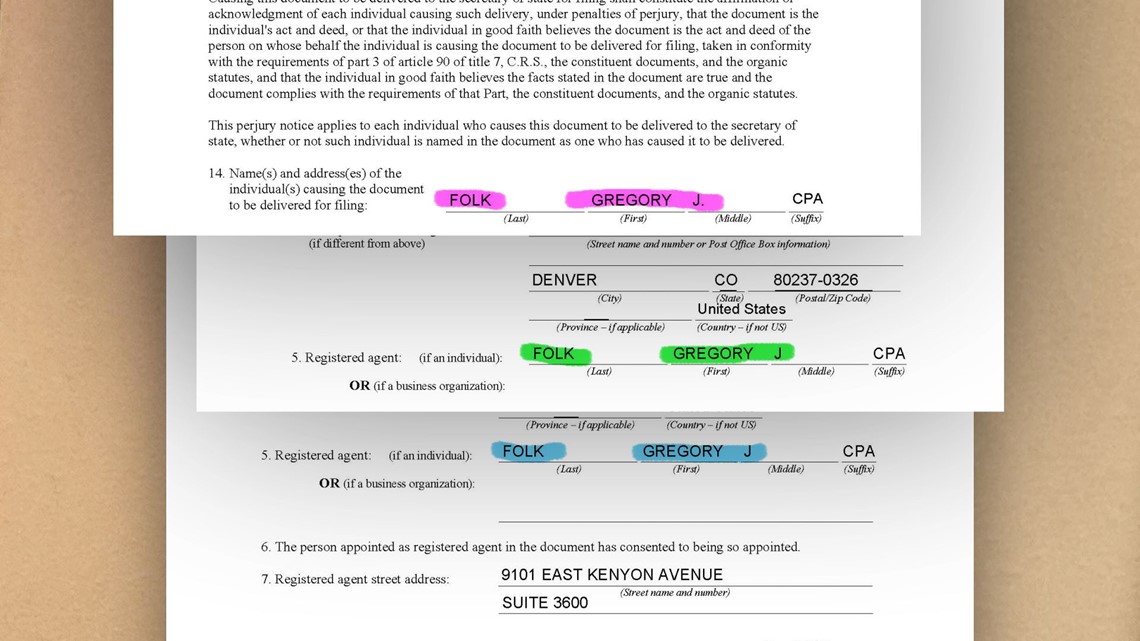 Documents show Gregory J. Folk revived Chapman's old business on paper through the Colorado Secretary of State's Office in July of 2020 and changed the name to Star Power Systems. Eleven days later the entity was approved for a $74,375 loan, according to the SBA data.
"I hope whoever did that, gets caught," Chapman said.
A defunct bronze casting company called All Star Casts also received a $74,375 PPP loan nine days after Gregory J. Folk revived the business on paper and changed the name to Colorado Hardscape Systems.
"I just wish people would use their intelligence for the good of mankind instead of just trying to rip people off," said Chris Tucker, the owner of All Star Casts.
Neither Chapman nor Tucker recognized the name Gregory J. Folk.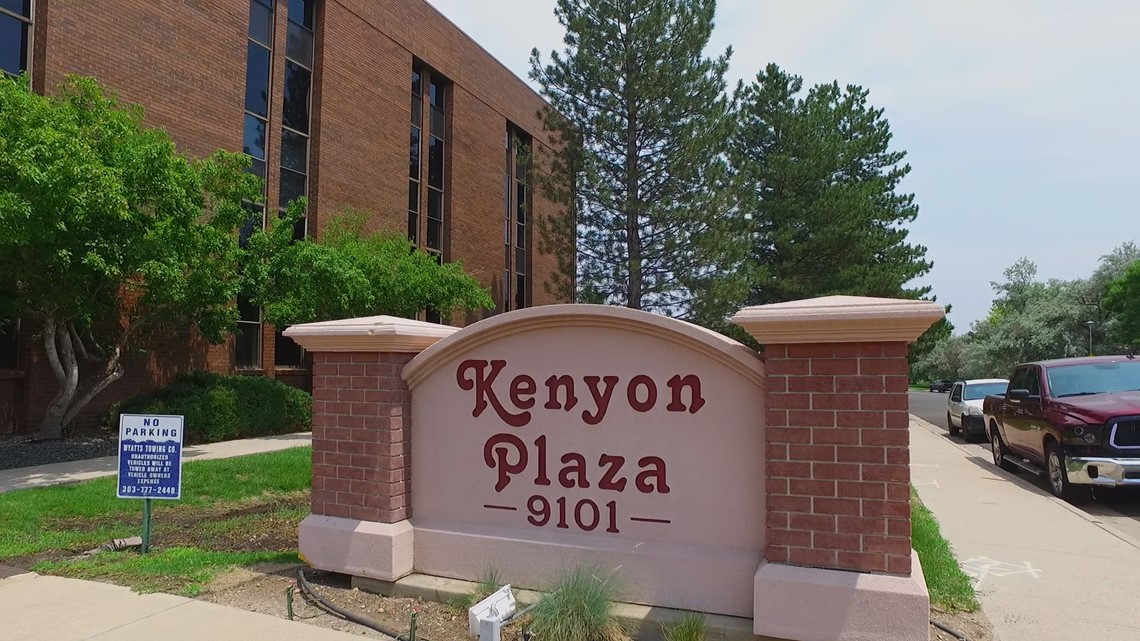 In all, 9Wants to Know traced 33 non-existent entities tied to 9101 E. Kenyon Ave., Suite 3600, with each business employing three people, according to SBA data.
The amount of money that was approved for all the businesses totals $2,359,995.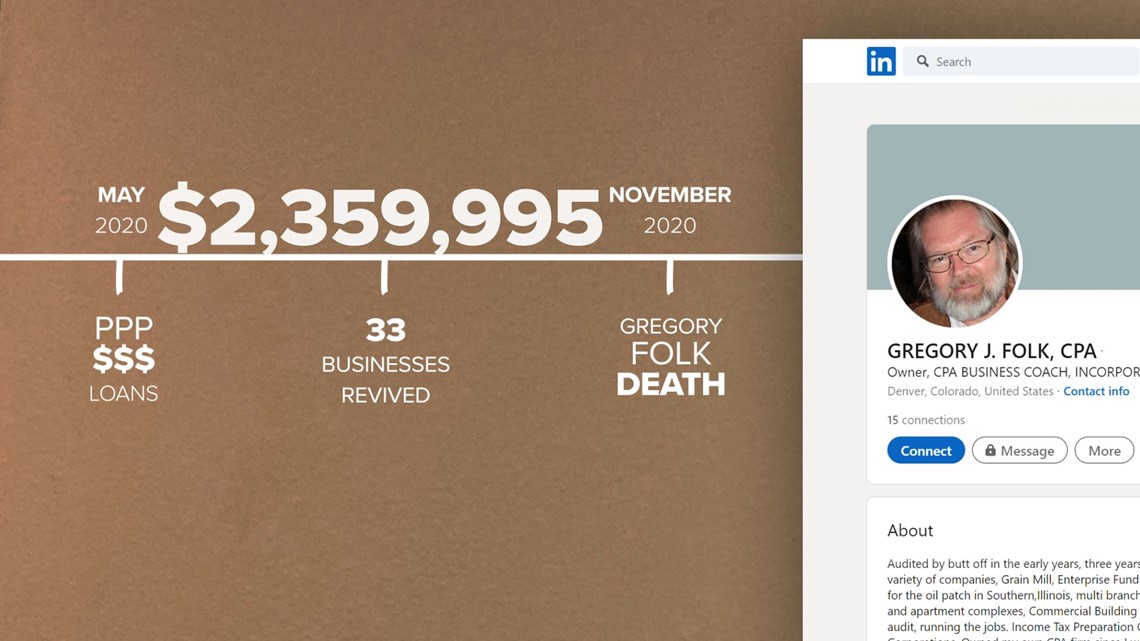 "It looks typical of what I've seen before when companies were being open for no apparent, authentic, legitimate reason," Henderson said of the findings."The people who are committing fraud, they are ahead of the game on law enforcement."
Who is Gregory Folk?
:
"He's deceased," the widow of Gregory Folk said during an encounter at a parking lot in Lone Tree.
Elizabeth Baker-Folk said her husband died in November of 2020 due to complications from getting sick with COVID and that he was too sick to do any work.
Baker-Folk said she was unaware of the business entities receiving PPP loans and suspected someone stole her husband's identity in the last year of his life.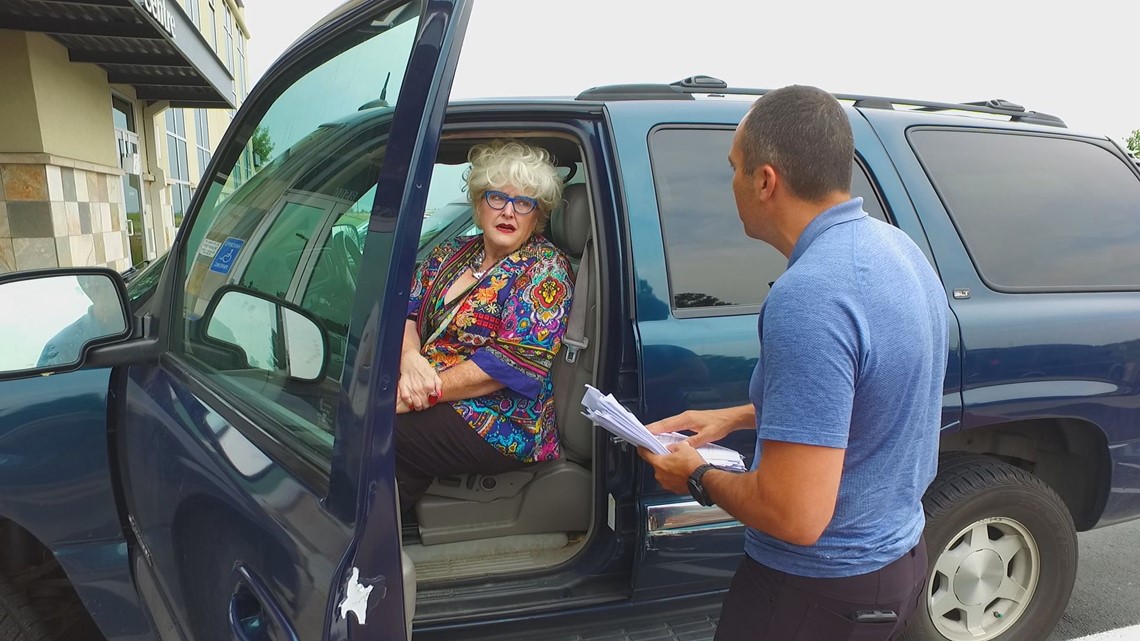 "Well he had lots of enemies, so I'm not at all surprised," said Baker-Folk.
Online records show Folk was at one point a licensed certified public accountant in Denver who did operate at 9101 E. Kenyon, Suite 3600. State records show his CPA license expired in 2015.
The property manager of the business complex said Folk moved out of the office in 2017.
Two months before the first defunct business was approved for a PPP loan, court records show a former client won a lawsuit against Folk for "bogus" tax work.
The court ordered Folk to pay $187,017.80 in March of 2020.
Baker-Folk also said her husband became ill with COVID in February of 2020, which would have been a month before the first official case was discovered in Colorado.
"I just don't have any answers for you, I'm sorry," Baker-Folk said.
Where is the money?
:
While the SBA data reviewed by 9Wants to Know reveals $2,359,995 was approved for the 33 businesses, it doesn't show exactly where the money went.
Federal investigators would have to subpoena banks to trace how the funds were used.
"And the money at this point is likely gone," said former federal investigator Henderson.
He said fraudsters behind hijacked and fictitious businesses will use them as a way to get a federal tax ID number. Such a number can be used to get a bank account to receive the funds, Henderson said.
"Unfortunately, what we're seeing is the purchase of large assets like cars or the money going towards their own personal mortgage or vacations or basically propping up their own lifestyle," said Prestegard, with the IRS Criminal Investigation
Prestegard said her agency will try to seize assets purchased with fraudulent funds.
"Because once it's in their hands, they really can do whatever they want with it," Prestegard said.
What's next?
:
Several law enforcement agencies have expressed interest in the scheme uncovered by 9Wants to Know, including the U.S. Secret Service and the FBI.
Courtney Bernal, a spokesperson for the FBI in Denver, sent the following statement in response to the findings.
"...FBI Denver acknowledges receipt of his report indicating potentially fraudulent activity. We appreciate tips and information submitted by the public to draw attention to any criminal activities. While our policy does not allow us to confirm or deny the existence of an investigation, we can share the importance we place on investigating the myriad of fraud schemes exploiting the global pandemic and our relief efforts."
Folk's widow initially told 9NEWS she would be willing to sit down and try to answer any questions about these 33 businesses; however, she gave a phone number that didn't work.
When encountered again, Baker-Folk said she was advised by her attorney not to talk to the media and that her lawyer would be in contact.
An attorney representing Baker-Folk has yet to contact 9NEWS.