LA PLATA COUNTY, Colo. — Brandon Redwine, the oldest son of Mark Redwine, testified Thursday that his dad repeatedly mentioned blunt force trauma to him during a phone call between the two on the day Dylan Redwine's partial remains were found in June 2013.
He said that during the phone call, which lasted about an hour, Mark Redwine lacked emotion and testified that it was as if they were "talking about baseball" and not about a child they had just learned was "no longer coming home."
Brandon Redwine is Mark's son from a prior marriage and the half-brother of Dylan Redwine. He testified that in the decade before Dylan disappeared, he had little to no contact with this father, with the exception of a court-ordered visit which he said was around 2002. He began speaking with his dad again after learning from his half-brother Cory Redwine in November 2012 that Dylan was missing.
>The video above is from the day Dylan's mom testified.
During testimony Thursday, Brandon Redwine said he thought the mention of blunt force trauma by his dad was odd since, at that time, only a few bones belonging to Dylan had been found.
"It got my attention on a very big level," he said. "I remember telling my wife, 'he's telling me what happened, he's not telling me what exactly was used, but we don't have enough information to be thinking about blunt force trauma. It just shocked me, I didn't know where it was coming from.'"
He said during the call; Mark Redwine talked about the different things that could have happened to his son, including possible animal attacks or that he could have been shot by a hunter. Blunt force trauma was mentioned at least four times, Brandon Redwine testified.
He said that he felt it was strange and testified that he sent an email to Tonya Golbricht, who at the time was an investigator with the La Plata County Sheriff's Office.
Brandon Redwine is expected to continue testifying on Friday.
Betsy Horvath, Brandon Redwine's mother and Mark Redwine's ex-wife, testified briefly Thursday. She told the jury about a comment Mark Redwine made to her during a camping trip in the early 1980s in a remote location.
"Once we got the campsite he was kind of looking around and made the comment, 'this would be a good place to leave bodies,'" she said.
When asked why, she testified, "It was the mountains and they're so fast that no one would ever find a body."
Horvath testified that when she found out Dylan was missing, she called police on Thanksgiving Day in 2012 and made them aware of that comment.
The last witness of the day was Brandi Flann, who once worked at Pine Valley Bank, where Mark Redwine had an account. She testified about a joint account belonging to Dylan and Mark Redwine that was opened on July 31, 2012. She said the card associated with that account was never successfully activated despite multiple attempts in September 2012.
Flann testified that on Jan. 28, 2013, while Dylan Redwine remained missing, nearly the entire balance of the joint account was transferred to an account belonging solely to Mark Redwine. That total transfer was $2,000, which left $0.06 in the joint account. Flann is also expected to return to the stand Friday for cross-examination.
Earlier on Thursday, a forensic anthropologist with decades of experience identifying human remains, including the 9/11 terrorist attacks, testified that she believes Dylan Redwine suffered a sharp force injury and a skull fracture above his left eye at or around the time of his death. That determination was not made until after Dylan Redwine's skull was found in 2015.
Dr. Diane France spent nearly two hours discussing the bones that she examined related to the disappearance of 13-year-old Dylan Redwine, who was last seen on Nov. 18, 2012, during a court-ordered visit with his father, Mark Redwine, in the Vallecito area.
Mark Redwine was indicted in 2017 on charges of second-degree murder and child abuse resulting in death for his son's disappearance.
Some of Dylan Redwine's remains and clothing items were found just up the road on Middle Mountain in June 2013, and his partial skull was found by hikers in November 2015, approximately five miles away.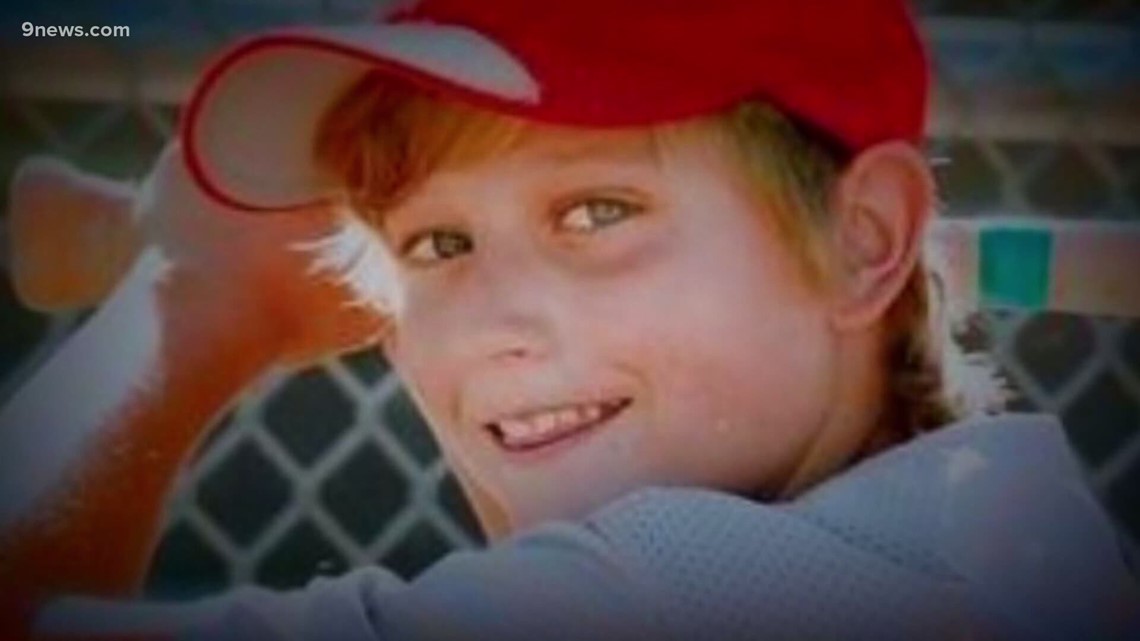 She testified that she also examined several leg bones and a clavicle bone identified as belonging to Dylan in April 2014. At that time, she said, based on her examination of those bones, she could not find any evidence of foul play.
France said she determined that all marking or defects with those bones were the results of scavengers. She described one area as a fracture, but it was determined that that portion of the bone was broken by investigators to get a sample.
France said Thursday that what was found in 2015 did not include the lower jaw or face portion of the skull and was described as the cranium cap. On that cap, she identified a fracture above the left eye, which said it was about 4.3 centimeters long, which she testified occurred at or around the time of Dylan's death.
"The significance is I believe this is associated with blunt force trauma," she testified.
The trauma she said would result from something hitting the cranium or the cranium hitting something hard. She also noted a second fracture that appeared to follow a suture line on the skull. She said it's impossible for her to know if those injuries are related or even if they occurred at the same time.
She said she could tell that the injury occurred around the time of his death because these so-called perimortem fractures don't splinter, as would be expected if the injury had occurred after he was already deceased. She said if it were an older injury, she would expect to see evidence of healing well before his death.
"This was not a recent fracture," she testified.
In earlier testimony, the defense questioned whether the remains could have been damaged when it was dropped by the hiker who found it. France testified that based upon her expertise, she did not believe it could have happened then.
On cross-examination, the defense noted that in anthropology, the perimortem phase is a period of time, rather than a specific moment in time, to which France agreed. That period could be extended longer if the bones are exposed to certain elements, according to court testimony.
France also testified about "two linear" markings she found on an area of the bone near the right zygomatic arch, an area above the jaw near the ear.
"I think they are sharp injuries," she said. "I think a knife was applied to this area, a knife or something sharp," she said.
She said the markings were pretty subtle, but she could see them under a microscope. France was adamant that the injuries were caused by some bladed item during cross-examination but admitted she couldn't say what that item was.
"I cannot specifically point to a blade and say yes that specific blade made this mark," she said.
Earlier she had testified about various markings on the other bones she said were made by animals. She described those markings as "grooves," which are typically made by an animal's tooth. She said they're "u-shaped," and these markings on the cranium were "v-shaped."
She testified that her in expert opinion, the markings were left on the bone at or around the time of Dylan Redwine's death.
"There are two linear marks," she said. "It has the v-shape structure to it, the lower section is lifted. It never snapped back and didn't break off, that's consistent with perimortem."
When asked, she said she didn't believe those injuries could have been caused by anything in the environment.
Following lunch, France was asked to describe a typical "dump site" for a body based on years of experience. She described them as being close to a roadway or access point and typically downhill instead of uphill. She was then asked how the location of Dylan's remains fit that.
"It's pretty classic," she said. "It follows all the rules, within 50 yards of an access point, it's downhill, it's a pretty typical dump site."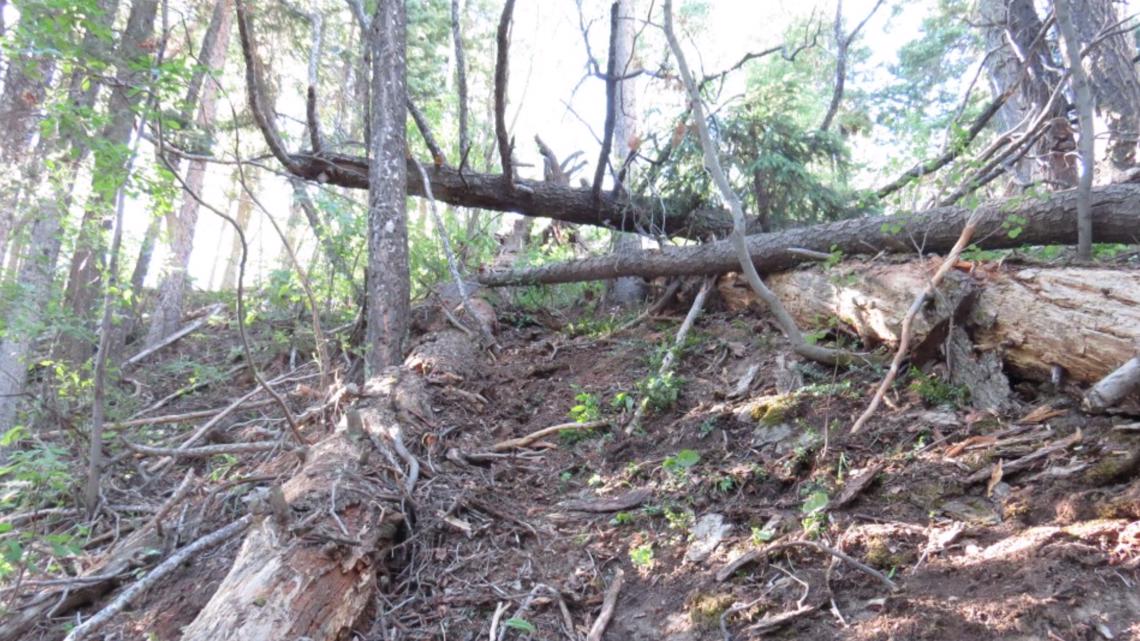 Generally speaking, she testified, suspects will place bodies in locations they're familiar with, such as on their own property, a relative's property or an area they're familiar with through recreation.
France was also asked about the second location, where Dylan's skull was found months later in November 2015. She said she found that surprising because, in her experience, she would have expected the cranium or skull to be downhill from the rest of the remains.
"Gravity and to some extent scavengers, you just expect that elements will end up below where the primary site is," she said.
In this case, it was found up and over a ridge, which she said was "surprising."
France also noted that it is not her role to determine the cause of the manner of Dylan Redwine's death, only the circumstances.
Krystle Rodriguez also took the stand Thursday, where she detailed her involvement in the DNA testing of Dylan Redwine's skull. A sample taken from the skull was compared to a sample taken from a baby tooth belonging to Dylan.
Before their testimony, Drayton Harrison, a retired wildlife district manager with Colorado Parks and Wildlife, testified about wildlife in the area where Dylan Redwine was found.
He said that his office was outdoors and that 95% of his job was fieldwork. He told the jury that the major predators in the area are coyotes, bears and cougars and that part of his job entailed examining animal kill sites, particularly livestock.
Harrison described the different evidence left behind by the predators and said that in the event of a bear or cougar attack, you would expect to find a large disturbance area as well as a lot of blood.
In earlier testimony, the defense has suggested that Dylan Redwine could have been killed by a wild animal.
Harrison also testified about the behavior of these animals and said it was unlikely that any of them would move their prey very far. He said a cougar might drag their prey 100 to 200 yards at most.
His testimony was meant to cast doubt on the possibility that animals could have carried Dylan's skull so far away from the area where the rest of his remains were found.
"I couldn't see any reason to carry a skull over there-- there's no reason to go that far," he said. "They all have the physical capability to do it, but the rationale is not there."
Prosecutors also hammered home the rarity of fatal wild animal attacks. Harrison said he could recall only one fatal attack involving a coyote in the entire U.S. and said that involved a small child.
He knew of just a handful of fatal mountain lion or bear attacks.
"Just knowing that every year, there's millions of people that recreate in bear habitat in Colorado and the number of bear fatalities, the odds are extremely low."
He also testified that he never responded to a fatal bear attack in his 26-year career; although there was a recent death in the Durango area, he was retired by that time.
"I was shocked just cause it was so rare," he said.
> 9NEWS is providing daily digital updates on the Mark Redwine trial. For all of the coverage, visit 9news.com/dylanredwine.