DURANGO, Colo. — A dog handler who brought a K9 named Molly to Mark Redwine's home months after his 13-year-old son Dylan's disappearance said the animal indicated there could have been human remains on the first floor.
"I would say there was a large source of human remains odor in my experience," said Carren Gummin, the founder of a company called Canine Search Solutions.
She was on the witness stand for hours Tuesday morning and afternoon during the first day of the third week of Mark Redwine's trial. He is charged with second-degree murder and child abuse resulting in death.
Gummin's testimony was riddled with objections from the defense, which took issue with multiple exhibits and discussions about the accuracy of cadaver dogs. The dispute between the attorneys led to two afternoon breaks and multiple bench conferences.
The prosecution focused on past instances where Molly successfully found bodies, including in the Delaware River in Pennsylvania.
The La Plata County Sheriff's Office first asked for Gummin's help in August 2013, months after Dylan Redwine was last seen on Nov. 18, 2012. His partial remains were found up Middle Mountain Road in June 2013, but his skull wouldn't be found until November 2015 five miles away.
Gummin said she first brought Molly to the La Plata County Sheriff's Office, where the K9 was presented with three evidence bags. She signaled the scent of human remains on two of them: one contained a pair of tennis shoes, the other a pair of blue jeans. She also later signaled for a blue shirt that had been in the third evidence bag.
Testimony did not focus on who those items belonged to.
After Molly sniffed the evidence bags, Gummin said detectives wanted to conduct an experiment. The dog was asked to search an impound lot nearby, where she signaled an odor of human remains on two vehicles. Gummin said these two vehicles were revealed to have carried a body at some point.
Later, Gummin said she was asked to bring the dog to Mark Redwine's house in Vallecito, a mountainous community northeast of Durango. Dylan Redwine had been on a court-ordered visit with his father the day he was last seen, and prosecutors have alleged the two had a fraught relationship after the boy discovered compromising photos.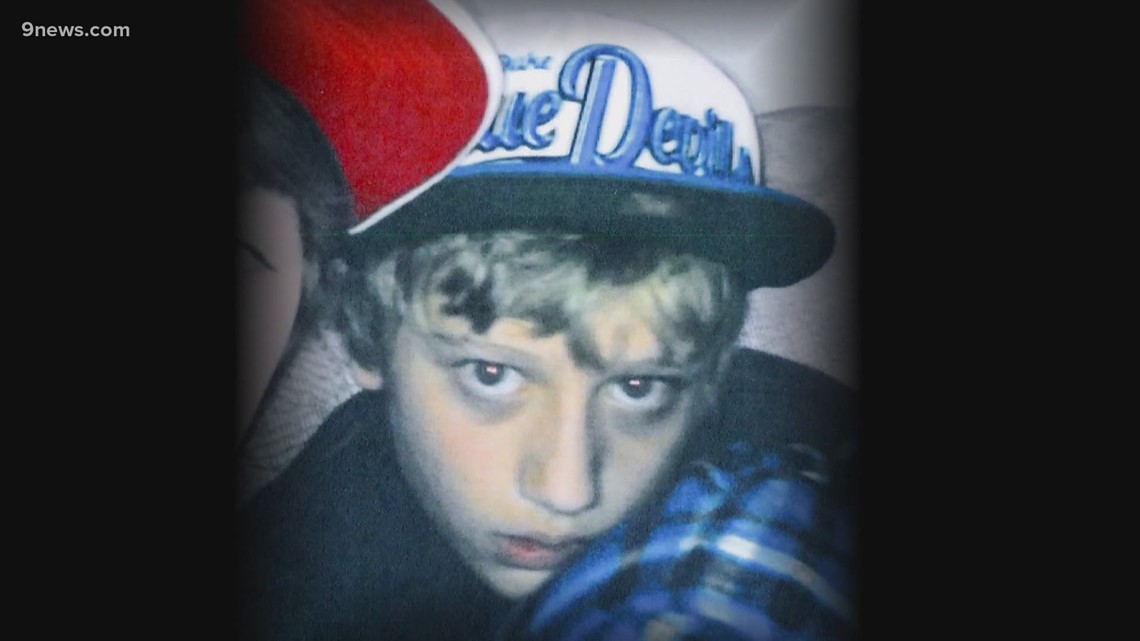 Gummin said the dog signaled there had been an odor of human remains near the garage of Redwine's home during her search.
"There was a large amount of human remains odor detected on the exterior of that property," she said.
Inside the house, Gummin said Molly signaled that she detected the presence of human remains seven times on the main floor, and made no indications she smelled anything on the second level. Previous testimony by the prosecution focused on the presence of blood in the living room.
During questioning from the prosecutor, Gummin said it was possible Molly could have signaled multiple times because of a body being moved from one location to another.
"Yes, it's definitely possible that touching a human body that's deceased or stepping around it could cause some of these trained final responses," she said.
Gummin said the dog signaled 12 times on Middle Mountain Road, but that she did not find remains herself. The dog also indicated the possible odor of human remains in the back of a Dodge pickup truck that belonged to Mark Redwine.
During cross-examination, Gummin conceded that cadaver dogs "do make mistakes, they're not perfect" and that she's described some of them as "goofballs."
Nevertheless, she said from her experience it's always unusual to find an odor of human remains in a home, and that the smell can linger for dogs for a long time.
During cross-examination, she also conceded that it's possible for scenes to be contaminated, and that dogs could signal false positives. A cadaver dog signaling an odor also doesn't offer clues about who the human remains could belong to, or when they had been there.
"There's a science about it, but there's so much we don't know," she said.
Testimony is expected to continue in the trial on Wednesday morning. Gummin is still on the witness stand.