ERIE, Colo. — The Colorado Independent Ethics Commission will investigate an allegation that Erie Mayor Justin Brooks used his position to help secure funding for a nonprofit organization that he runs, though video recordings of two meetings where the funds were discussed seem to show Brooks didn't direct funds to the nonprofit.
"Justin directly involved himself in the discussion over funding and exerted his influence to take a vote when the advisory board expressed hesitancy to take any votes on spending with a new board coming soon," wrote Ryan Kenward, the complainant and former Republican candidate for Erie Board of Trustees.
Brooks is president of BBN, a nonprofit organization with a goal of making the town an inclusive place for minority residents. The organization helped run the Erie Pride and Juneteenth celebrations.
A review of the meeting revealed Brooks recommended spending money before the next board took over because it would take time for the new board to acclimate and they did not want to lose their future budget.
Brooks was the liaison between the task force and the board.
"If you defer the decision today, they're going to spend their first meeting trying to figure out what they're going to do as a board, and they will run out of time, and they won't be able to get this work done," Brooks said.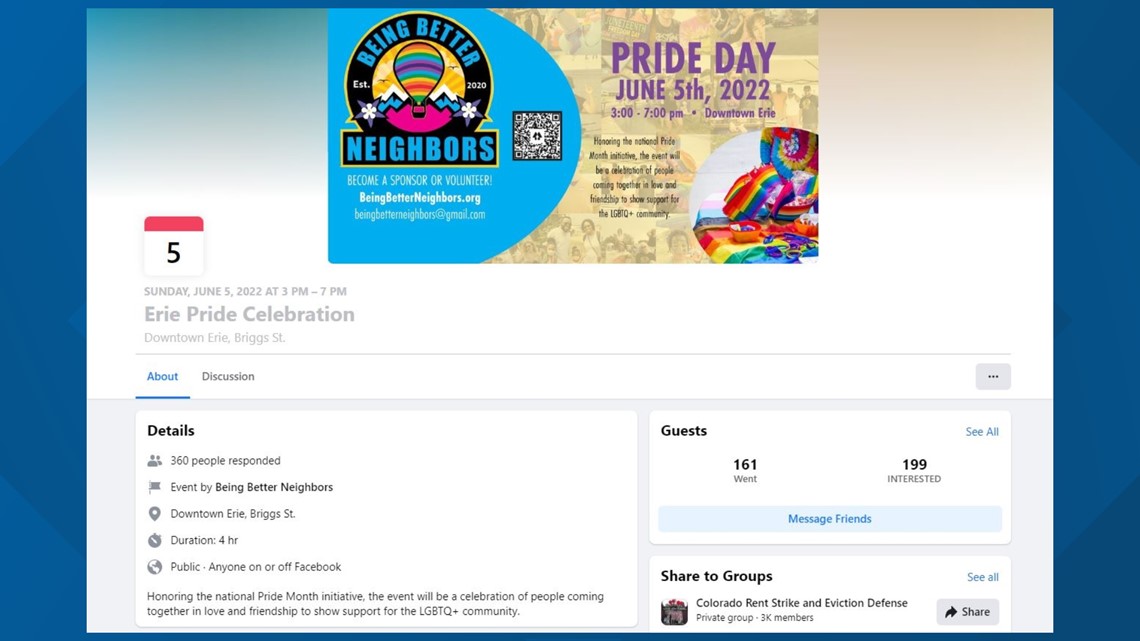 "I am going to disclose that I am the board president for Being Better Neighbors, which is a nonpartisan nonprofit organization registered with the State of Colorado and the IRS," Brooks said.
He left the Zoom meeting while the grant discussion happened. The board approved a $7,500 grant to support the town's Juneteenth celebration.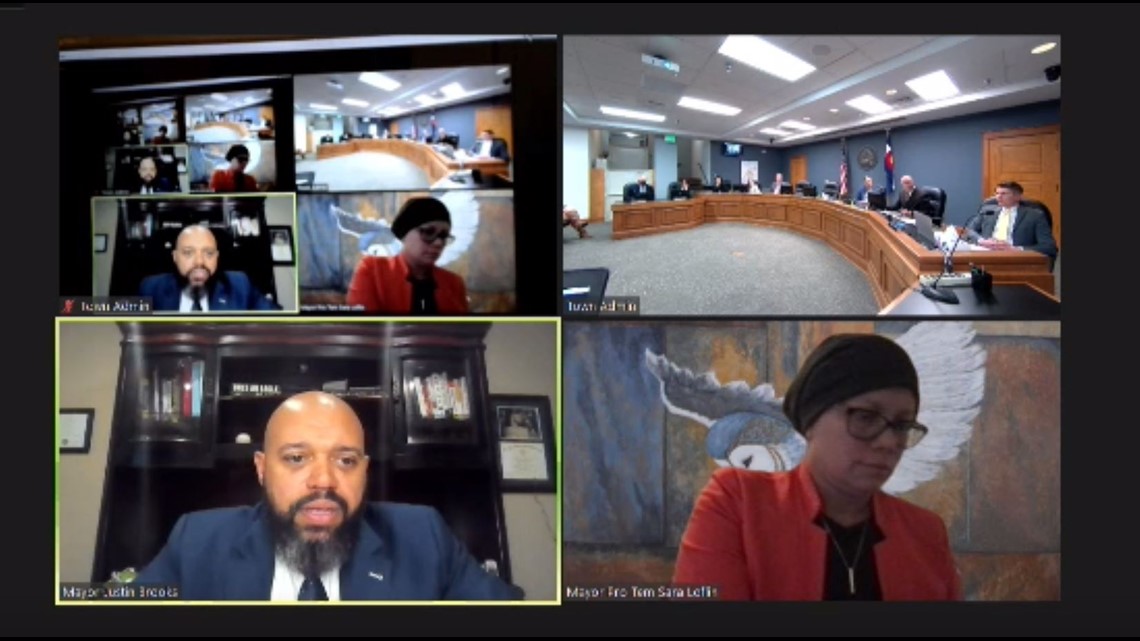 "Notwithstanding these deficiencies, Mr. Brooks did not violate any provision of this statute related to his conduct as both a board member and president of a nonprofit entity," wrote Daniel P. Harvey, an attorney for Brooks.
Feldman said it looked like the IEC took the complaint into consideration without much digging.
"They take complaints at face value and then do investigations later on," she said. "It's a terrible system."
Feldman called for a shift in the system like a police investigation, where a complaint is investigated and then IEC staff would decide whether it has merit.
Dino Ioannides, current IEC executive director, did not immediately respond to Feldman's criticisms. He wrote in an email Monday that he could not answer any "specific question" because there has not been any public discussion about the case.
On Tuesday, after this story was published, Ioannides said in an email that the IEC has conducted preliminary investigations before deciding whether a case is frivolous since Feldman was executive director.
In a statement, Ioannides wrote:
"In judging the IEC's process, Ms. Feldman is engaging in speculation and is making unwarranted assumptions. Contrary to Ms. Feldman's assertion that the IEC takes complaints at face value and conducts investigations afterwards, the IEC frequently engages in preliminary investigative efforts prior to finding a complaint frivolous or non-frivolous. This practice is enshrined in the IEC's rules, specifically in Rule 5(E). Remarkably, this practice existed even when Ms. Feldman was the executive director of the IEC (see Rule 7.F. of the IEC's old rules).
"Conducting preliminary investigations allows the IEC to ensure that ethics complaints remain confidential unless and until the IEC determines a complaint is non-frivolous. The purpose of this practice is to limit the negative consequences of publicizing a frivolous ethics complaint. Ms. Feldman might be correct that it would be a terrible system to take complaints at face value and do investigations later on. But it appears that Ms. Feldman misapprehends the premise and thereby draws an incorrect conclusion."
Brooks and Kenward did not respond to a request for a response on the record.