Controversial term keeps finding its way onto autopsy reports of people who die under police officers
An investigation calls into question the use and the potential misuse of the term "excited delirium" after people die underneath or next to law enforcement officers.

The 2017 death of an Adams County man under a pile of police officers certainly seemed like the kind of case worthy of additional scrutiny.
Twice Alejandro Gutierrez screamed, "I can't breathe!" before his heart stopped. The only officers who carried body cameras that night turned their cameras on so late they failed to capture anything more than CPR – a decision the local prosecutor called "inexcusable."
When firefighters arrived on scene, one questioned whether Gutierrez had been hit by a car. "What broke his arm?" he asked.
Every one of the Thornton Police officers on scene initially "refused to make a statement," according to the local district attorney's review of the case. Instead, the report stated, they "demanded an opportunity to view all available evidence of the incident" before agreeing to talk.

The officers ultimately relented a month later, but that initial decision, according to the DA review, threatened "to diminish the trust and respect of those citizens that we are privileged and honored to serve."
And yet, even now, you'll hardly see or read a mention of Gutierrez's death anywhere. His daughter believes she knows why.
"Excited delirium," said Avina De Luna.
"When did you find out about excited delirium?" I asked her.
"When I read it on my father's autopsy report," she said.
At that moment, she said, the investigation died, as well. "We still don't know what truly happened," she said.

A six-month 9NEWS ORIGINALS investigation discovered other instances when the term "excited delirium" appears to have morphed into a de facto dead end for other families. Like the death of Alejandro Gutierrez, these deaths beg for more scrutiny, as well, according to the experts we interviewed.
In all, this investigation has identified 130 deaths since 2010 tied to the controversial term.
The country's first Black chief pathologist, a medical examiner with more than three decades of experience, said it's time to retire the term "excited delirium" altogether.
"It should not be used," said Dr. Joye M. Carter Rush. "The term should be eradicated. It serves as an excuse for excessive, aggressive and prolonged restraint."
What is excited delirium?
:
Elijah McClain's death shines spotlight on the term
Six months after the death of Gutierrez in Adams County, the same medical examiner tasked to investigate that death had a new officer-involved death to investigate.
On Aug. 19, 2017, Paul Egli, 46, had been "acting erratic" while wearing only boxer shorts outside a Super 8 in unincorporated Adams County. A fight with responding officers ensued – one that eventually involved three deputies. Egli eventually stopped breathing, and his body was sent to Dr. Stephen Cina for an examination.
His conclusion: "Cocaine-induced excited delirium."
The case, like the Gutierrez case, received scant attention.
Two years later, another death involving law enforcement came to the attention of Cina, but this one was destined to become more high-profile.

Elijah McClain was walking home when Aurora Police officers attempted to arrest him after receiving a 911 call about a suspicious person wearing a mask. When McClain died, Cina was once again called to offer his conclusion on the death.
While Cina concluded both the manner and cause of death to be "undetermined," he stated in the autopsy's conclusion, "the patient's sudden collapse after an intense struggle is commonly seen in Excited Delirium."
What is excited delirium?
A 2011 report published in the Western Journal of Emergency Medicine said the first modern mention of it came in the mid-1980s. "The presentation of excited delirium occurs with a sudden onset, with symptoms of bizarre and/or aggressive behavior, shouting, paranoia, panic, violence toward others, unexpected physical strength and hyperthermia," read the report.
Two years later, in 2013, the Summit County Coroner's Office in Colorado concluded an inmate inside the county's jail died after "complications of an Excited Delirium Syndrome."

There was just one big problem with that conclusion. When the county settled for $3.5 million with Zachary Moffitt's family, the excited delirium conclusion lost most, if not all, of its merit.
"Alcohol withdrawal killed Zach Moffitt," explained Denver attorney David Lane.
"Jail staff ignored his obvious, serious medical needs," Lane said. "This was classic alcohol withdrawal."
Moffitt entered the jail with enough alcohol in his system to kill most people, Lane said. Three days later and left untreated, his withdrawal symptoms turned into a full-blown crisis.
"He's hallucinating," Lane said. "He's talking to imaginary people. He's vomiting."
The autopsy report said, "A mental health consultation was requested. At the time of the mental health evaluation, [Moffitt] began to demonstrate threatening actions against the jail personnel. Subsequently, he was taken to the floor of the cell in a supine position. Shortly after being placed on the floor, [Moffitt] experienced a cardiac arrest."
"The concept of excited delirium as it applies to Zach Moffitt is just ludicrous," Lane said.
"The study should include examination of all relevant data, including the precipitating events, health outcomes for the individuals and law enforcement personnel, and whether there is a disproportionate application of the term 'excited delirium' to persons with mental illness, Black people, or other racial and ethnic groups," read the statement from the APA.
To date, the federal government has not taken the APA up on the request.
But our analysis shows some of the APA's concerns just might be valid.
'A wastebasket term'
:
Investigation found 130 deaths tied to excited delirium
When Minneapolis Police officers held George Floyd – facedown and handcuffed – one of the officer's thoughts quickly turned to the possibility of excited delirium.
"I just worry about excited delirium or whatever," said the officer.
"Well, that's why we got the ambulance coming," Derek Chauvin replied.
Floyd is one of 130 deaths we've found tied in one way or another to excited delirium since 2010.
At least 48% of the deaths followed prone – or facedown – restraint.
At least 54% of the deaths followed the use of a stun gun or Taser.
At least 56% of those who died were mentally ill.
At least 67% of the autopsies specifically mentioned "excited delirium" (the rest of the cases involve officer suspicions of excited delirium upon arrest or were mentioned in defense court filings).
The deaths have resulted in at least $97,761,300 in settlements and verdicts.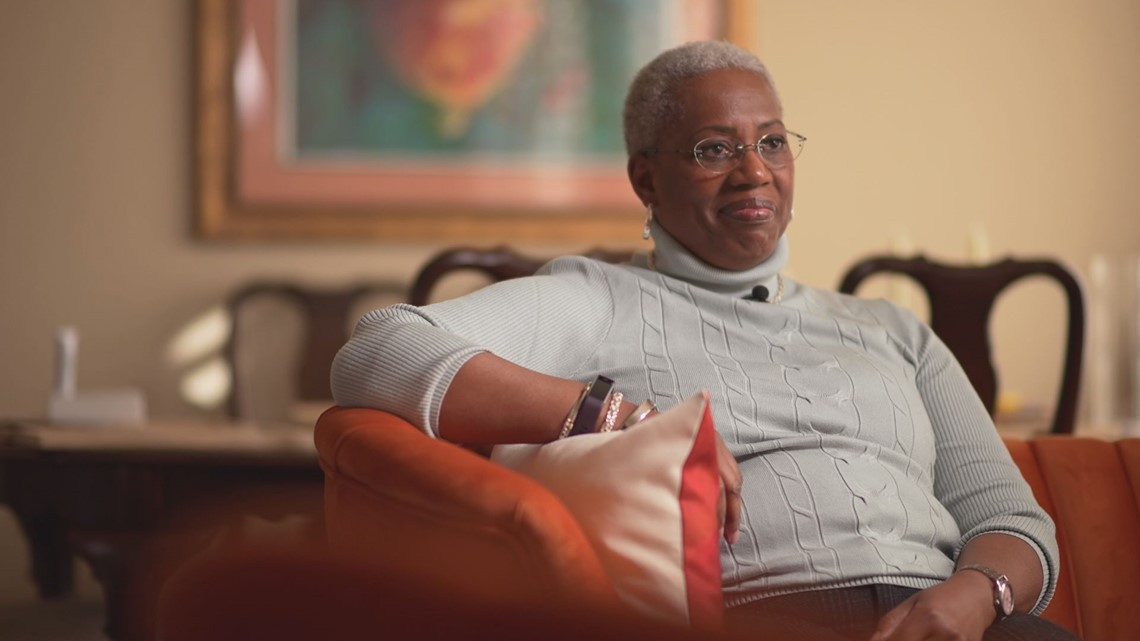 Dr. Carter Rush said it's time for fellow medical examiners to stop putting "excited delirium" on autopsies and death certificates.
"I consider it a wastebasket term. You just dump it in there instead of doing your work," she said.
Our list includes the following cases:
The 2020 death of Eric Parsa, 16, who died while being held prone and with, according to a lawsuit, a 300-pound deputy sitting on his back in Louisiana. Parsa had autism and his death, according to the local coroner's office, was "a result of excited delirium."
The 2018 death of Antonio May, 32, who died after deputies, according to a lawsuit, yelled "Taser Tuesday" before shocking him with a stun gun and spraying him with pepper spray in Georgia. The coroner called it "probable excited delirium."
The 2017 death of Damaris Rodriguez, 43, who died after four days of what a lawsuit alleged was "inexcusable neglect and appalling conditions" inside a Washington jail. The coroner called her death "natural" and the result of "excited delirium."
In Colorado's El Paso County, the elected coroner said his office will not use "excited delirium' when a death occurs in law enforcement custody.
"It is not an appropriate word to use in circumstances where any external force or factors were in play," he said. "Any case where you have an interaction – a violent interaction – with law enforcement … that's not a scenario where I would use excited delirium."
He said far too often the term "excited delirium" signals the end of any investigation.
"Once you say, 'excited delirium,' that means it's the end of the story. There's nothing more to look at. Move along. Right?" he said.
Lane was even more critical.
"Excited delirium seems to be a way cops get out of liability," he said.
'We were working on our relationship'
:
DA critical of officers in Gutierrez's death
Avina De Luna knows her father was no saint. When officers tried to arrest him in 2017, he had drugs and cash on him.
"When he passed away, we were working on our relationship," she said.
Gutierrez's criminal record is lengthy. It doesn't, however, suggest to De Luna that the death of her father isn't worthy of a more robust examination.
She said she and her family weren't told for weeks many of the key details of his death. The facedown restraint. The fight. The lack of active body cameras. The initial decision by police officers to not do interviews.
And, she said, the decision to label his cause of death to be "excited delirium."
When asked for comment, the Thornton Police Department declined to answer our specific questions and referred us to a decision letter by the Adams County District Attorney that ultimately cleared the officers of any criminal wrongdoing.
A statement from a police department spokesperson did state, "We want to acknowledge that Alex lost his life that day, and that's a huge loss. Any time an officer has to use force to arrest a suspect or defend against an attack, it's dangerous for all involved. We're saddened at the loss of Alex's life, and our condolences go out to his family and loved ones."
In an August 2017 letter sent to Thornton's Police Chief, then-District Attorney Dave Young was critical of the two Federal Heights Police officers who also joined in the restraint for not capturing any of the restraint of their body cameras.
"The Federal Heights PD officers' failure to activate their body-worn cameras is inexcusable. Such blunders tend to fuel the public's skepticism of law enforcement," Young wrote.
Young was also critical of the Thornton Police officers' refusal to do interviews the night of the death.
Even still, he ultimately cleared the officers of any criminal wrongdoing. The autopsy appeared to play a critical role. In this report, Young said, "While Mr. Gutierrez's back revealed muscle bruises consistent with pressure applied to his back, the evidence that Mr. Gutierrez continued to kick his legs and two times state 'I can't breathe' suggests he had sufficient airflow." That last point, repeated by arresting officers for years, isn't a universally shared opinion.
We asked Dr. Carter Rush to examine the autopsy report as well as the autopsy report for Paul Egli, the man who also died in police custody in Adams County in 2017.
When asked if the conclusions of "excited delirium" were appropriate in either case, she said, "In my opinion, they are not."
We reached out to the Adams County Coroner with questions on the case late last week. Her statement is included in its entirety in this story.