ESTES PARK, Colorado — The family of McKenna Fowler, a 20-year-old who died after being found in the Big Thompson River, described her as a determined hard worker that was full of plans.
"McKenna was a really, really special person," Claire Fowler, McKenna Fowler's older sister, said. "So independent. So ambitious and just the cutest person I ever met."
McKenna Fowler, 20, of Longmont died approximately 15 hours after she was brought to a hospital, Debbie Reisdorff, Deputy Coroner, Larimer County Coroner, told 9Wants to Know.
She was pulled from Big Thompson River near Estes Park last week, according to the Larimer County Coroner's Office.
Her family said the unknowns are haunting.
"McKenna was really young, and I feel like not having the kind of closure of knowing what exactly has happened has been really hard," Claire Fowler said.
Sean Fowler, McKenna Fowler's older brother, said it's been frustrating to not know more.
"It's been very challenging to be the protector and not be able to do anything," he said.
Sean Fowler said no one bore any ill will toward his sister. He is especially confused by how McKenna Fowler ended up in the Big Thompson River because she has no known connections to Estes Park.
"We don't have any answers," the elder Fowler said. "Her injuries that caused her death were river related. How she got in the river – how or why she got to the river, we don't know."
Investigators have not been able to find Fowler's grey 2014 Toyota RAV4 with license plate number ABAQ33.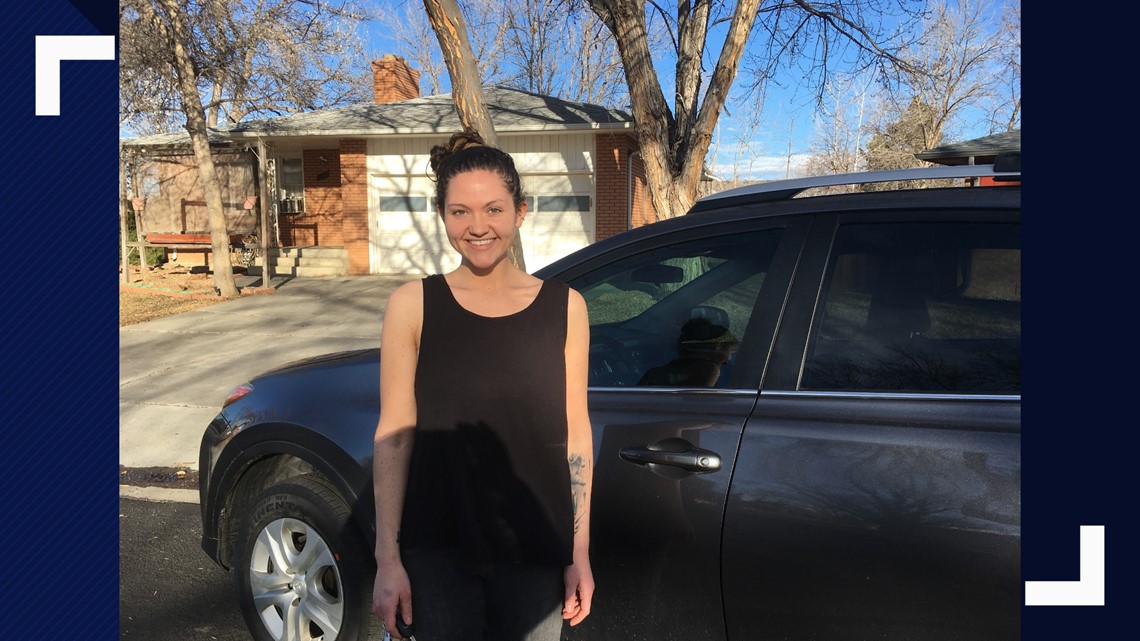 David Moore said in a news release the vehicle was last seen on May 20, 2019, at around 5 p.m. near Main Street and 11th Avenue in Longmont. Anyone with information regarding the vehicle is asked to call Investigator Steve Pastecki at 970-498-5177.
"It's a piece of the puzzle and that's something that we need to wrap up our investigation," Moore said on the phone Thursday.
No foul play
The Fowler family is confused about why the Larimer County Coroner said foul play was not suspected in McKenna Fowler's death.
"We're going to continue to press the Larimer County Coroner's office of why they're going to take that position and we're going to find out the answer of what happened to McKenna in her last day," Sean Fowler said.
The coroner's office declined to explain their reasoning further in a phone call Thursday night.
"We have already been in contact with the family and we are not releasing any more information to the public," Janet Probst, Deputy Coroner for the Larimer County Coroner's office, said.
Moore deferred any questions on the coroner's opinion to the county office. However, he said the sheriff's office is not ready to make a final ruling.
"We don't make statements like that until the investigation has concluded," Moore said.
'She's really special to me'
Claire Fowler said McKenna Fowler was "really special." The sisters' common interests brought them closer. They shared a mutual love for cooking, fitness and travel. She loved her role as big sister and her nickname for her little sister was "McKi."
"Whenever we were little, McKi and I used to think that we were twins," Claire Fowler said. "But, just like born a couple of years apart. So, we used to call each other up and down twins."
Claire Fowler said her little sister was independent, worked three jobs, and enjoyed learning new skills. The baby of the family made her older sister a macramé planter. The duo were planning another trip out west to Las Vegas in November to celebrate McKenna Fowler's 21st birthday.
Claire Fowler said the unanswered questions make the mourning process even more difficult.
"It's really important for me and everyone in my family to feel like we know exactly what happened to her and to kind of find the circumstances around what had happened," she said. "I miss her."
Moore said anyone with information surrounding the death of McKenna Fowler should reach out immediately. The number to call is 970-498-5177.