Nearly two years after a fire quickly engulfed a downed Flight for Life helicopter in Frisco, Colorado, the Federal Aviation Administration learned fires after otherwise survivable crashes can come close to being eliminated by requiring relatively simple fuel system technologies.
The news – presented to the FAA's Aviation Rulemaking Advisory Committee Thursday – presents the clearest evidence to date that flexible fuel bladders and breakaway valves have shown to all but eliminate fatal post-helicopter crash fires.
9Wants to Know, under its "Fueling the Fire" investigation, first reported on the relatively simple and cost-efficient technologies in 2015 shortly after the fiery crash of an AS-350 Flight for Life helicopter in Frisco. The crash killed pilot Patrick Mahany and left flight nurse Dave Repsher with burns on more than 90% of his body.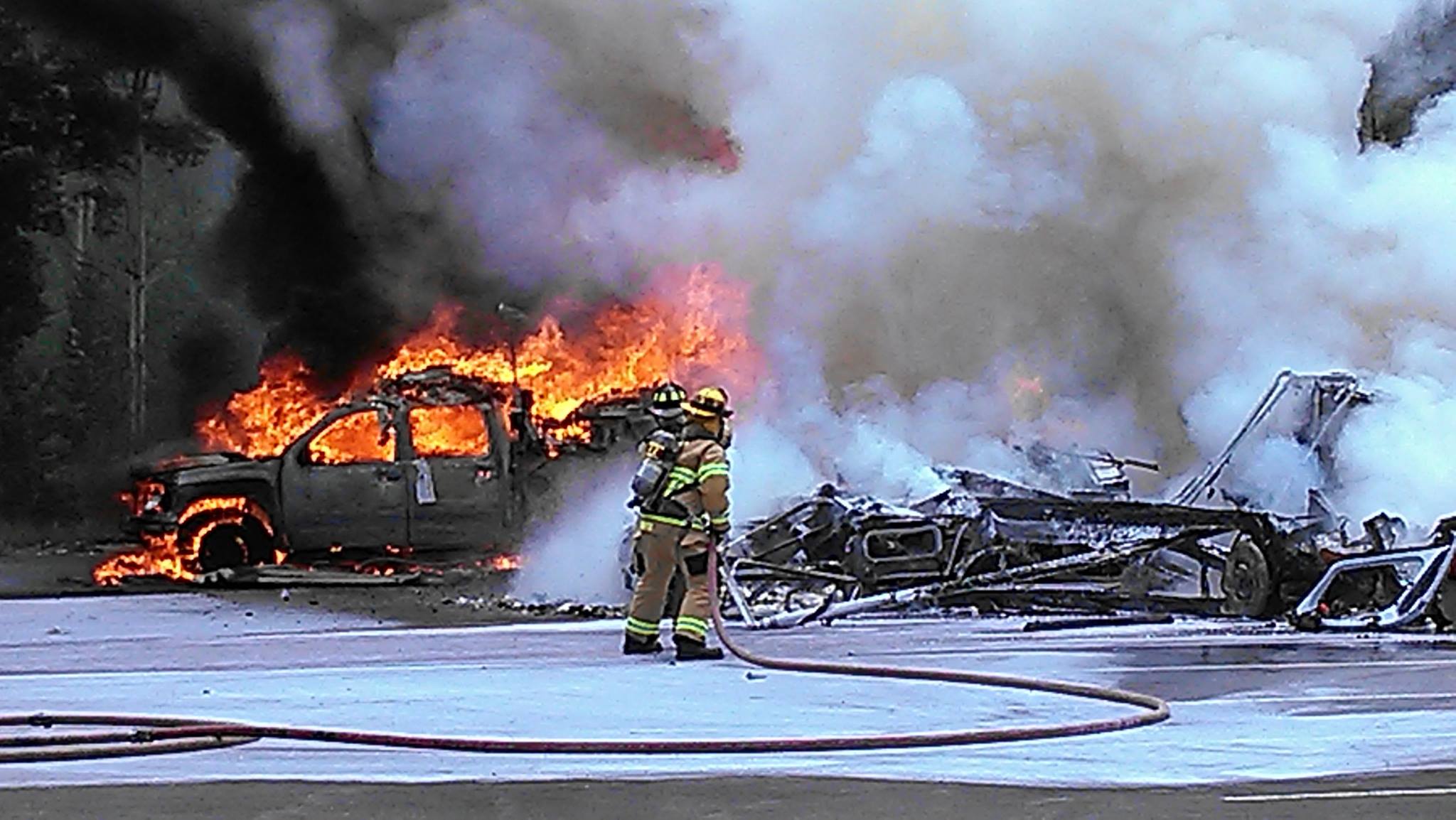 The crash happened shortly after takeoff. Video of the crash, obtained by 9Wants to Know, shows fuel pouring out of the helicopter's plastic fuel tank just seconds after impact.
The FAA's "Rotorcraft Occupant Protection Working Group" (ROPWG) has spent more than a year collecting information on the Frisco crash as well as hundreds of other helicopter crashes. Its work has centered on helicopter crashes involving aircraft that didn't necessarily comply with FAA standards for fuel systems implemented in 1994.
As outlined in "Fueling the Fire," the FAA changed the rules for helicopter fuel systems in 1994, but its actions at the time only applied to newly certified helicopter models.
The distinction was key, because most helicopters built since 1994 are models of aircraft first certified by the FAA prior to the rule change. The Flight for Life helicopter that crashed in Frisco, for example, was not much more than a year old, but the model – an AS-350 – was first certified by the FAA in 1977. Thus the helicopter needed only a fuel system in place capable of meeting the standards in place when Jimmy Carter was President.
ROWPG's analysis of hundreds of crashes concluded that helicopters equipped with relatively rudimentary systems designed to prevent post-crash fires appeared to work.
The finding is key because, as outlined by ROWPG member Dennis Shanahan, "it will avoid significant economic problems within the helicopter industry."
In other words, helicopter manufacturers won't have to spend a ton of cash to strengthen their fuel systems.