LOVELAND, Colo. — Loveland Police have located and arrested a woman who they said abducted her 2-year-old child with no legal parental standing.
Alexandra Gralewski is accused of taking the boy, Leo, while he was being watched by a babysitter on Sunday at a home in the 1600 block of East Eisenhower Boulevard, according to the Loveland Police Department (LPD).
LPD said they found Leo and his mom at a hotel in Longmont and took Gralewski into custody.
LPD said Leo's father, Jacob Liscum, has full, court-granted parental control, while Gralewski has no legal standing.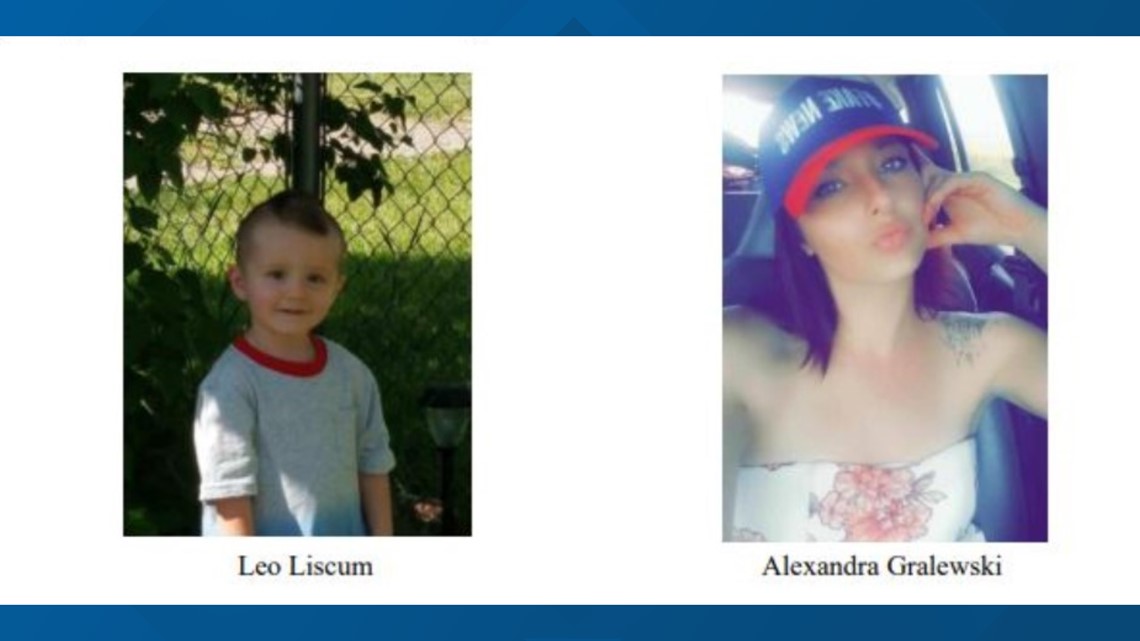 Anyone with information is asked to call Det. Gerard Cortina at 970-962-2061 or North Metro Crime Stoppers at 970-221-6868
Northern Colorado Crime Stoppers
Tipsters can remain anonymous and may be eligible for a reward of up to $2,000.
Calls to the Northern Colorado Crime Stoppers are not recorded and the phone does not have caller ID, according to the NoCoCrimestoppers website. A coordinator completes a tips information form, makes initial inquiries and passes the information along to investigators.
A two-way dialogue system online also allows tipsters to come back and provide additional information and ask questions.
A community board of directors meets regularly to evaluate arrests and determine reward amounts.