LOVELAND, Colo. — A Larimer County judge ruled on Monday that a former Loveland Police officer can stand trial in relation to the June 2020 arrest of Karen Garner.
At a preliminary hearing for Austin Hopp, Judge Michelle Brinegar ruled that there was probable cause for Hopp to stand trial on the charge of second-degree assault causing serious bodily injury.
Hopp was also charged with attempt to influence a public servant and official misconduct, but those two charges were not part of Monday's hearing.
Hopp and former officer Daria Jalali were charged in May, almost a year after the arrest of the then-73-year-old Garner, who has dementia. The arrest drew national attention after the release of a video of the incident.
Garner suffered a broken arm and dislocated shoulder after she was accused of taking $14 worth of items from Walmart.
The next court appearance for Hopp was scheduled for Sept. 29.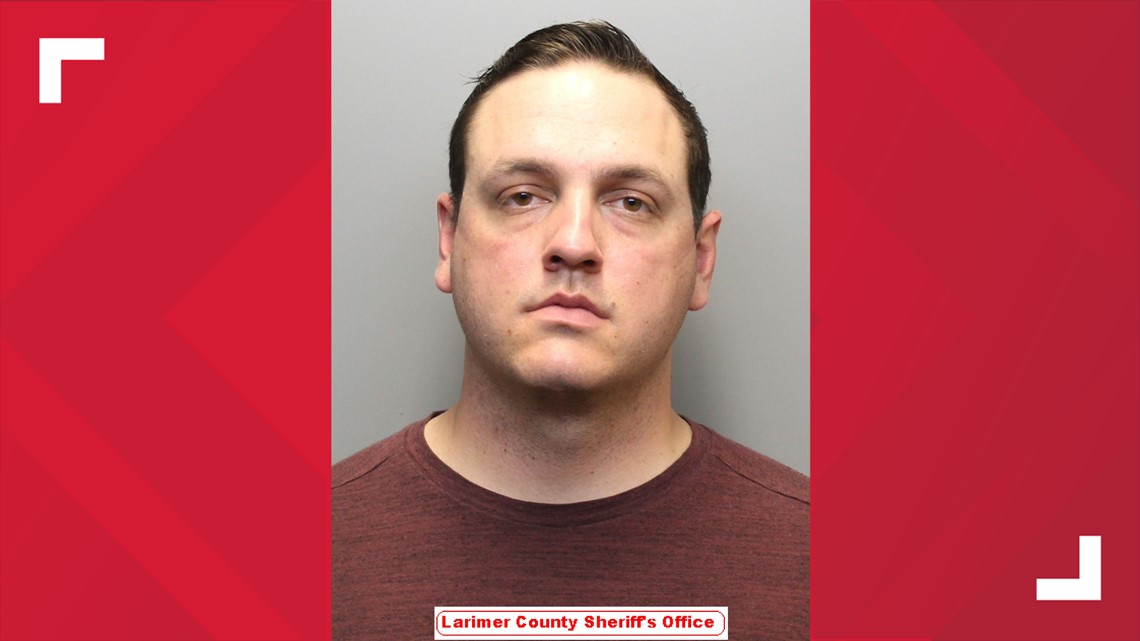 > Video above: 2 former officers face charges in arrest of woman with dementia
Footage of Garner's arrest was released by attorney Sarah Schielke, who filed a federal civil rights lawsuit on behalf of Garner. The lawsuit alleges that Garner was forcibly pushed to the ground and that during the arrest she suffered multiple injuries.
> Below: Body camera footage shows the arrest of the 73-year-old. This footage has been edited by the law firm representing Garner. (Warning: The content in this video is graphic and may be disturbing to some viewers.)
Garner was arrested while walking home along Mountain Lion Road. She had just come from a nearby Walmart where she attempted to leave without paying for about $14 worth of items, the lawsuit says. The 8th Judicial District Attorney's Office said that Garner's misdemeanor case was dismissed.
According to the arrest affidavit in the case, while Garner was in custody, Hopp told Jalali, "I thought I broke [Garner's] shoulder, did you hear it pop?" Neither officer offered Garner medical care, despite the fact she repeatedly said her shoulder hurt, according to the affidavit.
The affidavit says a nurse at the Larimer County Detention Center said she could immediately tell that she had been injured.
In a report outlining his use of force, the affidavit says Hopp blamed Garner's injuries on "the length of her struggle against officers as well as her continuously trying to escape her restraints in booking."
Read his full report according to the affidavit below: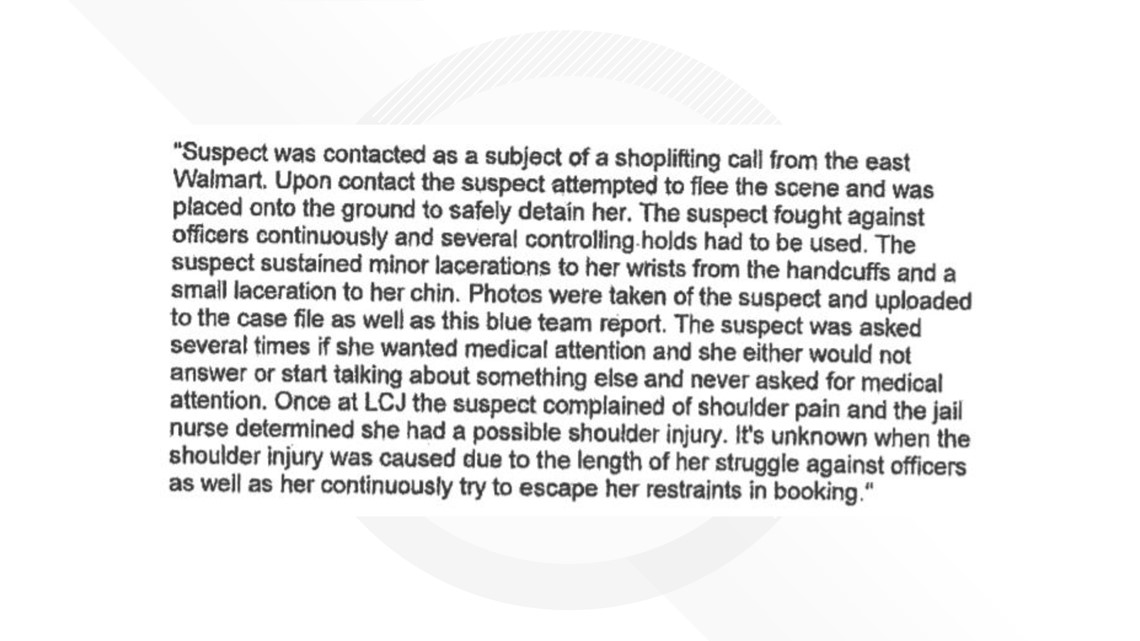 Two weeks after the video was released, Hopp and Jalali resigned. Community Service officer Tyler Blackett also resigned. In the affidavit, Blackett is accused of watching Hopp's body camera footage of Garner's arrest, as well as not providing her medical care while in custody.