LITTLETON, Colo. — A Littleton police officer ramming his vehicle into a man on a stolen motorcycle, before the man was fatally shot, is considered a use of force incident, according to an expert who spoke with 9NEWS.
On Feb. 2, Littleton Police posted a press release saying Stephen Poolson, 41, "was driving a motorcycle and crashed" during a call about a suspicious vehicle near South Bannock Street and West Powers Avenue in Littleton. Police said an officer eventually fatally shot Poolson because he "produced a gun."
That release failed to mention that the crash involved the officer ramming his patrol unit into Poolson before the shooting. 9NEWS was first to report the discrepancy earlier this week.
Ed Obayashi is a deputy sheriff and legal advisor for the Plumas County Sheriff's Office in California, as well as the official use of force training advisor for California Police Training Managers. He also serves as an expert witness on the topic.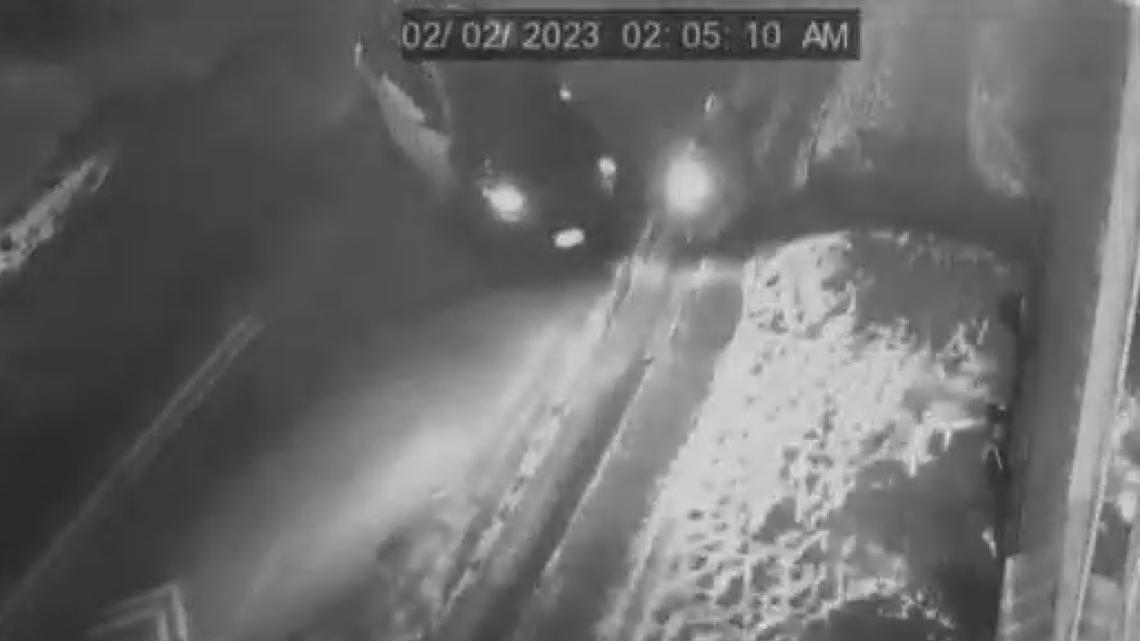 According to Obayashi, using a police vehicle is considered deadly force and using them against motorcyclists is generally discouraged.
"We don't have all the facts that preceded collision, but nevertheless the officer would have to articulate that he felt, reasonably felt, his safety or the safety of the others was in immediate danger of great peril," Obayashi said.
That essentially means that officer would have to convince investigators in this case that the suspect was going to hurt him or other people.
It's unknown what, if anything, was said by the officer or the suspect prior to the incident.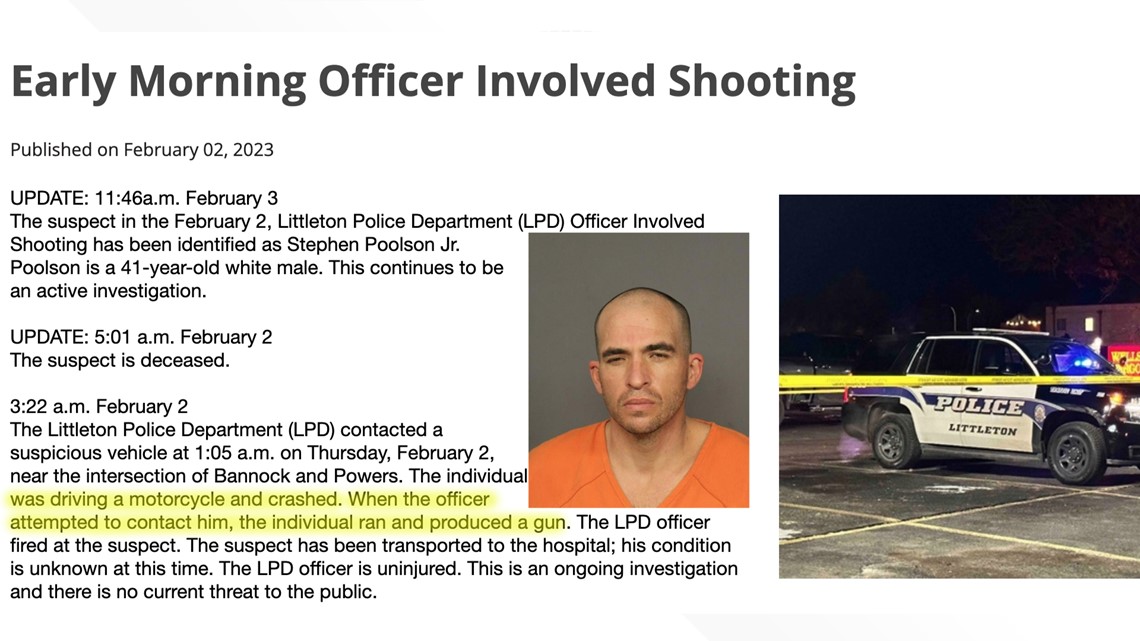 A spokesperson for Littleton Police sent a statement saying the initial press release was based on "preliminary" information.
"The information contained in that release, including that the motorcycle had crashed, was very preliminary information, obtained in the early hours of the scene, and was the most accurate information that LPD had at the time," a spokesperson for Littleton Police wrote.
According to Littleton Police, an outside investigation involving several law enforcement agencies is reviewing the incident.