KUSA — The man investigators have zeroed in on as a suspect in a brutal 1984 hammer slaying of three members of an Aurora family is behind bars in Nevada after an attack later that year on a sleeping couple who were beaten with an ax handle, 9Wants to Know has learned.
Alex Christopher Ewing, 57, is serving a sentence of 8 to 40 years at the Northern Nevada Correctional Center in Carson City, according to Brooke Santina, a spokeswoman for the state's prison system.
He also was convicted of burglary, aggravated escape and two counts of use of a deadly weapon, a sentencing enhancer, Santina told 9NEWS.
Investigators in Aurora recently identified Ewing as a potential suspect in the January 1984 killings of Bruce and Debra Bennett and their daughter Melissa, who was about to turn 8, in a shocking attack that also left the couple's other child, 3-year-old Vanessa, clinging to life with serious head injuries.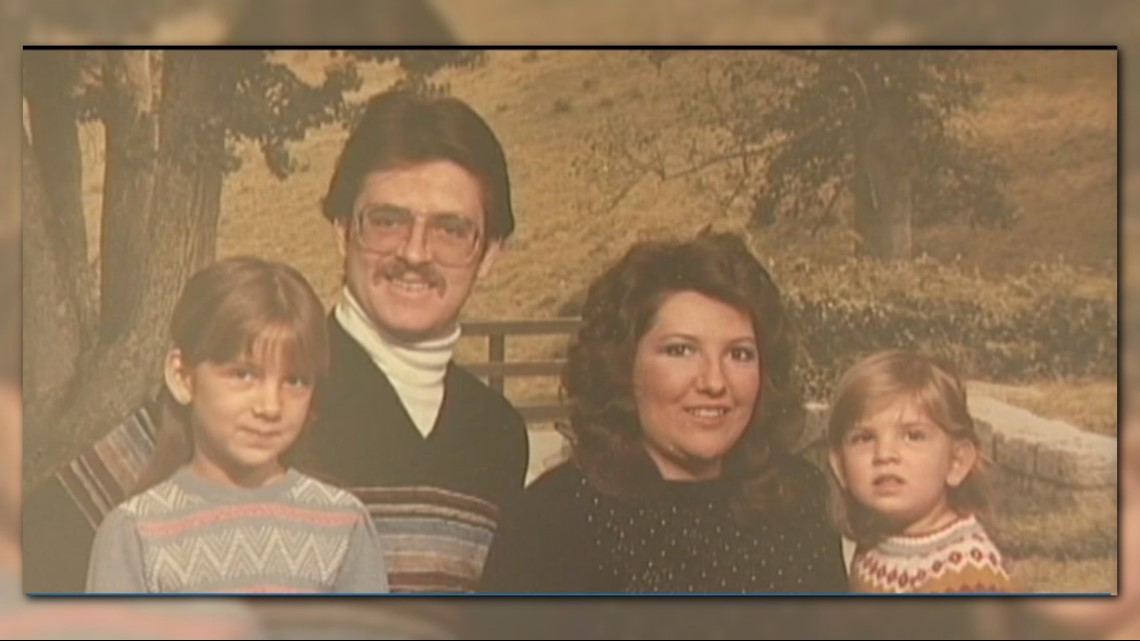 That was the last of four hammer attacks in the metro area over a 12-day span – and DNA evidence developed in 2010 showed that the same person who killed the Bennetts also murdered Patricia Louise Smith, 50, in the Lakewood condominium she shared with her daughter and grandchildren.
Two other attacks that month – one on a couple hit with a hammer while sleeping and another in which a flight attendant was brutally beaten and raped – also may have been committed by the same man.
Ewing is eligible for parole on July 1, 2021, and his sentence expires April 10, 2037. 9NEWS has not located any criminal record for him in Colorado.
A decision on whether there is enough evidence to file charges could come at any time, 9Wants to Know has learned.
Ewing's identification as a possible suspect would answer a question that confounded investigators for three decades – why did the burst of violence in the Denver area suddenly end?
Court records and news reports reviewed by 9Wants to Know may hold the answer.
On Jan. 27, 1984, someone broke into a home in Kingman, Arizona, and beat a resident over the head with a rock. That was 11 days after the Bennett attack, and Ewing was arrested in that case.
According to the Arizona Republic, Ewing – then 24 – was being transported from a jail back to Kingman for a court hearing when he escaped. He was on the lam for two days – and during that time was accused of breaking into a home in Henderson, Nevada, and savagely beating a sleeping couple with an ax handle.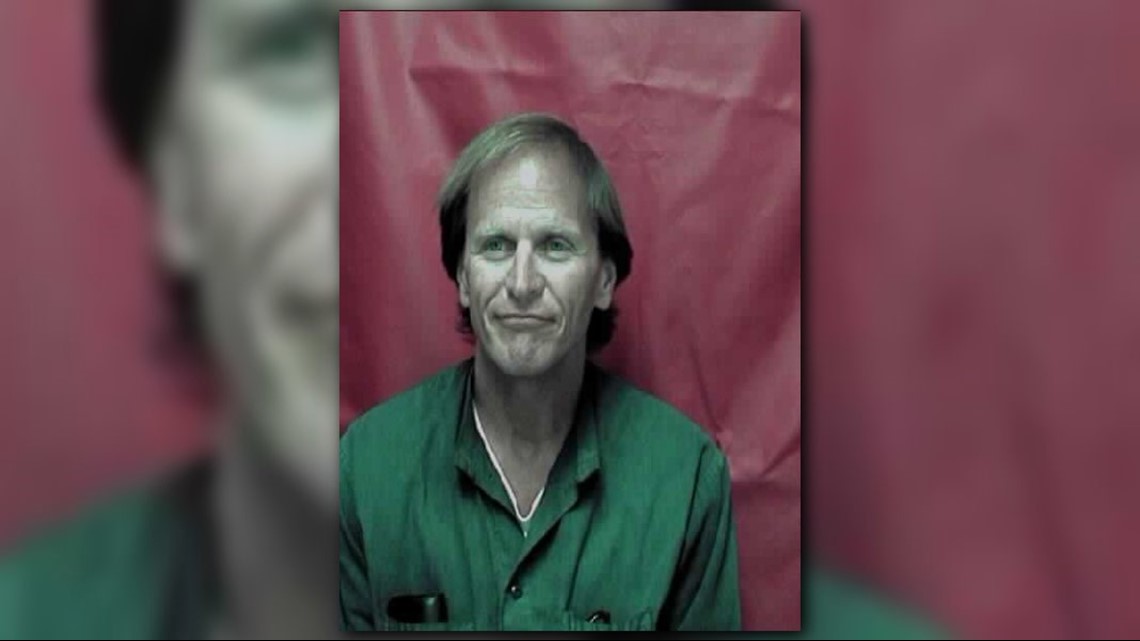 That crime led to the prison sentence he is still serving in Nevada.
Officials from the District Attorney's office in the 18th Judicial District, the Aurora and Lakewood police departments and the Colorado Bureau of Investigation have all declined to comment, but have scheduled a news conference Friday morning.
The 1984 attacks rattled the Denver area.
The first assault occurred around 2:30 a.m. on Jan. 4 that year. A young couple was in bed in Aurora when they awakened to discover a man in their bedroom who hit each of them with a hammer before fleeing. Both were injured but survived. Investigators at the time believed the man entered through an open garage door.
Late the night of Jan. 9 or early the morning of Jan. 10, the flight attendant was assaulted.
just after pulling into the garage of her Aurora home. The woman was beaten – a hammer was found at the scene – and she was sexually assaulted. She survived.
Later on Jan. 10, Smith was found dead. She had been sexually assaulted and beaten to death with a hammer, which was left behind at the scene. She had apparently just stopped at a nearby Wendy's and picked up a hamburger and French fries, then went home to the condo she was sharing with her daughter and grandchildren to eat it.
And then came the attack on the Bennett family, which occurred sometime during the night of Jan. 15 or early morning of Jan. 16.
Bruce Bennett's mother, Constance, went to the couple's home after they didn't arrive for work at a family-owned business. She found a scene of incredible horror.
At the time, investigators suspected the killer may have traveled the Alameda Avenue corridor since the Bennett home and Smith's Condo, while on opposite ends of the metro area, were not far off that major road.
The cases vexed investigators for decades, but on June 14, 2002, then-Arapahoe County District Attorney Jim Peters took a highly unusual step: He obtained an arrest warrant for the killer in the Bennett case based on the man's DNA profile.
The warrant accused the man of six counts of first three murder, one count of attempted first-degree murder, two counts of sexual assault, on count of sexual assault on a child, one count of physical assault, one count of burglary and five counts of committing a crime of violence.
Contact 9NEWS reporter Kevin Vaughan with tips about this or any story: kevin.vaughan@9news.com or 303-871-1862.
Editor's note: The Bennett murders made big news in 1984. People all over the front range were terrified, describing the attack as a loss of innocence for a growing metropolitan area.
9NEWS pulled old stories produced by journalists who worked at the station in 1984 (below). Besides the changing clothing styles, old hairstyles and antique computers, you will notice other changes in the way news is covered in Denver. For instance, no longer do TV stations show video of coroner's office personnel transporting body bags out of homes in active cases. You might also notice that the neighborhood where the attack occurred, which is near the Aurora mall, is sparsely populated.