COLORADO, USA —
Surgeons working in Colorado can legally earn six-figure, supplemental incomes by forming lucrative business relationships with the specialized health-care companies they elect to use in their operating rooms, according to an ongoing investigation by 9Wants to Know.
The oftentimes publicly untraceable practice, called "unethical" by at least one prominent Colorado physician, dominates the landscape of the state's burgeoning intraoperative neuromonitoring business, according to multiple people interviewed by 9NEWS.
Out-of-network charges leading to big checks
Also known as IOM, intraoperative neuromonitoring is almost always relatively inexpensive when compared to the overall cost of a surgery itself, but far too often IOM companies willing to stretch the bounds of normal billing practices find themselves the beneficiaries of six-figure insurance payments.
IOM, common during many types of back surgeries, provides a surgeon with a technological "heads-up" should he or she start coming too close to potentially doing any long-term damage to the patient's central nervous system.
During a year-long investigation, 9NEWS uncovered multiple instances in which insurance companies paid bills that were hundreds of times the typical payment for IOM. In each case, the company chosen by a surgeon to perform the IOM just so happened to be the same company that had, in past years, paid that surgeon -- a partner in the company -- handsomely.
"It's a shame for the medical system and for the integrity of physicians as a whole," said one Colorado doctor. "It's unethical, and it's immoral."
Among other things, the 9Wants to Know investigation has found:
A relatively small number of Colorado insurance claims for IOM cost insurance carriers, on average, $63,076 per case, between 2012 and 2016 (the median Medicare payment during the same time was $100)
A trio of IOM procedures led to a $400,000 payout to one IOM company -- a company with close ties to the surgeon who utilized the service
That Colorado surgeon pocketed nearly a half-million dollars in one year from his partnership with an IOM company
IOM companies who try not to let surgeons in on their profits suggest they're losing business as a result
Insurance companies don't like talking about it; neither do the very hospitals that allow the practices to continue.
And until three patients decided to share their stories with 9Wants to Know, the story had drawn little attention in the public sphere.
As the husband of one of those patients told us, "It's pretty obvious something is going on behind the scenes."
'Why am I getting a check for $144,650?'
Mary Tunnell opened the letter and stared at the check addressed to her. It had to be a prank, she thought.
"I was dumbfounded," she said. "Why am I getting a check for $144,650?"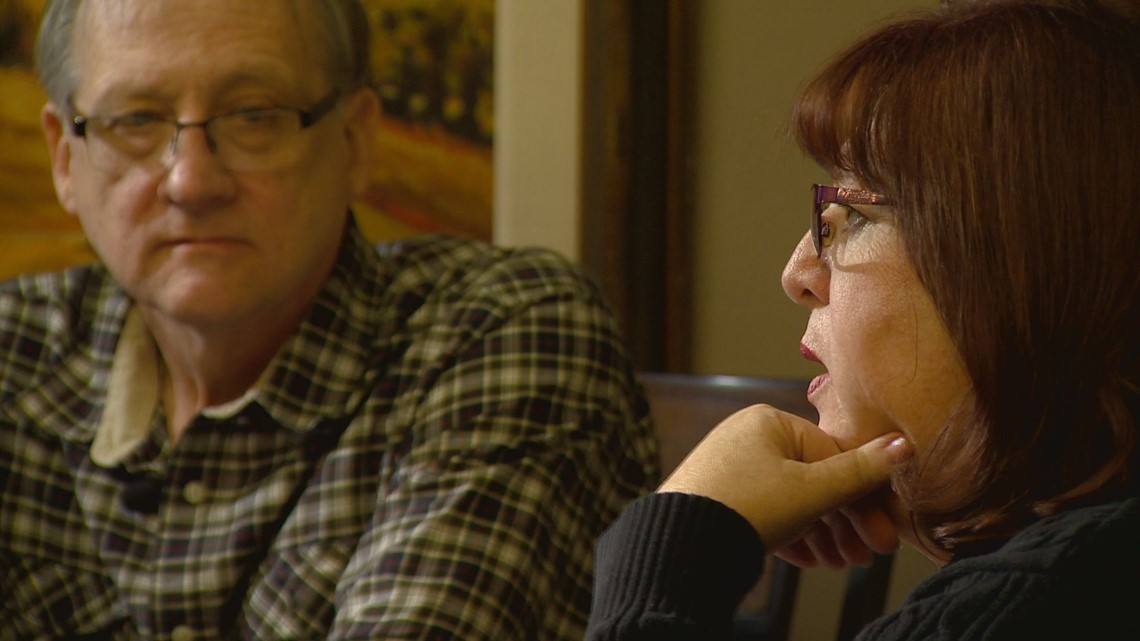 Sent to her by Blue Cross and Blue Shield of Michigan, the check was to be forwarded to the company that performed the intraoperative neuromonitoring during her 2016 back surgery at Parker Adventist Hospital.
Intraoperative neuromonitoring -- or IOM for short -- alerts a surgeon, with the help of technical monitoring equipment, if he or she might be at risk of doing long-term damage to a patient's central nervous system. It typically involves the use of a surgical technician working inside the operating room and a reading neurologist who works offsite.
In very simple terms, it helps make sure a patient can walk after a surgery that places the surgeon's equipment close to the spinal cord, for example. It's generally inexpensive when factored in to the overall cost of a surgery.
For comparison sake, the Center for Improving Value in Health Care (CIVHC) found the median Medicare payment for IOM in Colorado was $100 in 2016.
CIVHC also found the median private insurance payment that same year in Colorado was $820.
A spokesperson for Blue Cross and Blue Shield of Michigan would not answer specific questions as to why it agreed to pay $144,650 in Mary Tunnell's case, but she did suggest the company felt compelled to do so.
"In many cases, we would pay charges if a provider is not contracted with Blue Cross. Otherwise, our members could be billed for a large amount by a non-contracted provider," wrote Helen Stojic. "There are various benefit designs. We are obligated to pay what we did, under the benefit design for the member."
In Mary Tunnell's case, the beneficiary of the insurance carrier's six-figure payment was a company known as BHLH. That's also the same company that provided the IOM during both Deb Altman's and Linda Delaura's surgeries.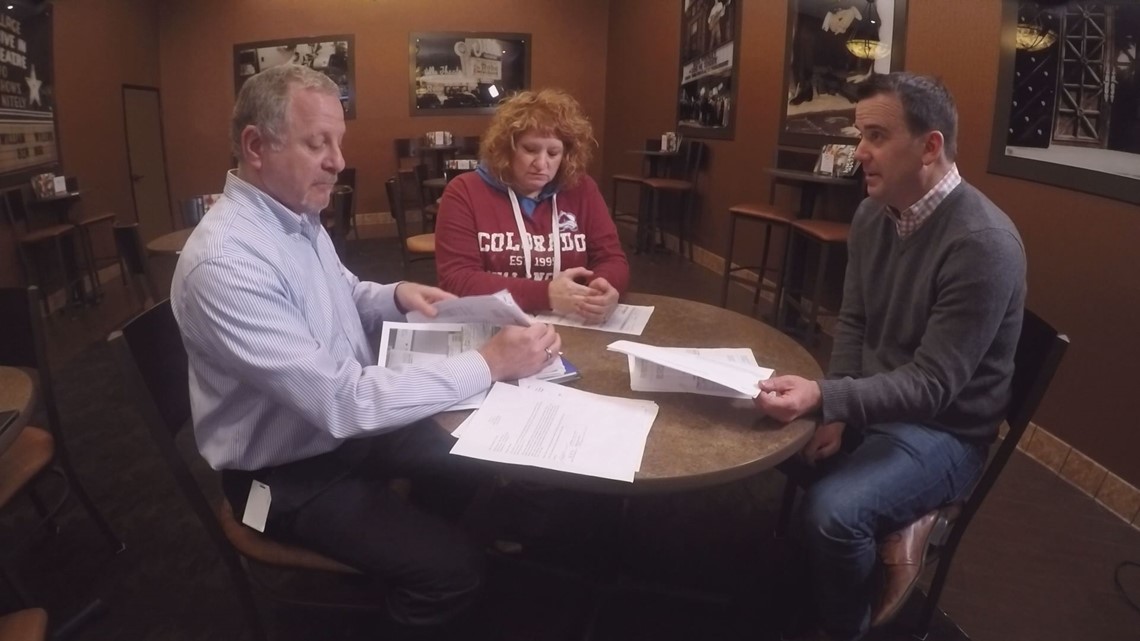 Both contacted 9Wants to Know after they too received insurance checks for more than $100,000.
Altman's check from UnitedHealthcare totaled $169,600.
Delaura's check from Blue Cross totaled $100,200.
As was the case with Mary Tunnell, both were told to forward the money to BHLH.
When it comes to processing out-of-network claims, it's not unusual for insurance companies to send payments directly to patients. Think of it like an insurance carrier sending a car owner a check to help pay for hail damage to his or her car.
Since "out-of-network" claims involve charges sent by a medical provider that does not have a formal relationship with the insurance carrier, the insurance company oftentimes finds it easier to turn the patient into what amounts to a "middle man" in the payment process.
The lack of any contract can complicate the process greatly as neither side is bound to any formal relationship.
As such, it's not illegal for those medical providers to charge amounts that go well beyond any typical rate.
It all leaves the insurance carrier in a position to consider what it's willing to pay.
As for BHLH, it is run, according to Colorado Secretary of State records, by a man named Adrian Panther.
Panther has repeatedly denied requests for an interview.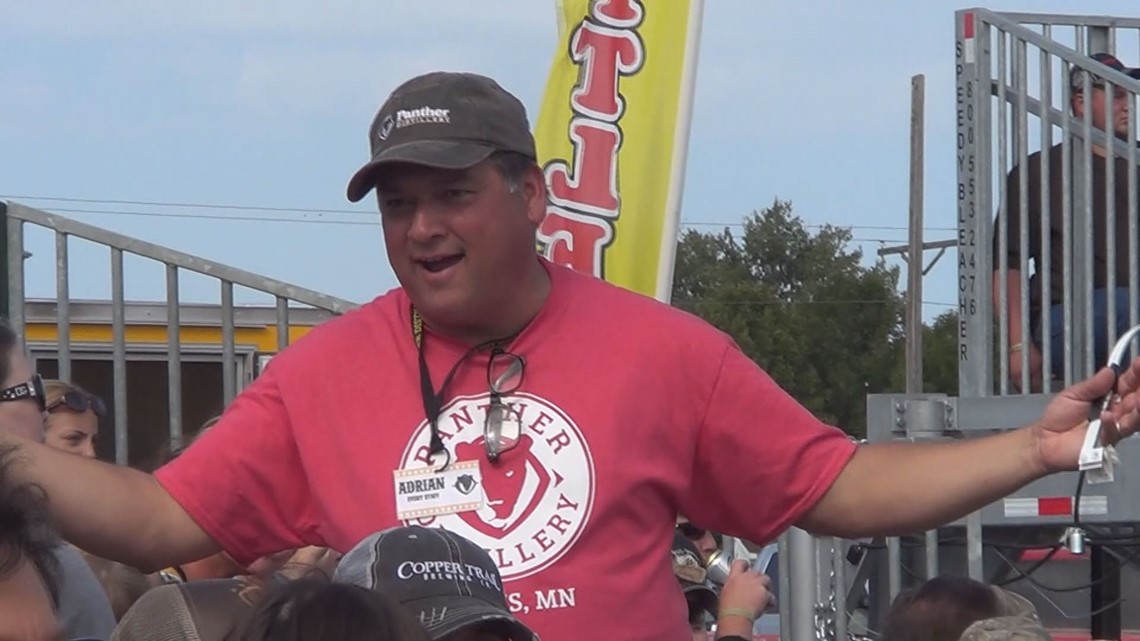 Instead, his lawyer suggested the story on Panther was coming from "a biased and uninformed position."
Wanting to know more, 9Wants to Know took a closer look at what linked all three patients to BHLH in the first place.
As the investigation discovered, one surgeon worked on all three.
Surgeon made hundreds of thousands from IOM company
Dr. Scott K. Stanley has found a good home at Centura Health.
Centura's website features numerous videos profiling the work of the well-known orthopedic surgeon.
"Dr. Stanley is an experienced and trusted orthopedic spine surgeon that treats a broad spectrum of spinal disorders," according to his online profile.
His profile on WebMD includes only five-star reviews.
He also happens to be a Facebook friend of Adrian Panther. His public Facebook page includes a picture of him and Panther golfing.
In the picture, both Panther and Dr. Stanley are wearing matching pink outfits.
That alone doesn't suggest much more than a friendship, but records obtained by 9Wants to Know suggest their relationship, years ago, turned into a professional one as well.
According to the company's website, BHLH also does business as South Downing, LLC. Panther runs that company as well, according to the Colorado Secretary of State.
South Downing appears to be the financial tie between Panther and Dr. Stanley. It's not clear what, if anything, Dr. Stanley might have collected with regards to Tunnell's $144,650 insurance payment, but it's also quite apparent he has made money from South Downing, LLC in the past.
Dr. Stanley's 2011 tax return shows he made $490,788 from a partnership with South Downing, LLC. Court records reviewed by 9Wants to Know also highlight a 2013 business interest in the IOM company.
Dr. Stanley has repeatedly denied our requests for an on-camera interview to help us better understand the nature of his current involvement with the IOM company he elected to use during the surgeries for Mary Tunnell, Deb Altman and Linda Delaura.
9NEWS has asked him repeatedly if he ended his business relationship with South Downing, LLC prior to working on those three patients. He has declined to answer.
He also refused comment when we approached him outside his office near Lone Tree last month. He did provide the following email to 9NEWS:
"Despite my request that you not interfere with my ability to treat patients, last week you accosted me in the parking lot of my place of work for the second time and literally beat on the door of my truck window. I have a difficult time believing that these tactics are intended to create dialogue, but rather drama for your broadcast.
Like many physicians, I have business interests outside my practice of medicine. Regarding my income from South Downing, you are misinformed. I do not know your basis for the claim that I reported an income of more than half a million dollars from South Downing seven years ago, but that is false. I am familiar enough with legal concepts to know that publishing false information is illegal. I do not defraud insurance companies and I do not defraud patients.
Regarding the patient you claim to have interviewed, I am not at liberty to discuss her care in detail. However, if she agrees, I am willing to provide proof that she did in fact receive excellent care from me. Additionally, I did address any concerns regarding payments made by her insurance company. Again, providing excellent care to my patients is my utmost concern and that concern is holistic, regardless of that patient's situation.
I do hope that if you chose to publish my comments, the public can recognize the attempts you have made to disparage me and my reputation have nothing to do with the rising cost of healthcare, which I agree is a matter of public concern. I neither possess the information you believe I do nor am I guilty of the wrongdoing you suggest. I'm sorry I could not be more helpful."
An earlier email from Dr. Stanley also said the following:
"Like many physicians, I have business interests outside my practice of medicine. Those too, have always been focused on one thing - providing excellent care to patients. Those business interests were disclosed to Centura and no concerns have ever been raised with me regarding those business interests by Centura, by any insurance company, or by any patient. In fact, no concerns have ever been raised by any current patient, former patient, hospital, health entity, credentialing body, or otherwise regarding my ability to provide excellent patient care."
Mary Tunnell said she was not informed before her surgery of Dr. Stanley's financial ties to the IOM company used during her surgery.
"It makes me angry. I feel like I was deceived," she said.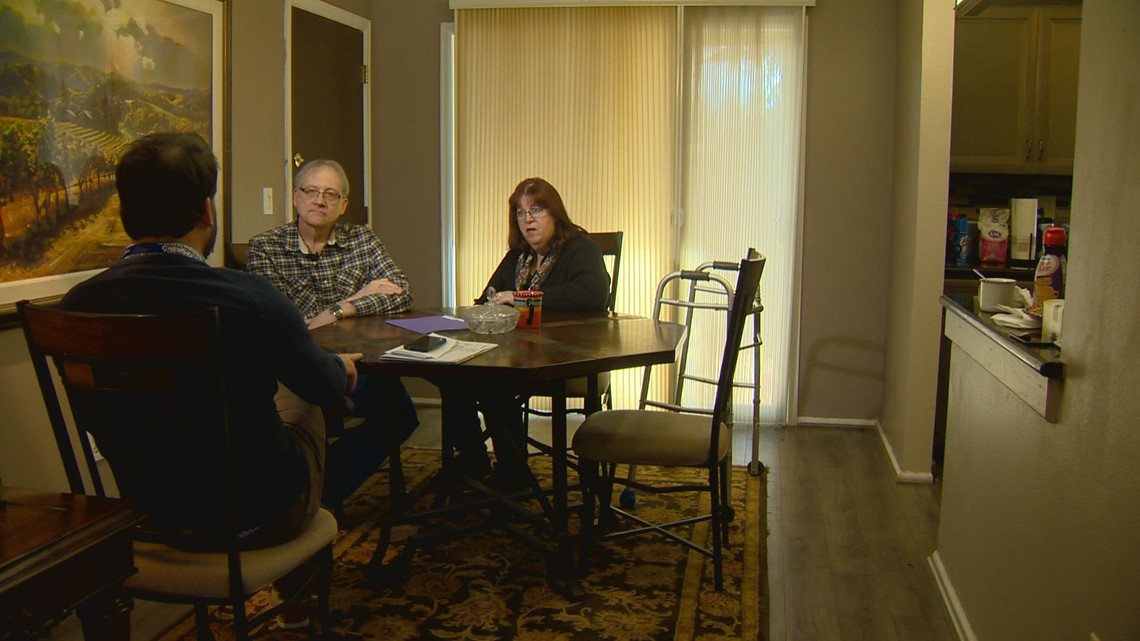 "It's pretty obvious, something is going on behind the scenes," her husband Glen Tunnell told us.
IOM companies that don't pay surgeons say they are losing business
Few IOM companies wanted to discuss the current business environment on camera, but one company based in Colorado Springs decided it had seen enough.
Ryan Rosenhahn is the Vice President of Clinical Operations for IntraNerve.
His company works in nine states and assists in close to 10,000 surgeries a year.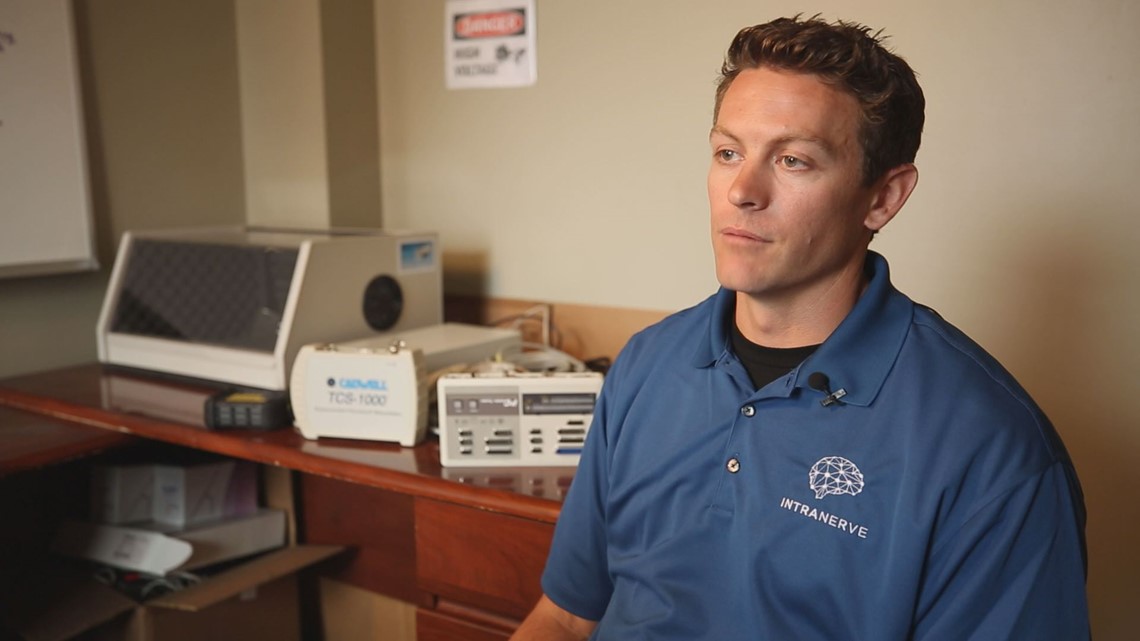 "As a whole, there are a lot of people doing it the right way," he said, but he admitted the environment in Colorado is challenging.
While he was unaware of the specifics of Dr. Stanley's involvement with South Downing, he said other surgeons are hardly hiding their desire to earn more money off of IOM companies.
"They want some sort of payment for services. They say, 'For doing this type of case, I would like this much money.'"
He said IntraNerve has turned down business by opting out of the payments.
"Correct," he said. "It doesn't feel good."
Dr. Ken Cohen, the Chief Medical Officer for New West Physicians, told 9Wants to Know he started noticing large charges for IOM around 5 years ago.
"I knew there was no way these charges could be justified, so I started looking into them as soon as I saw them," he said.
He started quizzing surgeons about the abnormally high charges.
"I specifically asked on each occasion that they come up with some corrective action plan so it didn't happen again, and then I asked them to follow up with me so that I would know what that plan was," he said.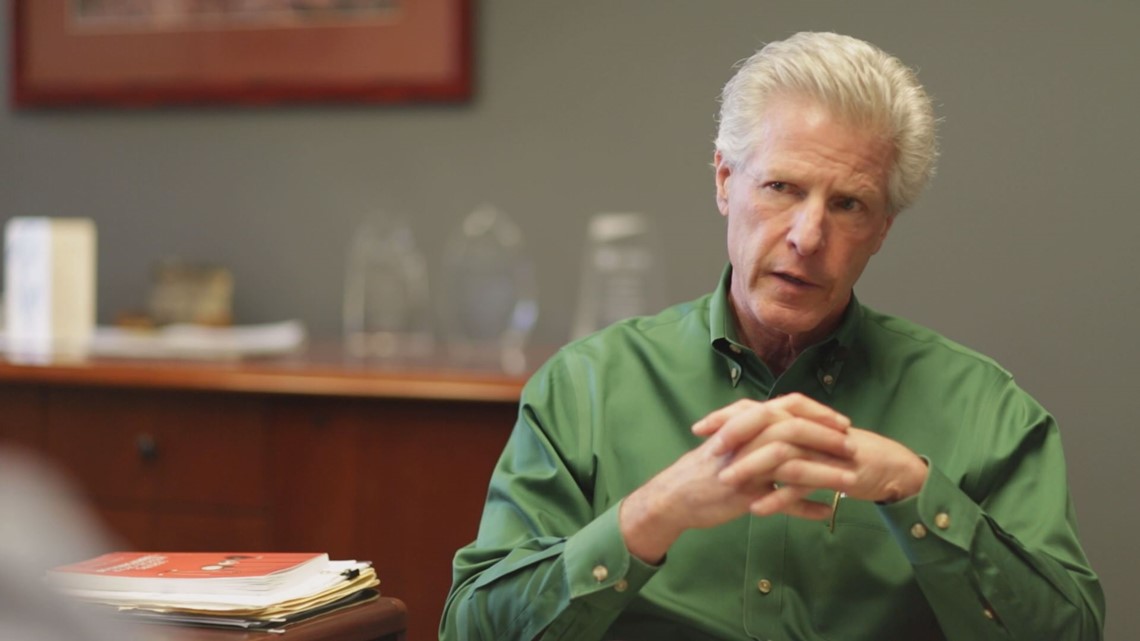 Not one surgeon has taken him up on the offer.
"To this day, I haven't gotten any follow up," he said. He believes, in each instance, the surgeons were making money from the IOM companies they chose to use during their operations.
"It's a shame for the medical system and for the integrity of physicians as a whole," he said.
Late last year, the Center for Improving Value in Health Care -- at the request of 9Wants to Know -- took a closer look at insurance payments for IOM.
It found between 2012 and 2016, a total of 130 IOM claims led to $8.2 million in insurance payouts.
That comes out to an average payment of $63,077.
'If one of my patients is getting an outrageous bill, I want to know why'
Centura Health has yet to comment specifically on Dr. Stanley and his past relationship with South Downing, LLC.
It's important to note that at the time of the surgeries in question, Dr. Stanley was not an employee of Centura.
In December, Centura's Chief Clinical Officer Dr. Brian Erling told 9NEWS in a written statement that Centura had started an internal review of all physician-business relationships as a result of our inquiries.
He pointed to the fact that many of the IOM companies that work within Centura facilities are not directly employed by the hospitals.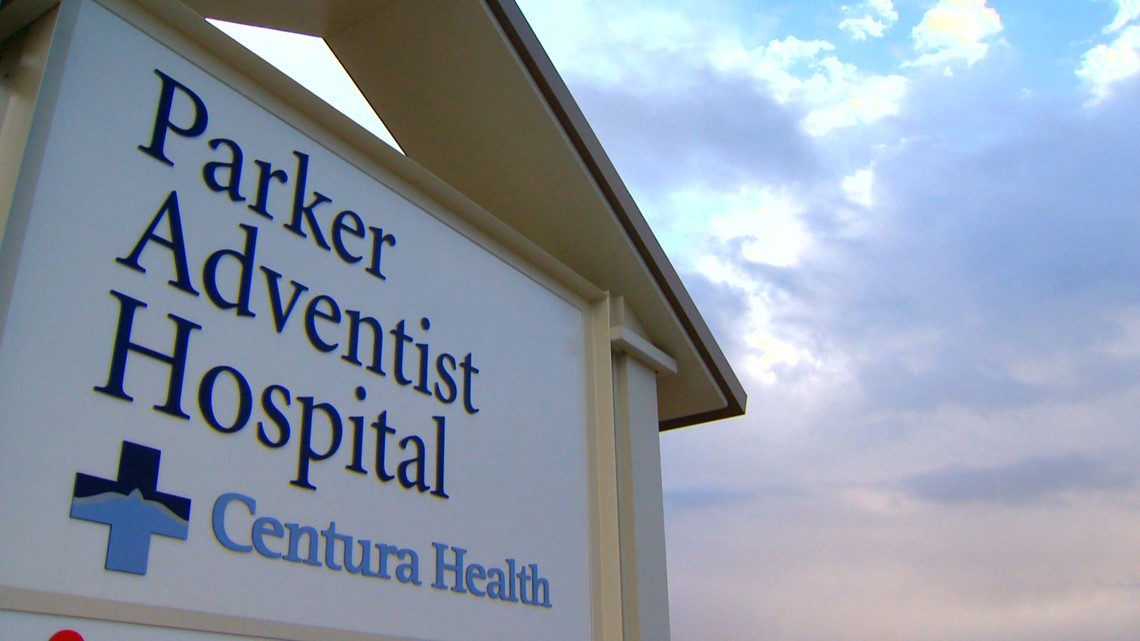 "When we do not have a contract with a provider, we have no visibility into their billing practices," he explained.
"Due to the rare insight we were provided in this case, Centura Health is taking further action to review our provider credentialing processes," he added.
The results of the review have not yet been made public.
In Colorado, like many states, it's generally not illegal for physicians to invest in companies they routinely refer patient business to, as long as those companies don't bill Medicare or Medicaid.
Under federal Stark Law and anti-kickback statutes, it would be illegal for physicians to refer patients to a business that bills the two-government funded health insurance plans. It's why many companies involved in partnering with physicians make a point of avoiding the two programs altogether.
Even still, physicians like Dr. Cohen believe the practice of "self-referral" to go against the core principles of medicine, because it forces patients to wonder if their physician is putting their care first.
"It's unethical, and it's immoral," he said. "[Patients] should know if there's any ownership or any profit to be made other than that associated with performing the medical procedure."
"If one of my patients is getting an outrageous bill, I want to know why," he added.
If you have received noticed a large, out-of-network charge for such procedures as intraoperative neuromonitoring, we would like to hear from you. You can either email the reporter directly at Chris.vanderveen@9news.com or the station at ShowUsYourBills@9news.com