DENVER – On at least three occasions, a Colorado-based medical provider charged Parker Adventist Hospital patients – through their insurance companies – more than $100,000 for a relatively common, operating-room based procedure, according to an ongoing investigation by 9Wants to Know.
Shortly after 9Wants to Know informed the hospital of the charges – charges one longtime Colorado doctor calls "outrageous" – the hospital's owner, Centura Health, ordered an internal policy review of how it works with third-party medical companies.
The patients' stories all share a similar theme. Each went to Parker Adventist for a back surgery and then, months later, happened to notice six-figure charges on his or her insurance paperwork for something known as intraoperative neuromonitoring.
All of the claims referenced one company:
According to the company's own website, South Downing also does business as BHLH, LLC.
CHAPTER 1
The amount of money was very unusual
Linda DeLaura never felt good about the $100,200 check addressed to her.
"At first, I thought, I don't want this in my possession, because I don't know why it's coming to me," she told 9Wants to Know.
Blue Cross Blue Shield sent the check in January, the insurance check didn't exactly come with specific instructions.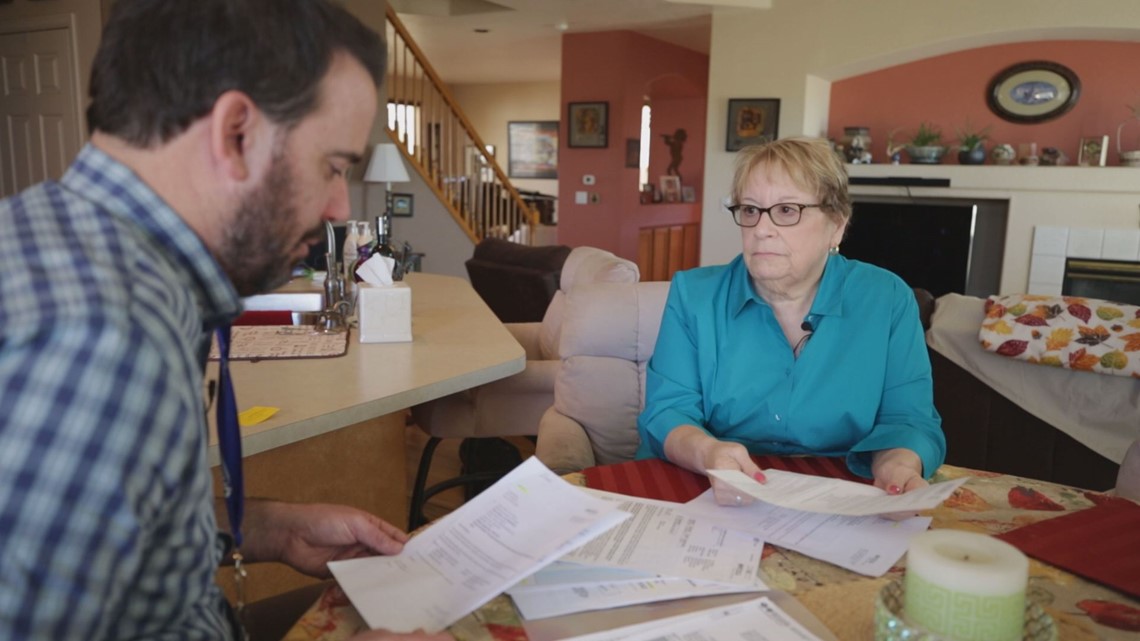 It did, however, reference a company known as BHLH, LLC.
She called the number for the company and was told she needed to endorse the check and send it to an address in Texas.
While that might sound unusual, it's hardly unusual for insurance companies to process out-of-network claims by sending payments directly to patients under the expectation the patients will forward the money to the out-of-network provider.
In DeLaura's case the payment was for the intraoperative neuromonitoring, or IOM, her surgeon had elected to utilize during her September 2015 back surgery inside Parker Adventist. BHLH did not have a contract with her insurance at the time and was thus considered out-of-network.
This type of monitoring, in simple terms, relies on technical equipment that monitors activity within the patient's central nervous system during a surgery. In practice, it provides the surgeon with a warning should he or she start coming close to doing any potential long-term damage to the patient's spinal cord, for example.
Not knowing much about the cost of IOM, DeLaura told 9Wants to Know she felt she had no other choice but to send the check directly to BHLH's billing address in Plano, Texas.
"Even still, the amount of money seemed very unusual," she acknowledged.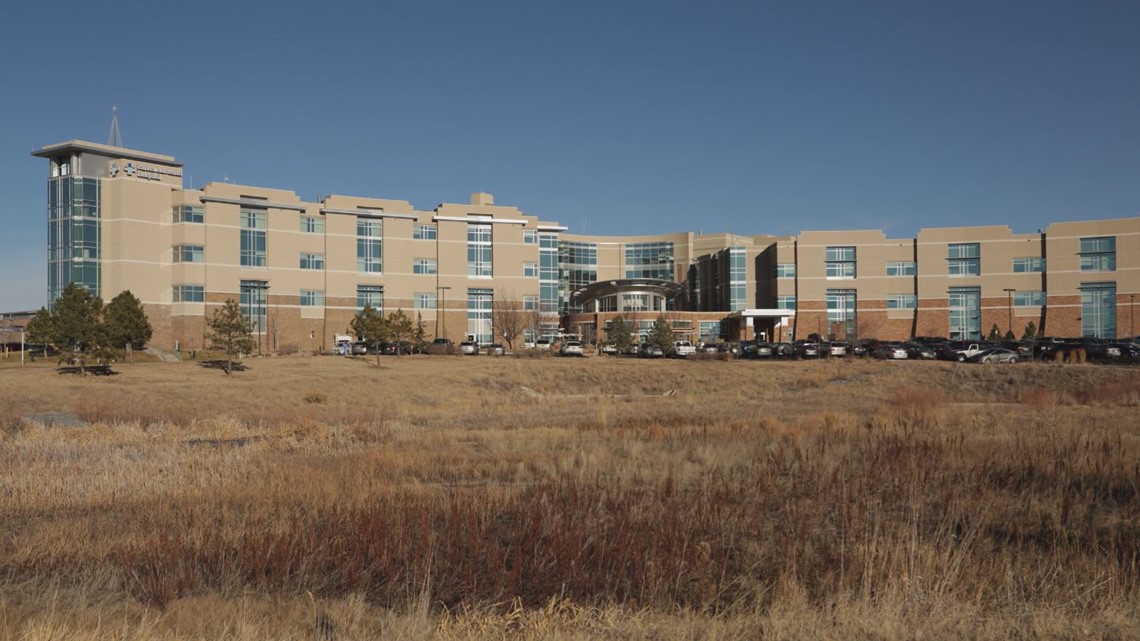 9Wants to Know has found many IOM procedures typically result in charges to private insurance companies of no more than a few thousand dollars.
Medicare won't even pay that much. In Colorado, for example, Medicare reimburses on the main billing code for IOM at the rate of a little less than $34 for every 15-minute increment.
A two-hour surgery using IOM will thus result in a payment of no more than a few hundred dollars.
BHLH wanted significantly more.
It's not the first time 9Wants to Know has uncovered similar charges for IOM done inside Parker Adventist.
In November, we brought you the story of Dave and Debra Altman.

Late 2016, UnitedHealth mailed the Altmans a check for $169,600 to pay BHLH for the IOM done during a 2015 back surgery for Debra.
The check, which arrived more than a year after the surgery, was also to be mailed to an address in Plano, Texas.
In addition, 9Wants to Know has been in contact with Michael and Shannon Coons.
In May, Shannon Coons noticed a series of charges on her Explanation of Benefits (EOB) from Anthem Blue Cross Blue Shield which totaled close to $200,000.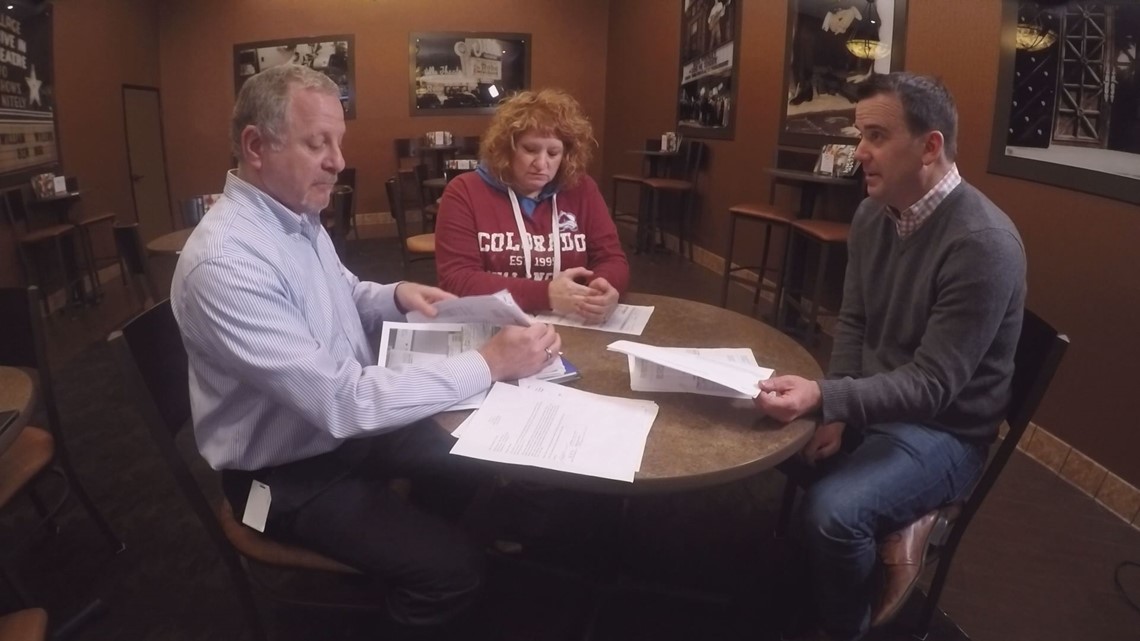 The claim came from South Downing LLC for IOM performed during a 2016 back surgery for Shannon Coons inside a Parker Adventist operating room.
In the end, Anthem paid a portion of the charges to South Downing directly. Coons' EOB shows South Downing was paid a little more than $38,000.
In all three cases, the patients never had to pay a dime to BHLH or South Downing LLC.
But that's not what bothers them.
"I just can't in good conscience send someone a check like that for work that doesn't seem to be worth that much," said Dave Altman. "The numbers just don't make sense."
CHAPTER 2
Whiskey distiller behind charges
According to Colorado Secretary of State records, both BHLH and South Downing, LLC are run by a man by the name of Adrian Panther.
Panther, a longtime medical device sales representative currently owns Panther Distillery in Osakis, Minnesota.
"We're proud to be Minnesota's first craft distillery and we're dedicated to continuing Minnesota's heritage of exceptional distilled spirits that goes back to Prohibition," suggests the company's website.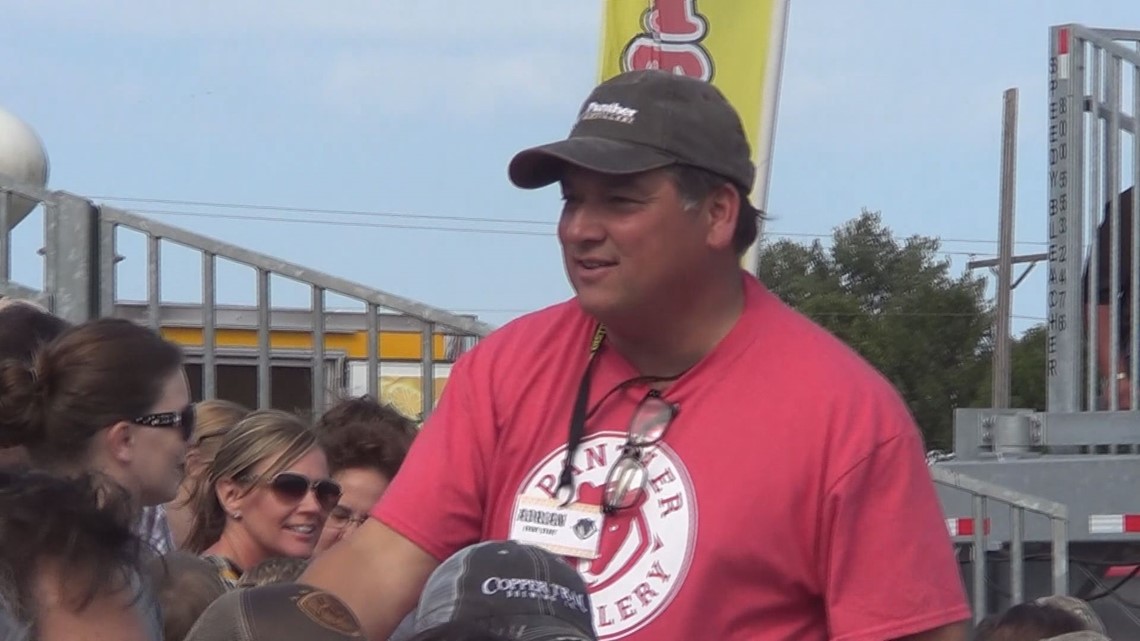 To date, Panther has refused to answer any questions to 9Wants to Know, opting instead to have his Denver-based attorney correspond with us.
Instead of answering specific questions, Kate Bailey of the law firm Messner Reeves has criticized our coverage of the story. "We can deduct from your categories that you are coming at the story from a biased and uninformed position," wrote Bailey in an August email.
"We will not put our client or ourselves in a position to be steamrolled or vilified; nor do we think that it is helpful for anyone to have Mr. Panther speak for an industry in which he is barely a participant," she added.
According to Colorado Secretary of State records, Panther's name is attached to a number of other companies in Colorado including Mid-Town Neuromonitoring, LLC., NuerIOM, the now-defunct NeuroTech Monitoring, and Bad Medicine Distillery, LLC.
When asked why BHLH might have charged Deb Altman's insurance more than $169,000 for IOM, Bailey wrote, "We will certainly review whatever you choose to publish and pursue all legal remedies for the publication of false information. Mr. Panther is represented by counsel, which means you may not contact him directly."
We have yet to receive an explanation from either Bailey or Panther as to why BHLH's claims are sometimes in excess of $100,000.
9Wants to Know also reached out to Centura Health, the owner of Parker Adventist.
In a prepared statement, Centura's Chief Clinical Officer Dr. Brian Erling said Centura doesn't always see the amounts charged by independent providers who work inside their hospitals.
"When we do not have a contract with a provider, we have no visibility into their billing practices," wrote Dr. Erling.
In this case, however, Dr. Erling said the charges presented to Centura represent a case of "rare insight."
And, because of that, "Centura Health is taking further action to review our provider credentialing processes."
Neither Dr. Erling nor any other representative from Centura Health would elaborate on the timeline or scope of any internal review.
In addition, two of the back surgeries reviewed by 9Wants to Know involved a surgeon by the name of Dr. Scott K. Stanley. Dr. Stanley is a Facebook friend of Adrian Panther's and appears with Panther in a picture on his Facebook page.
When asked if he had any business relationship with any IOM companies – including South Downing LLC -- Dr. Stanley replied in an email, "Like many physicians, I have business interests outside my practice of medicine. Those too, have always been focused on one thing - providing excellent care to patients. Those business interests were disclosed to Centura and no concerns have ever been raised with me regarding those business interests by Centura, by any insurance company, or by any patient."
On Dec. 19, Dr. Stanley said in an email: "All of my surgical patients do receive information on IONM, billing practices, contact numbers for questions, and they all consent to the potential for out of network EOB's after an informed and thorough discussion. I do not keep information from my patients and your suggestion that I do not care about the holistic well-being of my patients is offensive and flies in the face of the care I give and guidance I provide through the process.
"I am once again asking that you cease your ongoing efforts to interfere with my medical practice and patients. Please be advised I will consult with counsel if you continue with your threats, your harassment and intimidation tactics."
Chapter 3
Insurance company determines there was an "overpayment"
A few years ago, Dr. Ken Cohen said he started to notice what he considered abnormally high charges for intraoperative neuromonitoring in the Denver metro area.
As the Chief Medical Officer of Colorado's New West Physicians – a medical provider that represents 200,000 Coloradans – Dr. Cohen said he personally began red flagging certain charges and cases. None of the cases he reviewed at the time involved BHLH.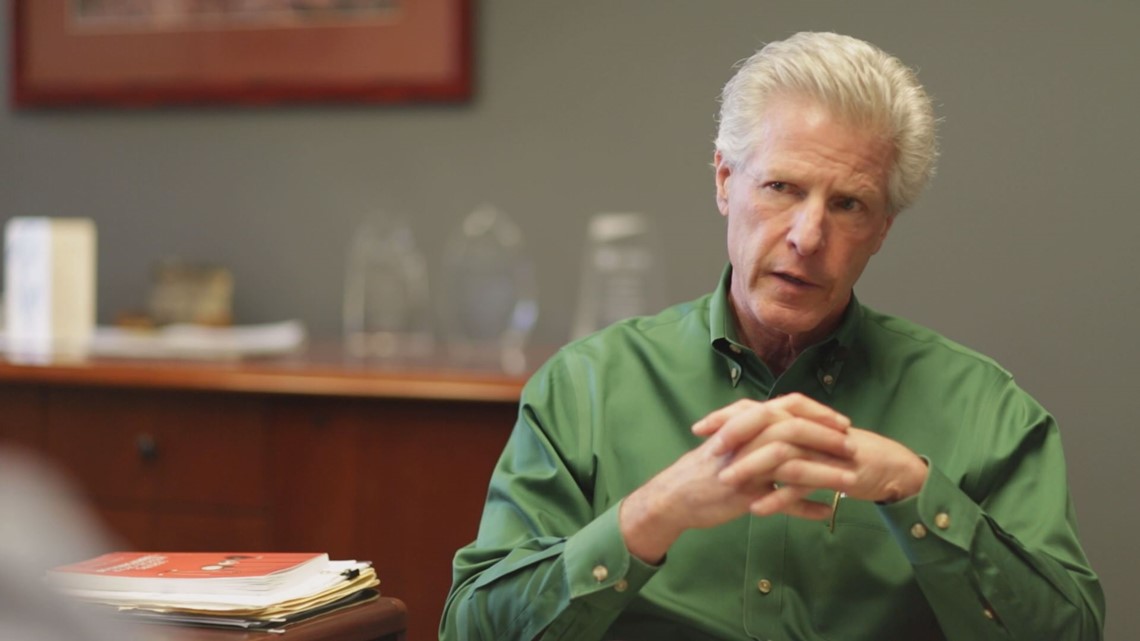 "I've saw them anywhere from $25,000 up to $125,000," he said. "I knew there was no way those charges could be justified."
So he started calling surgeons.
"If one of my patients is getting an outrageous bill, I want to know why," he said.
His conversations with the surgeons all followed a similar pattern. "I specifically asked on each occasion that they come up with some corrective action plan so that it would not happen again. [I then asked] them to follow up with me so I would know what that plan was. To this day, I have not gotten any follow up," he said.
It made him question why surgeons are ordering the monitoring in the first place and calls the claims "outrageous."
When asked to review Deb Altman's $169,600 check for the monitoring done during her surgery, Dr. Cohen said he was "astounded."
"There wouldn't be a legitimate reason for the price tag to be one-tenth of that," he said.
When asked why there hasn't been a lot of attention paid toward IOM, Dr. Cohen said, "Frankly, I think, because relative to the total health care dollar, it's a small amount. It's a huge amount per case, but our health care budget us so extraordinary that it just doesn't fly into anybody's radar screen," he said.
It has, however, flown onto the radar screen of patients like Linda DeLaura.
Four months after she endorsed the check from Blue Cross Blue Shield and sent more than $100,000 to BHLH, her insurance company sent her a letter saying it had made a mistake.
According to Blue Cross Blue Shield (BCBS) documents obtained by 9Wants to Know, BHLH had apparently reached out to the insurance giant suggesting the $100,200 claim was "underpaid."
After a review, the insurance company admitted it had made a mistake, but not the kind of mistake BHLH had suggested.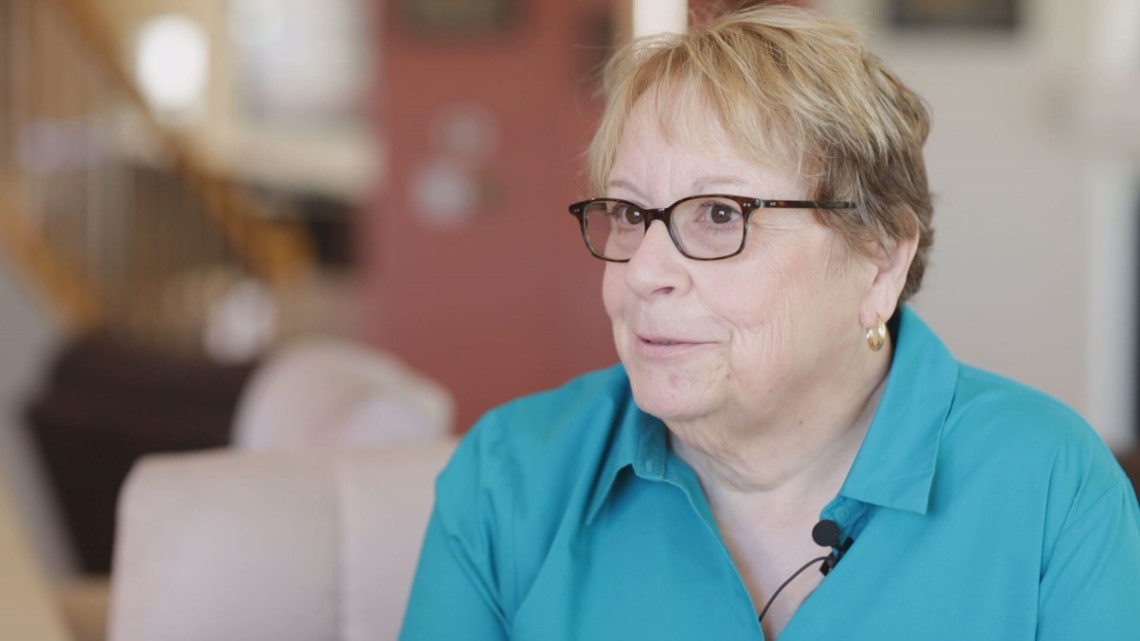 "Upon review, it has been determined that there was an overpayment of $99,573.50," reported BCBS.
In May, it sent a letter to BHLH "requesting a refund for this amount."
That same day, BHLH responded by saying, "Our services have been provided to the patient in good faith and payments received have been exhausted."
"We will not be issuing any refund," added the BHLH response.
That's when the insurance company reached out directly to DeLaura.
"We are requesting a refund for this amount," wrote a representative for BCBS to DeLaura.
"They were asking me to send it to them even though I didn't have it," DeLaura told 9Wants to Know.
Once 9Wants to Know contacted the insurance company asking if DeLaura would ultimately have to be responsible for the money, the company confirmed it would no longer approach DeLaura for the funds.
It's uncertain if it will try once again to get any payment from BHLH.