Suspected strep throats, miserable bladder infections, and potentially torn ligaments don't necessarily scream "EMERGENCY," but a 9Wants to Know investigation has discovered they're leading to massive charges nonetheless.
And in a country where hospitals are recommended, but not required, to follow a series of industry guidelines, ER visitors remain subject to a complicated system that pays hospitals more for doing more.
That's even when "more" involves something as simple as giving the patient a cheap splint or handing them an over-the-counter medication readily available at any nearby grocery store.
Chapter 1
The Numbers Game
So last July she did what around 1.8 million Coloradans do every year.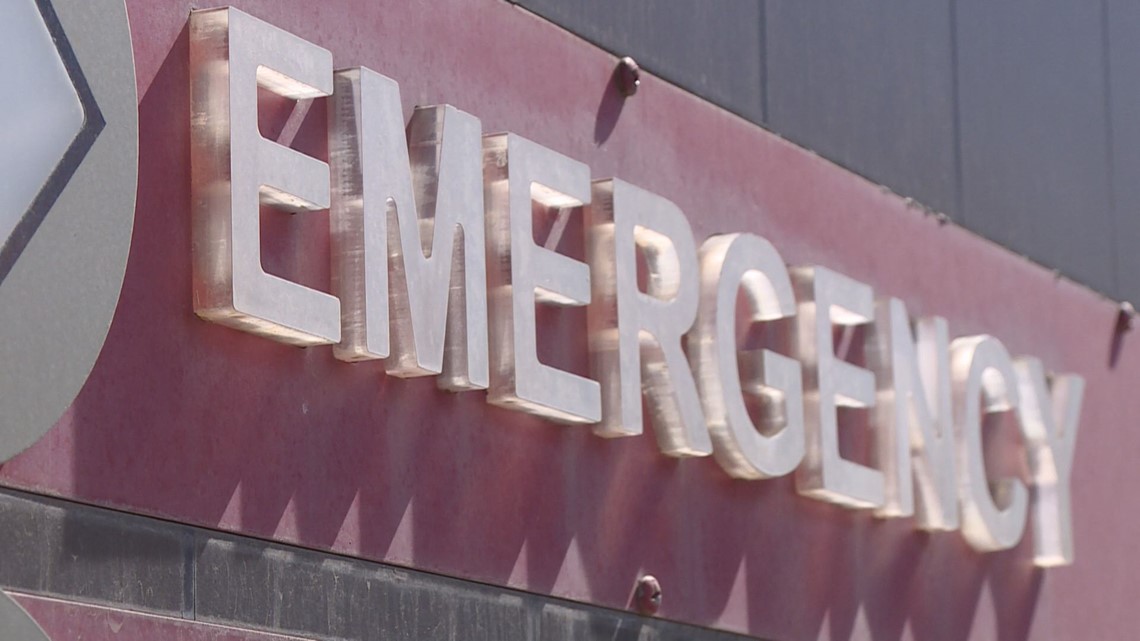 She went to an emergency room. In her case, she went to St. Anthony Hospital's ER.
"I had a bladder infection. I was miserable," she told us.
In the grand scheme of things, Paige now knows the visit might have been a mistake. ERs tend to be expensive, but at the time, she felt sick enough to go.
According to hospital paperwork, the July 13 visit was fairly standard for patients with bladder infections.
Staff tested her urine, looking for an infection.
"Yep, I peed in a cup," she explained.
A doctor gave her two tablets of phenazopyrdine, a relatively inexpensive, over-the counter medication. At Walgreens, she could buy a box of 36 tablets for around $8.
The doctor also wrote her a prescription for a painkiller.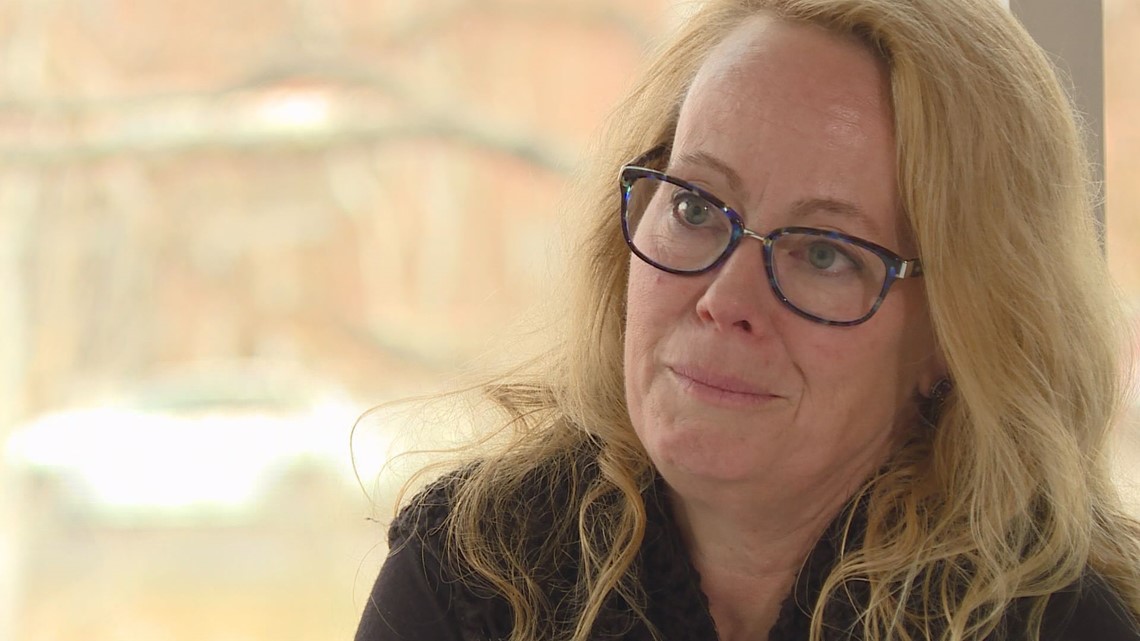 "About 52 minutes from start to finish," she said. "The doctor saw me for about five minutes."
Weeks later, a letter from the hospital's owner informed her she had a balance in her account of $3,733.12.
"I was shocked," she said.
By far, the largest charge on the invoice was for this: HD ED Level IV.
"They billed me at a level 4 admittance," she said.
"Do you know why?" I asked.
"No, no idea," she replied.
What she also didn't know at the time was the fact that she had been caught up in a numbers game where the difference between a 3 and a 4, for example, could be as much as a thousand or more dollars when it comes to the bill.
Chapter 2
"The more they do, the higher the code."
Dr. Dave Friedenson knows he's likely the exception as opposed to the rule when it comes to emergency medicine.
Not only is he the immediate-past president of the Colorado chapter of the American College of Emergency Physicians, he's also the chief medical officer of a medical coding company.
So he, unlike many ER doctors, knows just how much more can be tacked onto a bill with one simple, seemingly innocuous decision within an emergency room.
An over-the-counter medication?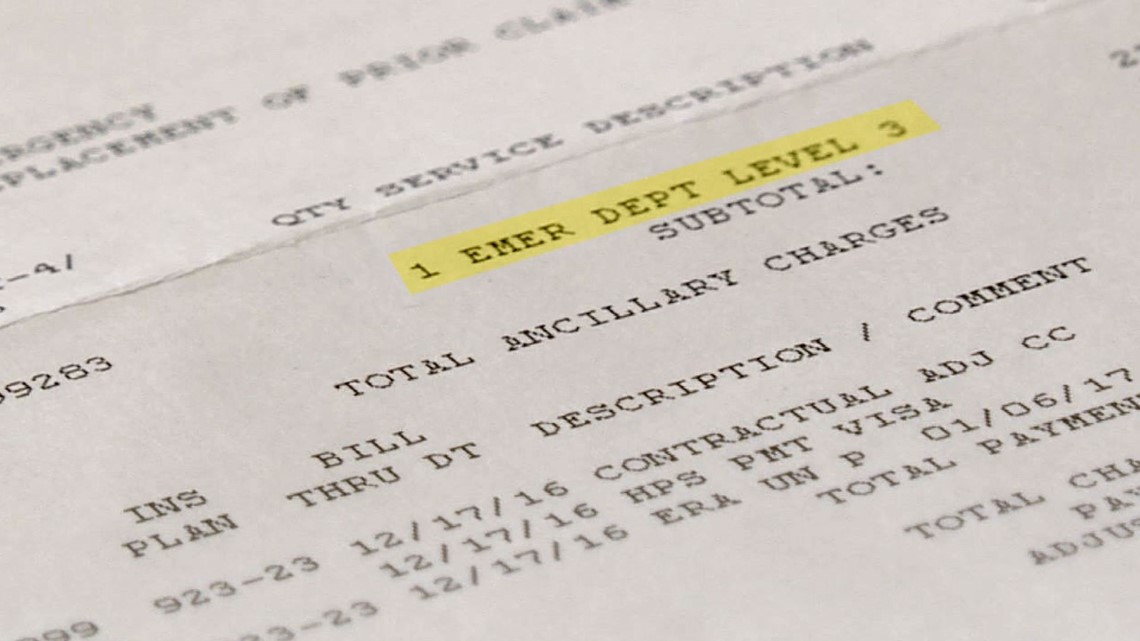 "So if the doctor decides to order a splint, even if it's a cheap splint, for somebody, then that can up the code?" I asked.
"Absolutely," he replied.
That appears to be what happened to Laura Prinzi when she visited Swedish Hospital's SW ER late last year for a pain in her ankle.
"Every few steps I would have a shooting pain," she said.
Prinzi figures it took the doctor less than five minutes to diagnose the problem.
No X-Ray, no MRI, and no CT Scan.
The doctor did, however, offer her one thing.
"They gave me a soft splint, and I was on my way," she said.
Weeks later, an itemized statement from Swedish showed up in the mail. There was only one charge.
Next to the line, EMER DEPT LEVEL 3 was this: $2,783.00.
"It's a lot of money," Prinzi said.
On that same line, Swedish assigned the code "99283" to the visit.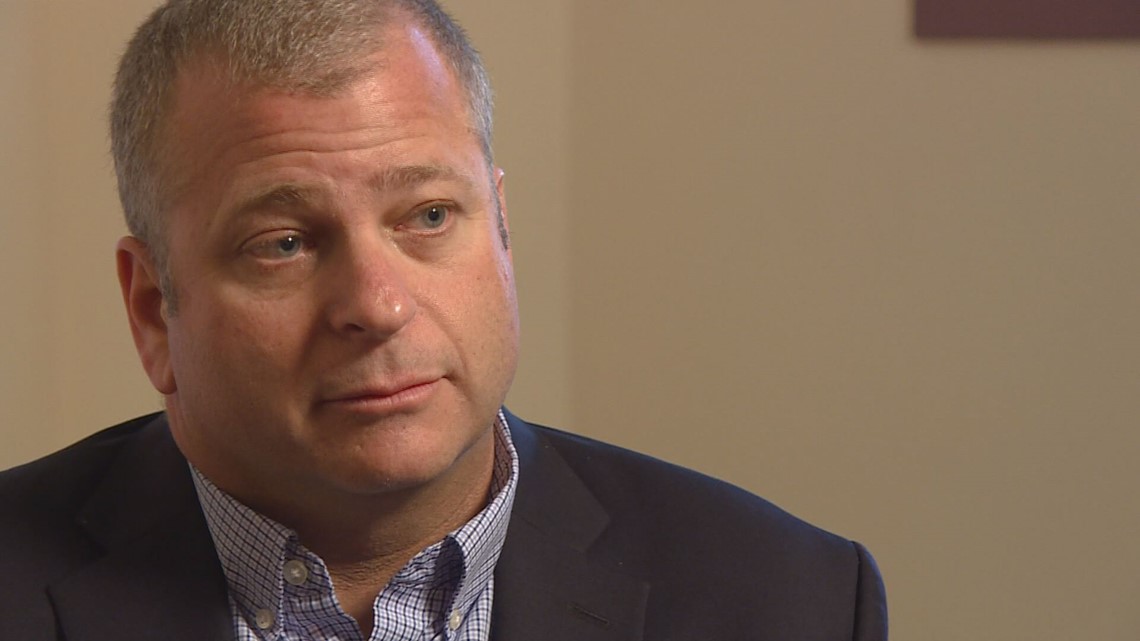 In order to understand the meaning of that code, you have to understand a little more about hospital codes in general.
In 1983, the Centers for Medicare and Medicaid (CMS) established what's known as the Healthcare Common Procedure Coding System (HCPCS). Using the American Medical Association's Current Procedural Terminology (CPT) codes, CMS established a uniform way to process claims.
Yes, we know, there are a lot of acronyms here. For that, we're sorry, but this is important to understand.
Private insurance companies quickly adopted the CPT codes as a way to simplify their own processes.
Today, there are generally five CPT codes attached to ER visits.
99281, 99282, 99283, 99284, and 99285.
You only need to pay attention to the last number of each.
So, for example, a 99283 is a level 3 visit.
And a 99285 is a level 5.
Hospitals bill the bulk of their charges for ER visits this way. Each one represents what's commonly referred to as a facility charge.
ERs are expensive. No one denies that. They are open and staffed 24 hours a day. Staff has access to all sorts of high-tech equipment that can be used at a moment's notice.
And, by law, they have to treat everyone who comes in the building, no matter any person's ability to pay.
Many times, people don't pay. That's part of the reason why there are facility fees for the rest of us.
So, yes, ER bills can easily stretch into the thousands.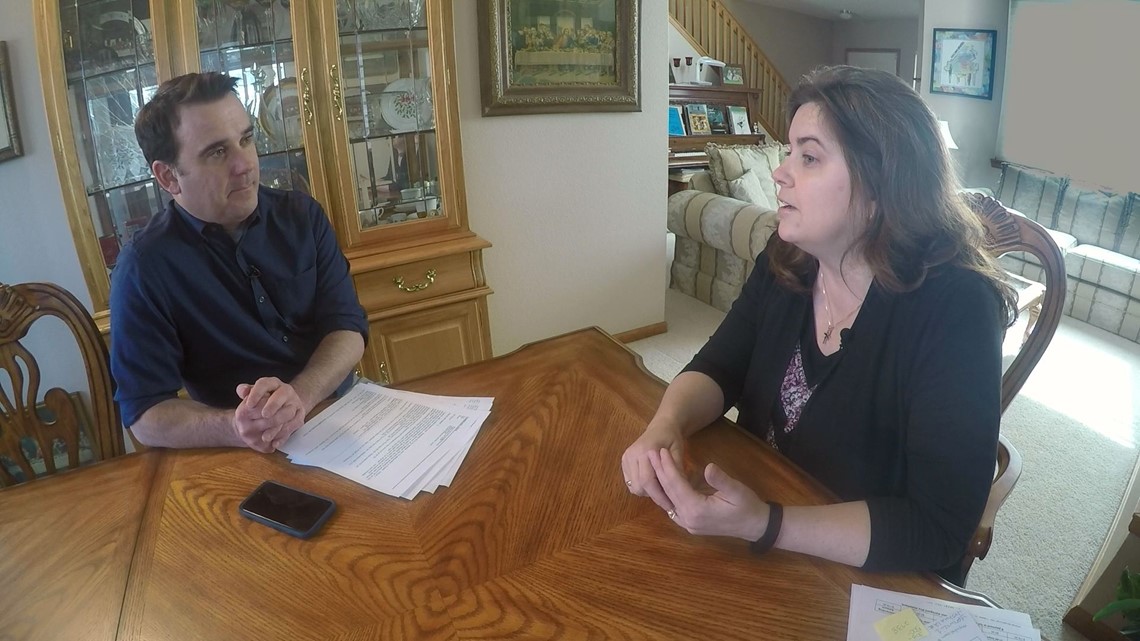 But what many people don't realize is the code attached to your visit has a ton to do with the amount you'll be asked to pay.
Level 3 visits routinely result in charges in excess of $2,000.
Level 5 visits can lead to charges that near $10,000.
Insurance will frequently negotiate lower rates for people. People with copays might only be responsible for a few hundred bucks per visit.
People with deductibles – about half of those who receive health insurance through their work have a deductible of at least a $1,000, according to the Kaiser Family Foundation – frequently are asked to pay at least a sizeable percentage of the charge.
So how a hospital codes you next visit, can make a massive difference in terms of what you're expected to pay.
And, as Dr. Friedenson told us, "The more the hospital does, the higher the code."
Chapter 3
Guidelines… Yes… Standard… No…
Last November, Keith Westfall brought his daughter to the ER at Castle Rock Adventist when a large rash developed on her back.
"It was very alarming, yes," Westfall said.
"I didn't know what it was. Measles? I just didn't know," he said.
At the hospital, doctors ran a number of tests on her. She received an IV as well in order to medicate and hydrate her.
A few hours later, they sent her home with not much of a diagnosis, according to Westfall.
The next day, the rash looked even worse, and so he went back to the same ER.
"Same deal, same deal," Westfall insisted.
Hospital paperwork shows staff did much of the same work they had done the day before. The coding wouldn't necessarily indicate that, however.
The first visit resulted in a level 5 (99285) code and a $9,817.07 facility charge.
The second visit resulted in a level 3 (99283) code. Westfall's records don't show how much the facility charge was for the visit, but the entire amount charged – including all tests and other services – came out to $4,346.52.
A February letter sent by a patient representative at Castle Rock Adventist to Westfall doesn't provide any explanation for the two different codes other than to say, "Your bill reflects the level of care your daughter received each day she was here… Since the bill is in alignment with the care your daughter received, your bill will not be adjusted and you re expected to pay the full amount."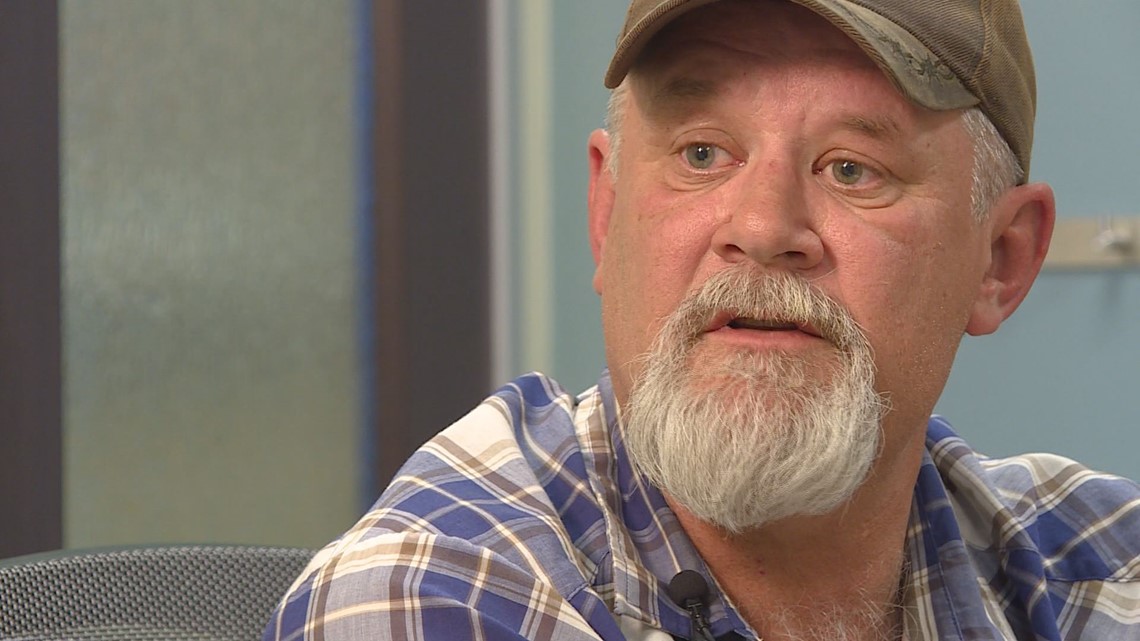 Centura, the owner of the hospital, told us in a statement that it follows American College of Emergency Physicians (ACEP) guidelines in determining how to code ER visits.
Dr. Friedenson, Colorado's past president of ACEP, told 9NEWS the guidelines, for the most part, have no teeth.
He said ACEP has asked for its guidelines to become, in essence, national standards but the cause hasn't gone over too well with many hospitals.
"So as of now there's no national standard for how hospitals code?" I asked him.
"That's correct," he replied.
It all means, hospitals can say they're following ACEP guidelines, but there's really not much a patient can do if he or she feels like their coding was done improperly.
Dr. Friedenson was quick to point out he believes most hospitals follow ACEP guidelines very closely, but he also acknowledged there are exceptions.
Which got us thinking about Paige Thoele and her level 4 ER code for her bladder infection.
Chapter 4
A monthly payment plan for a bladder infection
It's hard to look at the list of charges for Paige Thoele's 2016 visit for a bladder infection and not stare at the figure next to the line "ED LEVEL IV."
That was the amount the hospital charged her for her 52 minute visit to Centura-owner St. Anthony Hospital.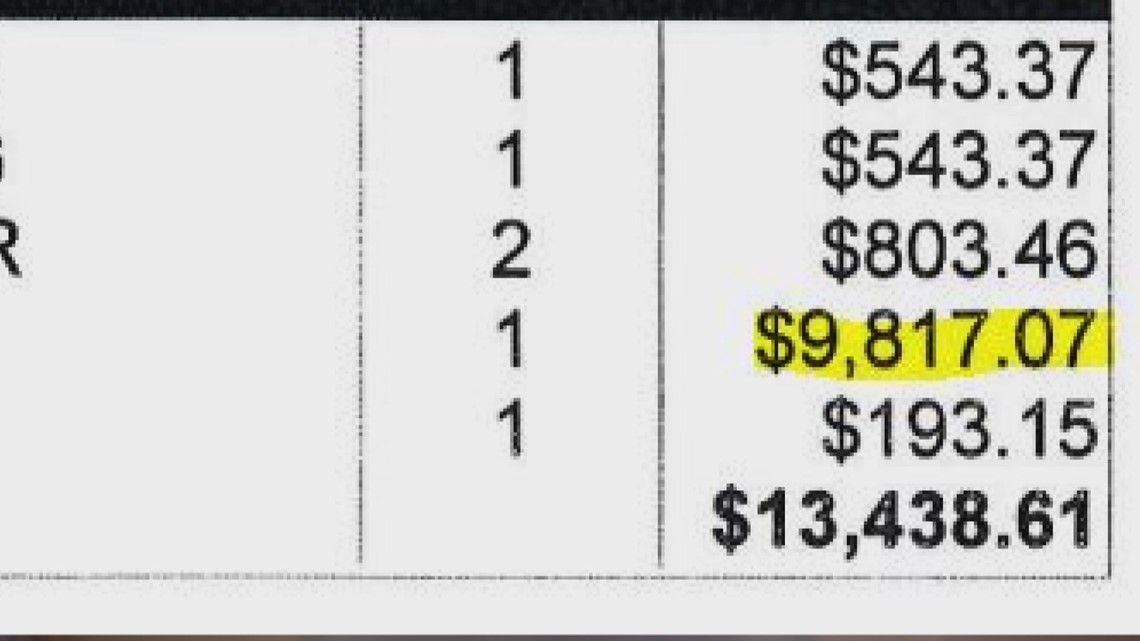 It was also, by far, the largest charge on the list. As of now, half of it remains her responsibility.
Thoele wasn't exactly knowledgeable of ER coding when she complained to the hospital's billing department, but she was certain there had to be a mistake.
In January, the "Centura Dispute and Resolution Department" sent her a letter explaining to her why the hospital charged her the way it did.
Essentially, it explained Centura's scoring system for ER visits.
This is how it scored her visit:
- Over-the-counter medication: 1 point
- Urine specimen collected: 2 points
- Reassessment/Discharge: 2 points
Here's what those points mean, in the eyes of those who work in the billing department at Centura:
- ED Level 3 = 2-3 points
- ED Level 4 = 5-7 points
- ED Level 5 = 8 or more points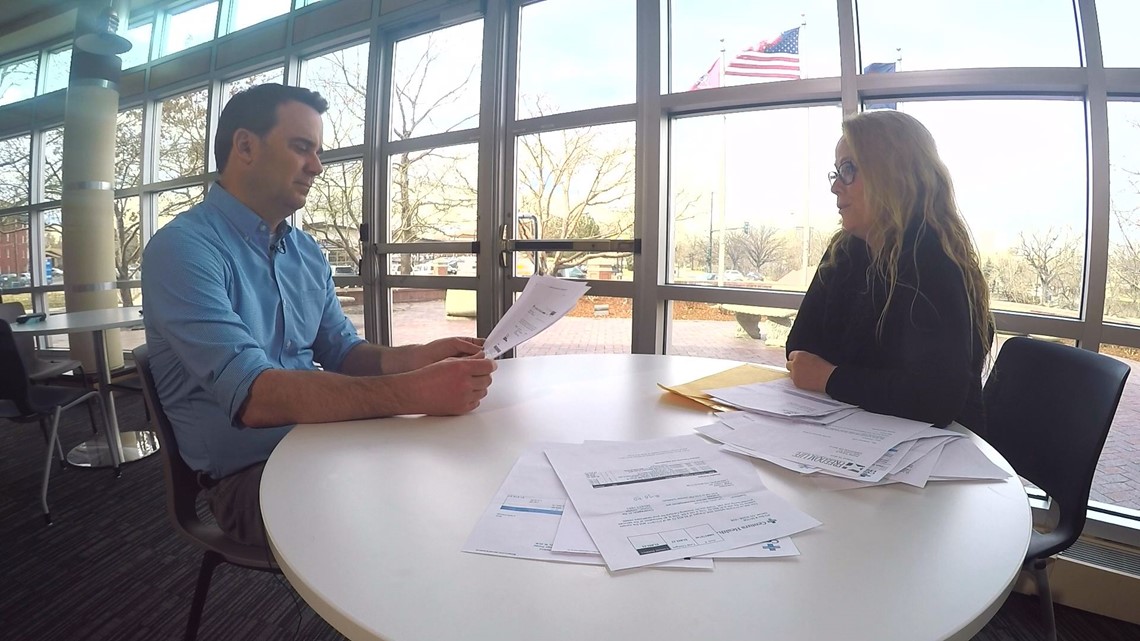 The letter concluded, somewhat coldly, "ED Level IV as assigned." It then suggested she consider an interest-free payment plan or the hospital's financial assistance program.
Even Dr. Friedenson was surprised by the decision to not move the code down.
"I'm not sure how that alone becomes a level 4," he said.
Curious, we reached out to Centura for a better explanation as to why it decided to code Thoele's visit at a level 4.
Centura's spokesperson Jennifer Wills didn't want to discuss the individual patient's case, but she did provide us this link to ACEP's own website as she explained, "The Centura Health hospitals follow the coding guidelines established by the American College of Emergency Physicians."
The link, coincidentally, provided an ACEP case study of a 66-year old woman who visited an ER for a "Low grade fever, dysuria and urinary frequency."
Basically, she had a suspected bladder or UTI infection.
The case study went on to provide a virtually identical case to Thoele's.
The doctor performed a urine test.
The nurse gave her the same over-the-counter medication St. Anthony gave Thoele.
That nurse they provided "discharge instructions" after the doctor concluded "Acute Cystitis."
The Mayo Clinic says Cystitis is "a medical term for inflammation of the bladder."
Yet, in ACEP's case study the coder concluded was worthy of only a "99283 level." Yes, ACEP called it a level 3 visit.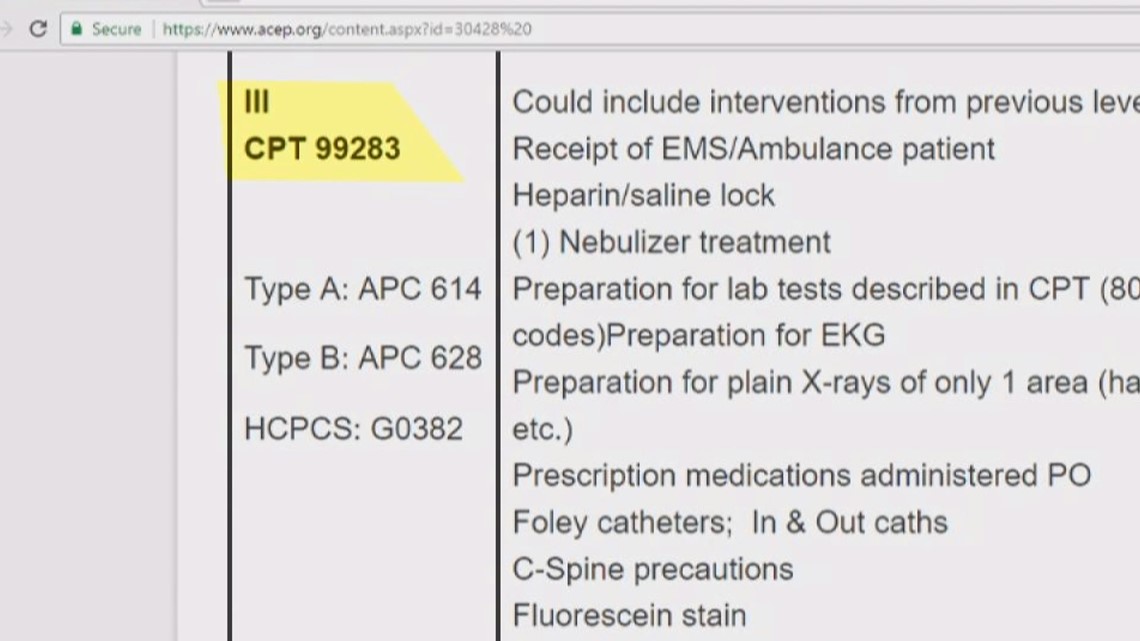 We've asked Centura repeatedly to explain how it can say it follows ACEP guidelines when, at least in this instance, there appears to be a discrepancy.
In another email, Wills told us, "Again, we will not comment on the care provided to an individual patient. We have reviewed the referenced patient case, and the documentation does, in fact, support a level 4 facility charge."
We told her if she wouldn't provide more documentation to us, she could at least provide it to Thoele.
After all, Centura's own letter spelled out precisely why it scored Thoele the way it did. Or so we thought.
We have yet to hear back from Wills if she's willing to have that conversation directly with Thoele.
Regardless, as we have already said, there's little recourse because ACEP guidelines represent little more than recommendations for hospitals to follow.
It's why Thoele, a small-business owner, is now on a monthly payment plan with Centura. $400 a month. "It's what I can barely afford," she said.
Chapter 5
Be Your Own Advocate
"These patients do not have any idea how to defend themselves," Pat Palmer explained to us. Palmer founded Medical Billing Advocates of America 20 years ago.
Palmer said hospitals and insurance companies rarely provide patients with enough information to help them conclude if they were billed correctly or not.
Yet, she said, 80 percent of the bills MBAA reviews contain at least one error.
"And I'm being conservative," she said.
We asked her to look at Thoele's level 4 code for her visit to St. Anthony for a bladder infection.
She immediately zeroed in on the over-the-counter medication the doctor gave her. According to Centura's own scoring system, that resulted in an additional score of one point and sent her ER code from a level 3 to a level 4.
"To give [Thoele] take home drugs that she could get at a drug store – for a fraction of the cost – is ridiculous," Palmer said.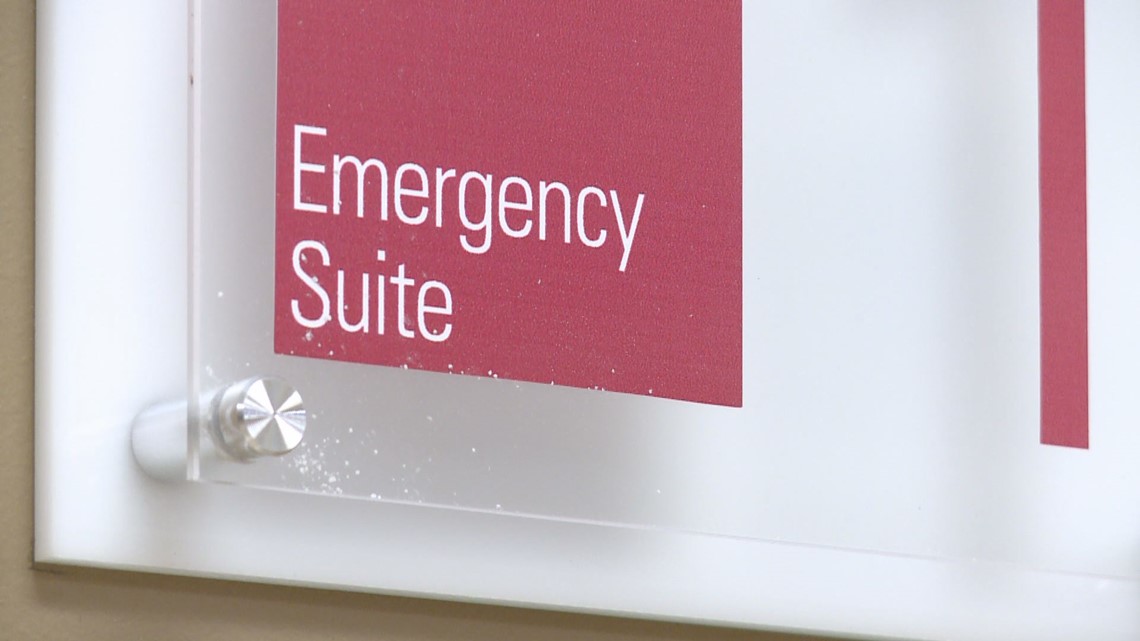 She said patients, in all instances, have a right to at least try to dispute the charges.
"We are at a day and time when you cannot rely on the insurance companies and the hospitals to do the right thing," she said.
The Colorado Hospital Association sent 9Wants to Know the following statement via email: "Medical coding is a complex process and as a result is often reviewed and audited to ensure that coding and the corresponding patient charges are accurate. If patients have questions about their charges, which are the result of medical coding, they should contact a patient advocate wherever they received care. Colorado hospitals stand ready to answer their patient's questions about their bills."
Dr. Friedenson take a bit of a different approach when it comes to patient empowerment.
He said patients, particularly in emergency rooms, should feel comfortable asking the doctor more questions in general.
"I think patients having conversations with doctors asking, 'Is this really necessary?" is perfectly appropriate," he said.
"We're sometimes relieved when patients want us to do less than we thought they might have wanted us to do," he said.
He will even go as far as to tell his patients that simple, cheap medical device he's about to give them might cost them a lot in the long run.
"What I'll tell the patient is, 'We can put a splint on here in the emergency department, but you could also go to King Soopers, Walgreens or another store and probably pick up the splint for less money," he said.
That splint, as we now know, might cost you $20 in the grocery store, but when combined with a higher ER code in a hospital, it also might cost you hundreds if not thousands more.