Officers from several agencies were legally justified in opening fire on the man who shot and killed Douglas County Deputy Zack Parrish on New Year's Eve, a multi-agency investigation found.
The gunman, Matthew Riehl, also died in the protracted confrontation that left four other law enforcement officers injured and two neighbors hurt.
The summary of the investigation into the shooting by the 18th Judicial District's Critical Response Team is outlined in a letter signed by Senior Deputy District Attorney Jason Siers. It details the deadly shooting in the early morning hours of Dec. 31, 2017.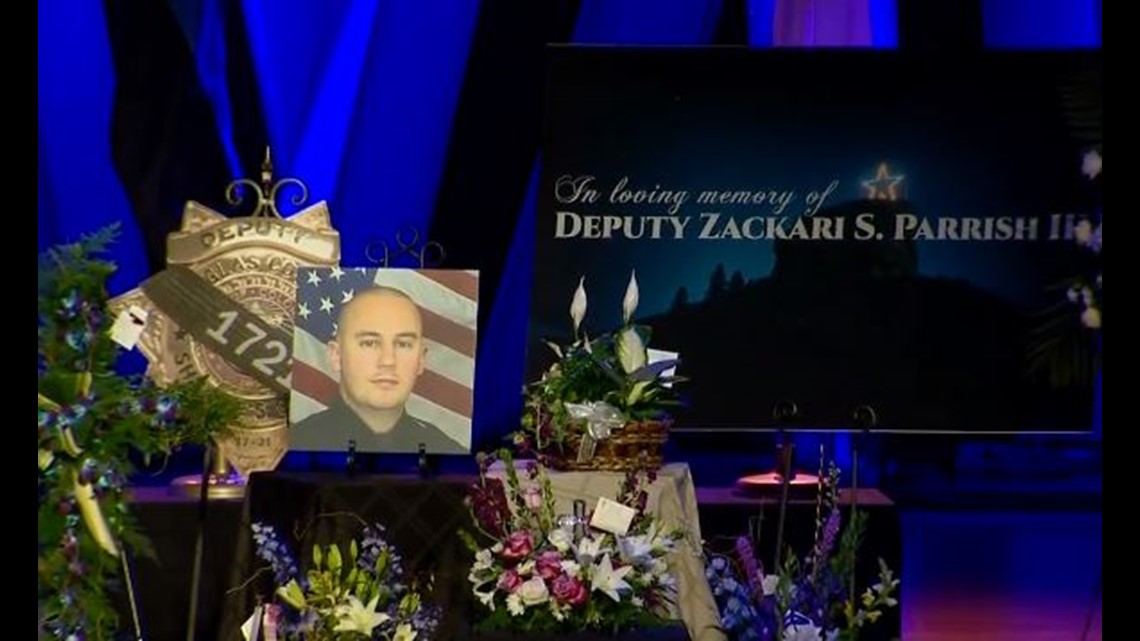 This investigation was focused on only one question: Were the officers legally justified when they fired their weapons? In Colorado, law enforcement officers must believe they or others are in danger to legally use deadly force.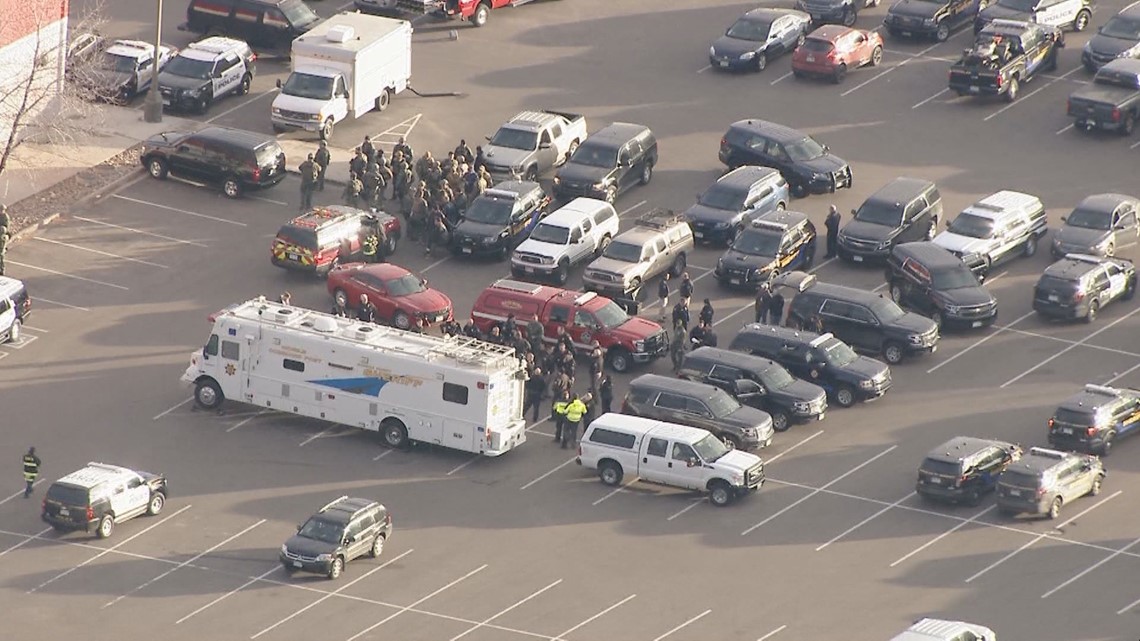 The report details the sequence of events that left Parrish dead and six others wounded during a confrontation that lasted more than 90 minutes:
- Parrish was killed and Deputy Taylor Davis was wounded when Riehl initially opened fire through his bedroom door.
- Deputies Jeff Pelle and Mike Doyle initially backed away from the door when Riehl started shooting, then were wounded after they went back to rescue Parrish.
- Castle Rock police officer Tom O'Donnell, who was also a part of the SWAT response, was shot in leg during the protracted gun battle that followed Riehl's initial attack.
- Two neighbors in nearby apartments were hit by gunfire but survived.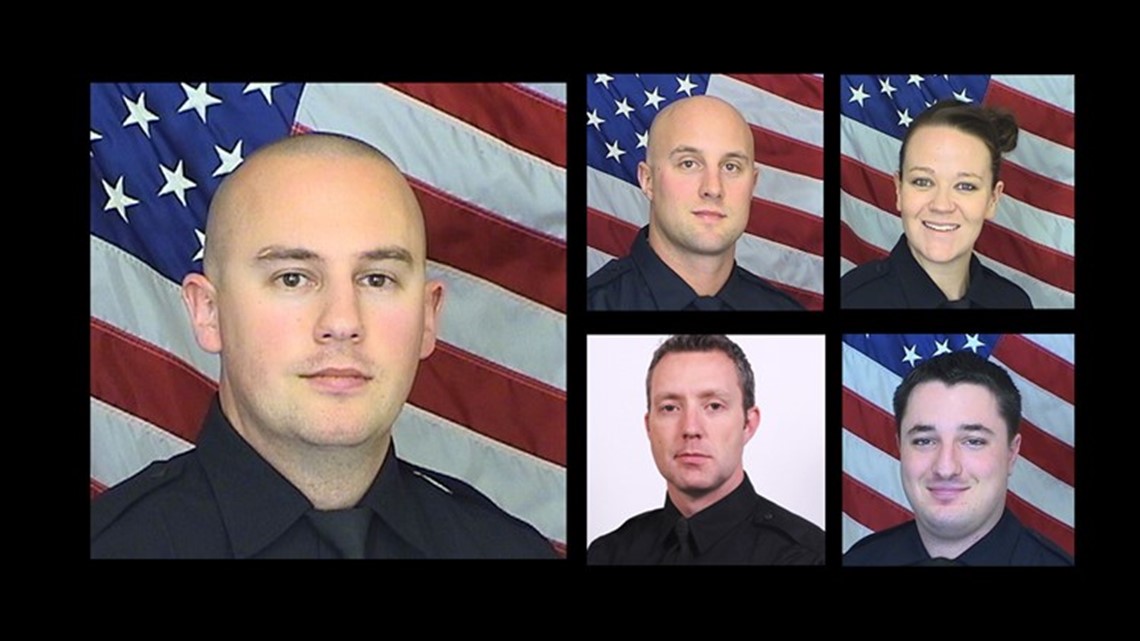 According to the investigative summary, as well as the information previously released by the Douglas County Sheriff's Office and what can be seen on the deputies' body camera footage that's been made available to 9NEWS shortly after the incident, Riehl called 911 twice in the early morning hours of Dec. 31. During the first call at 2:58 a.m. Riehl claimed he was a victim of a domestic disturbance.
Riehl, a veteran, was already known to law enforcement as someone who suffered from PTSD, had access to weapons, was hostile to law enforcement and required a minimum two-car response, according to the report.
Corporal Aaron Coleman and Parrish responded to the first call. According to the investigative summary, the deputies determined that "Riehl was experiencing mental health issues, however his behavior did not meet the requirements to be placed on a mental health hold under Colorado law."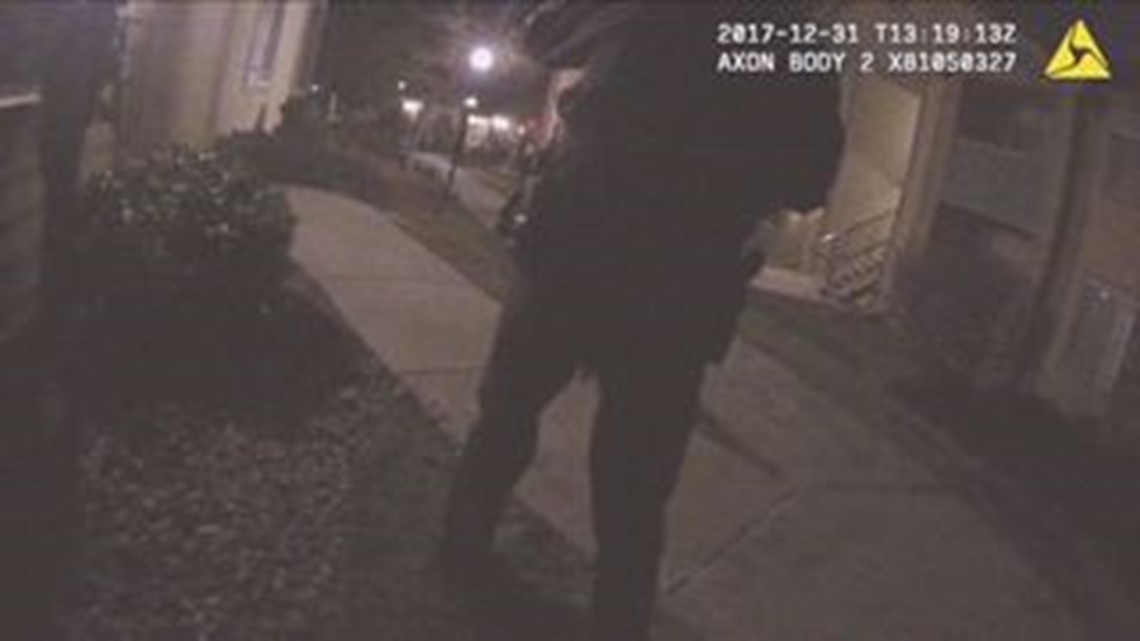 The report said at 5:12 a.m. Riehl called 911 again, saying he needed an emergency restraining order against his roommate. Riehl told the 911 operator he had weapons, but "he would not hurt anyone."
After talking to deputies and demanding a "domestic restraining order" from them, Riehl slammed the door on Deputies Parrish and Davis, the summary said.
"Deputy Parrish told other deputies that Mr. Riehl was having a manic episode and that he, Deputy Parrish was going to place him on a mental health hold," the report said.
According to the report, deputies discussed placing Riehl on a mental health hold. Riehl's roommate provided them the key to get inside the apartment.
"Deputy Davis led the team inside carrying a ballistic shield," the letter said.
Riehl's roommate had warned the deputies that Riehl had rifles in the apartment.
According to the review of the shooting, after attempts to get Riehl to come out failed, Parrish kicked the bedroom door, knocking a hole below the door knob.
"Mr. Riehl immediately fired numerous rounds through the door striking Deputy Parrish and Deputy Davis," the report said.
Parrish was immediately hit, fell to the ground, and yelled he was shot and bleeding out, according to the summary of the incident.
Davis was shot through the ballistic shield, but escaped, jumping out of the window.
Deputies Pelle and Doyle initially avoided being injured, but returned to rescue Parrish.
They were shot by Riehl "through his bedroom door during the rescue attempt," the report said.
Officers from six different departments came to help Douglas County. Several officers reported almost being struck by Riehl as he continued firing, according to the report.
The report outlines various attempts by law enforcement officers -- including the SWAT team -- to distract Riehl, who continued to fire and rescue Parrish.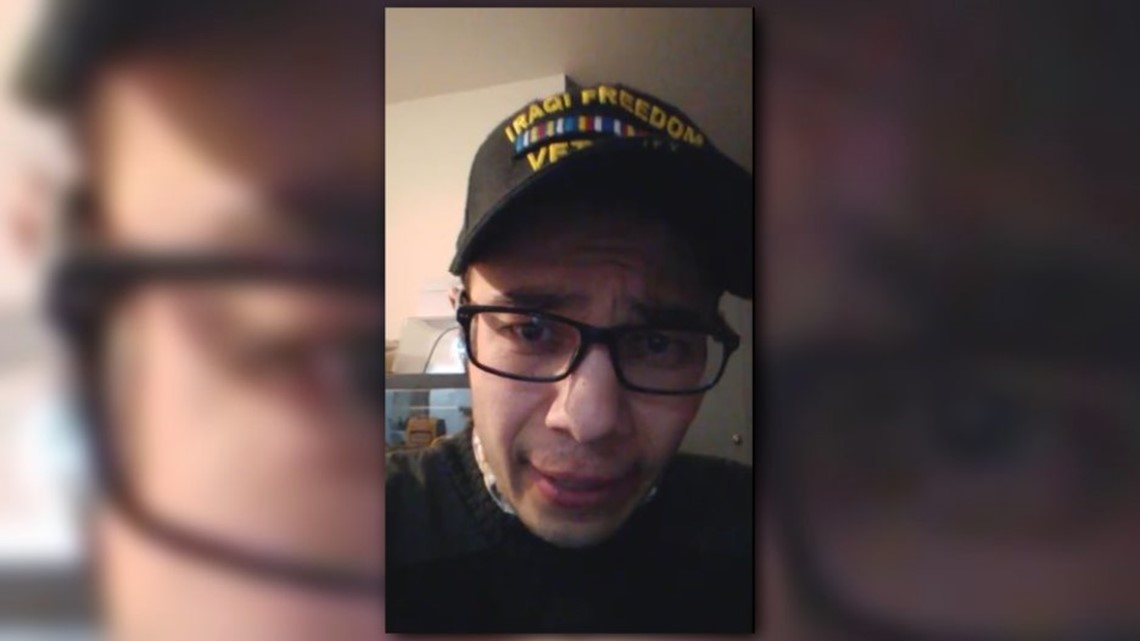 After officers entered Riehl's bedroom, shot him and ordered him not to move, Riehl reached for his shotgun and was fired on again, according to the report. The summary letter also said Riehl continued fighting officers as they tried to place him in handcuffs, "believing Riehl had a gun and posed ongoing danger."
Riehl was treated by medics on scene, but died, the report said.
The shooting summary said the autopsy results for Parrish said he died from multiple gunshot wounds, including being shot by an AR-15.
Riehl had four gunshot wounds.
Crime scene investigators found 15 guns, including five handguns and 10 rifles, in his apartment.
"Investigator Delve counted 185 spent casings, 1,067 live cartridges and 22 magazines inside the bedroom," the report said.
There were 180 bullet holes in Riehl's apartment and 47 more in four other nearby units.
The neighbors hit by gunfire had injuries that were not life threatening, according to the report and information provided by law enforcement during the hours following the shooting.
The investigation concluded that Douglas County deputies originally on scene did not fire their weapons or use deadly force on Riehl, shooting only after he had opened fire.
"The deputies were shot while attempting to help Mr. Riehl," the letter said. "Riehl committed a felony involving the use of a deadly weapon before any law enforcement officer shot at him."