Even as the temperatures begin to plummet this winter, you'll still see scores of people experiencing homelessness choose to brave the elements rather than spend the night in a shelter.
It's a choice that most of us will never have to make – and one many of us might not even understand.
9Wants to Know surveyed 100 people experiencing homelessness and asked if they'd rather stay on the street or sleep in a shelter bed.
The survey was informal and not scientific in its method. It was conducted at Civic Center Park, in areas around the Denver Rescue Mission downtown and along the Platte River.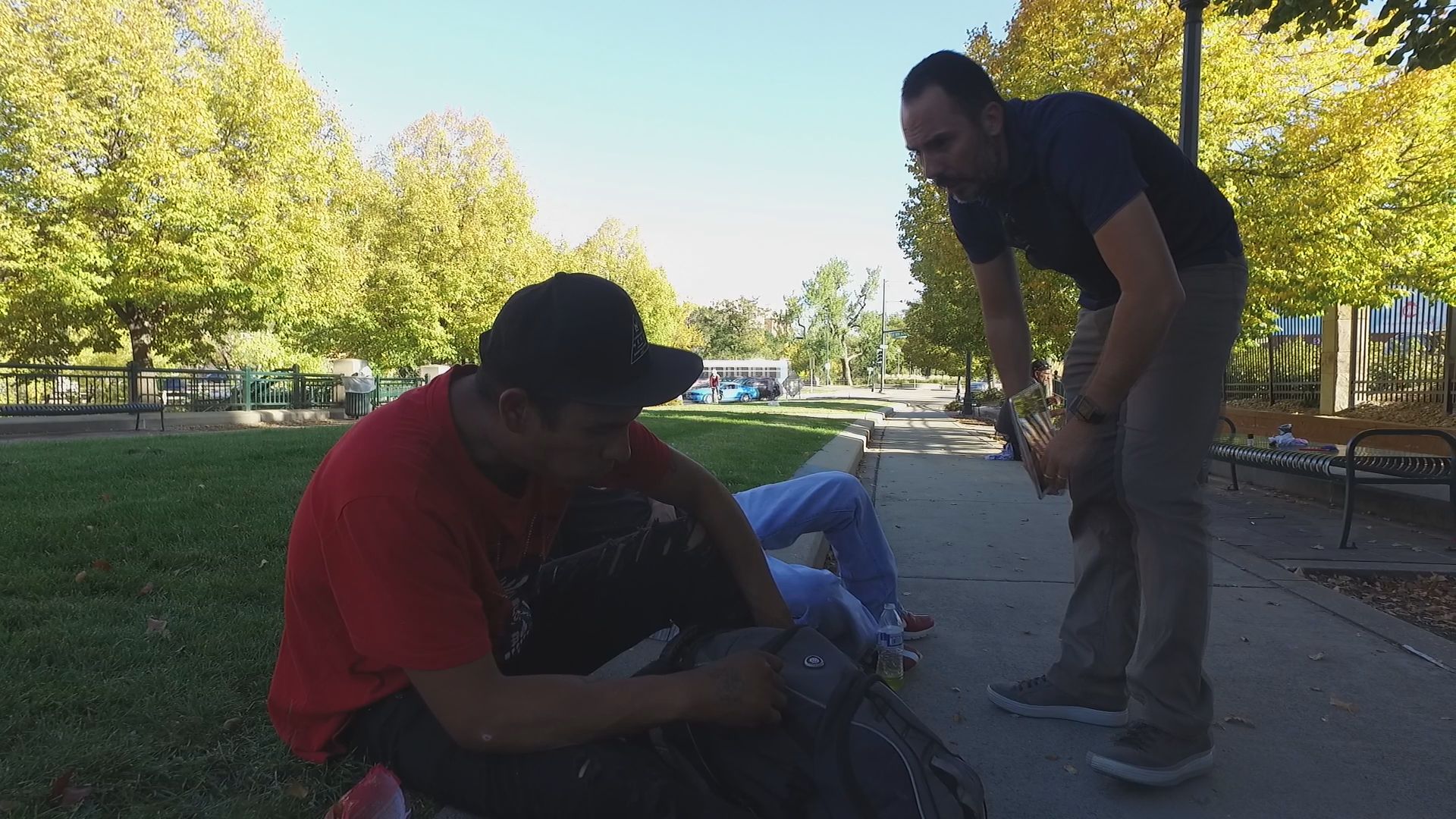 Seventy of them said they'd rather sleep outside. Two said they'd prefer a tent and only 28 told 9Wants to Know they'd choose a shelter if given the choice.
Many of the people 9Wants to Know spoke to opted not to appear on camera. A few did, and here's what they told us about thee choice in their own words. Some of us told them their names. Some didn't.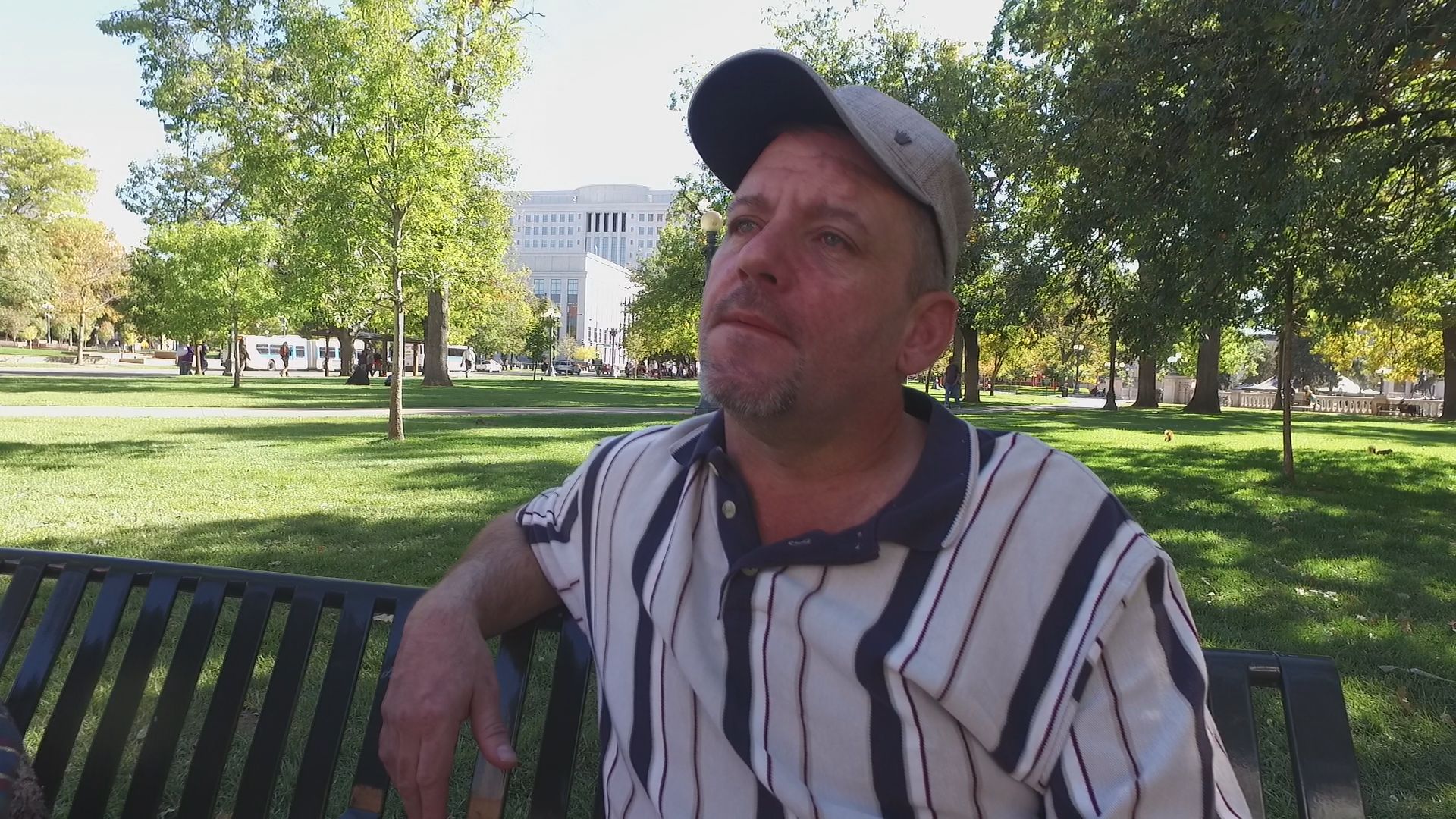 "I lost my mother. That kind of put me in a turmoil and it's kinda hard to find a job when you don't have an address. I went to several places and it's like 'how do we contact you?' It's just one mountain over another."
"… I [slept in a shelter] once and I thought they were really just messy. Just dirty. I've been to Jesus Saves and I left, and I went to Crossroads and it was just the same way, just a little dirty. I didn't stay long enough to see bed bugs or anything."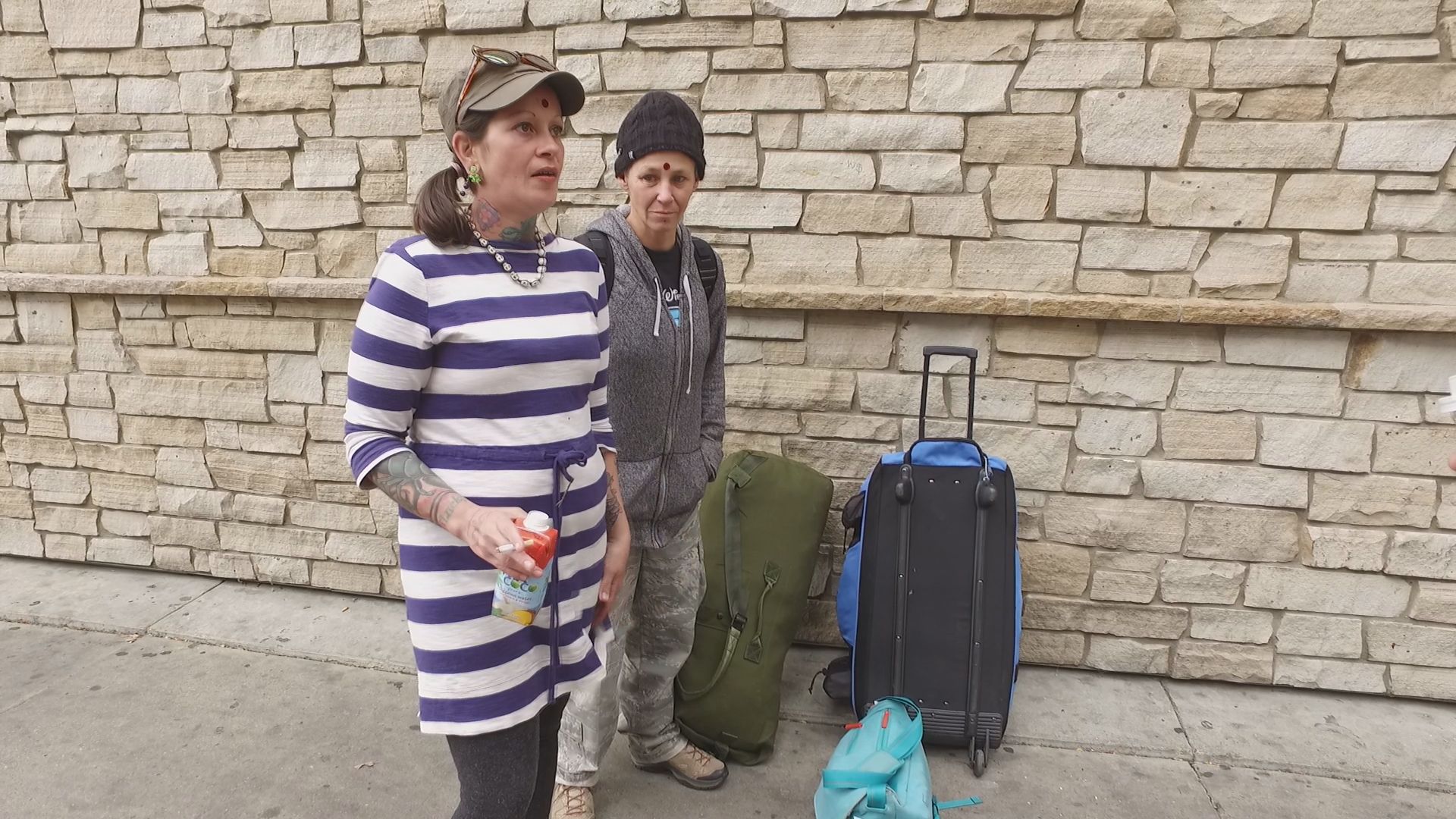 "They're awful, especially for women, and they're not regulated. They have rules that they never enforce. We're not safe here."
"We force ourselves to get up and move around every day so we have the motivation to change our lives."
One of the women said she would rather sleep in a park in Five Points because "we're safer" and she can hold her wife's hand.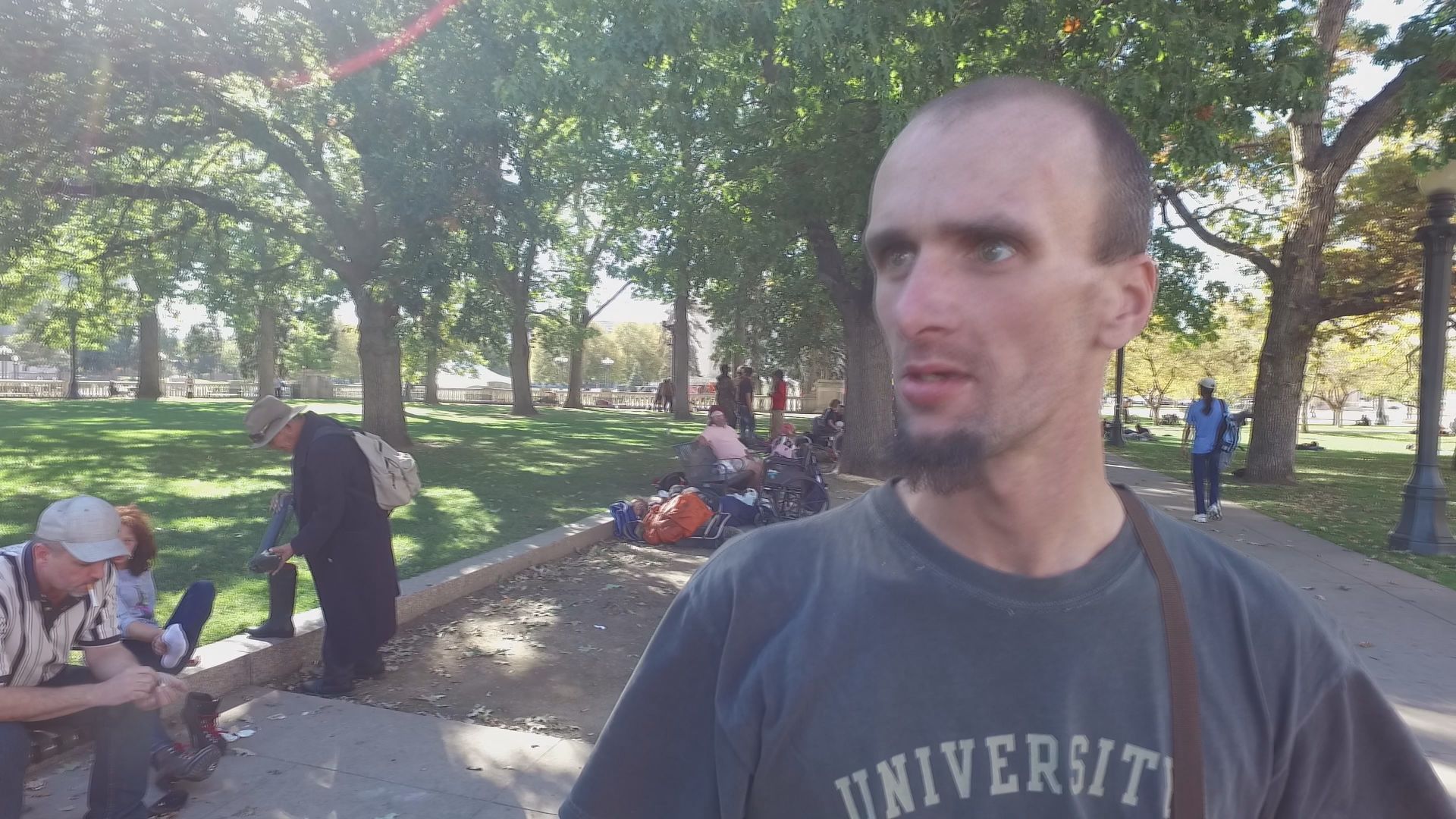 Trevor says he has never stayed in a shelter, because he's had difficulty getting in. Instead, he usually sleeps "somewhere I can like find that's either ... not hidden, but kind of secluded, away from the public, so like in the morning, I don't get people walking by me."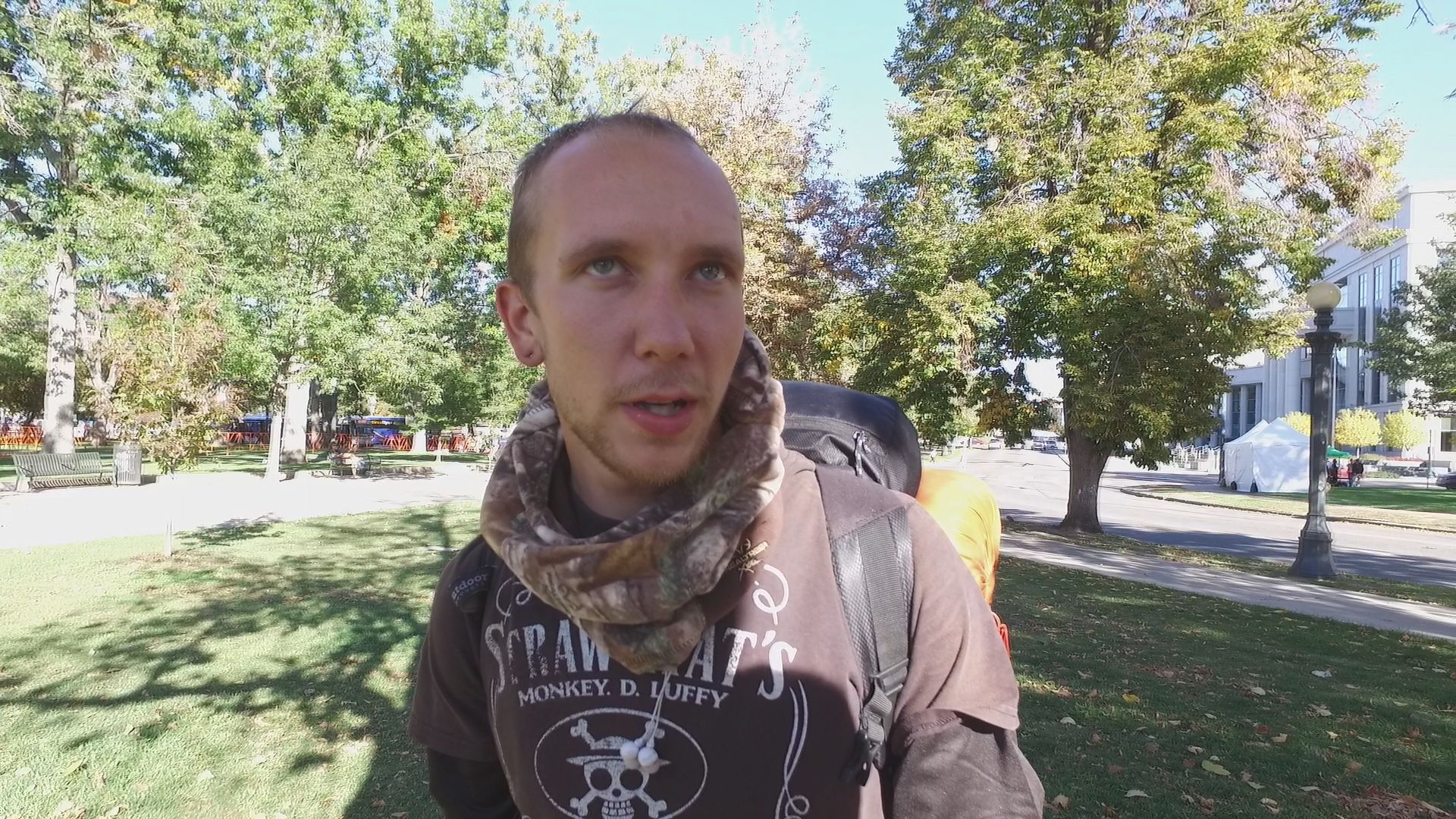 Will says he prefers being outside to being in a shelter.
"[It's about] self-reliance. I'm working on a game license right now. I'm going to try to get a slingshot, some snares, try to do some hunting, maybe a fishing license, maybe do some fishing."
"I don't feel as safe as normal day-to-day life, when you actually have a job and are contributing to society. I kind of keep to myself and it kinda works out that way."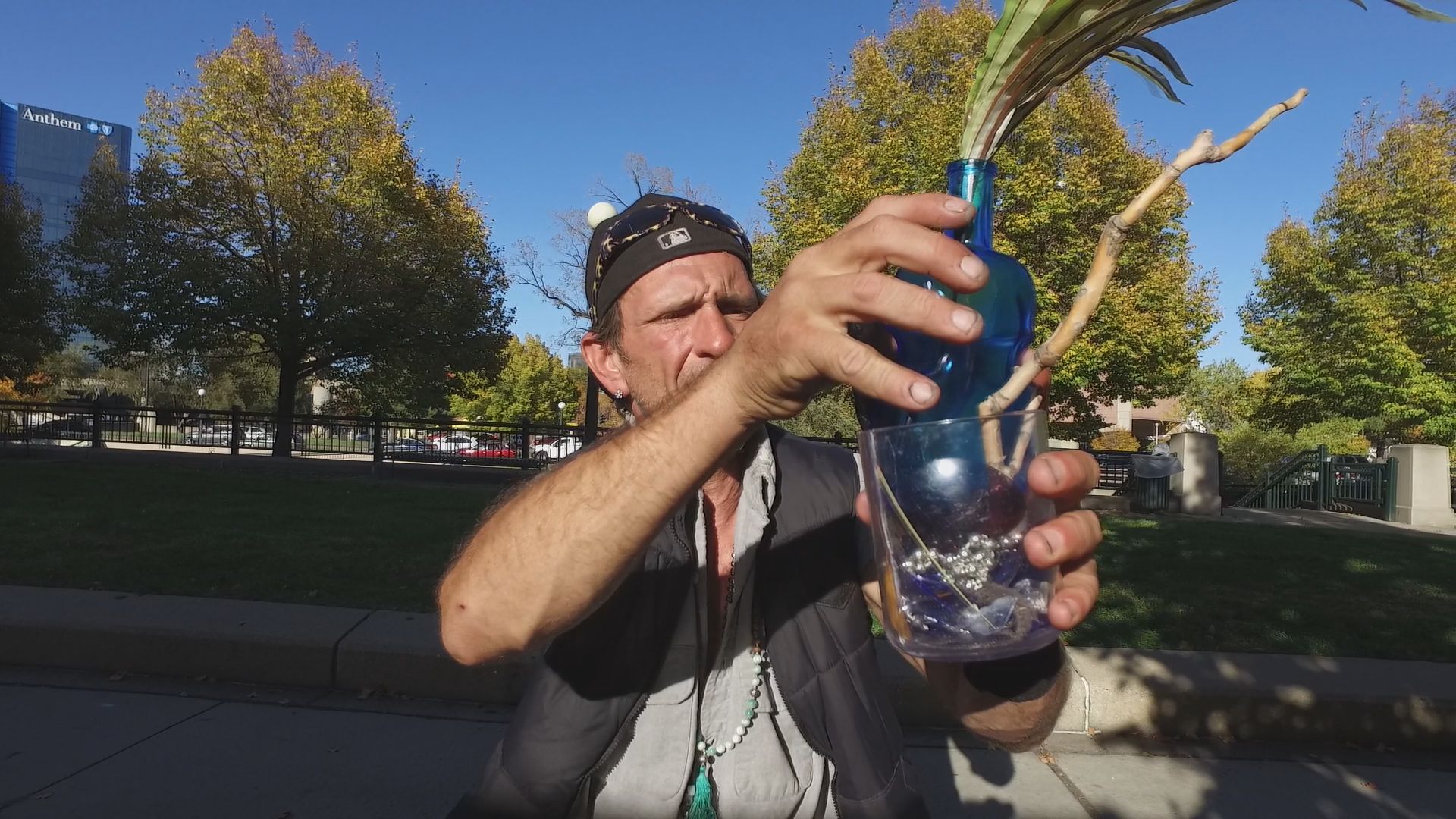 Shawn has been homeless for more than a year, and came to Colorado after his mom had a stroke. He says in stays in shelters sometimes, when it gets cold.
"They're few and far between. There's lots of day shelters, nothing at night. I don't like hanging out downtown, so I come here."
"If it's not cold, I don't mind. I've got a sleeping bag, a pad, a couple of bags. I like down by the river, I like hearing the water, it's soothing."
He said he gets confronted by the cops all the time, and he's shushed away "every day." Nevertheless, he says there are good and bad parts about being homeless.
"A lot of it, I really enjoy. A lot of it, I don't. It's kind of a toss-up."
"I don't enjoy ... people assume things they shouldn't assume. If people assume things, they make certain things out of you. People's opinions of you, but in that, the longer you're here, they get used to you. It's a give-and-take thing."
"Just right here, I get a tan, I get to build art stuff, you know, meet all kinds of nice people, we hang out, eat lunch in the grass, hang out in the sun, you get to meet the natives. I get a lot of new experiences that I've never actually had before."
"I would rather be in a house, but would I change meeting the people I've met? Absolutely not. I enjoy every one of these people. You've got people who protect you, you've got people who annoy you, but s*** ... that's every office, you know what I mean?"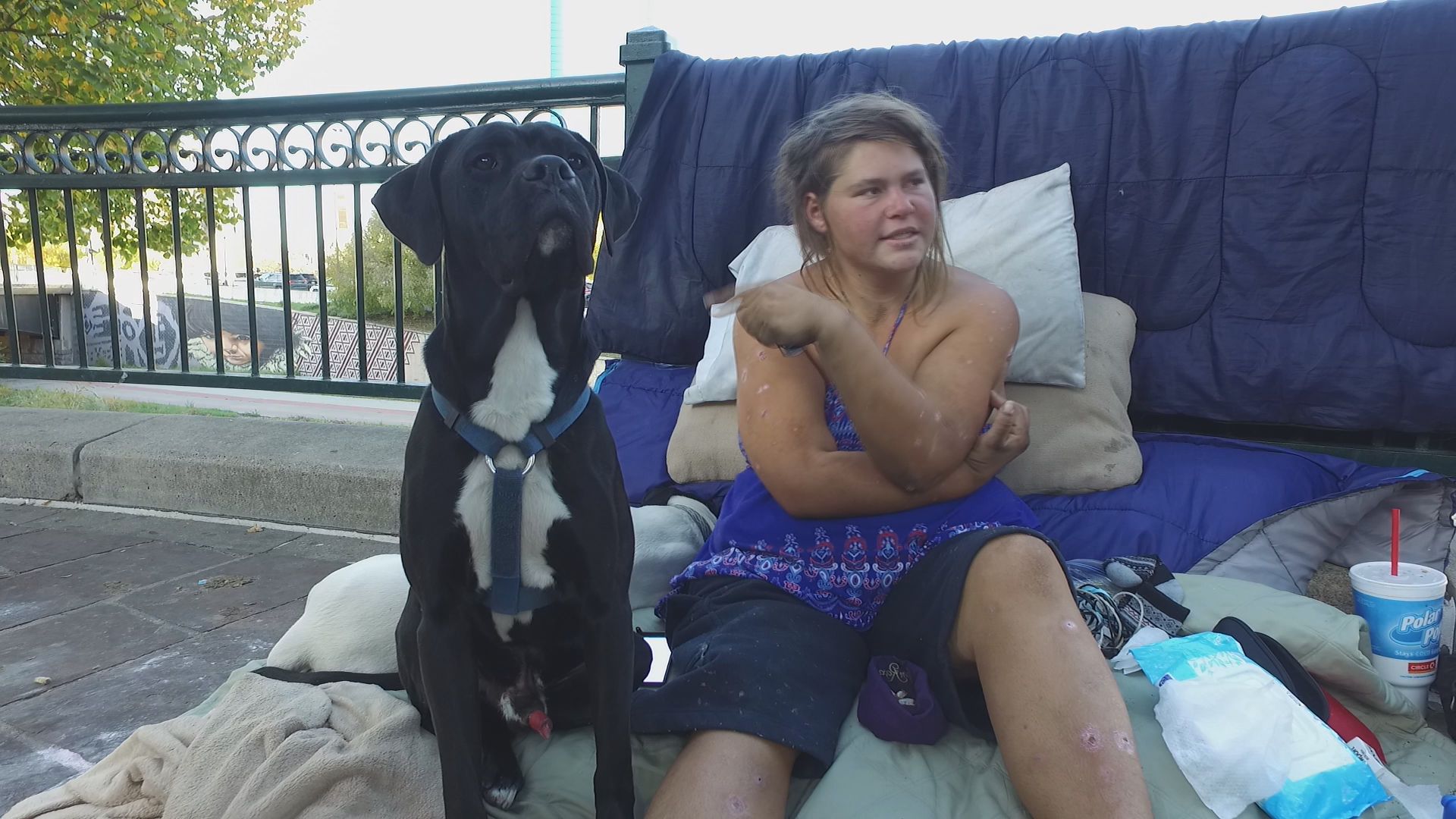 Becky says she's been homeless since Aug. 18, 2013. She says she doesn't stay in shelters because she "catches s***."
"My husband and I both really have bad PTSD, and my anxiety with new people, especially in large groups, sets me off to major panic attacks to the point where I am on the ground and don't know what to do."
"When my husband is around crowds, and his anxiety is set up, he basically goes into an attack mode. He wants to fight everybody."
"... I'll tell you one thing: you catch a lot of s*** you don't that you don't want, like staph infections."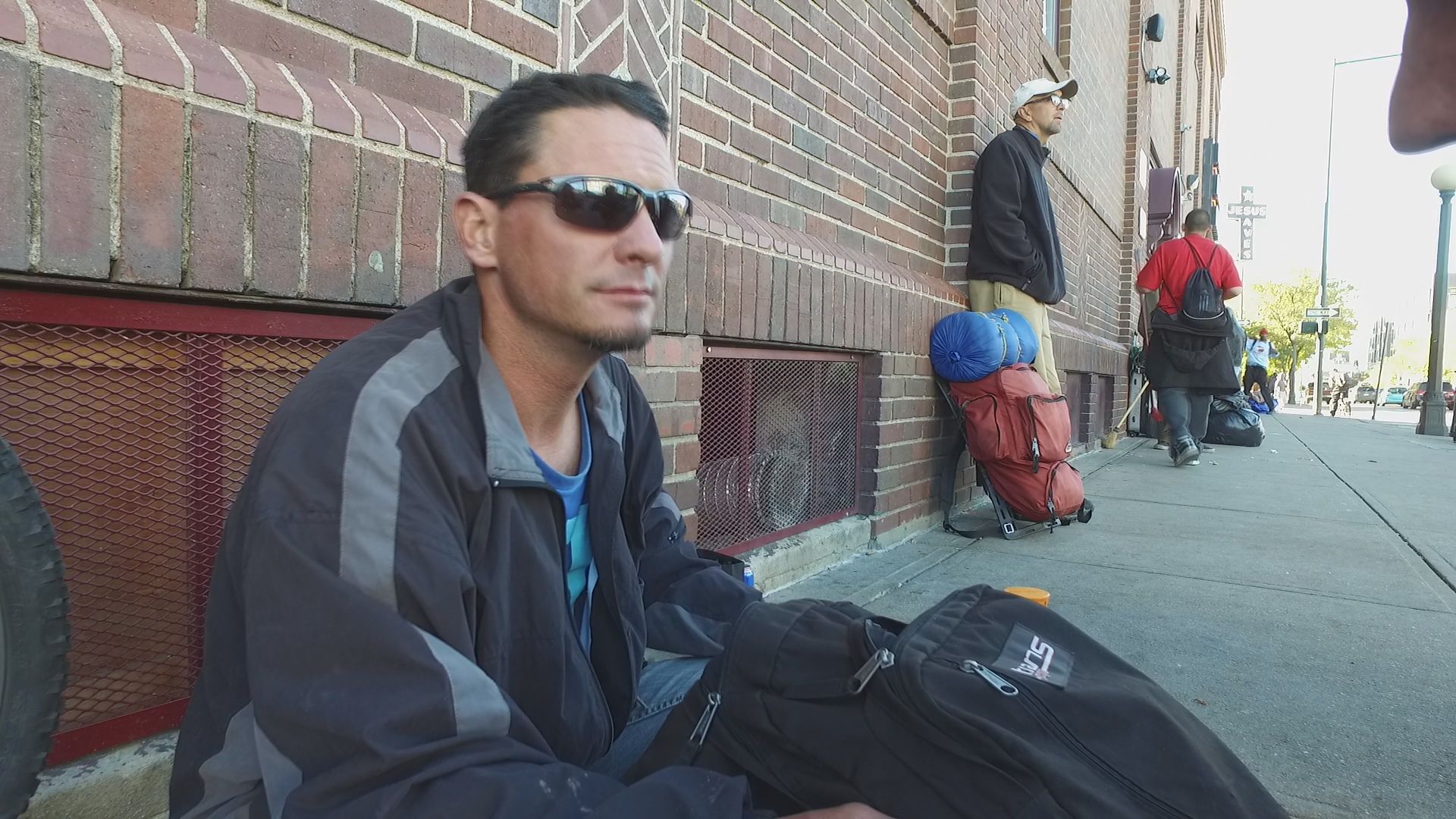 Christopher says she's been homeless for more than 10 years, and came to Denver from Colorado Springs not too long ago. He says he doesn't stay in shelters because he's worried about his stuff being stolen.
"If I could get into a place where it was quiet and clean and lay my head down and not worry about my stuff getting stolen right under my nose, I would love that. But as soon as you turn your back, you look this way, and somebody's getting your bicycle."
"Sometimes I go to a field by the railroad tracks, will knock on someone's door and ask to stay in the awning or patio, not worry about getting a rock thrown at me or a beer bottle thrown on me."
"I just like to be alone. I'm not a social guy, really, I like being by myself. I see the things that happen and I just turn the other cheek."
"I try to avoid conflict."