A nationally known slam poet is facing multiple felony charges in a scheme in which she was accused of forging signatures on a property deed in an effort to steal a neighbor's home, 9Wants to Know has learned.
Dominique Christina Johnson, 44, was being held Wednesday on $5,000 bail following her arrest the previous day by Aurora Police.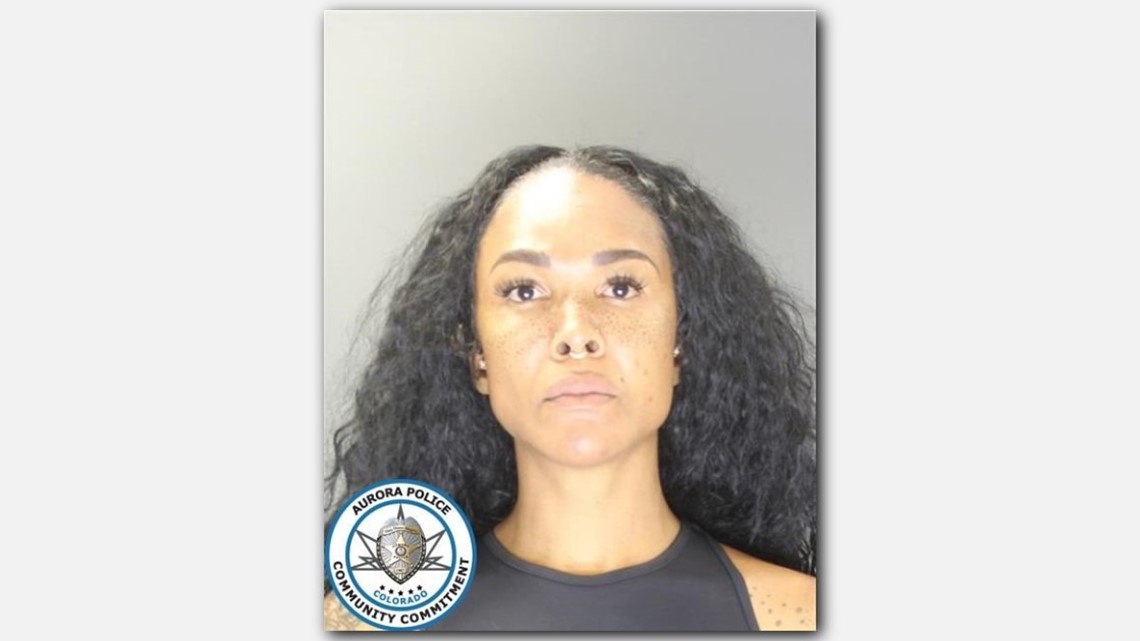 Johnson – who performs nationally under the name Dominique Christina – faces seven separate felony charges, according to court documents: theft of between $100,000 and $1 million; two counts of attempting to influence a public servant; trespassing; offering a false instrument for recording; and two counts of forgery of a public record filed with a public official.
Johnson was awaiting transfer to the Arapahoe County jail on Wednesday. No date for her first court appearance had been set.
In September 2017, a 9Wants to Know investigation found that Johnson was at the center of a controversy over the ownership of a home in the 11600 block of East Cornell Circle in Aurora.
The home is owned by Shamma Al-Reyami and her sister, Sarra Al-Reyami. Both women spend most of their time outside the country, and the home was left empty for an extended period.
Their brother would periodically check on it – and he was shocked in 2017 to find that someone was living in it.
Shamma Al-Reyami returned to Colorado to discover that a woman identified as Johnson had visited the Arapahoe County Assessor's Office on July 31, 2017, and filed a "quitclaim" deed – a document often used to transfer property among family members. Security footage obtained by 9Wants to Know captured a woman believed to be Johnson attempting to file the new deed, which indicated that Shamma Al-Reyami transferred the house to her for $1.
But an eagle-eyed clerk compared the signatures on the documents to the original sales papers on file in the office, concluded they were forged, and held up the transfer.
In the meantime, Shamma Al-Reyami went to Aurora Police and reported the incident. However, after Johnson provided copies of the paperwork, officers concluded that the dispute was a matter for civil court – not criminal court.
Johnson told 9Wants to Know last year that she had been "stewarding the property" since 2015 and that Shamma Al-Rayami gave it to her after she had rehabilitated the run-down and trash-strewn home.
In an e-mail to 9NEWS, Johnson included a picture she said showed the condition of the home when she began taking care of it. The image showed refuse piled high – but 9Wants to Know found that the photo came from the website for the popular cable television show "Hoarders."
Following the 9Wants to Know investigation, Aurora police detectives began looking into the matter. The investigation stalled for a time while Shamma Al-Rayami was overseas, but it got new attention after she returned to Colorado in June.
That 2017 9Wants to Know investigation found that Johnson had been arrested three previous times in cases involving forgery or misrepresentation:
April 2003 – Johnson was accused of posing as an assistant professor at Colorado College when she leased a Colorado Springs apartment, providing documents to the landlord showing the school was to pay for rent through a grant program. In a deal with prosecutors, she pleaded guilty to felony theft, got a deferred sentence, and had the charge dismissed after staying out of trouble for four years.
October 2005 – Johnson was accused of presenting fraudulent documents to cover the nearly $12,000 cost of cosmetic surgery. In a deal with prosecutors, she pleaded guilty to a misdemeanor of theft of trade secrets and spent a year on probation.
September 2009 – Johnson was accused of posing as a Denver police officer in phone calls to a man who owed her $600. In one, she threatened to arrest him if he didn't return the money – which had been a down-payment for rent – that day. In another deal with prosecutors, she pleaded guilty to a felony charge of impersonating a police officer, got a deferred sentence, and had the case dismissed after staying out of trouble for a year.
Shamma Al-Rayami is back in Germany, but in an e-mail she told 9Wants to Know that she felt "assured that justice can be achieved" and that she hopes no one else falls victim to a similar scheme.
Contact 9NEWS reporter Kevin Vaughan with tips about this or any story: kevin.vaughan@9news.com or 303-871-1862.