State, victims clash over whereabouts of notorious criminals
Colorado is hiding inmates; families of victims want to know where they are
Editor's note: Governor John Hickenlooper did speak to 9Wants to Know after this story aired. His response will be aired Monday night at 9 and 10 p.m. on 9NEWS.
Colorado prison officials have transferred scores of killers and rapists to other states and refused to tell victims and their families where they are -- despite a constitutional amendment and state law that were designed to guarantee those answers, a 9Wants to Know investigation found.
Instead, state Department of Corrections officials and Gov. John Hickenlooper have repeatedly refused to disclose the whereabouts of inmates to victims.
The result: more than 100 Colorado inmates -- including some of the state's most notorious killers -- are being held in what is essentially now a secret prison system.
The findings of our 9Wants to Know investigation into the system frustrated a former legislator who helped write the Victim Rights Act, passed by Colorado voters in 1992 and codified into state law the next year.
"I do not understand how a bureaucratic decision can override a victim's constitutional rights," said Jeanne Faatz, a longtime Republican legislator who was the prime sponsor of the victim rights law.
Legal experts disagree on whether the law clearly entitles victims to know where an inmate is serving time.
But 9Wants to Know found numerous questions surrounding the secret prisoner swap and the rights of victims:
Department of Corrections officials have contended repeatedly that they don't have to disclose the whereabouts of the inmates because the transfers are "temporary." However, 9Wants to Know's investigation found that 23 of these inmates have been held out of state for more than a decade while one Colorado killer has been behind bars in another state since 1980.
In one instance, the murder of a young woman in Colorado Springs, the state's decision not to release information about the secret locations of prisoners has sparked a huge inconsistency. One of her killers has been transferred out of state; the other hasn't. Information about the inmate held in Colorado is available on the corrections department's website -- but the victim's father has been rebuffed in his efforts to find out where the other killer is being held.
Hickenlooper has argued that Colorado can't release the whereabouts of the prisoners because it's not allowed by the agreement with other states that governs the Interstate Corrections Compact. But 9Wants to Know found that numerous other states in the program tell the victims the whereabouts of inmates they transfer. In some cases, victims in Arizona are even consulted before prisoners are transferred.
"They're just lying, the Department of Corrections is lying," said Rich Orman, one of the prosecutors of the Aurora theater shooter. "In fact, according to their definition of any prisoner being held anywhere in DOC for any placement, it's always temporary. If they were right, they would never have to notify of any movement anywhere for any purpose."
And on top of all that, there's this reality: The families of prisoners in the secret system get to know where they are.
In the Colorado Springs case, Lucas Salmon helped kidnap, rape and murder 22-year-old Jacine Gielinski in 1997. His family has always known which prison he's in. Gielinski's dad, Bob Luiszer doesn't.
Salmon's brother told 9Wants to Know the family can write, visit and email him.
"Not to be able to communicate with him in some ways would be a relief, to know that it's basically over, it's done," Salmon's brother said. He asked 9Wants to Know not to name him, since he's unwillingly related to a killer.
"But we still get to communicate with him is honestly something that we value, we are glad for it," Salmon's brother said. "It's a bit of a paradox."
"Seems like they (inmates) have more rights," Luiszer said. "Ours kind of seem to get less. We certainly want to know. It's kind of a peace of mind to know where they are at."
Over a 10-month period, 9Wants to Know repeatedly asked Hickenlooper and DOC Director Rick Raemisch for on-camera interviews to discuss the state's interpretation of the Victim Rights Act and the use of the prisoner swap. Both have declined. 9NEWS was able to ask the Governor limited questions on the subject during other scheduled interviews.
"We're not doing this because we think it's fun," Hickenlooper said in January of this year. "These are people's lives. Our prison guards, they've got families and wives and we take it very seriously to keep them safe."
That reasoning didn't wash with George Brauchler, the district attorney for Arapahoe, Douglas, Elbert and Lincoln counties who prosecuted the Aurora theater killer. Brauchler is also running for the Republican nomination to replace Hickenlooper in 2018. Hickenlooper is term-limited and can't run for a third term. 9Wants to Know interviewed Brauchler months before he announced he was running for governor.
"These statutes say that victims, for whatever reason they choose -- largely peace of mind -- get to ask their government about where people who committed crimes against them or their loved ones are housed," Brauchler told 9Wants to Know. "This Department of Corrections has gone out of its way to say we don't care -- our interests trump your interests, and if the law doesn't support it, we're going to pretend the law doesn't apply."
9WANTS TO KNOW: WHERE IS THE AURORA THEATER SHOOTER?
:
9Wants to Know started this investigation in the summer of 2016, after DOC first declined to provide the location of the Aurora theater shooter to the victims' families and officials refused to discuss anything about his transfer with 9Wants to Know.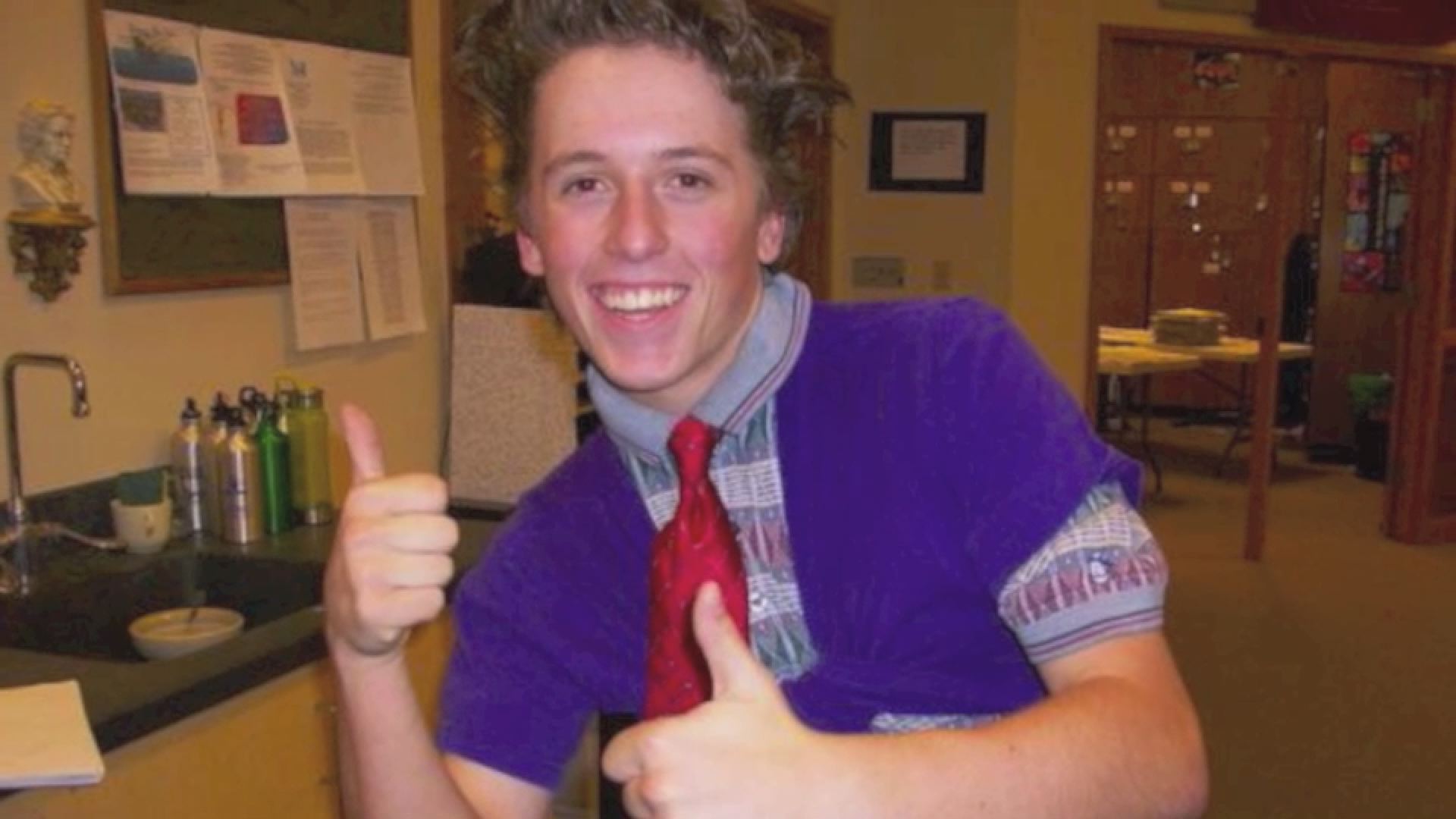 In 2016, some Aurora victim families, including Theresa Hoover, whose son AJ Boik was murdered in the theater, sought relief from the Victim Rights Subcommittee, a group of volunteers that advises the state's Crime Victim Services Advisory Board.
One of the subcommittee's responsibilities is to review whether officials are complying with the Victim Rights Act.
Hoover wanted the subcommittee to intervene and ask DOC to change its stance.
But in the end, the committee deadlocked 3-3 on a motion to ask the DOC to release the information to the victims. Even if the subcommittee had voted victims should know a prisoner's location, it doesn't have the power to compel DOC or the governor to act.
Hoover was angry then and is frustrated now. She's not buying any of DOC's reasoning.
"Temporary to me is it can be anything from a week to a forever," Hoover said. "They say eventually he'll come back. I don't know what classifies them as needing to be hidden. What makes him so special that he needs to be protected? My son wasn't protected."
Hoover's questions prompted 9Wants to Know to take a deeper look at the way DOC transfers prisoners -- which inmates are swapped, how the program works, how much it costs and who gets to know where these inmates are.
VICTIMS' RIGHTS PROTECTED BY LAW
:
"I don't understand the interpretation that you're presenting to me the Department of Corrections seems to have of this," Faatz said, the former legislator who used words like "frustrated" and "angry" when 9Wants to Know told her how the state is interpreting a law she helped write.
Faatz said she thought she covered all the bases when she co-authored the Victim Rights Act more than 20 years ago.
In 1992, Colorado voters overwhelmingly approved including the rights of crime victims in the state constitution. Starting in 1993, the enabling legislation spelled out those rights. Faatz and many others worked hard on that language.
According to one section of the law, if a victim requests the whereabouts of an inmate in writing, the DOC "shall" provide the institution where the inmate is being held. 9Wants to Know asked Faatz what she meant when she wrote this law.
"I meant that if some people want to know where the criminal is being held, upon written request they shall be given that information," Faatz said. "I wanted it in the constitutional amendment for the victim to be fully informed. This is one way and it was clearly stated."
And they should get it, according to 9NEWS legal analyst Scott Robinson.
In particular, he said there's no language in the law allowing the Department of Corrections to withhold the information out of safety concerns.
"The victim rights law does not permit the Department of Corrections to conduct a balancing test or create an exception for an inmate who has been transferred to another state under the Interstate Corrections Compact," Robinson said. "Our victims' rights amendment creates literally an absolute right for the victims of such crimes to know where someone is essentially permanently being housed."
"I can understand the frustration of the victims," Faatz said. "I don't understand how those words can be more plainly written."
WHY VICTIMS' FAMILIES WANT TO KNOW
:
We might not be talking about this issue if Hoover hadn't publicly raised the alarm, forcing the non-disclosure question with DOC and filing a formal complaint with the Victim Rights Subcommittee.
She said she struggled with her son's death and had to know where his killer is spending his days. Hoover said she couldn't help but think about that -- rather than focusing on her son.
"AJ is still with me, I know," Hoover said. "He made being a single mom fun and not as stressful as it could've been. Having this happy kid that knew he could do whatever he wanted because he just had so much confidence in him, made friends with everybody -- he didn't care if they were short, tall, green, purple. He didn't care what clique you were in. If you were one of the kids who didn't have many friends, he would bring you into his group of friends. He was that open, loving, happy."
Hoover didn't get the resolution she wanted from the Victim Rights Subcommittee, but her public outcry inspired another victim to start asking questions, too.
"I didn't think anything of it -- until they had the hearing for the theater shooting," Christine Ridgeway said, grandmother of 10-year-old Jessica Ridgeway, who was kidnapped, murdered and dismembered in 2012. "They (DOC) said they moved (James) Holmes out of state and wouldn't tell them where he's at. I'm thinking, they did never tell me where they sent Austin Sigg. That's part of my victim's rights. At least I thought that was my victim's right. I should know."
Sigg, then 17, pleaded guilty to killing Jessica, who was on her way to school when he abducted her.
"Jessica was kind of like our cohesive little light," Ridgeway said. "She was in everything, she was doing everything and was willing to try anything. If you said let's go to New Mexico tomorrow, she's like, OK. She was the light of my life."
After his sentencing in 2013, Sigg and was transferred out of state as part of the Interstate Corrections Compact.
At the time of his transfer, DOC told 9NEWS Sigg's location was not available as part of the ICC, for his and staff safety. At the time, 9NEWS and the Ridgeways didn't question DOC's position.
Three years later, Hoover started rocking the boat.
"It makes me upset that I have to think about where the perpetrator of the murder of my child is before I can travel anywhere," Ridgeway said.
DOC provided 9Wants to Know the list of all Colorado inmates currently in the ICC.
On that list is Robert Browne, the killer of 13-year-old Heather Dawn Church.
Heather's dad, Michael Church, wants to know where Browne is.
"Heather was my first, my first girl, love of my life," Church said. "Really attentive in school, little bitty thing, she was really short. She was an avid reader, she loved to read."
Heather was kidnapped from the family's Colorado Springs home in 1991.
Her remains were found in 1993. In 1995 Browne, who purports to have killed dozens across the country, was arrested for her murder. Browne went to prison for Heather's death and has long been held out of state, as part of the transfer system.
"Try not to put my hatred -- have hatred overwhelm me," Church said. "It's hard to do, especially when you'd like to know where he's at, what's he doing. I want him to be as miserable as he possibly can be. But unfortunately, I'm not able to do that."
INTERSTATE CORRECTIONS COMPACT
:
The Interstate Corrections Compact, the secret prisoner swap system that moves inmates from state to state, is about much more than the Aurora theater shooter, Jessica Ridgeway's killer, and the murderers of Heather Dawn Church and Jacine Gielinski.
DOC told 9Wants to Know that Congress first authorized the use of ICC in 1934. Colorado joined in 1971.
According to a publicly available list, most states participate in the ICC. But 9Wants to Know research found that the list isn't accurate. Officials in some states that are not on the list told 9NEWS they do in fact participate in prisoner swaps. And 9Wants to Know has learned some states not on the list have multiple partnerships to trade either worst-of-the-worst inmates, or ones involved in high-profile crimes.
Below are the mugshots of 33 inmates who have been transferred out of Colorado as part of the Interstate Corrections Compact, and were still out of state as of March 2017.
Click or tap on a mugshot to learn more about the inmate's past disciplinary history within the Department of Corrections and their reason for transfer.
According to multiple interviews and DOC documents provided to 9Wants to Know in response requests under Colorado's open records law, the reasons for transfers vary greatly.
For instance, gang members or informants who are presumed to be in danger are sometimes transferred to another state, as are former law enforcement officers who end up in prison. Still others are the result of plea agreements with prosecutors -- notorious rapist Brent Brents agreed to plead guilty to multiple charges on the condition that he be held in another state.
As of March 2017, 116 Colorado prisoners were serving their time elsewhere, according to state records obtained by 9Wants to Know. This list is ever-changing, as inmates are moved into or out of the program.
Hidden somewhere are Willie Clark, the killer of Bronco cornerback Darrent Williams, known white supremacist Clifton Blecha, and Raymond Cain, who committed murder at 17.
"States swap these people all the time," Hickenlooper said in a September 2016 interview for 9NEWS's Balance of Power program. "The understanding that both sides, we keep those locations, we don't advertise them to the public."
But there's nothing in the ICC agreement, provided to 9NEWS by the DOC, or in the Colorado law that guides the state's participation in it, that prohibits a state from releasing the location where it has transferred an inmate.
And 9Wants to Know found multiple states that participate in this prisoner swap that tell the victims at least the state where an inmate has been transferred.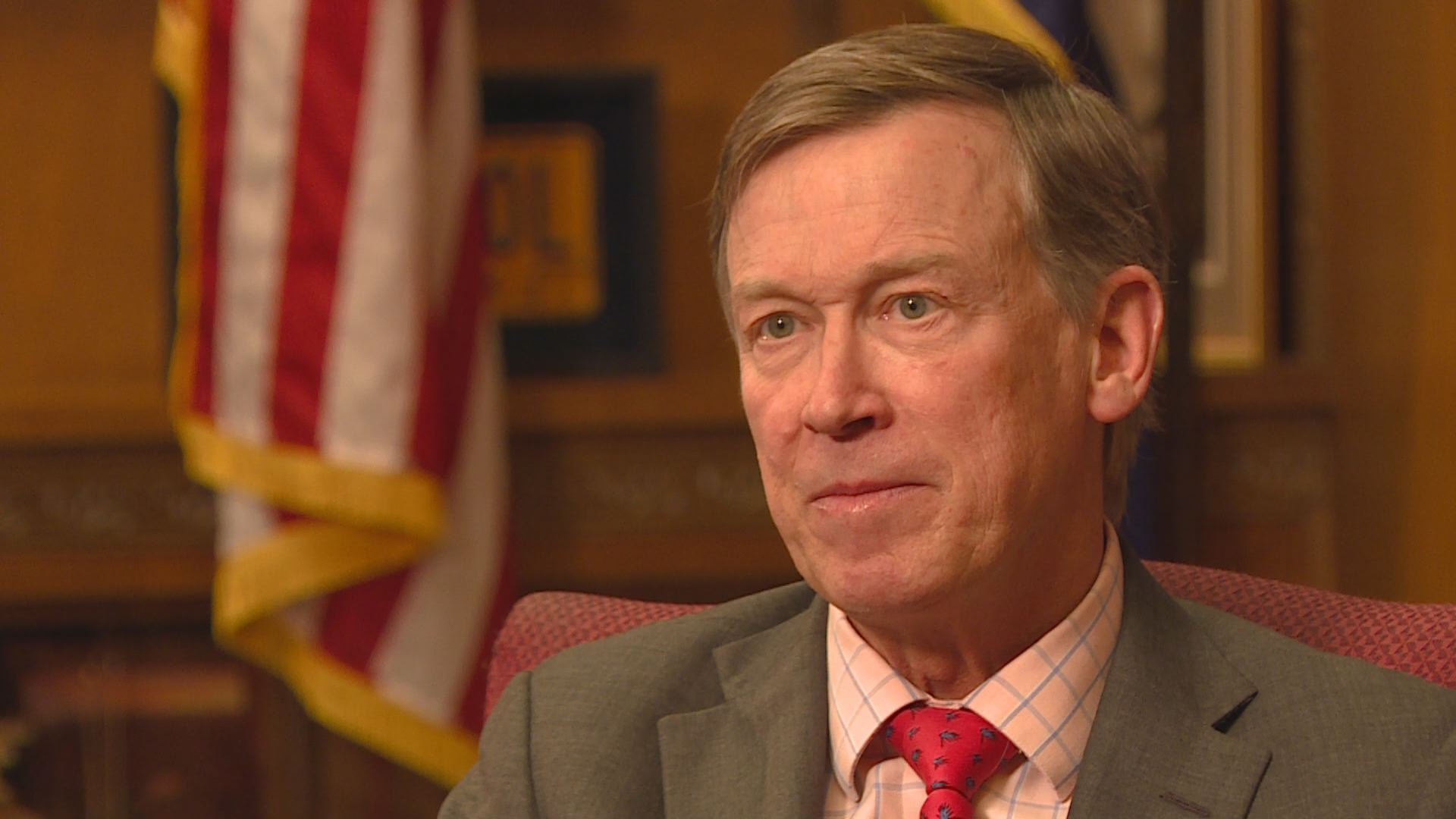 "I'm happy if the legislature wants us to get out of those compacts and bring those criminals back into the state," Hickenlooper told 9NEWS political reporter Brandon Rittiman during a January 2017 interview on another subject.
Here's how the prisoner swap works, according to multiple interviews conducted by 9Wants to Know.
It's typically a one-for-one swap, although it isn't always immediate. For example, Colorado can send an inmate to another state but the other state may not send anyone back right away. Officials at multiple corrections departments, including Colorado's, told 9Wants to Know that money doesn't change hands when prisoners do -- that each state pays for the inmates it houses.
Not every state participates -- Michigan doesn't, for example, and Louisiana actually has a law that prohibits it. It says a prisoner convicted and sentenced in another state "shall not be housed" in a Louisiana state correctional facility.
WHY NOT TELL THE VICTIMS?
:
In the two interviews where Hickenlooper answered questions about the reasons Colorado won't tell the victims the location of the inmates, he repeatedly cited staff and inmate safety.
"I'm not sure the benefit is worth risking people's lives," he said in January 2017. "I'm not sure all the victims recognize that this not something that just doesn't cost anything, that doesn't have consequences. You're putting people at a much greater sense of risk."
In the denial letter DOC sends to victims, the department tells them the inmates have been "temporarily" transferred.
"Notification is not expressly required for temporary transfers to an equally or more secure facility," DOC wrote to all four of the victims profiled by 9Wants to Know.
In DOC's interpretation, temporary means any number of years. In the case of murderer John H. Stewart, he was transferred in 1980. That's 37 years ago.
"The Department of Corrections is going out of its way to stretch the definition of temporary beyond all common-sense bounds," Brauchler said. "If anyone who has even a passable understanding of English would know that's nonsense."
9Wants to Know interviewed Brauchler for this story months before he announced he will run for governor in 2018, hoping to succeed Hickenlooper.
WHAT NOW?
:
Victims are frustrated and appalled that their only recourse at this point may be filing a lawsuit -- a step that would leave a judge to interpret the Victim Rights Act.
It's something that has been considered by the Rocky Mountain Victim Law Center, a nonprofit advocacy group that provides free legal assistance to the victims of violent crime.
But for the victims and their families -- many of whom have already spent years in court listening to the gruesome details of their loved ones' deaths -- that would mean reliving it all in a courtroom again.
"These victims have been through so much," Emily Tofte Nestaval said, the center's executive director. "They've been dragged into a system they didn't ask to be a part of. For the victims, it is something they live with for the rest of their lives and the very least we can do is uphold their rights."
Another option – victims could ask the legislature to clarify and strengthen the current language of the law, or the DOC and the governor's office could ask the legislature to change the language to make it clear the state can withhold the location of out-of-state inmates.
"If it (VRA) needs more tweaking, please implore the legislators to do it," Faatz said. "Because the victims deserve it. They've been through so much agony, we need to not victimize them again. That's where I started in the whole movement -- I wanted to stop the victimization of the victims.
"Apparently, there is still some work to be done."
Katie Wilcox contributed to this report.