We asked 100 homeless people if they'd rather sleep outside or in a shelter
A vast majority of the people experiencing homelessness who spoke to 9Wants to Know said they'd rather sleep outside in the cold than in a shelter. Their reasons why varied.
As she stood by a grocery cart filled with every one of her possessions, 24-year-old Becky Hansen wrapped herself in a blanket.
It was beginning to snow.
She stared as police and city workers removed tarps and furniture from the sidewalk.
Her homeless encampment, a city park just off Broadway and 6th Avenue, was being "swept."
The city encouraged Becky and the others staying in the encampment to go to a shelter that evening, but Becky refused to go.
"Oh I don't like shelters," Becky said. "My anxiety with new people, especially in large groups, sets me off into major panic attacks."
Becky was one of 70 homeless people who told 9Wants to Know they'd prefer to sleep outside, on the streets of Denver instead of inside one of the city's homeless shelters.
The survey
:
9Wants to Know surveyed 100 homeless people in various locations around the city, including Civic Center Park and Sunken Gardens Park, along the 16th Street Mall, Cherry Creek Trail, the South Platte riverbank and outside the Denver Rescue Mission.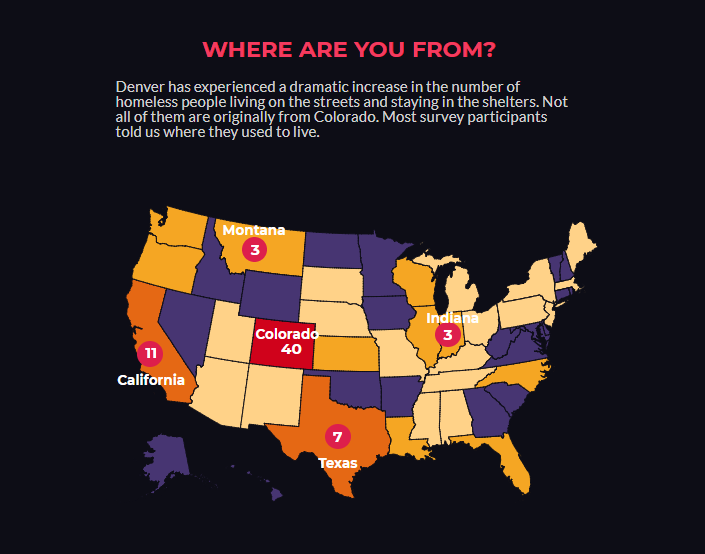 The results of our informal survey prompted 9Wants to Know to stay at one of the city's largest shelters, and review 911 calls from three of Denver's largest shelters in an attempt to verify the reasons given for choosing the streets over shelters.
9Wants to Know found that calls to fire, police and paramedics more than doubled from 2014 to 2016 -- as the number of homeless in the metro-area rose to more than 5,100 men, women and children. Denver shelters offer 1,800 beds on any given night.
RESULTS: The 9Wants to Know homeless survey
9Wants to Know walked the streets and parks of Denver asking homeless people a series of questions about the shelters and living on the streets.
Here are a few highlights from the survey:
- The survey respondents ranged in age from 20 to 74 years old
- 21 said they had been homeless for more than 10 years
- 40 said they were from Colorado, 35 of whom are from Denver
- 70 said they would rather sleep outside than in the shelter
Their reasons for staying out of the shelters varied. Twenty eight said the shelters were not clean or healthy, 20 said they are mentally ill or preferred independence and 15 said safety was their No. 1 concern.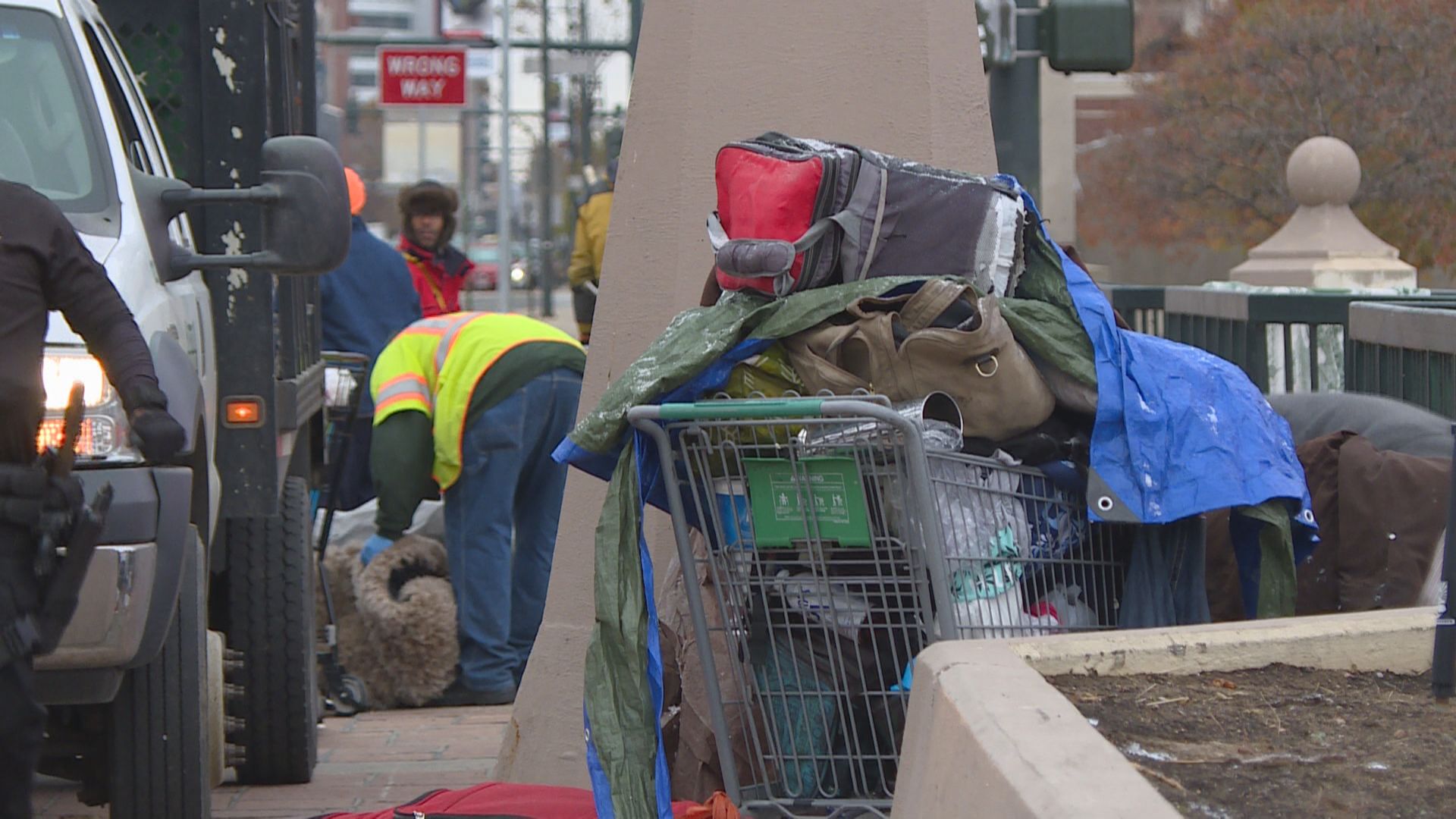 At 24, Becky says she has been homeless on and off for most of her life.
For weeks, she had been camping along the Cherry Creek trail off Speer Boulevard between Broadway and Lincoln. Police said during the sweep they wanted people to seek shelter since temperatures would drop below freezing that night in late October.
Becky was defiant.
"Why go to a shelter that has curfews, rules and too many people when I can make my own shelter?" Becky said.
RELATED: People explain the choice between sleeping outside versus in a shelter
Another man who refused to give his name said he would go to a shelter if he could be assured his belongings wouldn't be stolen.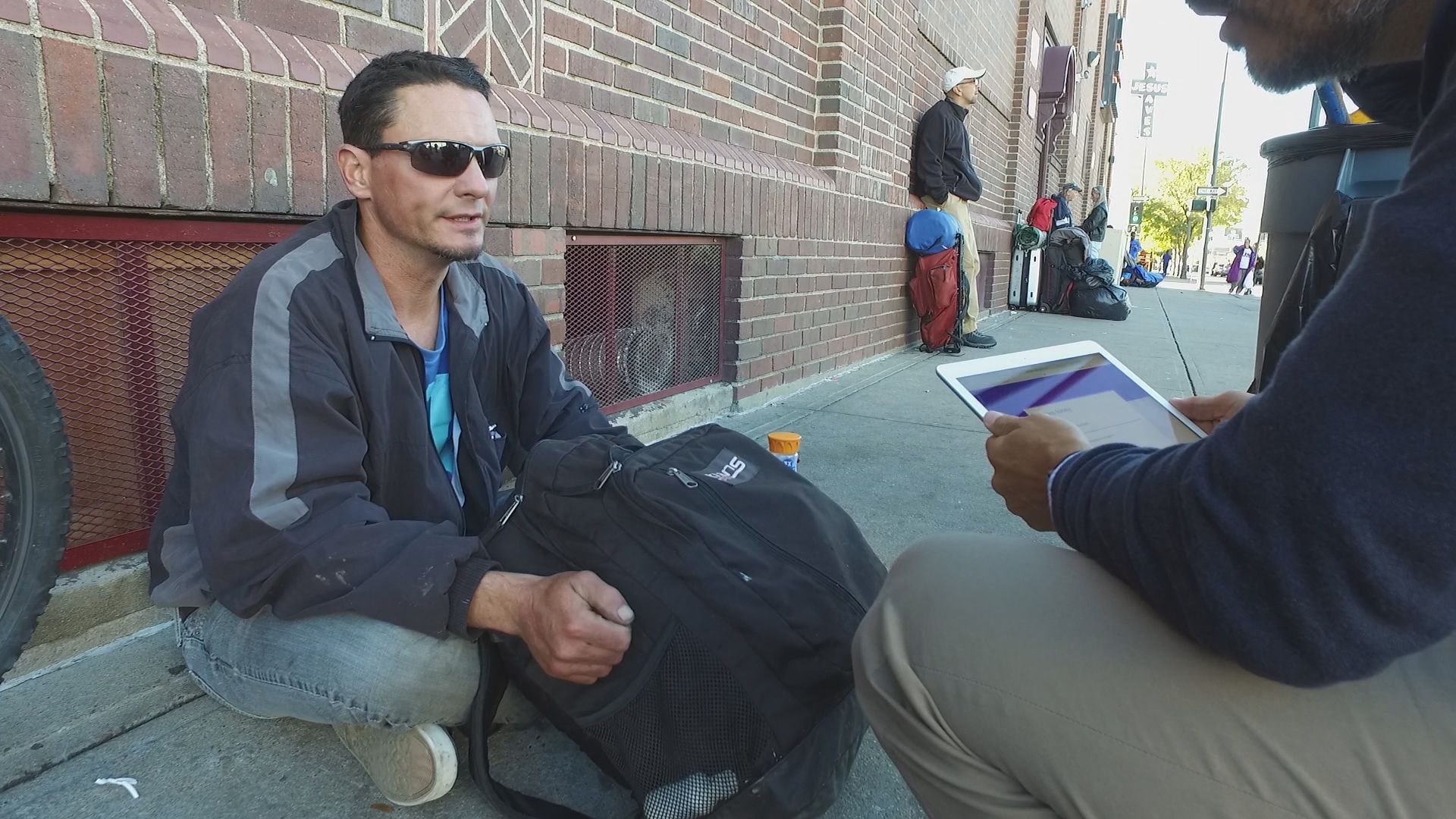 "If I could get into a place where it was quiet and clean and a place that I could actually lay my head down and not worry about my stuff getting stolen right underneath my nose, then yeah I would love to go inside," the man said. "I just need a safe awning, somewhere where I don't have to worry about getting a rock thrown at me, a beer bottle busted over my head."
Safety concerns, worry about thieves and mental health obstacles were the most common reasons why people said they avoid the shelters. Some of them, including Becky, said their PTSD or anxiety kept them from being around crowds of people in enclosed spaces.
The most common complaint against the shelters was cleanliness. Twenty eight people told us they don't use the shelters because they're too dirty. Several complained specifically about bed bugs.
"The shelters are disgusting," another man told 9Wants to Know. "They're full of bed bugs - people with rotten feet, people coughing all night long."
The Denver shelters clean on a daily basis, and the Denver Rescue Mission does regular "heat treatments" to kill off any bed bugs. However, shelter director Tracy Brooks says maintaining a clean, bed-bug free environment can be a "battle."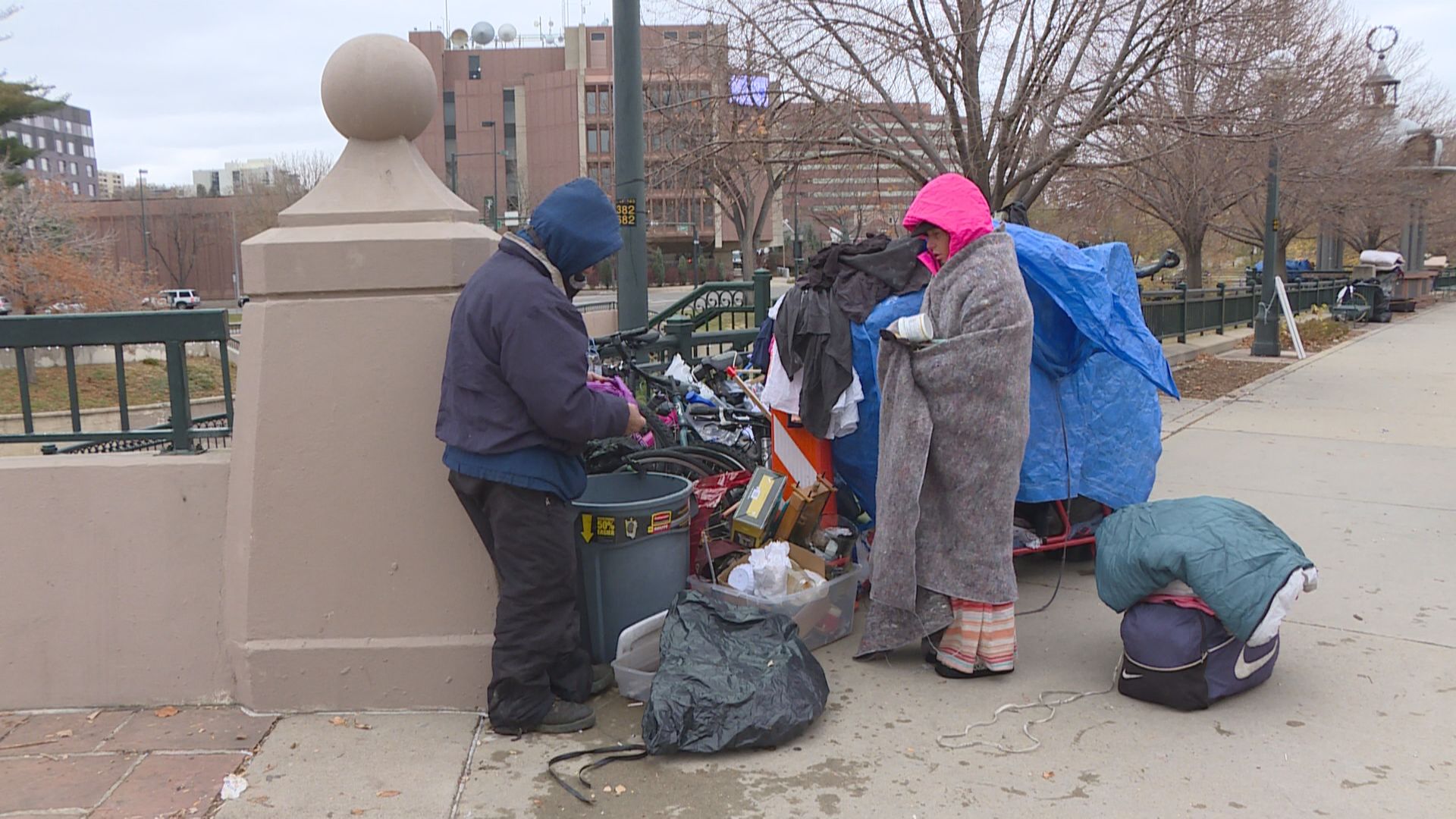 "You have 300 men in a building over the course of an evening… it may get messy but again, all of our shelters are cleaned everyday," Brooks said. "We work hard to stay on top of it. It's a reality of the homeless population."
9Wants to Know analyzed thousands of 911 calls from the Denver Rescue Mission downtown, the Samaritan House, a women's shelter downtown and the Salvation Army shelter since 2014. In all three of the largest shelters, the 911 calls more than doubled in three years.
Denver police, fire and ambulance records show that, on average, 911 received 17 calls per day in 2016 from the Denver Rescue Mission. That's up from about 11 calls per day in 2015 and eight calls per day on average in 2014.
Most of the 911 calls are related to medical issues, including breathing problems, chest pains and convulsions. At least 392 calls were related to assaults, fights and sexual assaults in 2016 - averaging more than one per day in the Denver Rescue Mission shelters downtown.
At the Samaritan House, the women's shelter across the street from the Denver Rescue Mission, 911 calls for service also doubled from 2014 to 2016.
A NIGHT IN A SHELTER
: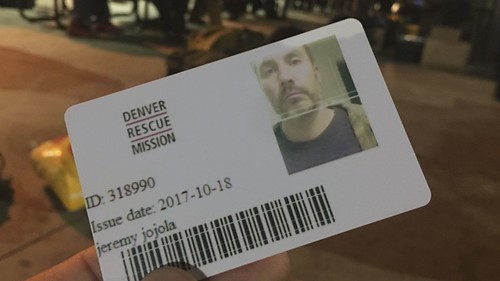 After reviewing 911 data and hearing from dozens of homeless men and women - most of whom said they avoided the shelters altogether -- investigative reporter Jeremy Jojola and photographer Tom Cole, decided to stay in one of the city's largest shelters to find out what the experience was really like.
A REPORTER'S PERSPECTIVE: What it's like to spend the night in a shelter
Jojola and Cole chose a warmer night in October, when the Denver Rescue Mission was expected to have extra beds available. Jojola said that there were empty beds, but the room still felt crowded.
All the men were told they had to shower before receiving a blanket. Then, each of the nearly 200 men were assigned a bunk.
Jojola saw no signs of bed bugs that night, but the stench was undeniable.
There was constant noise, but neither Jojola nor Cole witnessed any violence.
HOW SHELTERS RESPOND TO THE 'TIDAL WAVE' OF HOMELESSNESS
:
9Wants to Know spoke with shelter director Tracy Brooks about our experience staying in the shelter, the results of our informal survey and the information provided through the 911 calls data. "The last three years, I liken it almost to a tidal wave -- an influx of homeless individuals," Brooks said. "We survived the tidal wave, our heads are bobbing up above water, and now we are looking around and seeing, 'how do we do this better?'"
Last week, the Rescue Mission opened another shelter with 228 additional beds.
But critics say, opening another shelter only addresses the symptoms of homelessness, and does not decrease the number of people who are unable to support themselves or afford to rent or own a home.
"The key is you have to have a custom program for everybody and address their unique needs," said Robert Marbut, a consultant who works with cities across the country to address the causes of homelessness. "We have to start throwing out these models that deal with symptoms and start adopting the models that deal with root causes."
Marbut said that homeless shelters really can't provide the resources individuals need to improve their situation.
"It just is not working around the country," Marbut said.
Brooks, with the Denver Rescue Mission sees the shelter's role differently, but admits even the shelters do not always have the resources to complete that mission.
"Ideally yes, it's the shelter's role to move people out of homelessness, but the realities -- what capacity do you have?" Brooks said. "When you have so many people coming in, you're looking at what are the basic needs? What do we need to make sure we absolutely do? And that is keep people safe -- when it's cold, we make sure nobody is freezing to death and make sure they're fed."