The self-taught piano player played his first notes on a keyboard while his father, Isaiah, captured the moment on his cellphone. At the time, Jude was 10 years old, and his father said he was surprised because he didn't even know his son knew how to play.
"One day, I was sitting in the living room, and I heard him playing something on the keyboard in the basement," Isaiah said. "So I just grabbed my phone and recorded him, whatever he was playing."
Isaiah said Jude just started playing after watching YouTube videos on how to play the piano.
"I discovered it in some way, I'm not sure how," said Jude, who's diagnosed with autism. "I sat around the keyboard, and I was, I don't know, maybe I could press some random keys, but no, I couldn't."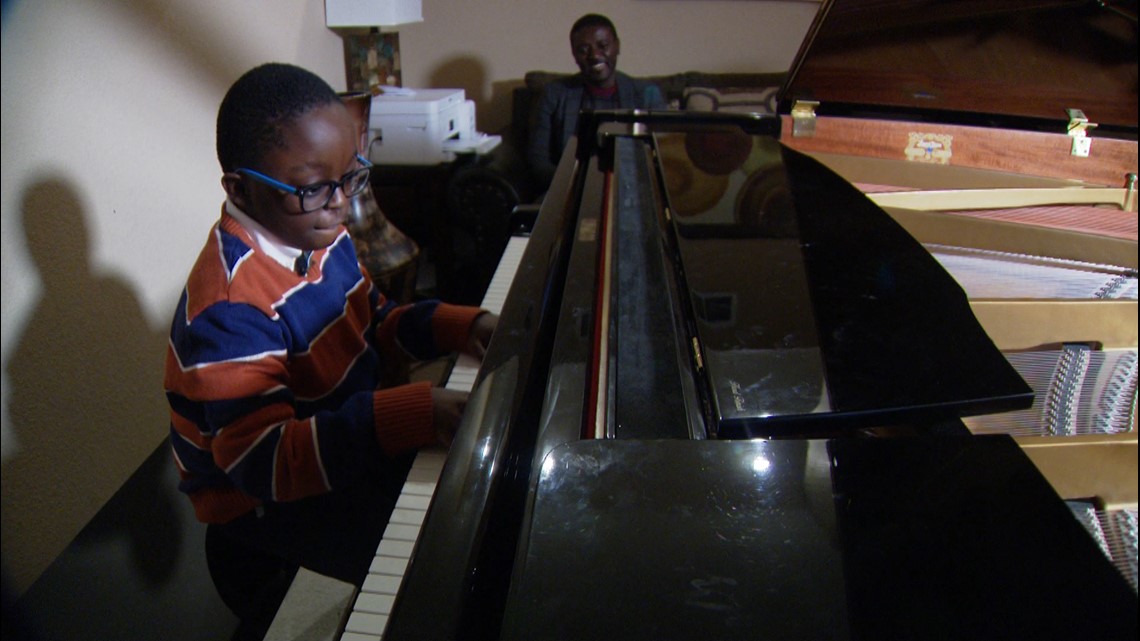 Jude's journey to his musical phenomenon started before he was born.
Isaiah was also a musician and moved here with wife, Rose, from Ghana in West Africa. He said he had dreams of playing on a big stage in this country but was unsuccessful.
A few years later when Jude was born, his attention was devoted to his newborn son, who was born with complications.
"He was born premature, and he had a 'hole in heart' surgery I think two months after he was born," Isaiah said. "We were thinking that hole was going to seal by itself through medication, but it didn't, so they had to rush us to Presbyterian St. Luke hospital for the heart procedure."
Jude's oxygen levels were low at birth, and he had a hole in his heart that required surgery. He had to be fed directly into his stomach until he was 8 years old. Isaiah said he and his wife were looking for hope.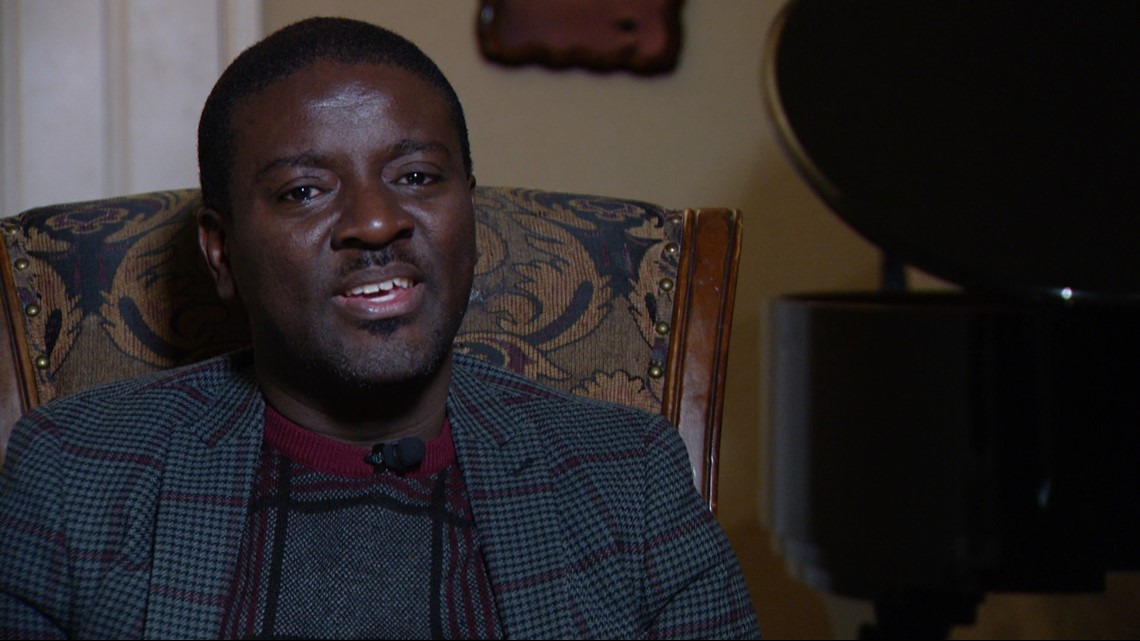 "We were so worried, we cried, we fasted, prayed non-stop," Isaiah said. "We were totally devastated because it started when he was born … the day that we gave birth to him, all those things started."
The next year is when Isaiah discovered his son had taught himself how to play the piano. Jude already knew how to play percussion, but his parents believed their prayers were answered when his son began tickling the ivories.
"It's divine, it's awesome," Isaiah said. "God wanted to give us something for us to know that he has a better future for him."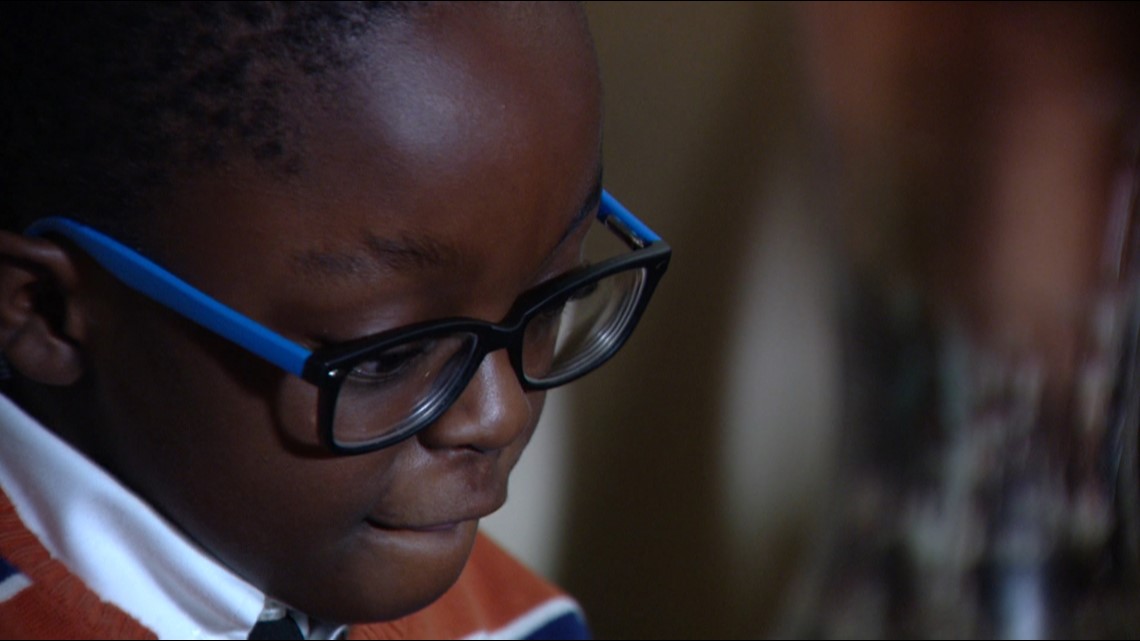 Earlier this month, piano tuner Bill Magnusson heard about Jude's accomplishment and was moved by his story. Using money from his father's inheritance, Magnusson bought Jude a grand piano for $15,000 with a promise of tuning it every month for the rest of his life. Magnusson is also paying for Jude to get professional lessons.
"I'm reading music, (and) I like it so far," Jude said. "(I practice) three hours a day, and I never stop."
Jude plays a wide variety of music from jazz to classical to gospel. He said Ghana gospel is his favorite type of play because that's where his dad is from and he wanted to play the same music his dad plays.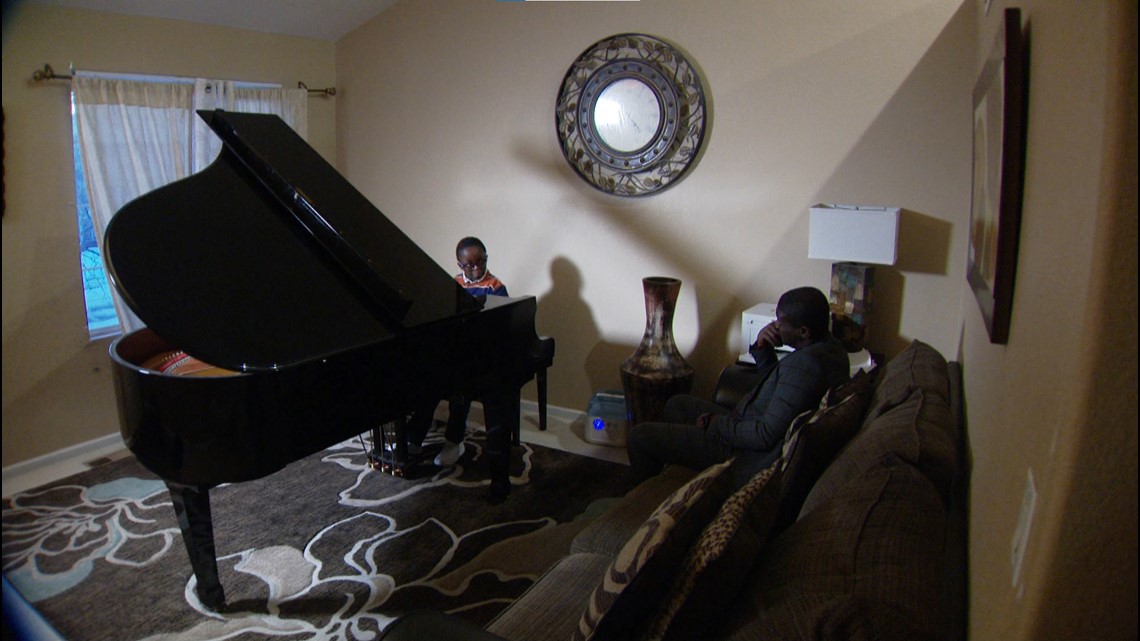 "We play a lot of Ghana gospel songs and that's where he got it from," Isaiah said. "He's never been to Ghana. He can't wait to be there because he wants to play with those artists there. They're even calling him, 'When are you coming to Ghana?' so we are still praying and planning to go."
Jude said he plans to pursue music professionally and hopes to write his own songs. It's a goal his parents are thankful for.
"We are happy," Isaiah said. "Super thankful to God (that) we can make some positive impacts."