ENGLEWOOD, Colo. — Two cities on Tuesday began removing homeless encampments due to "serious issues with public health and safety."
The City of Englewood and other local agencies began removing a homeless encampment along the banks of the South Platte River. Officials in the city of Aurora also began removing a homeless encampment in the area of Interstate 70 and Airport Boulevard.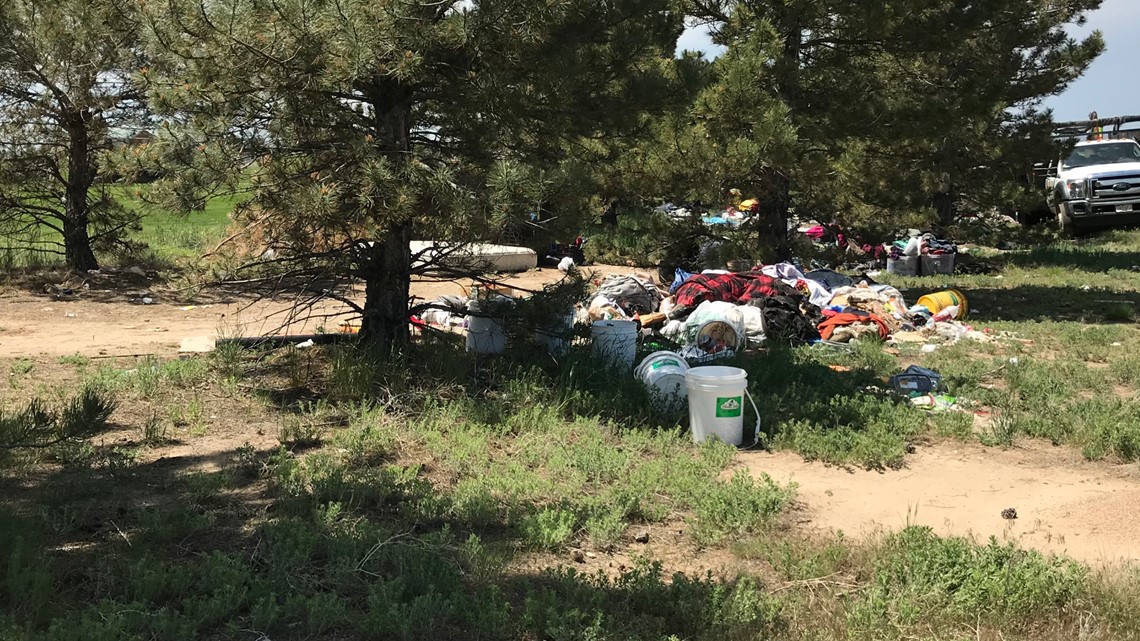 The Englewood camp is located near West Dartmouth Avenue and South Platte River Drive. The city said it expects between 50-75 people experiencing homelessness to be moved from the area. Those who refuse to leave the area could be subject to criminal charges.
"The growing encampment is creating serious issues with public health and safety," said Englewood Police Chief John Collins. "For the welfare of the public and of the individuals residing at the camp, it's simply become a dangerous situation that can't be ignored."
Englewood Police responded to a stabbing in that area on May 2 that involved an altercation between two homeless men. Patrol officers have also encountered trip wires that were installed to discourage people from encroaching near the camps, the city said in its release.
Hypodermic needles and human waste have been found along the shoreline.
Signs were posted and flyers were distributed last month declaring the site a public nuisance under Title 15 of the Englewood Municipal Code, according to the city. The area has also has been identified as a flood control and erosion mitigation area by the Urban Drainage and Control District.
Representatives from Change the Trend, a group whose mission is to mobilize and equip the Englewood, Littleton, and Sheridan communities to constructively engage the issue of homelessness, will be on hand Tuesday morning.
"Homeless people get stuck with a bad stigma," said Boo Crosby, Change the Trend & Café 180 manager. "A lot of people think they're just flying a sign on the corner. In reality, about 60% of people who are homeless have jobs. They just can't make enough to get into housing."
They'll be handing out information to assist displaced individuals with food, medical care, shelters and other resources.
"I know it's going to be unfortunate for some of those guys who have to move on from those camps down at the river," Crosby said. "But it's an opportunity for us to engage with them, create relationships, which is a huge part of this. And to show them the different resources that are available to them."
The effort to remove the camps is expected to be completed within one week. Once that's complete, the Urban Drainage and Control District will begin a reseeding campaign to mitigate the damage to the river bank.