DENVER — A suspect has been taken into custody after two students were injured in a hit-and-run crash outside of a Denver high school campus Monday afternoon.
The Denver Police Department said the crash happened at 56th Avenue and Central Park Boulevard, which is near Northfield High School and DSST: Conservatory Green High School.
Both victims were students at DSST: Conservatory Green, a school spokesperson said. The spokesperson said both students were taken to the hospital, and "are both awake and talking." There's no word on the extent of their injuries.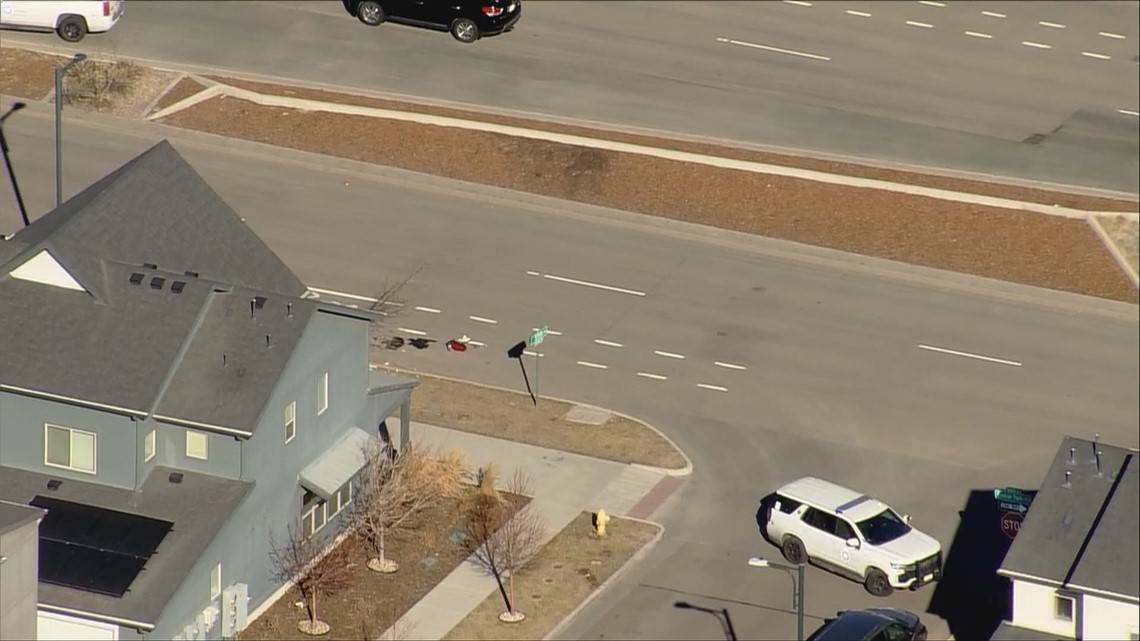 Police said the driver left the scene. They said around 5:45 p.m. that a suspect, a person under 18, was taken into custody. There's no word yet on what charges they may face.
Shortly after the crash, police were seen near a black sedan about a block away from the crash scene. That investigation was related to the crash investigation, DPD said.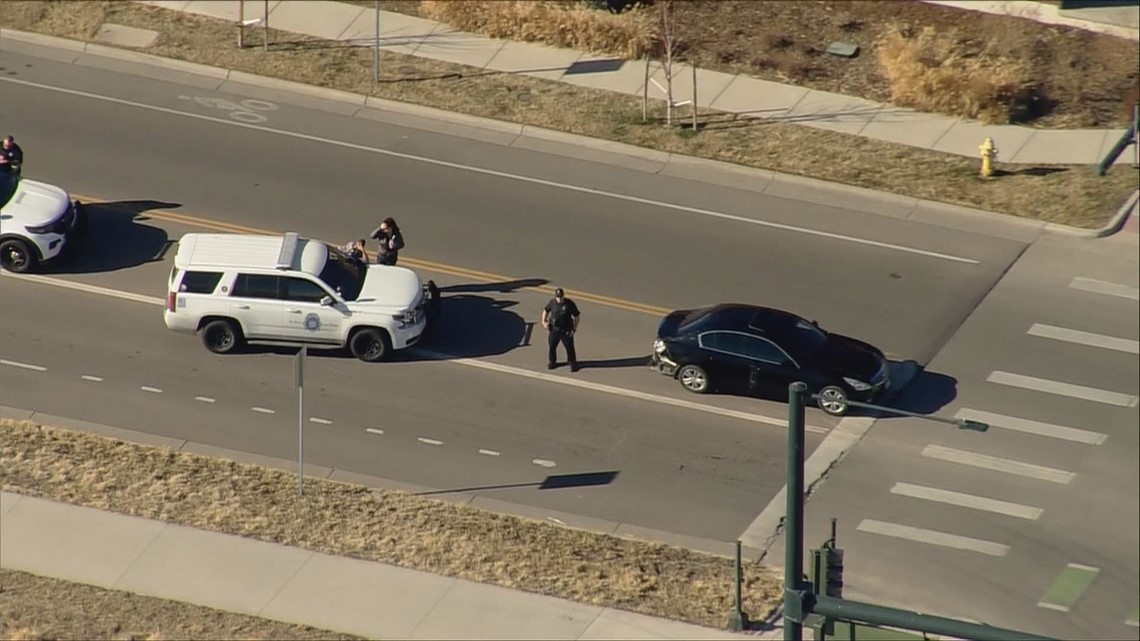 Cesar Guerrero said he was stopped at the intersection when he saw the hit-and-run. According to Guerrero, a boy and a girl were walking on a sidewalk on Central Park Boulevard when someone hit them with a car from behind.
"He was driving really recklessly," Guerrero said. "They hit and went on top of the hood. Maybe hit the windshield as well."
Guerrero couldn't get out to help the kids because he was stuck in a middle lane. He said he saw several others run over to the boy and girl.
"The guy barely seen it last minute and tried to move out the way but they both got hit," he said. "The guy got back up instantly like right away and the girl – I was shook for the girl. She was just laying there. I was like dang. That's crazy."