THORNTON, Colo. — People from across Thornton and the surrounding area came together Sunday to donate hundreds of gift cards to three families who were displaced from their homes by a fire that prompted a three-alarm response from the Thornton Fire Department (TFD) and other agencies Friday night.
The fire happened on Columbine Circle, which is south of East 136th Avenue and east of York Street. TFD said one home was fully engulfed in flames when crews arrived, and the fire spread to two neighboring homes. Two of the three homes are considered total losses.
Two dogs died as a result of the fire, TFD said. There were no other injuries. The cause of the fire is unknown, but the fire department said there is no reason to believe it's suspicious.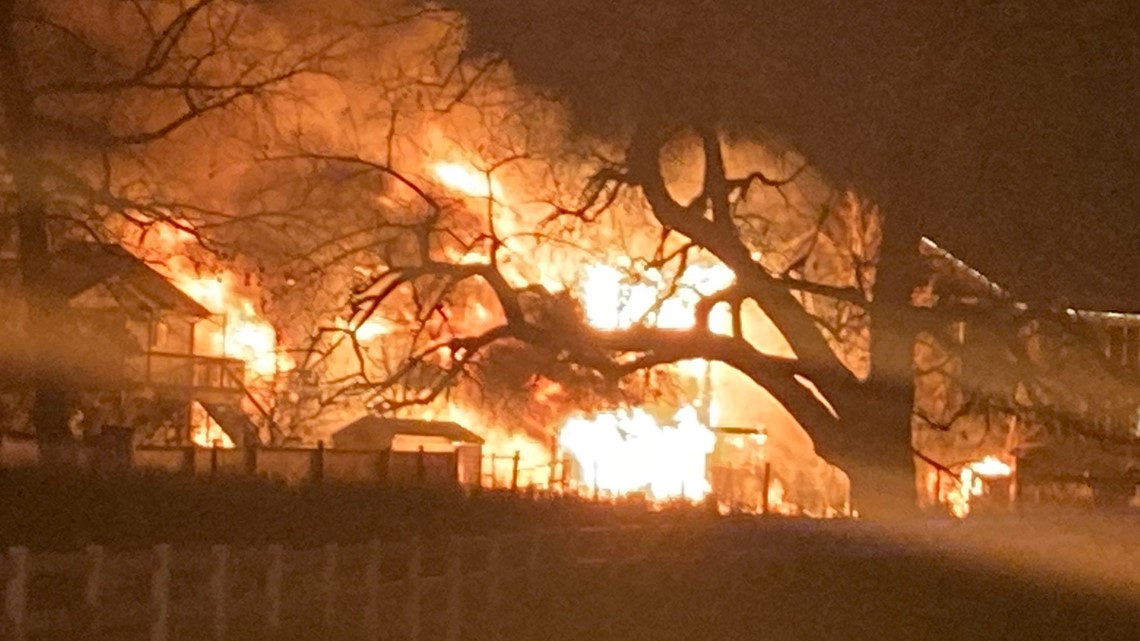 To support the 13 people who were displaced by the fire, a gift card drive was held at Tarver Elementary School on Sunday.
Principal Chris Trujillo said his staff came up with the idea to help families this way, and the response was overwhelming.
"This is our community that they belong to. We are here to take care of each other. We are here to give each other what we need, in a time of need like now," Trujillo said.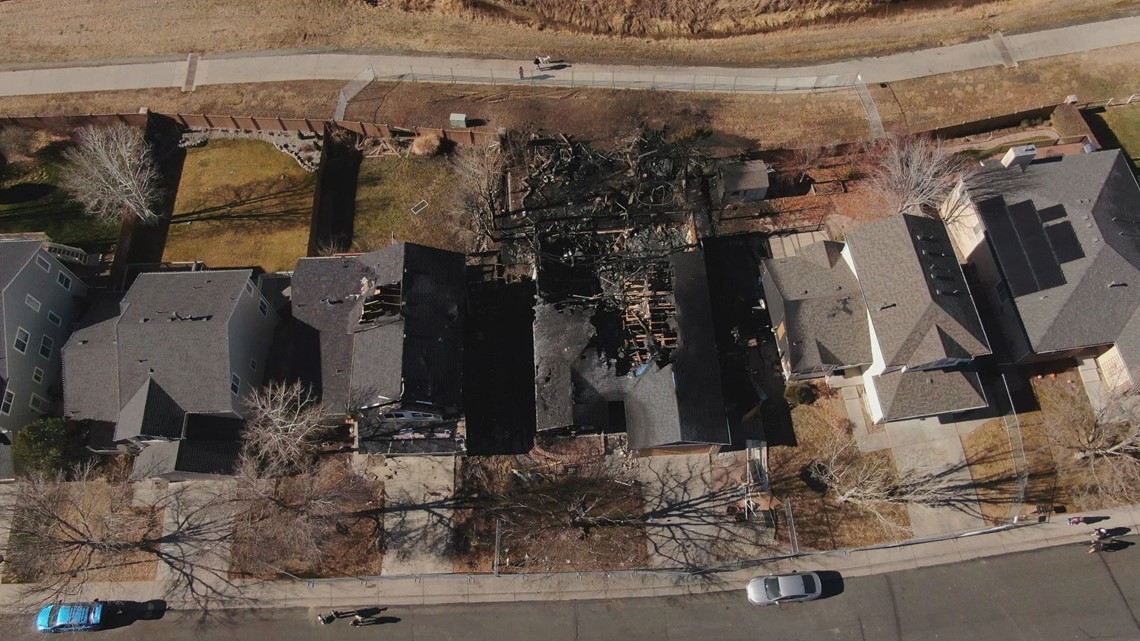 The middle house, which sustained the most damage in the fire, was home to two Tarver Middle School students, but the drive collected gift cards for all three families.
"Those are our kids. We invest all our time in them Monday through Friday, giving them everything they need academically, socially and emotionally. Now they are in a time of need and we want to make sure to give them that," Trujillo said.

North Metro Fire, Adams County Fire, South Adams County Fire, Westminster Fire and Federal Heights Fire all helped with the response, TFD said.