DENVER — A local organization is helping children and young adults who have been diagnosed with cancer to create and complete bucket lists.
Project Sol Flower is a nonprofit organization and was the brainchild of Kaydee Koch who was diagnosed with Ewing's Sarcoma when she was 17-years-old. Kaydee lost her battle with cancer last year.
"There's a real deficit out there for these young adults who are still really fighting for their lives and they just don't have the same opportunities that 18 and under have and so we thought let's fill this need," said Christy Grosboll, Kaydee's Child Life Specialist.
Project Sol Flower focuses on fulfilling wishes of patients between 18 and 26-years-old.

Kaydee loved bucket lists and that played a big part in the fight for her life.
"She had a will," said Kaydee's dad, Paul Koch. "She wanted to live and she battled for four years and unfortunately the disease got the best of her."
"You just never think that it's going to keep coming back," said Lenee Koch, Kaydee's mom. "We went out to Seattle for a clinical trial and unfortunately it didn't do what it was supposed to and pretty much between March and May we knew it was not good. So she went peacefully here in her home with all of her family who were right there with her on May 13."
It's been one year and the heartache is heavy but the one thing that keeps Kaydee's crew going is bucket lists.
"In her five wishes, she said I want this legacy to go on. I want my family to continue supporting pediatric cancer and Project Sol Flower," said Grosboll.
A dream on Kaydee's bucket list that's now being fulfilled.
"They fight so hard, and if we can just make them smile for one day or a weekend, I think that's what she would want," said Lenee.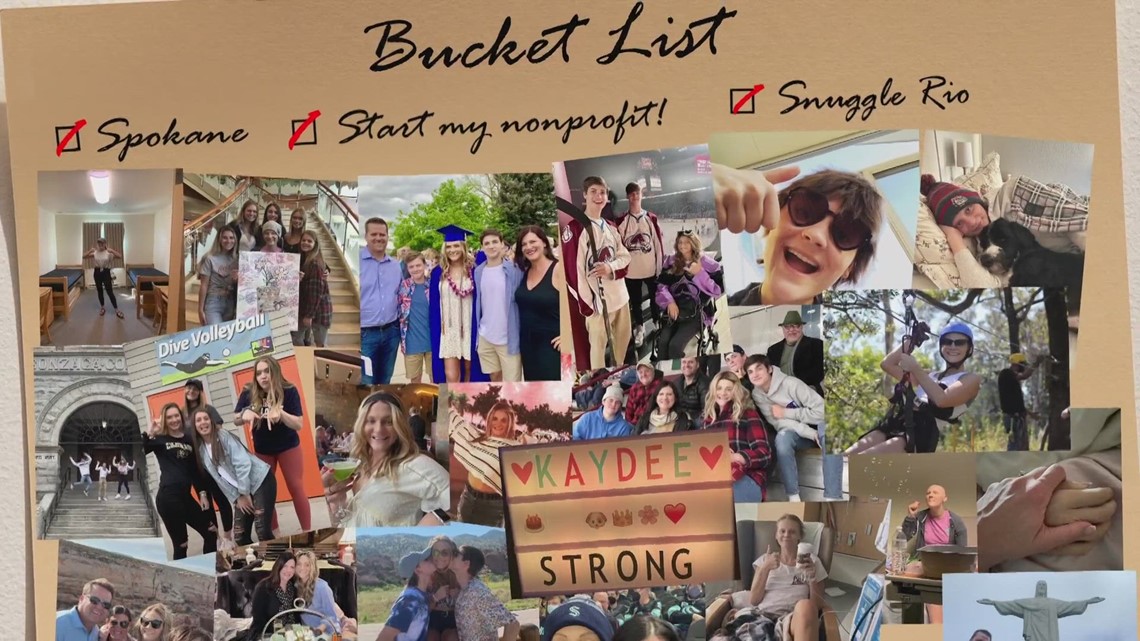 Kaydee was passionate about finding a way to give back and help other young adults facing critical illness.
"I feel like it is the best thing in the world. We get these phone calls from parents and aunts and uncles and friends who are like you have no idea what a difference this makes to them," said Grosbell.
The next fundraiser is Kilometers for Kaydee on June 2.
Kaydee's uncle will be running at least 50 kilometers-- and people can pledge money per kilometer.