ADAMS COUNTY, Colo. — Sitting near a podium where just hours before a grand opening ceremony for the Adams County Health Department was held, Monica Buhlig reflected on her background, which stretches from philanthropy to public health.
"And each place I learned more and more about the impacts that influence people's health," she said.
Buhlig will lead the newly-formed department's Health Equity & Strategic Planning Division, as director.
The new health department comes after the former Tri-County Health Department dissolved at the end of last year, and Adams, Arapahoe and Douglas counties all formed their own departments.
With a staff of 26 people on Buhlig's team, she said a community health assessment for Adams County last year helped direct her team on how to go about the first stages of their planning.
The assessment found the top issues include food insecurity, housing instability, and mental and behavioral health.
But aside from that, she believes the pandemic exacerbated the disconnect between public health and the citizens they served.
"Public health did a phenomenal job reaching people with evidence-based practices. But as the pandemic elevated, we were missing the connections and leaning on community organizations to reach people. And the pandemic reminded everyone in public health that that is how it's done," she said.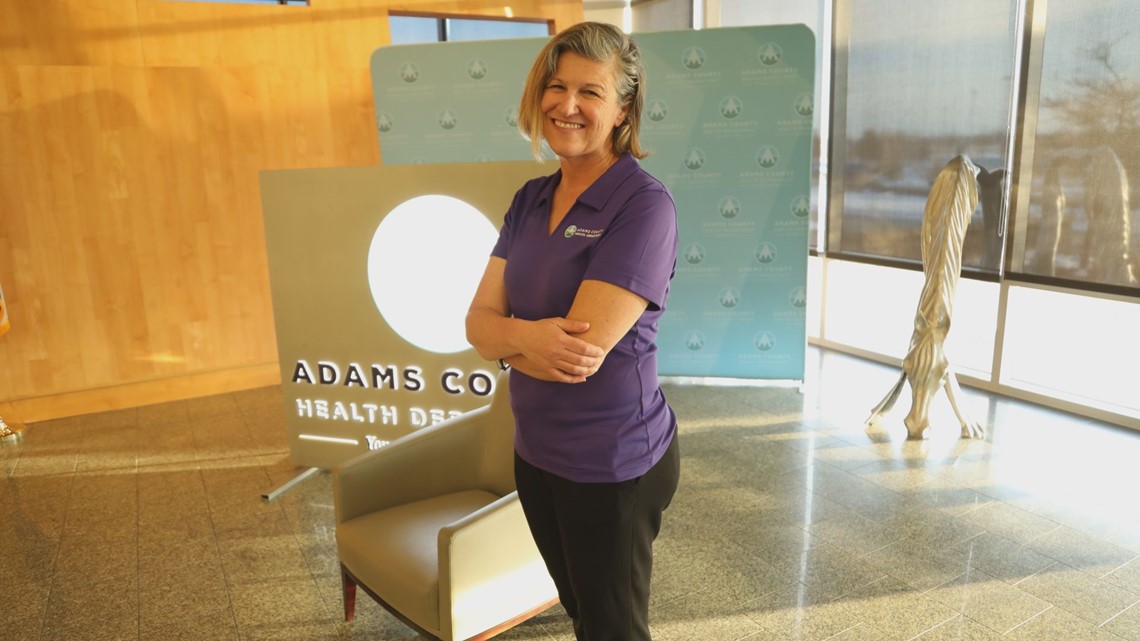 Understanding a diverse community
Adams County is one of the first Denver metro counties where the majority of the population are people of color, according to the state demographer. It also holds one of the state's largest Hispanic populations and saw the state's most growth for that group.
Amid the height of the pandemic, Adams County-based organizations worked to provide access to COVID-19 vaccines through clinics, as well as handing out tests.
The Denver metro's Hispanic population had shown significantly fewer people getting the COVID-19 vaccine than white, non-Hispanic people, with some advocates saying a lack of access was among the factors.
Because of this, Buhlig felt it was important to recruit the help of prominent community leaders throughout the county to better understand how the people they serve want to receive help or general information.
"We need to be considering, How do we get information to people who need it? How do we listen to the voices who have traditionally and currently, oftentimes not at the table?" Buhlig said. "What are we listening to as far as the plans that we put into place for our community health implementation plan? And it's also, what are those changes that we need to make as the systems that are serving communities? What do we need to change within ourselves to do better? And is that door-knocking? Yes. Sometimes it may be us. Sometimes it may be one of the trusted organizations because there are community leaders out there who know the community best."
Aside from the list of initiatives that her team is working to launch, Buhlig hoped to complete the formation of a community advisory board made up of the county's community leaders.
The next six months specifically, she said, will be about building upon community connections and developing what's called a community health implementation plan.
"We will have to be learning from all of these community members, going to the trusted sources, learning from them, and then we're going to have to design accordingly," she said.
> Watch extended interview: Buhlig discusses the health department's outlook on equity and vision for the team
Different areas mean different solutions
Buhlig acknowledged that the sheer size of the county means her team will have to work to tailor their different solutions to the different communities like Thornton, Brighton, Commerce City and Westminster (to name a few).
"And we have a rural community that experiences different disparities with respect to access as well. Very different reasons for that access challenge," Buhlig said.
"Food security would have very different solutions in rural Adams County compared to in Thornton, and we need to recognize that," she said. "And so we'll take the same overall approach and tailor it for each of those communities."
Arapahoe and Douglas counties have also formed their own health departments, seemingly taking their own approaches.
A spokesperson for Arapahoe County's public health department told 9NEWS that they have a health equity community engagement specialist.
The assistant director of community health for Douglas County's health department said their services are provided through a "health equity lens."
"While we do not have a health equity team, our health department services are provided through a health equity lens, based on the specific needs of our communities and the social determinants of health such as financial, housing, transportation, and food insecurities that can create barriers to accessing health care services," Laura Larson said in a statement.