The Burro Fire ballooned up to 2,684 acres Monday evening as 130 firefights continue to battle the place about 14 miles southwest of Rico in Montezuma County.
First reported at 3:45 p.m. on Friday, the blaze was spotted by a medical helicopter, it remains zero percent contained as of Monday at 8 p.m., according to the Rocky Mountain Incident Management Team.
The Burro Fire began about 2 miles east of the Gold Run Trailhead on the Deloris Ranger District in a remote part of the San Juan National Forest, the Forest Service said.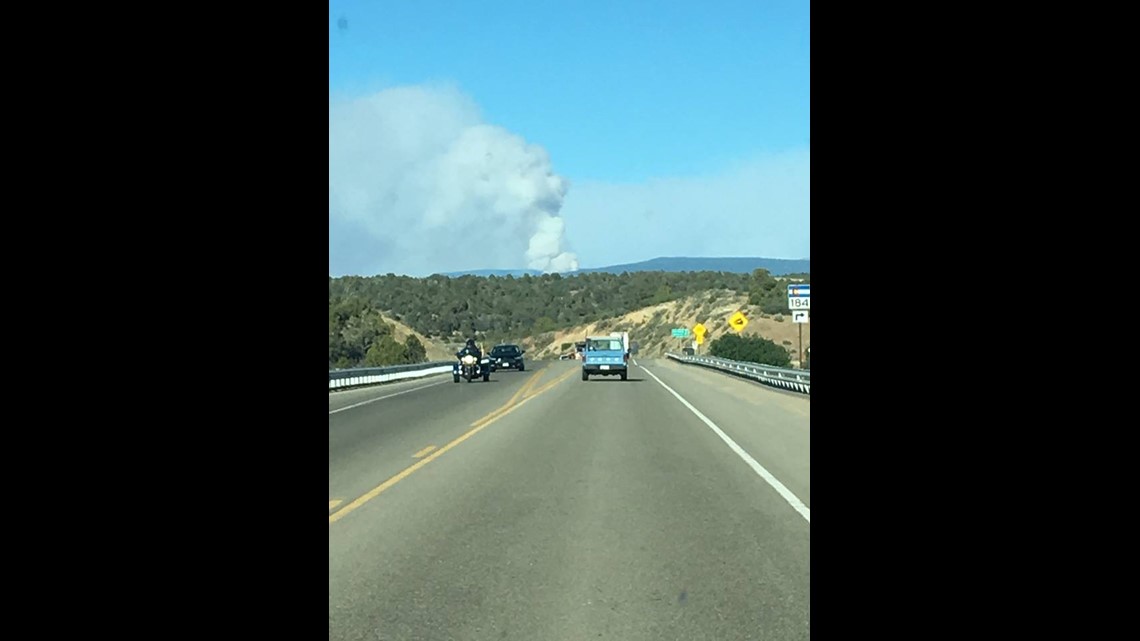 It's burning in very steep terrain on both sides of Bear Creek and crews are working with hand crews, engines smokejumpers, helicopters and air tankers.
Fire managers are scouting the fire, hoping to find a place to stop its spread.
The cause of the fire is still being investigated. The Forest Service said no structures are threatened. Campers in the area were evacuated Friday.
The Burro Fire is burning about 13 miles from the 416 Fire.
Forest Roads #435 and #436 are closed at Highway 145. The Gold Run, Roaring Fork, and Bear Creek Trails are also closed.
The fire is expected to burn north-northeast toward the Colorado Trail and Hermosa Creek Wilderness Area.