ARAPAHOE COUNTY, Colo. — Crews treated 10 people and took two people to the hospital for minor smoke inhalation after an early morning apartment fire in Arapahoe County.
Early Wednesday morning, crews from multiple fire departments responded to the fire at 1306 S. Parker Road.
At about 6:18 a.m., South Metro Fire Rescue reported that the fire had been contained. Residents of about 86 apartments were displaced by the fire, SMFR said.
Omen Cross has lived at the apartment complex since August, thanks to a housing voucher program.
"I spent a good long time on the streets in Aurora and it took me a long time to get the right organizations to help me," he said.
Cross lived in his unit with his significant other and cat, named Bell.
On Wednesday morning, he said, he was getting ready for work when he smelled smoke.
"And so I got up, started looking for a source, and that's when I heard people running down the hall screaming 'smoke,' 'fire,'" he said, adding that the fire burned in the unit below him.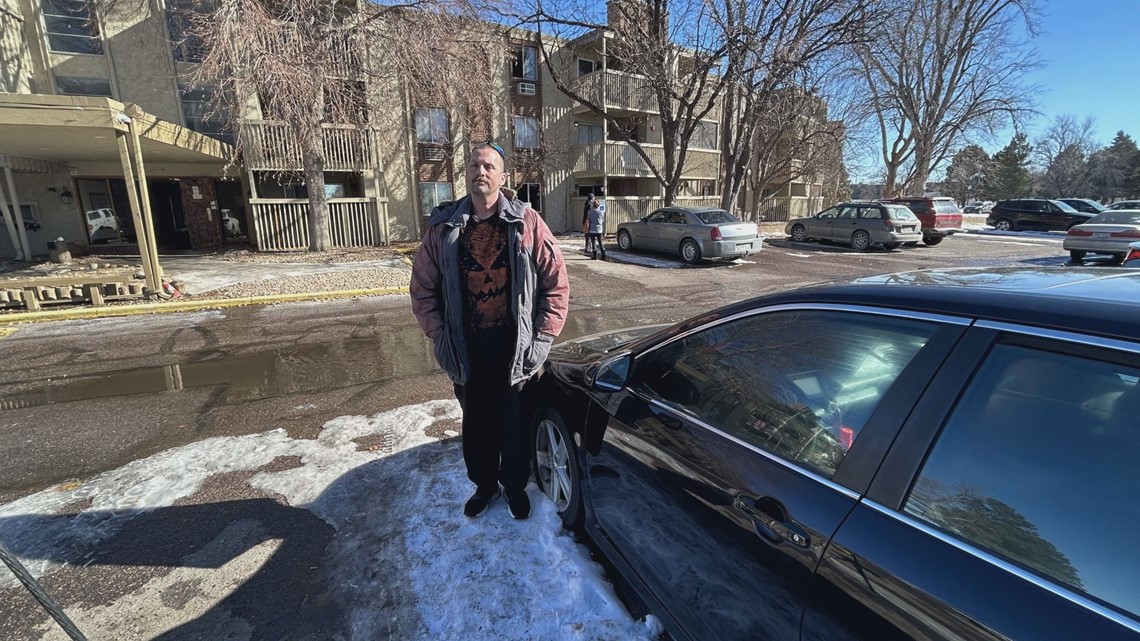 He and his significant other grabbed the belongings that they could: their cat and its food, medicines and more.
"But of course in a situation like this you don't really think clearly because you're in chaos, and you don't know how far your life is ruined," he said as he watched his unit from outside.
Cross now found himself sitting in the car he, his significant other and their cat had lived in for years before securing their apartment. But Cross acknowledged he's not alone.
"Now you've got a whole stack of people, all kinds of different people from everywhere, that are out on the streets in the cold, and it's heartbreaking," he said. "You can never prevent chaos. Chaos happens. You just have to deal with it when it comes."
Now, he's hanging on to the hope and optimism he still has.
"We're good enough as people that we shouldn't just leave each other to hang," he said.
First responders rescued at least two people from the fire, SMFR said.
The agency determined the cause of the fire was related to cooking and ruled it an accident.
The Arapahoe County Sheriff said that community resources, human services and the Red Cross were at Eloise May Library to assist with resources that residents may need.
"We have Red Cross health services workers on site to tend to the good health and well-being of all residents," a spokesperson for the Red Cross said. "These volunteers, who are licensed health care professionals, help assess health needs, provide or assist with care as needed, and replace medications, supplies and equipment that may have been lost or destroyed during the disaster."
As of Wednesday afternoon, the Red Cross was working with at least 15 families.