AURORA, Colo. — The remains of a missing 5-year-old Aurora girl were discovered by officers searching her mother's apartment after investigating calls of concern from family members.
Aurora Police Chief Art Acevedo said in a news conference Thursday that the remains of the young girl were found in the apartment of Alexus Tanielle Nelson, 27, the mother of the child. He said investigators are still waiting on positive identification of the remains by the Arapahoe County Coroner's Office.
"We believe we actually found, remains we believe to be that of a young child," said Acevedo.
The Colorado Bureau of Investigation issued an Endangered Missing Alert Wednesday for 5-year-old Maha Li Hobbs, who was reported missing Tuesday.
Aurora911 received a call at about 12:30 p.m. Tuesday from the child's maternal grandmother who lives in Georgia and said that their daughter, Nelson, had made concerning statements by text, said Acevedo. The grandmother was concerned the girl was put up for adoption. She continued to raise concerns about the safety of her granddaughter with police, calling 911 multiple times, Acevedo said.
When officers responded to Nelson's apartment Tuesday in the 1000 block of South Elkhart Way, she told officers that she gave her daughter up for adoption. Acevedo said investigators followed that lead, but couldn't provide any records or adoptions.
Investigators couldn't verify any adoption, which resulted in Nelson's initial arrest for attempting to influence a public servant.
Acevedo said because of those false statements made by the mother, police were able to have probable cause and served warrants on the apartment to search for the young girl.
Acevedo visited the scene. "Anytime that you hear these cases involving little children, I know it impacts our investigators and I know it impacts our community." He said it was tough to see the officers who had to find the "little angel" in the condition that she was found in.
> Watch the Aurora Police news conference below:
"We're highly confident that this is going to be our missing child," he said.
On Wednesday, CBI sent an Endangered Missing Alert for the child but deactivated the alert on Thursday, after the girl was located.
Acevedo said after the discovery of the child's remains in the apartment, it's probable that additional murder charges will be filed in the case.
He praised the tenacity of the investigators on the case. "To our investigators, I want to say that I'm proud of their dogged pursuit of this child and dogged pursuit of the truth and as a result of their efforts and the love of a grandmother we can do justice to that baby."
Acevedo said he spoke with the maternal grandmother Thursday morning. "Our hearts go out to the family," he said. "Think about this grandma — she's just losing a grandchild and a daughter as well. Grandma did the right thing and for that I'm grateful."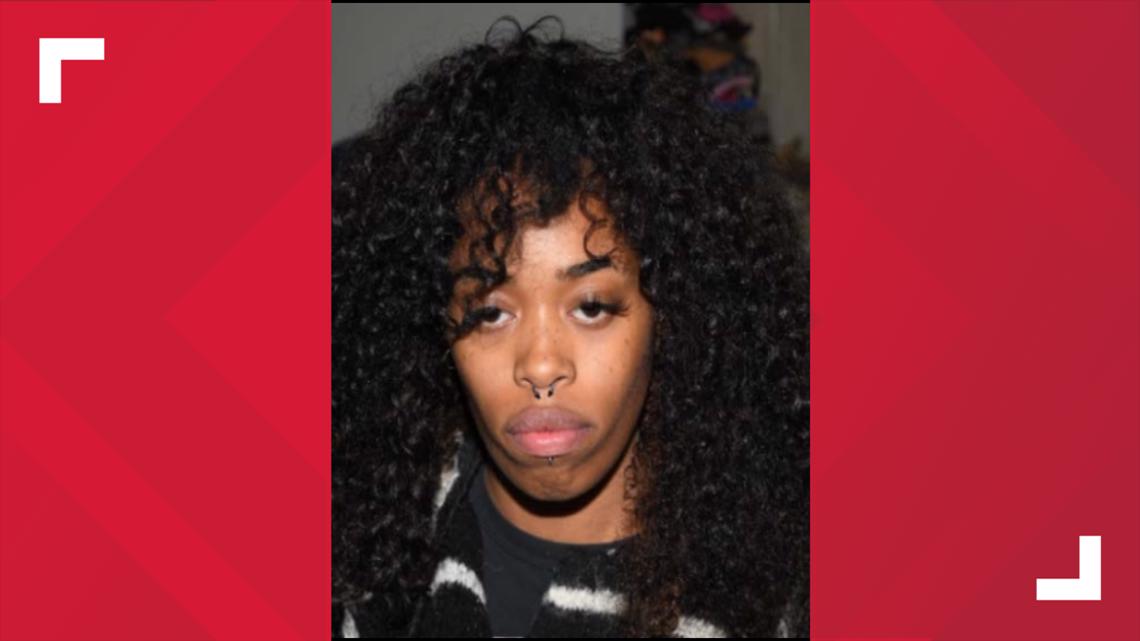 Nelson was arrested on suspicion of:
Child abuse resulting in death
Tampering with a deceased human body
Tampering with physical evidence
Nelson was being held in lieu of $100,000 bail in the Arapahoe County jail.
Denver Metro Crime Stoppers
Anyone with information can also contact Denver Metro Crime Stoppers at 720-913-7867 or visit metrodenvercrimestoppers.com. Tipsters can remain anonymous and may be eligible for a reward of up to $2,000.
Metro Denver Crime Stoppers works by assigning a code to people who anonymously submit a tip. Information is shared with law enforcement, and Crime Stoppers is notified at the conclusion of the investigation.
From there, an awards committee reviews the information provided and, if the information leads to an arrest, the tipster will be notified. Rewards can be collected using the code numbers received when the tip was originally submitted.
9NEWS+ has multiple live daily shows including 9NEWS Mornings, Next with Kyle Clark and 9NEWS+ Daily, an original streaming program. 9NEWS+ is where you can watch live breaking news, weather updates, and press conferences. You can also replay recent newscasts and find videos on demand of our top stories, local politics, investigations and Colorado specific features.