Survivor of deadly Denver Ballpark neighborhood attack endures in the midst of grief and growth
Darian Simon said he's finally ready to talk about the day in 2020 when his girlfriend was killed and he was injured in a shooting.

Two years after a gunman killed his girlfriend and left him with a catastrophic wound to his leg, Darian Simon feels like he's finally ready to talk publicly about the day that shut down a large part of Denver.
As we readied for our interview, Simon glanced at the window maybe 10 or so feet away.
"That's where he shot from," he said as he took a seat on the pavement.
I asked him if he wanted to move.
"I'm good," he replied. "Being over here isn't easy for me, but I will feel accomplished later."
Two years after a gunman -- a stranger armed with an AK-47 -- fired two dozen rounds at him and his girlfriend Bella Thallas from that first-story window, Simon said he's still working to reclaim the area from the tragedy that unfolded.

The gunman no longer controls what happened here. Simon, his friends, his neighbors, and Bella's family do.
"I think whenever you lose control of a situation you want to take control back," he said.
It's a part of the healing process Simon is still trying to understand. Bella died that day. A bullet pierced and ultimately obliterated the femur in his right leg.

"I could have moved away. I could never go to this side of the fence. I could never have to be this close to the window and no one would have blamed me," he said.
This is a choice. His choice.
It's how he plans on living the rest of his life. On his terms.
'I wish more people knew her'
:
Simon felt the loss of Bella constantly
"The hardest day was June 10, 2020," said Simon.
That day he walked his dog with Isabella "Bella" Thallas outside his Denver apartment just north of Coors Field.
"It was the only thing you could do during the pandemic. You could go to the grocery store, but even that was sketchy," he said. "My phone was upstairs in my apartment because I just expected it to be this time where you could disconnect and be away."
A man he didn't know started yelling at them from a window.
It wasn't clear why the man was so mad, but when the rifle appeared from the same window, Simon knew something terrible was about to happen.
In a matter of seconds, 24 bullets spread out from the window. Bella fell to the ground. Simon felt a sting.

Worried about an ongoing active shooter event, EMS crews took more than a half-hour to evacuate him from a portion of the pavement.
"In that span of time you tell yourself you're dead. I remember thinking, dude, you're dead," he said.
Not worth the time. He'd much rather talk to you about Thallas.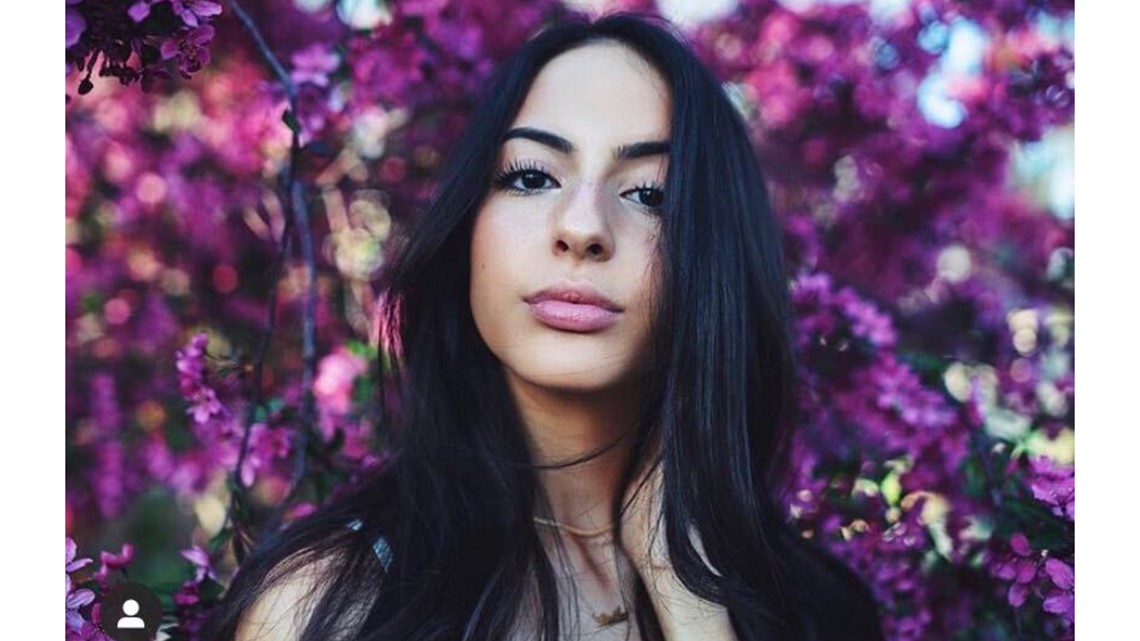 "A lot of people expect you to be a certain person, image or character for them, but I never really felt that way with her. I could be me," he said.
"That's why I fell in love with this person, because I'm like, wow, you're talented. You have aspirations. You can just sit and relax with me. We can be alone together," he said.
The two met years ago. At first, they were friends.
During the start of the pandemic, their relationship really flourished, even under some of the most challenging of circumstances, he said.
After she died, Simon felt the loss constantly.
"I would want to call her. I would go through our text messages and just be like the concept of not being able to get ahold of her anymore -- when I talked to you every day -- was hard for me," he said.
He still thinks about her. A lot.
"When this person is taken from us, it feels like you're cheated. It feels unfair. It feels like the world is without something that could have been great for us. I wish more people knew her. I wish more people got the chance to know," he said.

'It's a lot of gas'
:
Simon endured eight surgeries and 100 weeks of physical therapy
Simon went to Denver Health immediately after EMS crews got him out of the area. He'd lost a lot of blood. His femur essentially exploded.
One of the first doctors to see him was Dr. Cyril Mauffrey.
"You're dealing with a lot of pieces of bone that exploded at the time of the impact and also lots of pieces of sharp metal that are embedded between those pieces of bone," Mauffrey said.
"It's complicated, yes," he said.
There were 9-10 inches of what he called "unreconstructable bone."

"Think of a piece of bone that's missing, not just a little part. Imagine a tree, the trunk of a tree with the whole middle section that's gone. So, the tree would fall upon its base. It was the same in the femur," he said.
Mauffrey elected, at first, to place a large metal rod in Simon's leg. It worked. Until, one day last year, it didn't.
"He was getting out of a car. He felt a snap, and that set him back to square one," said Mauffrey.
The team at Denver Health Medical Center redoubled their efforts to come up with a more permanent solution.

"Lots of metal. Lots of it. Plates. Screws. Nails and cages and bone graft," said Mauffrey. "With the hope that all of it would stay long enough for the bone that we were placing -- that missing piece -- to heal and form a brand new thigh bone."
Simon said he's feeling more and more confident with the new hardware.
It's all quite tiring, however.
"I've had eight surgeries at this point," he said.
He's now past 100 weeks of physical therapy.
"It's a lot of gas. It's a lot of energy. It's a lot of waking up and getting your body ready as you push through the pain," he said.

He remains optimistic for the future, however.
"I want my life to be defined by the fact that I've made it this far, you know. That I could have given up at any time and there were points when I seriously wanted to. But hiding from my trauma feels small. Not talking about it feels small. Accepting my trauma, accepting what I've been through, makes me feel like I've survived for a reason," he said.