TRINIDAD, Colo. — Colorado Parks and Wildlife (CPW) said they are looking for a black bear that bit a man's arm while he was relaxing in a hammock at the campground in the Purgatoire River bottoms east of Interstate 25 in Trinidad late Saturday.
The man told wildlife officers that he was relaxing in the hammock when he heard a rustling noise, turned on his headlamp and saw a dark-colored bear next to him. According to CPW, the man said the bear then bit him on the upper right arm. The bear turned and wandered off after that, the man told CPW.
The man then left the campground at the river bottom and went to a motel before calling an ambulance, CPW said. Wildlife officers said he was taken to the hospital with a two to three-inch bite on his arm.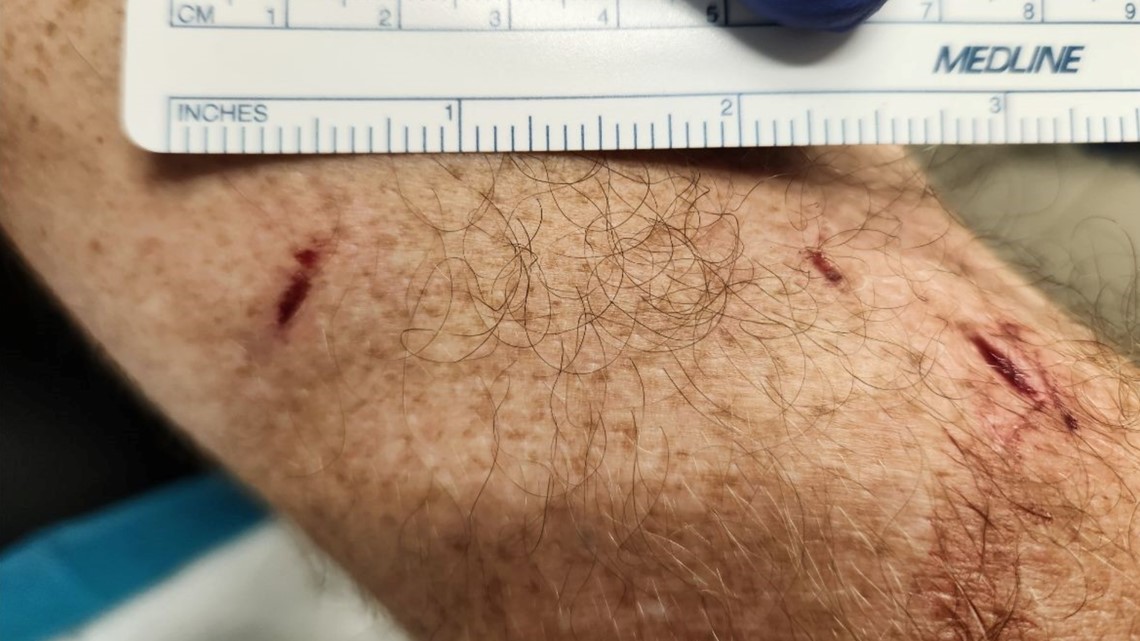 The victim told CPW that he had no food that might have lured the bear.
CPW said once they were notified of the incident, they immediately began searching the campground for the bear. Wildlife officers said they also used dogs to search the area.
CPW said that, under their policy, any bear that attacks a human is classified as dangerous and must be euthanized if captured.
"Bear attacks are rare and we take them very seriously," said Mike Brown, CPW's area wildlife manager for the region. "We are doing everything we can to locate this bear. And we continue to investigate the incident. Luckily, the victim's injury appears to be relatively minor."
CPW is reminding the public to always be aware of potential bear activity when camping in Colorado.
To keep yourself and the bears safe, CPW recommends the following:
Stash Your Trash. Use bear-proof containers when available. If they're full, double bag trash and lock it in your trunk or RV. Never leave trash outside.
Store Attractants Safely. Store food, beverages and toiletries in air-tight containers and lock them in your trunk. Many bears have discovered that coolers, bags and boxes are full of food; never leave them in your tent or anywhere a bear could see, smell or reach.
Keep a Clean Camp. Bears are attracted to odors of all kinds and will investigate anything interesting in hopes of finding food.
Keep a Clean Tent. Don't bring anything with an odor into your tent – that includes all foods, bever­ages, Chapstick, scented toiletries, gum, toothpaste, sunscreen, candles and insect repellant. Don't sleep in the clothes you cooked in; store them with your food.
Lock RVs and Vehicles. Close windows and lock your vehicle and RV when you leave your campsite and at night before you go to sleep.
9NEWS+
9NEWS+ has multiple live daily shows including 9NEWS Mornings, Next with Kyle Clark and 9NEWS+ Daily, an original streaming program. 9NEWS+ is where you can watch live breaking news, weather updates, and press conferences. You can also replay recent newscasts and find videos on demand of our top stories, local politics, investigations and Colorado specific features.