BOULDER, Colo. — For the past 80 years or so, some bees have been pretty busy on CU Boulder's campus. Two beehives that were just discovered at the school, believed to be at least 80 years old, have been moved off campus.
Contractors spotted the hives last month located high up on the walls of the Old Main building in the center of campus – they were surveying the building before a preservation project was set to begin.
One of the hives measures two feet in length, the other hive came in at four inches.
CU called in an expert to take care of the buzzing hives, beekeeper Miles McGaughey. He said finding hives this old is a rarity.
"Bees in nature generally don't live that long in one place," said McGaughey. "There's a moth that follows the bees when they leave a tree cavity. This wax moth eats the comb and opens that cavity up for other animals, for squirrels and birds to occupy and so on."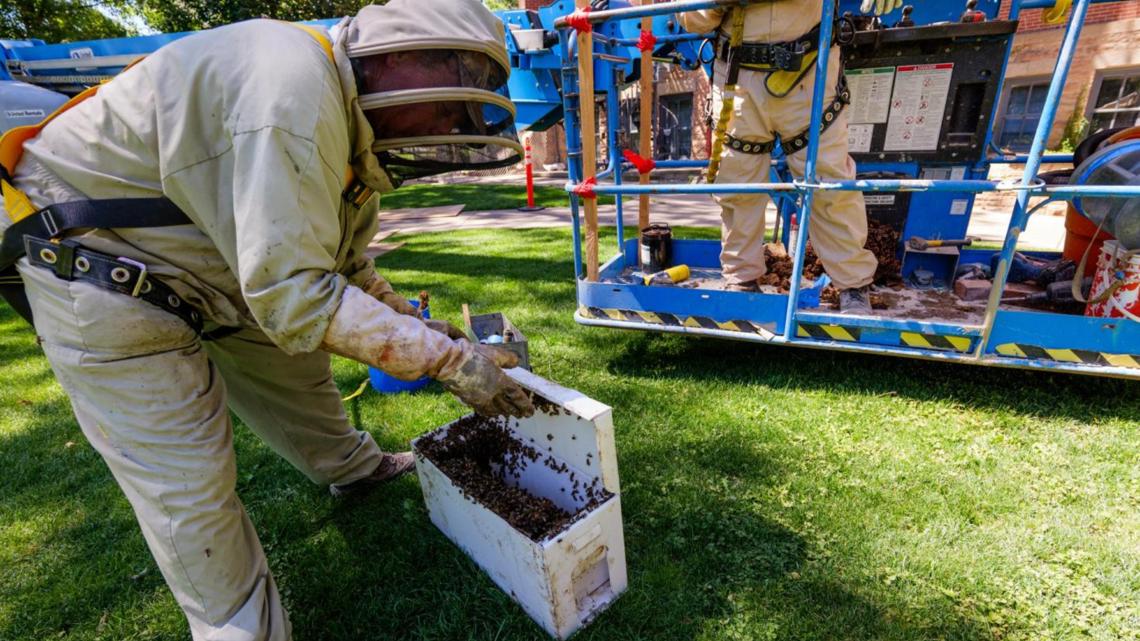 The removal process took a couple of weeks to finish, but McGaughey hauled in about 60 pounds of honey for his busy work.
He's holding on to the hives for now so that the bees can build up their stores of honey for the winter to help the hives survive. McGaughey said he will find a new home next summer.
The bee expert said anyone can help bees thrive by avoiding pesticides and herbicides in your garden whenever possible.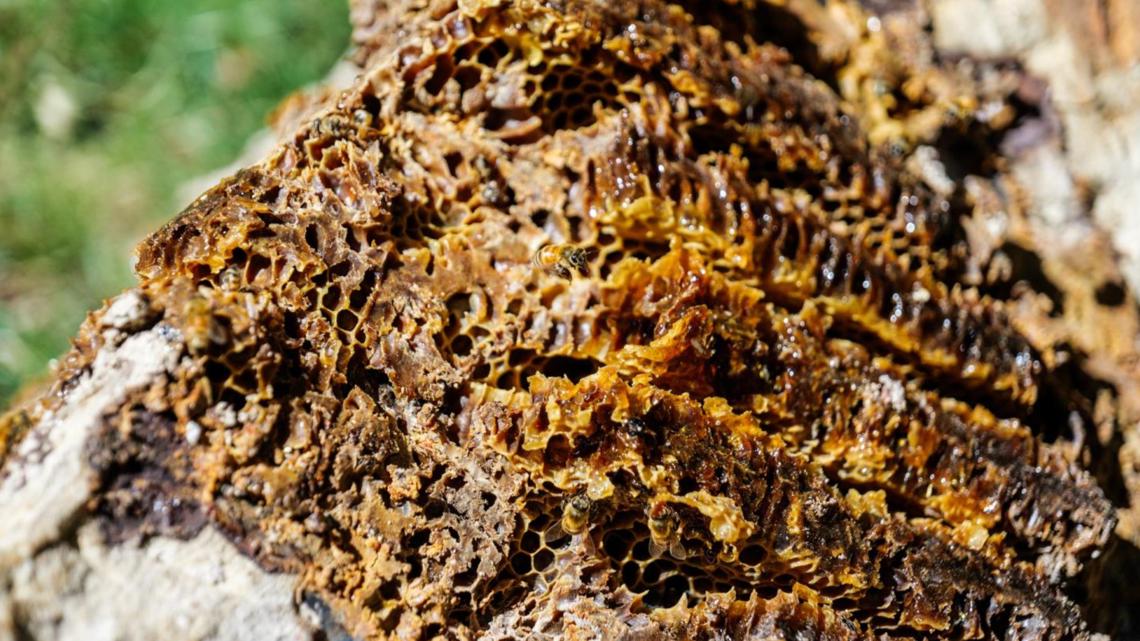 9NEWS+ has multiple live daily shows including 9NEWS Mornings, Next with Kyle Clark and 9NEWS+ Daily, an original streaming program. 9NEWS+ is where you can watch live breaking news, weather updates, and press conferences. You can also replay recent newscasts and find videos on demand of our top stories, local politics, investigations and Colorado specific features.