"Ago!" Senakhu Donald's voice rings out in the stone gymnasium filled with drums and women of African descent.
Senakhu has been dancing in the traditional West African style since 1986. She formed this group in the summer of 2017. She noticed a lack of African dance groups in Colorado, and knew she was the right person to do something.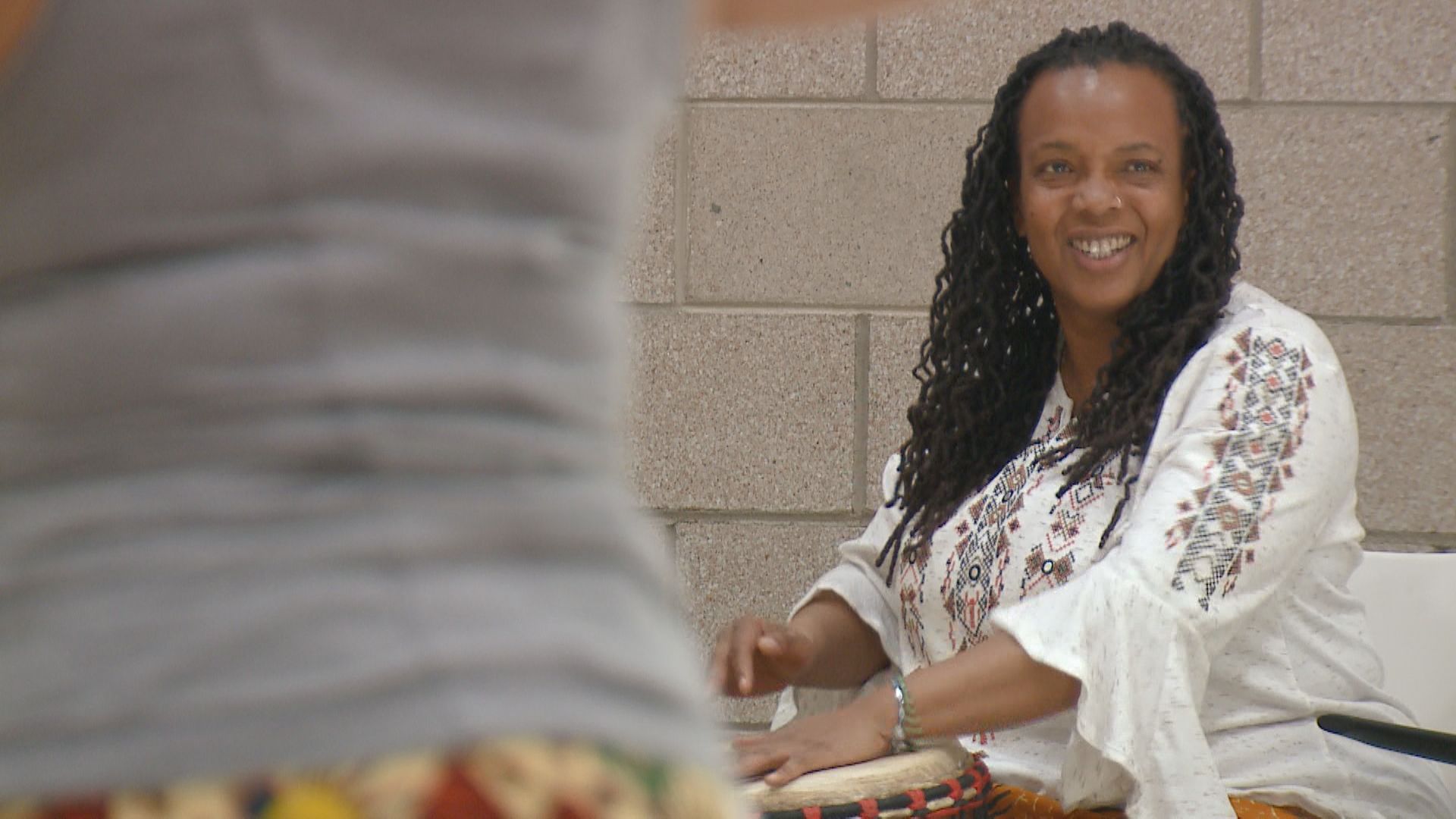 "Senakhu means following the ancestors, so it's right in alignment with what I feel I'm supposed to be doing," Donald said.
She formed IWADDE to create a space for women of African heritage to explore their roots. Dancers of any experience and age are welcome to join.
"We have to carry on this tradition," she said. "I want it to be really communal and really, just fun!"
Their colorful skirts called lapas flow as they dance around their practice space. To Senakhu, this experience is more than just dance.
"Part of it is connecting to your African roots. Going back to fetch what you've lost in order to see who you are and where you're going," she said.
As the drums fade out and the feet stand still, the smiles on these women's faces linger long after they stop dancing.
The connection to their history, their ancestors and to one another is felt long after the drums stop beating.